–Zzaj Happenings——————————————-HEADER————————————–\\\———————————-
​
​
This E Mail is being sent by:

Jim Eigo Jazz Promo Services
272 Ste Route 94 S #1  Warwick, NY 10990
T: 845-986-1677
E-Mail: jim@jazzpromoservices.com
Web Site: www.jazzpromoservices.com/

HAVE A JAZZ EVENT, NEW CD OR IMPORTANT ANNOUNCEMENT FOR THE JAZZ COMMUNITY YOU WANT TO PROMOTE? CONTACT JAZZ PROMO SERVICES FOR PRICE QUOTE.

CHECK OUT OUR NEW YOUTUBE VIDEO HERE
———————————————————————————————————————————————
Jazz Promo Services

New Releases Summer 2018
For Promo Service or Digital Download
MUSICIANS: Hendrik Meurkens – harmonica, Bill Cunliffe – piano www.billcunliffe.com
→Street Date: 06/01/2018
(Self-produced)
MUSICIANS: Oytun Ersan (Bass), Dave Weckl (Drums), Eric Marienthal (Saxophone), Gary Husband (Keys) ,Gerry Etkins (Keys), Dean Brown (Guitar), Mike Miller (Guitar), Brett Garsed (Guitar), Okan Ersan (Guitar), Gökay Gökşen (Trombone), Utku Akyol (Trumpet), Karen Briggs (Violin), Simge Akdoğu (Vocals), Aytunç Akdoğu (Vocals)
→Street Date: 06/01/2018
(Sean Noonan Music-7)
MUSICIANS: Sean Noonan drums/vocals/composition/producer Alex Marcelo piano Peter Bitenc bass
→Street Date: 06/01/2018
BOB MINTZER BIG BAND – NEW YORK VOICES – "MEETING OF MINDS"
→Street Date: 06/22/2018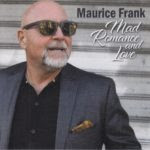 MUSICIANS: Maurice Frank-vocals, John DiMartino-piano, arrangements, Eric Alexander-tenor sax, Aaron Heick-soprano sac, clarinet, alto flute, Paul Meyers-guitar, Luques Curtis-bass, Obed Calvaire-drums, Samuel Torres-percussion
→Street Date: 07/06/2018
Antonio Adolfo – "Encontros – Orquestra Atlantica"
(AAM Music 0712)
MUSICIANS: Antonio Adolfo (piano), Leo Amuedo (electric guitar), Nelson Faria and Claudio Jorge (acoustic guitar), Jorge Helder (double bass), Rafael Barata (drums), Jesse Sadoc (trumpet and flugelhorn), Marcelo Martins (tenor sax and flute), Dada Costa (percussion), Ze Renato (vocals), Plus components of Orquestra Atlantica (a Brazilian 7 horn plus rhythm section group)
→Street Date: 07/11/2018
MUSICIANS: 2 CD Set Multiverse Big Band TRUMPETS Kevin Bryan – lead Shareef Clayton Max Darché Andrew Neesley SAXOPHONES David Dejesus- lead alto, soprano, flute Andrew Gould – alto, flute Peter Brainin- tenor, flute Yaacov Mayman – tenor, flute, clarinet Danny Rivera – baritone TROMBONES David Miller – lead Tim Sessions Armando Vergara Chris Washburne- bass FLUTE, PICCOLO Gabrielle Garo ELECTRIC VIOLIN Ben Sutin RHYTHM Bobby Sanabria – musical director, drums, whistle, lead vocals, coro Darwin Noguera – piano Leo Taversa – electric bass Oreste Abrantes – congas, itotele batá drum, coro Matthew Gonzalez – bongo/cencerro, primo bomba drum, Iyá bata, requinto pandereta, ganza, coro Takao Heisho – Cuban guiro macho, Dominican guira, Puerto Rican guicharro clave, okonkolo batá drum, maracas (Cuban and Venezuelan), shekere, tambourine, cuica, pandeiro, triangle, gong
→Street Date: 07/20/2018
Carol Liebowitz / Bill Payne – "SPIDERWEBMANDALA"
MUSICIANS: Carol Liebowitz-PIANO Bill Payne-CLARINET Special Guest Mark Weber POETRY
→Street Date: 08/03/2018
MUSICIANS: Bass | Sam Bevan Drums | Eric Garland Alto Sax | Kasey Knusden Tenor Sax, Bass Clarinet | Cory Wright Trumpet | Ian Carey (1,2,3,4,7) Trumpet | Henry Hung (5,6,8) Bari Sax, Bass Clarinet (4) | Patrick Cress Tenor Sax | James Mahone (6) Flute | Donna Viscuso (3) Percussion | Jackie Rago (3)
→Street Date: 08/03/2018
MUSICIANS: Wayne Powers, Vocals, Ziad Rabie, Tenor Sax, Keith Davis, Piano, Ron Brendle, Acoustic Bass, Al Sergel, Drums
→Street Date: 08/03/2018
MUSICIANS: Roger Davidson-piano, Hendrick Meurkens-vibraphone/harmonica, Eduardo Belo-bass, Adriano Santos-drums
→Street Date: 09/04/2018
MUSICIANS: Michael Sarian Trumpet, Flugelhorn, Vocals, Mini Moog, Synth, Jim Piela Alto & Soprano Sax, Evan Francis Tenor Sax, Elad Cohen Trombone, Michael Verselli Piano, Nord, Mini Moog, Synth, Trevor Brown Electric Bass, Josh Bailey Drums, Auxiliary Percussion, Franco Pinna Bombo Legüero (#1, 3)
→Street Date: 09/08/2018
Lucia Jackson – "You And The Night And The Music"
(Roni Music 6672)
MUSICIANS: Lucia Jackson-Vocals, Ron Jackson-7 String Electric Arch Top Guitar-7 String Acoustic Classical Nylon String Guitar- Steel 7 String Guitar, Yago Vazquez-Piano, Matt Clohesy, Double Bass, Corey Rawls-Drums. Special Guests Daniel Garcia, Flamenco Classical Guitar, Samuel Torres-Cajón/Congas/Percussion, Javier Sanchez-Bandoneón, Frederika Krier-Violin Note: Not Actual Cover
→Street Date: 09/14/2018
MUSICIANS: Håkon Skogstad, piano
→Street Date: 5/14/2018
This E Mail is being sent by:

Jim Eigo Jazz Promo Services
272 Ste Route 94 S #1  Warwick, NY 10990
T: 845-986-1677
E-Mail: jim@jazzpromoservices.com
Web Site: www.jazzpromoservices.com/

HAVE A JAZZ EVENT, NEW CD OR IMPORTANT ANNOUNCEMENT FOR THE JAZZ COMMUNITY YOU WANT TO PROMOTE? CONTACT JAZZ PROMO SERVICES FOR PRICE QUOTE.

CHECK OUT OUR NEW YOUTUBE VIDEO HERE
——————————————————————————————————————————————–
SAM BEVAN QUINTET

CD RELEASE

"Emergence"

Thursday, June 28th 8:00 & 9:30pm

Sam Bevan-bass

Peter Apfelbaum-Tenor sax, melodica

Evan Francis-alto sax, flute

Kenny Brooks-tenor sax

Jerad Lippi-drums
As both a bassist and an arranger-composer, Sam Bevan was an important part of the San Francisco Bay jazz scene for 16 years until he moved to New York in 2016. On Emergence, he uses some of his favorite Northern California musicians to introduce nine new compositions that he performs at the head of a quintet that also includes altoist Kasey Knudsen, Cory Wright on tenor and bass clarinet, either Ian Carey or Henry Hung on trumpet, and drummer Eric Garland along with a few guests. Bevan's music has memorable themes, original chord changes and grooves, covers a wide variety of moods, features inventive rhythmic interplay, and is filled with unpredictable moments. His utilization of the three horns make the ensembles sound as if they are being played by a much larger band. The performances utilize repetition creatively, are episodic, evolve as they progress, and range from hard bop to freer explorations.
The highlights on Emergenceinclude: "H & A": Starting out with an ominous feel, the piece becomes more light-hearted as altoist Knudsen plays over Bevan's danceable bass line. "Old Cool": Trumpeter Carey and Cory Wright on his atmospheric bass clarinet are in the spotlight during a relaxed song which harks back to days of classic hard bop. "Wide and Awake": A riff played at first by Wright on bass clarinet and taken over by Bevan's bass gives this piece the feel of a caravan. "Blues For CM": The quintet plays free bop that is worthy of Ornette Coleman, music that swings while being free from chords. "Nellowee's Waltz": The closing ballad has mellow and wistful playing from Wright on bass clarinet. Emergenceis full of colorful solos from each of the musicians. But Sam Bevan deserves the main credit for the project's success. He not only contributes bass playing that keeps the ensembles tight and provides a strong forward momentum, but challenging yet memorable compositions and the continually changing frameworks that inspires his musicians. Born in Oakand and growing up in Salt Lake City, Sam Bevan had classical piano lessons from the age of four, sang and played piano professionally, and earned a BA in French before dedicating himself to the bass and composing. Greatly in demand after moving back to Northern California in 1999, Bevan's versatility and creativity while performing jazz, funk, r&b, folk, and Afro-Cuban music kept him constantly busy with stimulating projects. He has repeated his success since moving to New York. Throughout his very productive career, Sam Bevan has worked with such artists and groups as David Grisman, Roswell Rudd, Joshua Redman, Monk's Music Trio, Mark Levine, singer Kenny Washington, Stacey Kent, Meklit Hadero, Peter Apfelbaum, Roberta Donnay, Jacqui Naylor, Zigaboo Modeliste, Bjorkestra, Jim Kweskin, Maria Muldaur, Houston Person, Joe Locke, Jackie Ryan, Roberta Donnay, Industrial Jazz Group and the Matt Flinner Trio. He also has three previous CDs as a leader.
​
Emergence is Sam Bevan's most exciting release to date, a mature and enthusiastic statement that points the way forward for 21st century jazz.
This E Mail is being sent by:

Jim Eigo Jazz Promo Services
272 Ste Route 94 S #1  Warwick, NY 10990
T: 845-986-1677 / F: 845-986-1699
E-Mail: jim@jazzpromoservices.com
Web Site: www.jazzpromoservices.com/

HAVE A JAZZ EVENT, NEW CD OR IMPORTANT ANNOUNCEMENT FOR THE JAZZ COMMUNITY YOU WANT TO PROMOTE? CONTACT JAZZ PROMO SERVICES FOR PRICE QUOTE.

CHECK OUT OUR NEW YOUTUBE VIDEO HERE
—————————————————————————————————————————————–
Jared Gold
"Reemergence"
CD Release ShowsJared Gold – organ
Dave Stryker – guitar
Darrell Green – drumsWednesday, June 20th 8:00pm-11:00pm
Tavern on George
361 George St
New Brunswick, NJ 08901
www.tavernongeorge.comJared Gold – organ
Dave Stryker – guitar
Billy Hart – drums
Joel Frahm – tenor sax

Friday & Saturday August 24-25
Smalls
83 W 10th St
New York, NY 10014
www.smallslive.com
What The Press Is Saying About Jared Gold's "Reemergence"
DownBeat Magazine Editor's PickBobby Reed
Most jazz fans have encountered the unfortunate scenario of being thrilled by the names on an album cover but then being disappointed by the music. That is definitely not the case with the new leader project from Jared Gold, which showcases the versatile organist and his all-star band: guitarist Dave Stryker, drummer Billy Hart and trumpeter Jeremy Pelt. Stryker, who also produced the album, has a 14-year history with Gold, and his simpatico rapport with the organist spices up the proceedings, as each musician frequently adds clever coloration when the other is unleashing a sturdy solo. Hart—whose subtle brushwork is just as mesmerizing as his powerful stick-work in this program—demonstrates the mastery that has made him a legend. Pelt, who adds potent brass to three tracks, elevates this disc: Without him, these sessions might have yielded a memorable trio disc, but with him on board, the result is one of the strongest straightahead discs of the year thus far.This band certainly can burn, as evidenced by the title track (which was penned by the leader), but a poignant reading of The Beatles' "She's Leaving Home" reflects Gold's ability to tug at the listener's heartstrings with a melancholy mood. Gold has curated a wonderful, eclectic program that features two Gershwin tunes ("It Ain't Necessarily So," "How Long Has This Been Going On"), Ornette Coleman's "Blues Connotation," Stevie Wonder's "Lookin' For Another Pure Love" (from 1972's 
Talking Book
) and "One For John A," a swinging, original tribute to the late guitar icon John Abercrombie, with whom the organist worked for years. Gold and Stryker can ignite fireworks at will, but on this rendition of "It Ain't Necessarily So," both musicians coax a vocal timbre out of their respective axes. Nicely done, gentlemen….one of the year's strongest titles to date and upon repeated listening  gets so much more enjoyable. –
CJ Shearn Jazz Views
Jeff Know-Audiophile Audition
…this is a CD that will be loved by Hammond fans, and highlights Gold's talents as both a creative organist as well as arranger. His talents have matured and hopefully we'll see more exploratory efforts from Jared well into the future.
Dick Metcalf  contemporaryfusionreviews.com
Jared Gold hoppin' Hammond B3 jazz Jared Gold – REEMERGENCE:  Without doubt, Jared is one of THE best Hammond B3 jazz players .
Dee Dee McNeil LA Jazz Musical Memoirs
Billy Hart, on drums, fuels the first and title tune, "Reemergence" composed by the featured artist, Jared Gold. Gold is a fresh, jazz -organ, recording artist making waves on the East Coast. This is his eighth recording, and he's surrounded himself with a group of excellent musicians to support his musical concepts. Dave Stryker is not only a proficient guitarist, but a record producer with his own label, a composer and a very busy New York musician. Drummer, Billy Hart, is legendary and was once the drummer of choice with the great Jimmy Smith. Trumpeter, Jeremy Pelt, is a refreshing addition to the organ trio. The first thing that stands out about Jared Gold is his ability to take familiar songs like Stevie Wonder's "Lookin' For Another Pure Love' or the Lennon/McCartney standard, "She's Leaving Home" and turn them into harmonically fresh works of art. Gold's creativity with harmonics is formidable. Gold started out as a piano player, but quickly found his expressive niche on the organ. He was born in Englewood, New Jersey February 27, 1980 and has worked extensively with Oliver Lake and John Abercrombie. This ninth album as a leader solidifies his unique approach to his instrument and his excursions into arrangements that are unique, like the title tune that roots itself in an unusual fourteen-bar blues pattern. On the tune, "Sweet Sweet Spirit" he takes us to church. Songs like "Ornette Coleman's Blues Connotations" show the listener that he can groove with the best of them and also gives Hart an opportunity to break free and exuberantly solo on the drums. Jared Gold comes into sight and prominence once more, just like the title of this CD proclaims.
Jonathan Widran JWVIBE
Recently voted the Top Rising Star on organ in an annual Downbeat poll, NYC based B-3 visionary Jared Gold fashions a dynamic through line to the generation of jazz organ that inhabits his muse by including, on his Strikezone debut Reemergence, legendary drummer Billy Hart, who got his start in the 60s with Jimmy Smith.
Ensembling again with guitarist Dave Stryker (who also produced), and adding trumpeter Jeremy Pelt to the fold, Gold creates an explosive melodic and rhythmic master class on the organ's wide-ranging possibilities. He re-imagines Stevie Wonder, The Beatles, Gershwin, an Ornette Coleman blues classic and a renowned church song – but saves his most imaginative expressions for his easy swinging tribute to John Abercrombie (who he played with for a few years) and Stryker's adventurous closer "Nomad."
This E Mail is being sent by:

Jim Eigo Jazz Promo Services
272 Ste Route 94 S #1  Warwick, NY 10990
T: 845-986-1677
E-Mail: jim@jazzpromoservices.com
Web Site: www.jazzpromoservices.com/

HAVE A JAZZ EVENT, NEW CD OR IMPORTANT ANNOUNCEMENT FOR THE JAZZ COMMUNITY YOU WANT TO PROMOTE? CONTACT JAZZ PROMO SERVICES FOR PRICE QUOTE.

CHECK OUT OUR NEW YOUTUBE VIDEO HERE
———————————————————————————————————————————————-

New EP
Summertime written by George Gershwin (04:29);
Poor Butterfly written by Raymond Hubbell (02:50);
Amazing Grace written by John Newton (03:39)
Alex Maydew (piano), Mao Yamada (bass) &
Rob Hervais-Adelman (percussion)
Summertime includes the jazz standard written by George Gershwin (from Porgy and Bess), Poor Butterfly written by Raymond Hubbell and Allen's own take on the classic hymn, Amazing Grace.  Allen is joined by Alex Maydew (piano), Mao Yamada (bass) and Rob Hervais-Adelman (percussionist).
Allen Austin-Bishop was born in Newark, New Jersey (USA) but is currently based in London.  Allen is a crossover jazz singer, who's smooth, mellow and emotionally charged voice allows his singing to connect with a captive audience and create an emotional bond with listeners.
Available July 2nd Amazon • iTunes • Spotify
This E Mail is being sent by:

Jim Eigo Jazz Promo Services
272 Ste Route 94 S #1  Warwick, NY 10990
T: 845-986-1677 / F: 845-986-1699
E-Mail: jim@jazzpromoservices.com
Web Site: www.jazzpromoservices.com/

HAVE A JAZZ EVENT, NEW CD OR IMPORTANT ANNOUNCEMENT FOR THE JAZZ COMMUNITY YOU WANT TO PROMOTE? CONTACT JAZZ PROMO SERVICES FOR PRICE QUOTE.

CHECK OUT OUR NEW YOUTUBE VIDEO HERE
————————————————————————————————————————————
Jazz Record Collectors' Bash
For buyers and vendors of 78s, LPs, CDs & memorabilia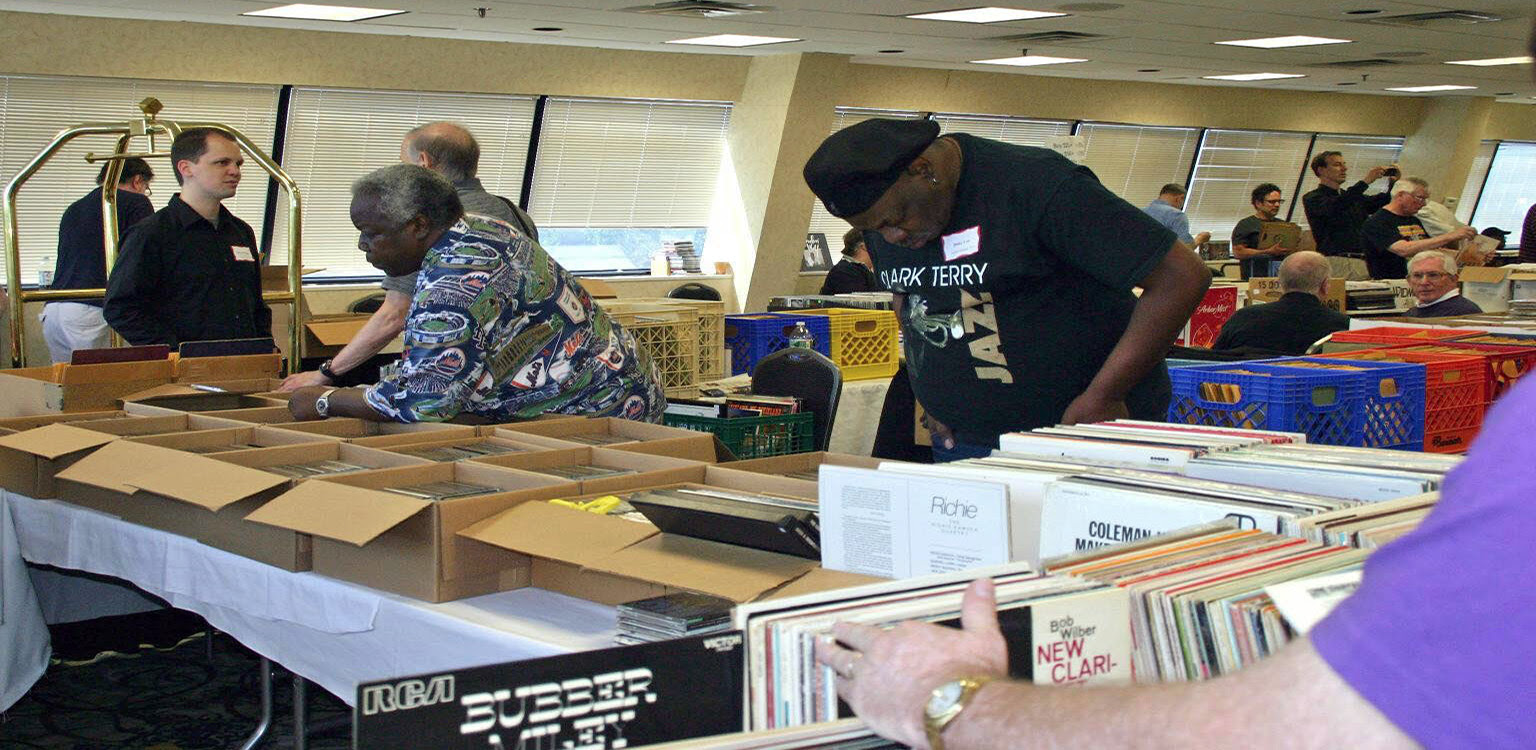 44th Annual Jazz Record
Collectors' Bash
June 22-23, 2018
78s, LPs, CDs & Memorabilia
Hilton Garden Inn
Edison
/

Raritan Center
50 Raritan Center Parkway
Edison, New Jersey 08837
Schedule & Events
Rare vintage videos each day:
Admission free with Bash admission or $5 for each film show only.
---
Friday
8:00pm: Rare film and TV clips by jazz collector and film historian David Weiner. Music researcher and film historian David Weiner presents two hours of rare film and TV clips, featuring jazz and pop artists from the 1920s to the present. Among the featured performers are soloists Louis Armstrong, Edmond Hall, Coleman Hawkins, Dave Tough, Benny Carter & more; the bands of Eddie Condon, Vince Giordano, Count Basie, Ambrose, Abe Lyman & Gene Krupa; and vocalists Elizabeth Welch, Ella Fitzgerald, Bing Crosby, Evelyn Dall, Bobby Darin, Buck & Bubbles & the Nicholas Brothers. Plus vintage musical cartoons, newsreel clips and Lobo, the Wonder Dog!
10:00pm: LOREN SCHOENBERG, Senior Scholar at The National Jazz Museum in Harlem, will present a listening session of recordings from the Bill Savory collection. Loren's presentation will concentrate on recordings, including of Benny Goodman and Duke Ellington, which, due to estate restrictions, could not be included in the recently issued Mosaic 6-CD set.
---
Saturday
2:00 to 3:30pm & 4:30 to 6:00pm:
Two separate film presentations: Will Friedwald's Clip Joint returns and California jazz film archivist and researcher Mark Cantor will make his first appearance at the Bash. Details TBA.
WILL FRIEDWALD writes about music and popular culture for THE WALL STREET JOURNAL & VANITY FAIR (and reviews current shows for THE OBSERVER and Citiview). He also is the author of eight books including the award-winning A BIOGRAPHICAL GUIDE TO THE GREAT JAZZ AND POP SINGERS, SINATRA: THE SONG IS YOU, STARDUST MELODIES, TONY BENNETT: THE GOOD LIFE, LOONEY TUNES & MERRIE MELODIES, and JAZZ SINGING. He has written over 600 liner notes for compact discs, received ten Grammy nominations, and appears frequently on television and other documentaries. He is also a consultant and curator for Apple Music.
MARK CANTOR
With a vast archive of more than 12,000 films and clips, Los Angeles music maven Mark Cantor's spectacular collection of jazz and blues performances is widely considered one of the world's premier collections of American popular music on film.
---
Saturday
8:00pm: RON HUTCHINSON co-founder of the Vitaphone Project
This year, in addition to some vintage early talkie shorts and cartoons, Ron will discuss and present the recently restored 1930 Technicolor Paul Whitman feature, KING OF JAZZ. The beautiful restoration features Whiteman, Joe Venuti, Eddie Lang, Frank Trumbauer, Bing Crosby and The Rhythm Boys and pop tunes like HAPPY FEET, A BENCH IN THE PARK, RAGAMUFFIN ROMEO and I LIKE TO DO THINGS FOR YOU.

Admission
General admission: $20.00 covers buyer's admission for two days (Friday & Saturday).
After 5:00 p.m. Friday (including Saturday re-entry) and all day Saturday admission is $10.00.
Early buyers will be admitted Thursday evening after 7:30pm for $40.00.
Doors open

8:00am

on Friday

&

Saturday
Hotel Reservations
Special hotel room rate of $119 per night, Thursday through Saturday. Other discount rates available for seniors, government employees, and members of AAA, AARP and the military.
For reservations, call hotel before June 7 and mention Jazz Record Collectors: 732-225-0900 or toll free 800-774-1500.
Or, to book online, use the following link for the special group rate.
Directions
By car:
IMPORTANT: Although the hotel address is on Raritan Center Parkway, it is safer to enter the hotel grounds from King Georges Post Road.  For those approaching the hotel via Raritan Center Parkway, online mapping websites and GPS devices will instruct you to make a U-turn. Ignore those instructions and follow those below.
Via I-95 (NJ Turnpike) to exit 10. Keep right, follow signs for and merge into County Road 514 – Woodbridge Ave. Keep right and in less than ¼ mile take ramp to Raritan Center. Continue on Raritan Center Parkway. At the first traffic light turn left onto King Georges Post Road.  Make first left to hotel.
Via Garden State Parkway south: Take exit 129. Keep right at fork and follow signs for County Road 501. Take CR 501 about 1.5 miles. Entrance to hotel is on right, just before Raritan Center Parkway.
Via Garden State Parkway north: Take exit 127 (Industrial Ave / Riverside Dr). Continue on Riverside Dr approximately 2 miles. Turn right on Clearview Rd and take it to end. Turn left on King Georges Post Rd. Hotel entrance is about ¾ mile on right, just before Raritan Center Parkway.
Via I-287 south: Continue to NJ-440 North and take exit for County Road 514 West – Woodbridge Ave.  Keep right and in less than ¼ mile take ramp to Raritan Center. At the first traffic light turn left onto King Georges Post Road. Make first left to hotel.
From Outerbridge Crossing:
Take NJ 440 South to exit for Industrial Ave / Riverside Dr and then follow directions as Garden State Parkway north, above.
OR
Take NJ-440 South to I-95 exit toward County Road 514 (Woodbridge Ave) West. Merge into CR 514. Keep right and in less than ¼ mile take ramp to Raritan Center. Continue on Raritan Center Parkway. At the first traffic light turn left onto King Georges Post Road. Make first left to hotel.
By public transportation:
Convenient from Penn Station in New York City, Newark Penn Station, Newark Liberty International Airport and Trenton, NJ. Take NJ Transit to Metuchen station on Northeast Corridor line. From Philadelphia 30th Street Station, take SEPTA to Trenton, NJ and transfer to NJ Transit NEC.
From Metuchen Station:
[or any point within a 3 mile (5km) radius of the hotel] A free shuttle is available to hotel guests and attendees of the Bash. Call the hotel ahead of time for shuttle pickup. From NYC, Metuchen is one stop past Metropark.
Vendors / Dealers
Vendor space: All tables are 6ft x 3ft. Cost in advance is $85.00 per table for 2 days, $55 for Friday only or $35 for Saturday only. A 50% deposit is required. On or after June 20th, cost will be $90.00 per table (for 2 days) on a space available basis.
Dealer Setup: Dealers may set up on Thursday night after 7:30 pm. The room will not be available prior to that hour.
Payment Methods: Payment in advance by check or money order. Cash and checks will be accepted at the door.
In Memoriam
R.I.P. William "Red" Carraro
William "Red" Carraro, also known as The Jazz Hunter, was a Jazz Aficionado, well-known record collector/record dealer, and one hell of a Bass player too.
May 29, 1928 – July 11, 2010
For more information or to be added to
Jazz Record Collectors' Bash mailing list, contact:
Art Zimmerman / P.O. Box 158, Jericho, NY 11753-0158
(516) 343-7440 / zimrecords@msn.com
Media Contact: Jim Eigo / Jazz Promo Services
272 State Route 94 South #1, Warwick, NY 10990-3363
(845) 986-1677 / jim@jazzpromoservices.com
———————————————————————————————————————————————-
For Immediate Release
Prog Ensemble 41POINT9 Premieres Risqué New Video "Confessions At Midnight"
41POINT9 is great modern prog/metal/jazz/pick-your- drawer stuff – Tony Carey (Planet P)
Prog Ensemble 41POINT9 is premiering the first video and single from the band's forthcoming album "Mr. Astute Trousers." "Confessions At Midnight" is the risqué new video that has been accepted into a service providing music to over 2500 strip clubs in the US making the single the first ever Prog Rock single and video to be accepted into this type of market. Yes, you heard that right, for the first time thanks to 41POINT9 you can hear Prog in a Strip Club. Gentlemen, you're welcome.
Watch 41POINT9's "Confessions At Midnight": https://youtu.be/lKZTgMS3yFk
Says bassist Bob Madsen, "What started as an inside joke has actually become a pretty cool lil' tune. One evening the band was wondering why you never hear Prog in a Strip Club? That just seemed unfair. So 41POINT9 set out to rise to the challenge and correct this tragic wrong. Hence, 'Confessions At Midnight' was born. For the first time Progsters can now hear 'Prog In A Strip Club.' Gentlemen, yer welcome… This video tells the story of a burlesque dancer that falls in love with her Emcee and the sparks sure do fly! Enjoy!"
41POINT9 came about in a dark, cobweb filled corner of Bob Madsen's mind. One day whilst navel gazing, he thought to himself, "My, there's a lot of lint in there." Err…umm…scratch that…what I meant to say is… he thought to himself, "If its unlikely I'll ever make money making music, then I'm just gonna make music that I want to hear and that I enjoy making." With that decided, he went back to wondering why the lint was blue when he was wearing a red sweatshirt…
Such was the genesis of this group of misfits from Northern California. In 2011 they released their debut album "Still Looking For Answers" to critical acclaim and way more success than was warranted based on the small budget they had for marketing.
From 2013 to 2016 the band took a break and dealt with life. In the process the band has consolidated to two core members: Brian Cline (Guitarist/Vocalist) and Bob Madsen (Bassist/Producer). In early 2016 Bob started The Highlander Company Records with renowned Engineer/Producer Tom Size (Journey, Mr. Big, David Lee Roth etc) Tom immediately remixed the band's first album and was halfway through mixing the second, "Mr. Astute Trousers" when he succumbed to cancer in October of 2016. The guys were fortunate enough to enlist the help of Matt Wallace who just happened to be one of Tom's old students. Matt finished the album in the summer of 2017 and helped get them introduced to AISA, LLC who provided 41POINT9 with access to international distribution and manufacturing. Both albums were remastered by the award winning mastering engineer Dave Collins (Elton John, Soundgarden etc) and the results are astounding.
For the past year Bob and Brian have been producing a series of high quality concept videos for songs on "Mr. Astute Trousers." These videos are set to be released this summer with the albums slated for release on September 21, 2018.
Here's what some of our friends are saying about the album:
"What a great Progtastic album by 41POINT9. The compositions, playing and production by Bob and the boys is superb. Listen out for some familiar players on the excellent collection of tracks" – John Payne – Asia, Dukes of the Orient
"In my mind this is a band that melds two of my favorite things about music; Pop sensibility and progressive complexity. Delivered in droves by, not only the songwriting but by the vocals from Brian Cline (the original vocalist of Enchant) and the Bass playing of Bob Madsen (who has guested on numerous Enchant releases) Love it.!!!" – Ted Leonard – Spocks Beard, Enchant
"41POINT9 is great modern prog/metal/jazz/pick-your- drawer stuff, driven by Madsen's elegant basslines and composition skill, and genre-busting guitars by Chad Quist. The record sounds fantastic, this is a great mix by Tom Size and Matt Wallace. From a bit Gothic to a bit Fusion to a lot of Metal and performed with skill and confidence, this is good stuff. I wish I'd played on it." – Tony Carey – Rainbow, Planet P, Tony Carey Solo
For more information:
www.41POINT9.com
www.TheHighlanderCo.com
https://www.facebook.com/41POINT9/
Press inquiries: Glass Onyon PR, PH: 828-350-8158, glassonyonpr@gmail.com
————————————————————————————————————————————————–
Marc Smason – trombone/vocal
"…building community through music…"
Friday    July 13    6 pm     One Love – Random Acts of Music      *Four Columns    Pike & Boren   https://www.facebook.com/pg/ConcertAtTheColumns/events/?ref=page_internal
Saturday    July 14    noon – 2 pm    Marc Smason Trio  John Hansen   Dan O'Brien       *Watershed Pub    10104 3rd NE   206-729-7433
* all ages      no cover unless noted      www.marcsmason.com
———————————————————————————————————————————————————
For Immediate Release
Drum Legend and Rock & Roll Hall of Fame Inductee Bill Bruford's Definitive Boxed Set "Bruford 1977-1980: Seems Like A Lifetime Ago" Nominated For Progressive Music Awards "Reissue of the Year"!
Drum legend and Rock & Roll Hall of Fame inductee Bill Bruford's recently released definitive boxed set "Bruford 1977-1980: Seems Like A Lifetime Ago" has been nominated for "Reissue of the Year" by Progressive Music Awards. Containing the collected works of the band on one extraordinary 6cd/2dvd-a box set, "Seems Like A Lifetime Ago" is a magnificent testament to one of the UK's most inventive and important Progressive Fusion bands.
Voting has begun and will remain open until August 24, 2018. Cast your vote here!
https://www.loudersound.com/features/vote-now-in-the-2018-progressive-music-awards/7
Bill Bruford's official website: http://www.billbruford.com/
Facebook: https://www.facebook.com/billbruford/
Press inquiries: Glass Onyon PR, PH: 828-350-8158 (US), glassonyonpr@gmail.com
————————————————————————————————————————————–
Happy Summer Tour!
"My Heart Belongs To Satchmo"
ROBERTA DONNAY
& the Prohibition Mob Band

~ featured in July Downbeat Magazine 2018 ~ 
6/18- 7 Mile House, Brisbane CA
6/21- Astoria Golf & Country Club, Astoria OR
6/23- The Triple Door, Musicquarium, Seattle WA
7/13- Armando's, Martinez, CA
7/19- Live Radio Interview "Jazz Now", WOWD 94.3fm Takoma Park, MD
8/11- Harmonia Marin, Sausalito, CA
8/18- 27th Annual Tomato Festival, Fairfield, CA
8/29- Vibrato's, Los Angeles CA
For tix and Info: www.robertadonnay.comVENUE & TICKET LINKS: — 
7 Mile House: 
http://7milehouse.com/
Astoria Golf & Country Club: 
http://astoriagolf.com/…/roberta-donnay-and-the-prohibition…
The Triple Door: 
http://thetripledoor.net/
Armando's: 
http://www.armandosmartinez.com/
Radio Interview "Jazz Now" WOWD 94.3fm:
https://takomaradio.org/on-the-radio/
Harmonia Marin: 
http://www.harmoniamarin.com/
Tomato Festival: 
http://www.fairfieldmainstreet.com/
Vibrato's Jazz Grill: 
http://www.vibratogrilljazz.com/
| | | |
| --- | --- | --- |
| | ​ | |
This E Mail is being sent by:

Jim Eigo Jazz Promo Services
272 Ste Route 94 S #1  Warwick, NY 10990
T: 845-986-1677
E-Mail: jim@jazzpromoservices.com
Web Site: www.jazzpromoservices.com/

HAVE A JAZZ EVENT, NEW CD OR IMPORTANT ANNOUNCEMENT FOR THE JAZZ COMMUNITY YOU WANT TO PROMOTE? CONTACT JAZZ PROMO SERVICES FOR PRICE QUOTE.

CHECK OUT OUR NEW YOUTUBE VIDEO HERE
————————————————————————————————————————————————
REVIEW COPIES:
Holly Cooper / MOUTHPIECE MUSIC
(310) 993-4017
PROLIFIC, RISK-TASKING VOCALIST CATHY SEGAL-GARCIA
RELEASES THE JAZZ CHAMBER
Featuring Tierney Sutton, Kate McGarry, Bennie Maupin
AVAILABLE JUNE 15, 2018
| | |
| --- | --- |
| | |
Vocalist CATHY SEGAL-GARCIA is a prolific recording artist and performer. Now, on her 11th CD, THE JAZZ CHAMBER, Segal-Garcia expands her already wide-ranging musical vision with innovative arrangements performed with a jazz chamber orchestra.
Unlike a symphony orchestra, a chamber orchestra usually comprises 25 musicians or fewer. The word chamber is derived from the French word "chambre," which means "room" and signifies the type of venue in which it is performed. But there are also pops orchestras, symphonic rock bands, and jazz orchestras. The one thing they all have in common is fealty to quality musicianship. And quality musicianship was Segal-Garcia's guiding principal for this project. "I really embraced the idea of a chamber orchestra for this project because of how orchestral music affects the listener," says Segal-Garcia. "A large group of musicians playing beautiful but complex charts creates a rich and encompassing experience. To kick off this project, I had to first choose the right producers and arrangers, and, of course, the songs. Choosing the producers and arrangers was the easy part. I already knew some of the best around. It turned out that selecting the songs was actually harder."
THE JAZZ CHAMBER was produced by BEVIN MANSON and co-produced by DENNIS DREITH. Manson is a top-notch pianist, composer, and arranger who has received commissions for both classical and jazz music from many organizations, such as the San Francisco Symphony. Besides producing this CD, Manson also wrote highly innovative arrangements for five of the tunes and plays piano on a couple, as well. Dreith is a film composer, arranger, and conductor, who lead his own eponymous jazz band. Dreith arranged two of the songs on the CD as did DORI AMARILIO, the jazz guitarist and composer known for his work with Brazilian music.
Segal-Garcia chose songs of various provenance. They are not your usual fare. "Star Eyes," the opening tune, is the only song drawn from the Great American Songbook. It's one of Segal-Garcia's favorites, and, although it's a standard, Segal-Garcia breaks the mold in her version by singing it as a jazz waltz.
Segal-Garcia sings a duet with Grammy-nominated vocalist KATE McGARRY on Dori Caymmi's "Velho Piano," arranged here by Amarilio. The two vocalists sing in Portuguese and scat together with brio. According to Segal-Garcia, "Kate is an old and dear friend who has a lot of experience singing Brazilian tunes. Singing with Kate was definitely one of the high points in making this CD." Amarilio also arranged "Time After Time," the Cyndie Lauper 1983 anthem that was covered by no less than Miles Davis. Segal-Garcia was particularly drawn to the song's lyrics.
"High Trapeze" was written by Bill Gable, the composer and recording artist known for his genre-bending compositions. The song features a lively solo by BOB SHEPPARD, one of the finest woodwind specialists in the country.
"Cinema Paradiso Theme" was composed by Enrico Marricone for the 1988 movie of the same name. Segal-Garcia is joined on this tune by vocalist MON DAVID, a mainstay on the Los Angeles jazz scene. Segal-Garcia, who loves David's warm, emotive voice, sings with him in her improvisational vocal group FISH TO BIRDS. The group is made up of seven recording and touring artists who interact and create their vocal stylings in the moment.
"Fish to Birds" join Segal-Garcia on "Message to Prez," by saxophonist BENNIE MAUPIN, who has played with the top names in jazz such as Miles Davis, Herbie Hancock, Horace Silver, and many more. The moody, evocative arrangement is enhanced by Maupin's signature bass clarinet.
Segal-Garcia wrote lyrics for "This Moment," which is based on Vince Mendoza's tune "Ambivalence." It's a lovely ballad which is perfectly complemented by Segal-Garcia's expressive, alto voice.
Segal-Garcia is joined on "Universal Prisoner" and "Compared to What" by 8-time Grammy nominee TIERNEY SUTTON. The two master singers improvise in a vocal pas de deux around Manson's rich and complex arrangements.
The closing song on the disc is "Sleep in Peace," written by Segal-Garcia. Accompanied by just two violins, a cello, and a viola, the song is a sweet lullaby Segal-Garcia wrote for her niece with a modern arrangement by Manson.
THE JAZZ CHAMBER is a showcase not only for Segal-Garcia's warm, dark sound and intimate performances, but also her expansive musical vision. With first-class arrangers and some of the best jazz musicians in the country, her newest project presents an artist not content to rest on her laurels. Rather,THE JAZZ CHAMBER is the next step in the continuing evolution of a true jazz innovator.
About Cathy Segal-Garcia
Cathy Segal-Garcia was born and raised in Boston. She attended the renowned Berklee College of Music, studying flute and Arranging & Composition. In 2011, she was honored with an Artist License Award from the California Lawyers for the Arts. In 2015, Jazz Del Corazon recognized her for her position as a leader in the Los Angeles jazz community, and she was declared a Los Angeles "Jazz Legend" by the Living Legend Foundation.
Segal-Garcia hosted a weekly jam session for 15 years and she currently produces a popular
Saturday
night Jazz Series in downtown Los Angeles. Besides her extensive private teaching, she has been a jazz vocal professor at CSULA, Occidental College, Musicians Institute, LACM, and at Idyllwild Arts Academy. Cathy travels to Buenos Aires, Italy, Germany, Scandinavia, France, Spain, Austria, Switzerland, Australia, Korea, England to record and perform, and considers Japan almost her 2nd home, having traveled there several times a year since 1990.
THE JAZZ CHAMBER will be available on Amazon, iTunes and CD Baby on June 15th.
Webs:
———————————————————————————————————————————————-
Solitaire Miles

Releases New Digital Only Album

"Jazztets with Willie Pickens"
Vocalist Solitaire Miles, better known as a Susie Blue from the Western Swing band Susie Blue and the Lonesome Fellas,  is releasing a mini-album tribute to her long-time mentor and friend Chicago pianist Willie Pickens,  who unexpectedly passed away over the winter.  Before Miles became known as Susie Blue she performed and recorded standard Swing and Jazz with Pickens, who was not only her bandleader but her teacher for 25 years.    Miles and Pickens recorded several sessions in Chicago  between 2008 – 2010  and  produced 3 jazz albums,  but she only recently discovered that there were still a few unreleased songs left  "in the can" that had not been published, so she had them produced and is releasing them as a mini-album as a tribute to Pickens.
"I met Willie in 1993 when I was working with Von Freeman." Miles says.   "I recorded my first jazz album with them in '94 and had been working with Willie ever since.  Not only was he my accompanist, but he was my teacher, my mentor and my friend.  He and his wife Irma were like foster parents to me and to so many other young musicians and singers in Chicago and it was an honor and a blessing to know them.  I am very happy to release these forgotten tunes with Willie so that his friends and fans can have something new. "
The four song release, titled "The Solitaire Miles Chicago Jazztets"  includes two Billie Holiday favorites "You Let Me Down" and "Say it with a Kiss",  a Duke Ellington classic "Take Love Easy" and "The House of Blue Lights" by Freddie Slack. The sessions feature Chicago's best Jazz and Swing musicians, including reed Maestro Eric Schneider, trumpeter Art Davis, bassists Marlene Rosenberg and Larry Kohut, saxophonists Jim Gailloreto and Jim Massoth, and  drummers Robert Shy and Phil Gratteau.
"Willie was very supportive when I wandered away from straight-ahead Jazz and moved into Western Swing."  Miles explains.    "He even played on a few Western Swing gigs with the band, which helped me transition to the new genre.  Both he and his wife Irma were very supportive of the Lonesome Fellas Project, when many of my Jazz friends and fans were not as encouraging.  I wouldn't be the Western Swing singer that I am today without Willie's kindness and support, and there would not be a Susie Blue without Willie Pickens."
Western Swing fans can be assured that Miles has no ambition to resume her straight-ahead Jazz persona, but only wants to remember her long-time friend and teacher by releasing the mini-album.  She plans on returning to the studio this summer with her Lonesome Fellas to record their  2nd Western Swing release, which will be dedicated to his memory.
You can find the album "The Solitaire Miles Chicago Jazztetes" in digital form on CD Baby, itunes, Amazon and Bandcamp.  All proceeds from the sale of the album will go to The People's Music School, a non-profit music school in the heart of Chicago that provides kids in poverty with free musical instruments,  training and vocation.  Pickens spent most of his life educating students in the Chicago Public Schools, starting his teaching career in 1966, and he is most fondly remembered as a teacher and a mentor to thousands of students who mourn his passing.
Listen to the tunes here
Find Solitaire Miles here – www.susiebluelonesomefellas.com
Learn more about The People's Music School here – https://peoplesmusicschool.org
This E Mail is being sent by:

Jim Eigo Jazz Promo Services
272 Ste Route 94 S #1  Warwick, NY 10990
T: 845-986-1677
E-Mail: jim@jazzpromoservices.com
Web Site: www.jazzpromoservices.com/

HAVE A JAZZ EVENT, NEW CD OR IMPORTANT ANNOUNCEMENT FOR THE JAZZ COMMUNITY YOU WANT TO PROMOTE? CONTACT JAZZ PROMO SERVICES FOR PRICE QUOTE.

CHECK OUT OUR NEW YOUTUBE VIDEO HERE
———————————————————————————————————————————————-
For Immediate Release
Wetton Downes' iCon Trilogy of Studio Albums Re-Released with Bonus Tracks – OUT NOW !
London – The John Wetton Estate and Geoffrey Downes are pleased to announce the re-release of the iCon Trilogy of albums, now remastered with bonus tracks in six panel digipacks.
The re-releases have been personally overseen by Geoff Downes and are intended to be a return to the marketplace of individual albums for fans who may wish to purchase a definitive edition.
Of his song-writing relationship and the formation of iCon, Geoff Downes says, "Throughout my entire career, there is no doubt in my mind, that some of my proudest achievements have been the songs that I wrote with the late John Wetton. Not only were we great friends, but also blood brothers in the song-writing department. His magic rubbed off on me immensely, and outside of the hugely successful Asia template, we decided to step out together with our Icon project. It was a 'bromance' made in heaven, because here we had the chance to expand our innermost thoughts and variety of influences, without interference. It was effectively 'us'. We also had the luxury of working with some of the finest musicians in the world who were willing participants in the project."
For fans of the whole iCon legacy, a box set is being planned out featuring these albums and all the other recordings of the iCon duo, including previously unreleased material.
Geoff Downes continues,"The Wetton Downes Icon catalogue spans across some 4 studio albums, this trilogy plus a prequel album called Zero and various live releases, and incorporates some of our greatest collaborations I firmly believe, and I am happy to impart the news that this entire body of work is being re-released with all of the bonus tracks and some previously unheard renditions of our classic songs. It is in fact Icon in its entirety. If you appreciate the music of John & I, then I sincerely hope you will appreciate these re-issues. Please sit back and enjoy. I know John would be equally proud to see these projects back on the market. All of these recordings mark special periods in our personal and creative lives.  
"'Icon 1′ was the foundation of the Asia reunion. 'Rubicon' is thronged with the mysticism, symbolism and multi layers that illuminate John's lyrical prowess, virtually unrivalled in any era of creativity. John married events occurring in both our personal lives with Classical events in Roman History, crossing the Rubicon, the die is cast and some intensely personal reflections. His vocal performance is astounding. I look forward to discussing this amazing period in our lives at greater length in the box set planned for Christmas 2019.
"'Icon 3′ was a further milestone for us, with Dave Kilminster reuniting with John, a Japanese tour and possibly the most fulfilling DVD I have ever been involved in, Urban Psalm, filmed in St Mary Le Bow Church. I could reflect for hours and hours, take up the entire booklet, but for now…May our music live on forever."
The albums are OUT NOW on the duo's own Epicon Records via Cherry Red.
To purchase:
iCon: http://geni.us/iCon1
iCon II Rubicon: http://geni.us/iCon2
iCon 3: http://geni.us/iCon3
A previous re-release of the Wetton/Downes recordings of the 1980s, re-vitalised and re-packaged as iCon Zero continues to be available on Amazon ( http://geni.us/icon0 ) and iTunes ( http://geni.us/icon0dig )
Official Websites: www.johnwetton.com and www.geoffdownes.com
Press inquiries: Glass Onyon PR, PH: 828-350-8158 (US), glassonyonpr@gmail.com
———————————————————————————————————————
Hey there!
I just wrapped up a 3-week trip to Australia and am excited to hit the ground running in New York!
I'm playing with "New Faces" tonight at the New Brunswick Jazz Project, and headed to the DC Jazz Festival on Saturday to compete as one of 5 finalist bands in the DC Jazz Prix!
Read below for more details, and info on more upcoming performances in June.
By the way, my fourth album, The Future Is Female, is out now!
If you haven't picked up a copy yet, you can order your personalized CD HERE!
Both Downbeat and All About Jazz gave it 4.5 Stars.
See below for the latest reviews, interviews, poll results, and more!
Thank you again for your support, and I hope your Summer is off to a great start.
Hope to see you at a show soon!
Best,
Roxy
Australian Tour
I had a great time in Australia for the last half of May! I joined guitarist Justin Poindexter and drummer Shirazette Tinnin from New York, and met up with trumpeter Dan Quigley and bassist Nick Quigley from Jazz Music Institute out of Brisbane. We played shows from Jazz at Lincoln Center's "Let Freedom Swing!" program in five public primary schools around Sydney, and five schools around Melbourne. The kids were great, the music was great, and the hang was great! I'm honored and grateful to have spent several weeks doing this work with terrific musicians and people, and seeing the world. We finished up the tour with a gig at Uptown Jazz Cafe in Melbourne. (But the kids made a better audience!)
Speed Talk at New York Music Month Conference:
Innovation at the Intersection of Music and Nightlife
I was excited to give my first "speed talk", which is sort of like a 4-minute panel discuss led by one person, and mini-TED talk all in one! I represented the voice of what it's like to be a working musician in NYC these days, amongst a crowd of NYC nightlife folks and venue owners, music industry community, and NYC government officials.
ROXY COSS QUINTET!
DC Jazz Prix Finals
@ DC Jazz Festival:
Performance & Competition
Saturday, June 16
3-6pm
Roxy Coss Quintet @ 4:45pm
Hyatt House Washington, DC / The Wharf Hotel
FREE ENTRY
We are STOKED to have been selected as a finalist band in this great competition at the DC Jazz Festival! Please stop by if you are in the area, and root us on from home wherever you are! We are performing alongside some of our friends and colleagues from NYC, so it's bound to be a great time.
June 14

New Brunswick Jazz Project

New Faces "Straight Forward"

New Brunswick, NJ

8-11pm

June 16

DC JAZZ PRIX

Finalist Competition & Performance

Roxy Coss Quintet

Hyatt House/The Wharf Hotel

4:45pm

(Competition starts at 3pm, Doors close at 4pm!!!)

June 20

SOUTH Jazz Parlor & Kitchen

New Faces "Straight Forward"

Philadelphia, PA

7pm

June 24

Smoke Jazz Club

Alexis Cole

7, 9, & 10:30pm

June 25

Birdland Jazz Club

DIVA Jazz Orchestra presents: Songs of Ken Laub

With Nicolas King, Clint Holmes, Natalie Douglas and Veronica Swift

7pm

June 26

French Alliance

DIVA Jazz Orchestra presents: Songs of Ken Laub

With Nicolas King, Clint Holmes, Natalie Douglas and Veronica Swift

7:30pm

June 27

Turnmill Session

Special Guest Roxy Coss

New York, NY

11pm

June 28

Tri-C JazzFest

DIVA Jazz Orchestra

KeyBank State Theatre

Cleveland, OH

7:30pm
IN OTHER NEWS:
Reviews, Interviews, Polls, Podcasts, and more…
Downbeat Review

4.5 Stars!!!

"The Future Is Female is a benchmark in Coss' burgeoning career; while it's likely a long-term standout in her discography, few jazz recordings so fully capture their moment." —Michael J. West
———————————————————————————————————————————————
Click here for YouTube clip of "Right Here Waiting"
For June 22, 2018 Release
Distribution: NAXOS of America Inc.
Contact: Ginny Shea MIXED MEDIA T: 401.942.8025 E: ginny@mixedmediapromo.com
Further information: http://bit.ly/STAGEDOORLIVEEPK
AN OPEN DOOR


Click image above to sample "Right Here Waiting" track on Soundcloud
Dori Rubbicco and the John Harrison Quintet release STAGE DOOR LIVE!
Dori Rubbicco's musical marriage with John Harrison is the perfect arrangement. While Dori explores the nearly spiritual meaning of some of her well-chosen covers and original compositions, Harrison does his own exploration on piano, laying down lovely melodies for Rubbicco to fall back on. Harrison and his band are wonderful here, and Rubbicco's interpretive styles serve as the ideal complement.
Emotional, magical, and unmistakably original, STAGE DOOR LIVE! was recorded at New Bedford's intimate Zeiterion Theater. The backdrop is ideal for such a captivating live session. As a singer-songwriter inspired by the likes of Joni Mitchell—which makes perfect sense given her penchant for ambitious musical searching—as well as vocal stylists like Ella Fitzgerald and Sarah Vaughan, Dori understands the power of both style and substance and her performance conveys that power to the audience. Her set list is full of unique interpretations and elegantly imagined covers, revealing an artist able to both compose and interpret with equally successful results.
The band, Harrison's quintet, is excellent; full of melodic romanticism and jazzy chops. Bill Miele plays the bass, Yoron Israel on drums, Donn Legge on guitar, Bryan Steel on the saxes, and Ian Rubbico Legge (notice the surnames!) on cello. Harrison leads with his customary elegance. It's traditional without being too staid. Straight-up without being reserved. It helps that Dori finds her way through the instruments with her probing vocals.
Both Dori and Harrison have performed across the country, together and separately. Rubbicco has worked as a solo singer-songwriter and with groups, including the Miami Jazz Ensemble, the Gerald Wiggins Trio, and the Blues Train Band. Her work here with Harrison brings out the best in both artists, with Harrison's extraordinary piano laying lush melodies down for Dori to revel in, on covers like "Imagine" and "I Can See Clearly," and Jobim's "Two Kites," as well as an entertaining original, "Right Here Waiting."
Love the band's dulcet tones as they cascade over the audience and then hit "Repeat."
————————————————————————————————————————-
For Immediate Release
Krautrock Legends faUSt to Tour North America Summer 2018!
Vagabondages in North America tour featuring founding members Jean-Hervé Péron & Werner 'Zappi' Diermaier
German Krautrock legends faUSt will be embarking on their Vagabondages in North America tour in July 2018! faUSt is an experimental rock band which came out of the Hamburg music scene in the late sixties. Formed in Wümme in 1971, faUSt were the first band to have the term "krautrock" applied to their music, and to the genre that ensued. German for "fist," and also the protagonist of Goethe's eponymous play, faUSt were one of the first bands to use the recording studio as an instrument. Their live appearances were explosive (literally), as the pinball machines and jack-hammer legends detail.
Featuring founding member Jean-Hervé Péron, faUSt's North American tour begins on July 11th in Chicago. There will be line-up changes and guest additions at various points of the tour – founding member and drummer Werner 'Zappi' Diermaier will join the ensemble in Brooklyn on July 22 to the end of the tour. Also featured with the band is guitarist Amaury Cambuzat.
Hello faUSt friends in Canada and USA!
As for 1994! and for the fifth time now, faUSt will ride again the highways of your continent, up and down from Chicago/IL to Montreal/QC, across and back, from Brooklyn, NY to L.A., CA, spreading the good words of DadaKrautRock.
Here all musicians involved in the tour… well, almost all because we do have "last-minute guests"…
In the North East faUSt will be: Jean-Hervé Péron aka art-Errorist (voc, strings, wind and tools), Amaury Cambuzat (guit, voc), Tim Barnes (drums and sounds). In Chicago we will share the stage  with  Bobby Conn (guit, voc), Monica Boubou (voc, violin) and Josh Johannpeter (drums). In Brooklyn we will meet up with Braden Diotte (bass and sounds)… and  Zappi, yeah! That's "ze big man wiz ze big nose!" on drums, voc, tools and metal.
But wait: on the West Coast faUSt will fuse with the German/Spanish/Croatian all female dada-punk trio Ernsthafte Angelegenheiten. Yes, just call them "E.A." before your tongue get cramped.
Each day, each gig a new adventure, like vagabonds on tour… Rund ist schoen!!! –  Jean-Hervé Péron
faUSt line-ups:
July 11 line-up:
Bobby Conn (vocals and guitarist), Monica BouBou (vocals and violin), Josh Johannpeter (drums), Amaury Cambuzat (guitar and vocals), Tim Barnes (drums and sounds),  Jean-Hervé Péron ((vocals, strings, wind and tools)
July 12-21 line-up:
Amaury Cambuzat, Tim Barnes, Jean-Herve Peron
July 22 line-up:
Amaury Cambuzat, Tim Barnes, Braden Diotte (bass and sounds), Werner 'Zappi' Diermaier (drums, vocals, tools and metal), Jean-Hervé Péron
July 25-29 line-up:
Ernsthafte Angelegenheiten (all-female punk trio), Amaury Cambuzat, Braden Diotte, Werner 'Zappi' Diermaier, Jean-Hervé Péron
faUSt Vagabondages in North America tour dates:
July 11 – Chicago (IL) – The Empty Bottle
July 12 – Cinncinatti (OH) – Woodward Festival
July 13 – Detroit (MI) – El Club
July 14 – Hillside Festival / Guelph (ON) / Canada
July 15 – Toronto (ON) / Canada – Jamfactory
July 16 – Montreal (QC) / Canada – BAR LE RITZ PDB
July 17 – Portland (ME) – Space Gallery
July 18 – Boston (MA) – Brighton Music Hall
July 20 – Philadelphia (PA) – Underground Arts
July 21– Baltimore (MD) – Creative Alliance
July 22 – Brooklyn (NY) – Murmrr Theater
July 25 – San Francisco (CA) – The Chapel
July 26 – Felton (CA) – Don Quixote's Music Hall
July 28 – Los Angeles (CA) – Summer Happening / Social Shamans / The Broad
July 29 – San Diego (CA) – Casbah
In May 2017 faUSt released a new album "Fresh Air"; a partially live CD, some tracks were compiled from the band's gigs in Los Angeles, Austin and Jersey City in 2016. To purchase: https://www.amazon.com/Fresh-Air-Faust/dp/B06XR82XV9/ref=ntt_mus_ep_dpi_1
For more information:
http://faust-news.blogspot.com/
http://www.art-errorist.de/
Press inquiries: Glass Onyon PR, PH: 828-350-8158 (US), glassonyonpr@gmail.com
———————————————————————————————————————————-
Marc Smason – trombone/vocal
"…building community through music…"
Thursday   June 14    7:30 pm    Marc Smason & Adam Hicks      Wine Station  2533 16th S (just north of Beacon Hill Light Rail Station)   206-271-7302
Saturday   June 16    8 pm   Father's Day Jam Session! with Marc Smason & Friends    Craig Hoyer   Will Lone     Salmon Bay Eagles    5216 20th NW      206-783-7791
Monday    June 18    6 pm     Marc's Birthday Jam/Party      *C & P Coffee  5612 California SW    RSVP 206-261-6445
Friday    July 13    6 pm     One Love – Random Acts of Music      *Four Columns    Pike & Boren   https://www.facebook.com/pg/ConcertAtTheColumns/events/?ref=page_internal
Saturday    July 14    noon – 2 pm    Marc Smason Trio      *Watershed Pub    10104 3rd NE   206-729-7433
* all ages      no cover unless noted      www.marcsmason.com
Our new CD is out – taking orders!
"Genes are not destiny!"   Me
——————————————————————————————————————————-
For Immediate Release
New Biography on The Cars Singer/Bassist Benjamin Orr by Vermont Writer Joe Milliken to be Published November 2018! 
Bellows Falls, VT – Veteran music journalist Joe Milliken recently announced a publishing deal with the Lanham, Maryland-based publisher Rowman & Littlefield Publishers to produce his first book, a biography about the late Benjamin Orr. Orr was the co-founder, co-lead singer, and bassist for the platinum-selling rock band The Cars. Titled Let's Go! Benjamin Orr and The Cars, a release date is set for November 15, 2018.
Often considered the band's heartthrob, Orr possessed an incredible voice, diverse musical talent and rare stage presence, all balanced by a magnetic, yet enigmatic personality, striking good looks, and a relentless determination to reach rock stardom. Born Benjamin Orzechowski (aka "Benny Eleven Letters") and raised in the Cleveland suburb of Parma Heights, Orr was, prior to becoming a world-famous rock star with The Cars, a "teen star" as a house band musician for the nationally syndicated television show Upbeat.
A few years later Ben met his musical partner and future Cars' bandleader, Ric Ocasek, and by 1976 their quest for the perfect blend of songs, bandmates, and musical landscape finally materialized as The Cars. They would go on to sell over 30 million albums worldwide resulting in 15 "Top 40" hits.
From his early success in Cleveland through his stardom with The Cars, to his solo band efforts and eventual rebirth with the emerging supergroup Big People, this definitive account of Orr's rock-and-roll life is not a backstage 'tell all,' but the story of a charismatic musician with a vision, a sense of adventure, and unwavering perseverance. Orr passed away much too young at 53, but he achieved his dream through hard work and determination, a long road that began in Cleveland and culminated with The Cars coming back to his hometown to be inducted into the Rock & Roll Hall of Fame in April of 2018.
This first-ever biography about Orr spans 11 years in the making, as Milliken draws together interviews with over 120 family members, friends, bandmates, and music associates from Orr's life, as well as many unpublished and never before seen photos from private collections, to reveal an intimate portrait of one of classic rock's great talents.
About the Author: Joe Milliken has been a music journalist, editor and website publisher for two decades. A die-hard music fan with a degree in visual arts, Joe turned to writing as his creative outlet, first as a local reporter, then a sports/arts & entertainment editor and freelancer. In 2014, he launched Standing Room Only, a website dedicated to promoting music and the arts on a local (New England) and national level. Originally from Boston, Milliken now resides in southern Vermont with his wife, Kelly, and his children, Nate and Erin.
Learn more about upcoming book-related announcements, events, discounts, and author interviews at www.facebook.com/BenOrrBook, by email at benorrbook@gmail.com or follow @benorrbook on Twitter. 
Joe Milliken: Author, Website Publisher
Donna Neale: Public Relations Assistant: benorrbook@gmail.com
Let's Go is available for presale: 
Rowman & Littlefield's website: https://rowman.com/ISBN/9781538118658
Amazon: https://www.amazon.com/Lets-Go-Benjamin-Orr-Cars/dp/1538118653/ref=sr_1_1
Press inquiries: Glass Onyon PR, PH: 828-350-8158, glassonyonpr@gmail.com
———————————————————————————————————————————————–
Lots of great news!
Danny Gouker returns with a new Signal Problems recording
Brad Henkel and Dustin Carlson joins us on the pfMENTUM debut
KaiBorg tours their new pfMENTUM CD, video evidence from NYC!
Kaiser and Reynolds to play Spectrum NYC
---
F$F • Forgotten Cities
Brad Henkel – Trumpet
Dustin Carlson – Guitar
1 Forgotten Cities 17:27
2 Between Bodies 12:15
Recorded at Spaceman Studios by Tom Tierney and Alex Mead-Fox
February 2016, Brooklyn, NY
Mixed by Nathaniel Morgan
Mastered by Wayne Peet
Design by Brian Henkel
Photographs by Nathaniel Morgan
Poem by Storm Garner. Used with permission
pfMENTUM CD128
PFMCD128
---
Signal Problems
Love Letter
Danny Gouker: Trumpet, Compositions
Eric Trudel: Tenor Saxophone
Adam Hopkins: Bass
Nathan Ellman-bell: Drums
1. Mad Lib 5:28
2. Haiku 4:22
3. Word Play 4:56
4. Enough is Enough 3:24
5. Final Word 4: 24
All music ©2018, Daniel Allen Gouker ASCAP
Recorded at an Airbnb in Catskill, NY by Nathaniel Morgan Aug 15, 2017
Mixed by Nathaniel Morgan, January 2018
Mastered by Wayne Peet at Newzone Studio, March 2018
Artwork and Layout by T.J. Huff
pfMENTUM CD124
PFMCD124
---
KaiBorg!
AND…
Some gigs coming up
Special event at Spectrum NYC!
Todd Reynolds (violin) and Jeff Kaiser (Trumpet)
Thu Jun 14th 10:00pm – 11:00pm
Spectrum is located at:
70 Flushing Ave, Garage A
(entrance betw. Cumberland and Carlton)
Brooklyn, NY 11205
http://www.spectrumnyc.com/
Transit:
F Train: York Street
B/Q/R Train: Dekalb Avenue
G Train: Clinton-Washington Avenues
B57 and B69 Buses:
Flushing Av/Cumberland St (westbound)
Flushing Av/N Portland Av (eastbound)
Spectrum is wheelchair accessible, restroom is not
---
A.E. Randolph Presents @ Balboa 1655 Bedford Ave, Brooklyn NY
June 20th 8pm $10 suggested donation
9pm: Trumpets and Basses
Danny Gouker, Kenny Warren, Jake Henry: Trumpets
Adam Hopkins, Will McEvoy, Zach Swanson: Basses
8pm: Andrew Schiller "Sonara"
Ethan Helm: Alto Sax
Tony Malaby: Tenor Sax
Henry Paz: Bass Clarinet
Andrew Schiller: Bass
Matt Honor: Drums
---
As always, free samples at pfMENTUM.com!
Thank you for your support,
Jeff, Max, and Louis
http://pfmentum.com/
Copyright © 2018 pfMENTUM, All rights reserved.
You are receiving this email because you either signed up at an event or by sending an online request.Our mailing address is:

pfMENTUM

PO Box 1022

Warrensburg, MO 64093-1022
—————————————————————————————————————————————-