—————————————————————————————————————————————————————————————————-
Meet Pianist, Composer and Vocalist
Daniel Roure
Pianist, composer and vocalist in French and English, Daniel Roure offers in his albums an inspirational Jazz experience combining elements of Cool Jazz, Vocal Jazz, Poetry, Blues, Swing and Popular Music.
Daniel Roure has an unmistakable timbre and attack incorporating Jazz Standards,Blues and French Ballads. Roure's warm voice and unforgettable swing won him an award at "Le Printemps Du Jazz" in Toulon, France.

---
KARI-ON PRODUCTIONS, LLC

Dave Kline Band
Street Date:

September 1, 2017
"Great music, man! Great tunes and such warm renditions. I love your musical universe …it's so fresh and creative and so Dave … keep the music fires burning bright. You know why?
Simply because you can! And do it so well."
-Multi-Grammy winner Chick Corea
Dave Kline: violin, electric violin, acoustic guitar
Fernando Mojica: electric guitar, acoustic guitar
Jon Laine: drums, percussion
Guest artists:
Cheikh Ndoye: electric NYBW bass, piccolo bass (sounds like Shake En-Doy-Eh)
Dan Paul: keyboards
Lynn Véronneau: vocals
Emmanuel Trifilio: bandoneon
Dave Kline Band is a high energy, electric violin driven jazz/world recording and performance experience.
Dave's European roots led to an exploration of music from around the world – including middle eastern, African, Asian, flamenco, Caribbean, Latin and other influences – fused with the blues, rock and folk he grew up with in London. Classical upbringing on the violin gave him chops. Jamming on contemporary music honed his skills at improvising and taking musical chances.
After moving to the USA, Dave toured East and West coasts, including performances with Dwight Yoakam. Two albums later, with live appearances including DC's premier jazz club Blues Alley with jazz legend Chick Corea, and with his own band at the prestigious Blues Alley, Gypsy Sally's, the Smithsonian, and numerous festivals and clubs in the area, Dave has now recorded his third album full of beautifully captured and catchy compositions.
While maintaining a sophisticated yet approachable urban sound, Dave continues to reach out and stretch his original instrumental compositions to the borders of undiscovered territory. This led to the development of the new album and its title – Shifting Borders. While this refers to the musical twists, turns and combinations, it also captures his personal journey across the globe, as well as the challenges of the changing nature of the world we live in. It is Dave's hope that music will contribute to a better resolution of the world's struggles, improve the rights of man and increase cultural tolerance.
Dave shares his more recent musical visions with the fabulous musicians who have appeared with him live and on the new album. Fernando Mojica on guitar is native to Colombia but now resides in the US; Jon Laine on drums and percussion is from Virginia with his heritage in Haiti. Special guests on the album include Cheikh Ndoye from Senegal, West Africa on bass; French Canadian Lynn Veronneau on vocalese; Argentinian Emmanuel Trifilio on bandoneon; Dan Paul, USA on keyboards. The personnel on this recording, in their diversity and unique musical characters, personify Shifting Borders.
"Daring and exciting, Kline takes you on a journey as far and wide as his musical influences. Shifting Borders is not an elusive chase it's a declaration. Genres and ethnicity will meet, fall in love and have many happy children. A DNA smorgasbord that feeds all our senses and connects us through the unique voicing of a fiery violin. Buckle-up it's gonna be a great ride."
-Lynn Véronneau, Award winning vocalist
———————————————————————————————————————————————————————————-
MEDIA INQUIRIES / REVIEW COPIES:
Holly Cooper
(NOTE: Limited copies were sent out. 
If you'd like a CD mailed to you, please let me know!)
COMPOSER/ORCHESTRATOR HYESEON HONG
FUSES KOREAN MUSICAL HERITAGE WITH JAZZ
ON HER INNOVATIVE EE-YA-GI (STORIES)
RELEASED

MAY 19th

ON MAMA RECORDS
Featuring Ingrid Jensen and Rich Perry
Jazz is perhaps America's most enduring and truly original cultural export. It began its journey around the globe in the 1920s, usually brought by African-American musicians looking for a more welcoming environment to play music. Jazz established a solid foothold in Asia in its earliest days, and today there are many well-attended jazz festivals all over the huge continent. Although Asian musicians had been part of the American jazz scene for many years, it wasn't until the 1960s that American jazz artists began drawing on traditional Asian music to create a new fusion of styles.
HYESEON HONG (hay-son · hong) is a Korean jazz arranger and composer who has been living in New York City for several years. EE-YA-GI, her debut CD, is a dialog between her Korean culture and the culture of the west. In the HYESEON HONG JAZZ ORCHESTRA, Hong blends elements of classical music, modern jazz big band, and Korean traditional music to create a sound that is at once familiar but brand new and thoroughly compelling. Her compositions feature beautiful melodies with harmonically-rich, impressionistic backgrounds. Korean art is characterized by harmonious feelings with nature, and indeed, Hong, who spent many years studying art in her native Seoul, approaches each composition with the eye of a painter, using Korean rhythms with simple melodies to create inviting pictures of the natural world.
This project grew from a rehearsal jazz orchestra that Hong leads. The orchestra meets regularly and has grown steadily over the years. They began gigging around town in 2012. EE-YA-GI features an 18-piece orchestra comprising some of the finest musicians in New York, many of whom also perform in some of the best big bands throughout the world. As an admirer of Maria Schneider's music Hong was thrilled to have two leading performers in Schneider's orchestra join her on this project. Acclaimed jazz artists RICH PERRY on saxophone and INGRID JENSEN on trumpet are featured performers. Perry and Jensen can both be heard performing throughout the world and on countless recordings as both leaders and sidemen.
EE-YA-GI means "stories" in Korean, and each of the seven compositions on this disc are self-contained stories. "Harvest Dance: Story of Thanksgiving," the opening tune, was inspired by a traditional Korean rhythm played by farmers who performed it to stimulate the flow of heavenly and terrestrial energies in hopes of a good harvest. "Friends or Lovers: Story of youth battling with love" is a swing tune that captures the energy and passion of young people grappling with the complexities of love. Hong wrote "Para Mi Amigo Distante: Story of long lost friends" for close friends from Latin America, who, like Hong, have felt misplaced in a new country. "Boat Song: Story of my heritage" is based on a traditional Korean folk melody. This composition begins with a vocal by SUBIN PARK that is based on a singing style called "Chang," which men sang to lessen the burdens of their labor. Hong was inspired by a fairy tale written by Hans Christian Andersen for "Disappearing in Foam: Story of girlhood," in which a mermaid gives up her life at sea to fully experience human existence. The tune "Trash Digging Queen: Story of Nica, the dog" is about the dual nature of Hong's beloved pet who behaves herself as long as she's around Hong, but reverts back to animal nature when she's left alone. "Love Song: Story of first love" is about the memories of first love and the person you were then but are no longer.
EE-YA-GI is brimming with energy and a colorful palette of sounds. Hong's writing is solidly based on the big band swing jazz tradition, but her Korean background and modern sensibility create something very new. EE-YA-GI is an auspicious debut for a new and intriguing talent on the jazz scene as well as a project that expands the vocabulary of jazz.
About Hyeseon Hong
Hyeseon Hong is a native of Seoul, South Korea. She showed talent for music when she was still quite young — she had perfect pitch, played at church services, and gave piano lessons when she was just nine years old. She spent the years between the ages of 12 and 18 studying art before returning to music and studying composition.
Hong originally came to New York City to study music composition (musical theater/jazz) at NYU. She started writing music for her own 10-piece band as a student. The ensemble continued to expand, and they began gigging around the city.  Opportunities opened up for her in Korea and she returned to Seoul where she taught college classes and performed with various projects.
Hong missed the creative and vibrant music scene in New York, and she returned a few times to perform. She finally decided to move full-time to the city with the dream of writing and playing with her own orchestra.
For the past 15 years, Hong has been a band leader and composer in a wide range of orchestration and choir settings. Her band has been performing throughout New York for the past several years. Hyeseon Hong was awarded a grant for this recording from the prestigious Aaron Copland Fund for Music in 2017.
Composer and leader: Hyeseon Hong; Saxes: Ben Kono (alto, soprano, flute), Matt Vashlishan (alto, EWI, flute), Rich Perry (tenor), Jeremy Powell (tenor, clarinet), Andrew Hadro (bari, bass clarinet); Trumpets: Augie Haas, Ingrid Jensen, Jason Wiseman, Colin Brigstocke; Trombones: Ron Wilkens, Daniel Linden, Ric Becker, Becca Patterson; Rhythm: Matt Panayides (guitar), Broc Hempel (piano), John Lenis (bass), Mark Ferber (drums); Vocalist:  EJ Park; Guest Vocalist: Subin Park.
 Webs:
---
MJ Territo CD Release Party


Thursday August 17th  7:30 pm


@ Club BonafideMJ Territo, vocals
Linda Presgrave, piano
Iris Ornig, bass
Barbara Merjan-drumsClub Bonafide
212 E. 52nd St. NYC
(646) 918-6189
clubbonafide.com
$15
Tickets & InfoPerforming Music From Her New CD
Welcome to Ladies Day!
Vocalist MJ Territo celebrates the compositions of classic and contemporary jazz women with her upcoming CD, Ladies Day
On her sparkling new debut album, singer MJ Territo shows off her range and versatility, lending her voice to blues, bebop, bossa and ballads
With her new CD, Ladies Day, singer/composer/lyricist MJ Territo shines a light on a rare collection of tunes by great writers who just happen to be women. Mary Lou Williams, Abbey Lincoln, Patricia Barber, Peggy Lee and Blossom Dearie are just some of the classic icons of jazz and cult favorites represented in this collection of lesser-known songs that definitely deserve to be heard more often.MJ Territo didn't set out to focus on women; while making a pre-gig set list, she noticed that several of the songs she chose were written by women. That motivated her to dig deeper in search of material by female composers, and MJ soon realized she could put together a whole evening's worth of great music from her discoveries. The variety of themes was part of the attraction: Sure, there were love songs, but also tunes about "resilience, self-awareness, self-reliance, and a curiosity about the wider world."
Territo found herself thinking: "Hmmm … how about getting together a group of women jazz musicians to play them? Wouldn't that be fun?" Pianist Linda Presgrave, who had released two CDs of compositions by women, immediately came to mind. "I knew Linda and I were on the same wavelength where women jazz composers were concerned," MJ recalls. Impressed by bassist Iris Ornig's album No Restrictions, the singer invited her on board. Rounding out the Ladies Day Quartet is drummer Barbara Merjan; MJ heard her at a club and recognized the sound she was looking for.
In picking the 14 tunes for Ladies Day, MJ's debut album, the singer didn't take an easy route: The CD is full of challenging material. But not only does MJ Territo prove she's up to the challenge, she sounds like she's having a ball while she's at it.
Among the Ladies Day highlights are:
"No Time for Snoozin',"  This Territo original features a piano intro that immediately engages the listener, as do the witty lyrics.
"Everything is Moving Too Fast," Check out the excellent solos by Ornig and Merjan on this Peggy Lee tune,  along with the bluesy, bouncy vocal.
"Cuando Vuelva a Tu Lado" shares a melody with "What a Difference a Day Makes." Territo sings the Spanish lyric with deep feeling, and also demonstrates her chops in the universal language of vocalese.
The tight band is augmented by special guests on several tracks, including:
"Strange Fascination," by Mary Lou Williams and Ada Moore, one of Territo's favorites, which she found in the Mary Lou Williams Archives at Rutgers. Tenor saxophonist Virginia Mayhew, who has released a Williams tribute CD, guests on this tune.
Flutist Andrea Brachfeld is featured on Blossom Dearie's piquantly amusing "I'm Shadowing You," along with Territo's flirty vocal.
Harpist Brandee Younger appears on "True," by Lorraine Feather and Dave Grusin, taking a sensitive approach on this lovely harp/vocal duet.
The band's repertoire has grown to more 50 songs by now, so with any luck, Ladies Day Volume 2 won't be far behind! Let's all keep our fingers crossed for an equally exciting follow up to this impressive debut recording.
MJ Territo Ladies Day (Jollie Mollie JMM 217) Street Date:

August 4, 2017
MJ Territo, vocals, Linda Presgrave, piano, Iris Ornig, bass Barbara Merjan-drums
Andrea Brachfeld, flute (tracks 2, 11), Virginia Mayhew, tenor saxophone (track 6),
Brandee Younger, harp (track 10)

—————————————————————————————————————————————————————————————–
Surpassing our wildest dreams, Meet Me At The Crossroads has placed prominently on Both the Billboard Jazz Album and Traditional Jazz Album charts!  I can't thank you enough for your support!
We premiered some of the new songs from at the Atlanta Jazz Festival and the High Museum of Art last month, but this is the first presentation of the full album release.  I'm Super excited to present this concert in Atlanta before playing it anywhere else.  I'm also excited to be doing the show at one of the Premier  'Listening rooms' in the city Red Light Cafe' in Midtown.   You'll really like this venue if you haven't been there before.  The food is great and the drinks are even better.

My band is really swingin' too with Craig "Shawboxx" Shaw on (bass), Chris Burroughs (drums), Mace Hibbard (sax), Lester Walker (trp), Melanie Jackson (vox) and Tyrone Jackson (keys).  This will be a Great evening and one you won't soon forget.

Ticket price includes both the show AND an autographed copy of the physical CD "Meet Me At The Crossroads" to enjoy yourself or "Gift it" to a friend!
Premiering "Still Swingin' " @ Atlanta Jazz Festival May 28
This Music will definitely get into your bones and make you move like you haven't moved in years!…. It's contagious, so be sure to bring your dancing shoes 🙂
---
Jazz Record Collectors' Bash
For buyers and vendors of 78s, LPs, CDs & memorabilia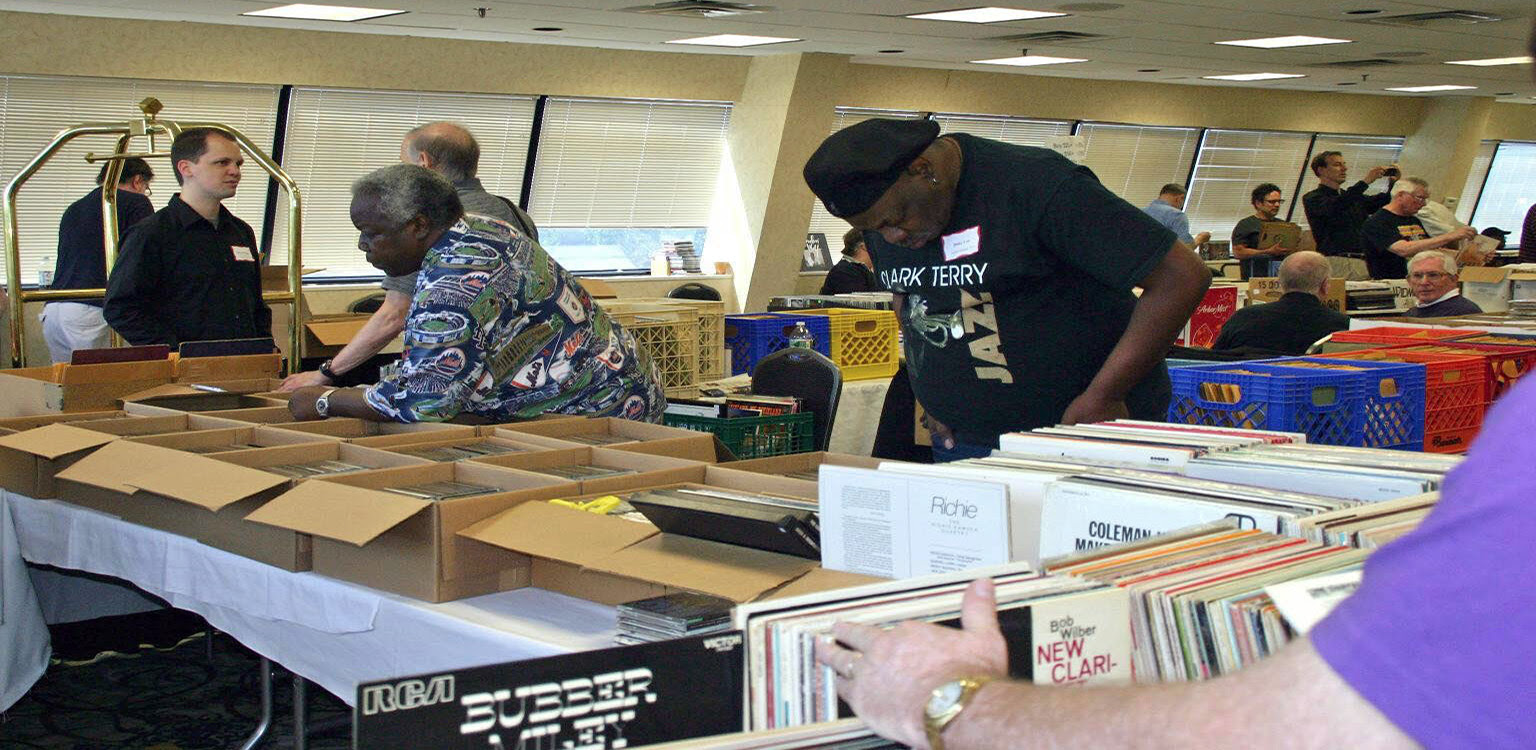 43rd Annual Jazz Record
Collectors' Bash
June 23-24, 2017
78s, LPs, CDs & Memorabilia
NEW VENUE
Hilton Garden Inn
Edison / Raritan Center
50 Raritan Center Parkway
Edison, New Jersey 08837
Schedule & Events
Rare vintage videos each day:
Admission free with Bash admission or $5 for each film show only.
---
Friday
8:00pm: Rare film and TV clips by jazz collector and film historian David Weiner.
Jazz collector and film historian David Weiner will present two hours of rare film and TV clips, showcasing jazz and pop artists from the 1920s to the present. Among the featured performers in this all-new show will be soloists Louis Armstrong, Papa Celestin, Pete Fountain, Melba Liston, Gene Krupa, Buddy Rich & more; the bands of Paul Whiteman, Hudson/DeLange, Gus Arnheim, Ted Weems, Jan Savitt, the Dorsey Brothers, Tony Pastor; and vocalists Ethel Waters, Ruth Etting, Dick Powell, Sammy Davis Jr., Bing Crosby, the Mills Brothers, James Melton, Rosemary Clooney, Mahalia Jackson & Louise Beavers. Plus vintage jazzy cartoons and batch of current bands superbly recreating the sounds of Fletcher Henderson, Ben Pollack, the Coon-Sanders Nighthawks, Artie Shaw, Spike Hughes and the Boswell Sisters!
---
Saturday
4:00 to 6:00pm: Will Friedwald Clip Joint
Will Friedwald's CLIP JOINT presents COLLECTOR'S BASH 2017: CENTENNIALS and 90TH BIRTHDAYS!
2017 is a banner year for one-hundredth birthdays of jazz and other musical greats! Come join us at WILL FRIEDWALD'S CLIP JOINT (at the 2017 Bash) as we honor the centennials of such iconic performers as: Dean Martin, Buddy Rich, Ella Fitzgerald, Lena Horne, Helen Forrest, Celeste Holm, Betty Comden, Dave Lambert, Thelonious Monk, Dizzy Gillespie, Jo Stafford, Desi Arnaz, and Hans Conreid.
Plus a very special shout out to three living legends of song who have just turned 100! Vera Lynn, Bea Wain, and Louise Tobin.
Lastly, an even more special salute to three more great American artists who are all still going strong even as they celebrate their 90th birthdays (between 2016 and 2018): Tony Bennett, Harry Belafonte, and Marilyn Maye!
Rare footage will be shown for each – stuff, that, as in all CLIP JOINT shows, can NOT be seen on home video or youTube! Presented by Will Friedwald with the invaluable assistance of Stephen Kramer.
Will Friedwald writes about music and popular culture for THE WALL STREET JOURNAL & VANITY FAIR (and reviews current shows for THE OBSERVER and Citiview). He also is the author of eight books including the award-winning A BIOGRAPHICAL GUIDE TO THE GREAT JAZZ AND POP SINGERS, SINATRA: THE SONG IS YOU, STARDUST MELODIES, TONY BENNETT: THE GOOD LIFE, LOONEY TUNES & MERRIE MELODIES, and JAZZ SINGING. He has written over 600 liner notes for compact discs, received ten Grammy nominations, and appears frequently on television and other documentaries. He is also a consultant and curator for Apple Music.
New Books:
THE GREAT JAZZ AND POP VOCAL ALBUMS (Pantheon Books / Random House, October 2017)
SINATRA: THE SONG IS YOU – NEW REVISED EDITION (Chicago Review Press, May 2018)
---
Saturday
8:00pm: Ron Hutchinson of the Vitaphone Project
Ron Hutchinson, co-founder of The Vitaphone Project, will be screening over a dozen rare early sound music and vaudeville shorts this year, including many only recently restored in the Project's partnership with Warner Bros, UCLA and The Library of Congress. Included are 1928-29 shorts by Molly Picon, vaudevillians Zelda Santley, Gil Wells, singing quartet The Croonaders, corpulent vaudevillians The Big Paraders, comedy duo Barry and Whitledge, and the only surviving reel of Willie & Eugene Howard's The Music Makers set in a Victor demonstration room! Also to be shown are shorts with Paul Whiteman's Ramona and The Three X Sisters. Ron will also report on the latest film discoveries and restorations.

General admission: $20.00 covers buyer's admission for two days (Friday & Saturday).
After 5:00 p.m. Friday (including Saturday re-entry) and all day Saturday admission is $10.00.
Early buyers will be admitted Thursday evening after 7:30pm for $40.00.
Doors open

8:00am

on Friday

&

Saturday
Directions
By car:
IMPORTANT: Although the hotel address is on Raritan Center Parkway, it is safer to enter the hotel grounds from King Georges Post Road. For those approaching the hotel via Raritan Center Parkway, online mapping websites and GPS devices will instruct you to make a U-turn. Ignore those instructions and follow those below.
Via I-95 (NJ Turnpike) to exit 10. Keep right, follow signs for and merge into County Road 514 – Woodbridge Ave. Keep right and in less than ¼ mile take ramp to Raritan Center. Continue on Raritan Center Parkway. At the first traffic light turn left onto King Georges Post Road. Make first left to hotel.
Via Garden State Parkway south: Take exit 129. Keep right at fork and follow signs for County Road 501. Take CR 501 about 1.5 miles. Entrance to hotel is on right, just before Raritan Center Parkway.
Via Garden State Parkway north: Take exit 127 (Industrial Ave / Riverside Dr). Continue on Riverside Dr approximately 2 miles. Turn right on Clearview Rd and take it to end. Turn left on King Georges Post Rd. Hotel entrance is about ¾ mile on right, just before Raritan Center Parkway.
Via I-287 south: Continue to NJ-440 North and take exit for County Road 514 West – Woodbridge Ave. Keep right and in less than ¼ mile take ramp to Raritan Center. At the first traffic light turn left onto King Georges Post Road. Make first left to hotel.
From Outerbridge Crossing:
Take NJ 440 South to exit for Industrial Ave / Riverside Dr and then follow directions as Garden State Parkway north, above.
OR
Take NJ-440 South to I-95 exit toward County Road 514 (Woodbridge Ave) West. Merge into CR 514. Keep right and in less than ¼ mile take ramp to Raritan Center. Continue on Raritan Center Parkway. At the first traffic light turn left onto King Georges Post Road. Make first left to hotel.
By public transportation:
Convenient from Penn Station in New York City, Newark Penn Station, Newark Liberty International Airport and Trenton, NJ. Take NJ Transit to Metuchen station on Northeast Corridor line. From Philadelphia 30th Street Station, take SEPTA to Trenton, NJ and transfer to NJ Transit NEC.
From Metuchen Station:
[or any point within a 3 mile (5km) radius of the hotel] A free shuttle is available to hotel guests and attendees of the Bash. Call the hotel ahead of time for shuttle pickup. From NYC, Metuchen is one stop past Metropark.
Hotel Reservations
It is now past the deadline to make room reservations at the special event rate of $119 + tax. The regular rate is $209, however, there are discount rates for AAA, AARP, seniors, etc. Check: Hilton website
Vendors / Dealers
Vendor space: All tables are 6ft x 3ft. Cost in advance is $85.00 per table for 2 days, $55 for Friday only or $35 for Saturday only. A 50% deposit is required. On or after June 22nd, cost will be $90.00 per table (for 2 days) on a space available basis.
Dealer Setup: Dealers may set up on Thursday night after 7:30 pm. The room will not be available prior to that hour.
Payment Methods: Payment in advance by check or money order. Cash and checks will be accepted at the door.
For more information or to be added to
Jazz Record Collectors' Bash
mailing list, contact:Art Zimmerman / P.O. Box 158, Jericho, NY 11753-0158
Media Contact: Jim Eigo / Jazz Promo Services
272 State Route 94 South #1, Warwick, NY 10990-3363
——————————————————————————————————————————————————————————
MoonJune New Release: DUSAN JEVTOVIC, No Answer. Progressive Jazz for the XXI Century. Feat. Asaf Sirkis & Vasil Hadzimanov.
MoonJune Records' new release:

DUSAN JEVTOVIC

No Answer

DUSAN JEVTOVIC guitar

VASIL HADZIMANOV acoustic piano, Fender Rhodes, Mini Moog bass

ASAF SIRKIS drums
Dear Friends in Music

MoonJune Records

is proud to announce the new release of one of the most extraordinary musicians on the MoonJune label's roster, Serbian born and Barcelona Spain based guitarist extraordinaire

Dusan Jevtovic.

Already on his 5 participation  on extended MoonJune's family of similarly minded musos,

No Answer

 is Dusan's third solo album and the second solo album on the label, and his next studio work was already recorded last month again at the magic La Casa Murada in Spain, with

Gary Husband

,

Markus Reuter

and

Bernat Hernandez

, will be released in the first trimester of 2018.
The inspired pairing of guitarist Dusan Jevtovic and pianist Vasil Hadzimanov, mobilized by the convincing playing of Asaf Sirkis on drum kit, has resulted in a sound that cross-pollinates the most forward thinking aspects of progressive music with the excitement of post-jazz. Think ECM record label vibe filtered through Radiohead played at an intimate after-hours jazz venue and you'll catch the vibe. Choosing to work without a bass player opens new dynamic possibilities and allows the guitar and keyboard voicing to dance and weave in a textural ballet. Vasil's beautiful arpeggiated piano serves as delicate counterpoint to Dusan's raw textured playing. Asaf alternates between the delicacy of Jon Christensen and the driving power of vintage Billy Cobham. Mini Moog bass brings a powerful bottom end for Jevtovic' soaring acrobatics and reinforces Sirkis' driving grooves. As with the very best instrumental music, there is a lot of careful listening, creative comping, and building off the other players' energy, resulting in a music that is at once confident, inspired and original. Dusan Jevtovic' second international release (his third) on the New York progressive jazz label MoonJune might be his groundbreaking work which will intrigue fans of guitarists such as John Abercrombie, John Frusciante, Terje Rypdal, David Torn, Nels Cline, and Jimi Hendrix.
The inspired pairing of guitarist Dusan Jevtovic and pianist Vasil Hadzimanov, mobilized by the convincing playing of Asaf Sirkis on drum kit, has resulted in a sound that cross-pollinates the most forward thinking aspects of progressive music with the excitement of post-jazz. Think ECM record label vibe filtered through Radiohead played at an intimate after-hours jazz venue and you'll catch the vibe. Choosing to work without a bass player opens new dynamic possibilities and allows the guitar and keyboard voicing to dance and weave in a textural ballet. Vasil's beautiful arpeggiated piano serves as delicate counterpoint to Dusan's raw textured playing. Asaf alternates between the delicacy of Jon Christensen and the driving power of vintage Billy Cobham. Mini Moog bass brings a powerful bottom end for Jevtovic' soaring acrobatics and reinforces Sirkis' driving grooves. As with the very best instrumental music, there is a lot of careful listening, creative comping, and building off the other players' energy, resulting in a music that is at once confident, inspired and original. Dusan Jevtovic' second international release (his third) on the New York progressive jazz label MoonJune might be his groundbreaking work which will intrigue fans of guitarists such as John Abercrombie, John Frusciante, Terje Rypdal, David Torn, Nels Cline, and Jimi Hendrix.

Dusan Jevtovic is Serbian guitarist based in Barcelona, Spain since 2003, and has released two solo albums: On The Edge" (2009, L'Indi, Spain) and Am I Walking Wrong? (MoonJune, 2013), and has recorded and toured with a vast arrays of International artists such as Xavi Reija, Tony Levin, Gary Husband, Asaf Sirkis, Vasil Hadzimanov, Marko Djordjevic, Xavi Reija, Bernat Hernandez, Markus Reuter, Rafa Pons, Rim Banna.

Vasil Hadzimanov is Serbian pianist/keyboardist based in Belgrade, and son of two iconic pop singers from 60's and 70's, who are still active: Macedonian legend Zafir Hadzimanov, and Senka Velentalic. Alumni of Berklee College of Music, Vasil has recorded and performed with Theodossi Spassov, Marko Djordjevic Dusan Jevtovic, Toni Kitanovski, David Binney, Antonio Sanchez, Matt Garrison, Vlatko Stefanovski, Nigel Kennedy, Vlatko Stefanovski, David Gilmore (jazz guitarist).

Asaf Sirkis is one of the busiest European drummers, performing over 200 shows per year. Based in London, born in Israel, he recorded and performed with Tim Garland, Jacob Collier, Larry Coryell, Gwilym Simcock, John Abercrombie, Jeff Berlin, Kenny Wheeler, Gary Husband, Gilad Atzmon, Andy Sheppard, Bob Sheppard, Mark Egan, John Etheridge, Mark Wingfield, Nicolas Meier, Dwiki Dharmawan, Dewa Budjana, Kamal Musallam, David Binney, Billy Sherwood, Carles Benavent, Nguyên Lê, Jimmy Haslip, Beledo, Mauro Pagani, Soft Machine Legacy, and many more.
DUSAN JEVTOVIC

Am I Walking Wrong?

DUSAN JEVTOVIC

On The Edge
MoonJune Music Recommends Series:
ASAF SIRKIS " Full Moon" 
18 TUNES OF PROGRESSIVE JAZZ & BEYOND
featuring One Of Today's Most Versatile And talented Drummers 
FREE DOWNLOAD 

"Listening to Asaf Sirkis" at work, two things are immediately obvious: passion and commitment. Blessed with technical skills that are disarmingly under-played, his middle-Eastern sensibility balances the potentially volcanic with the meditative and reflective. A master of creative surprise, it's on the edge of your seat listening when Asaf's in town." – Dr. Bill Bruford
MoonJune Records' recent release:

MACHINE MASS, Plays Hendrix

"Tremendous breakthrough psychedelic jazz record that demands serious international attention. Machine Mass Plays Hendrix is a major triumph, it's a Masterpiece." – Jerry Gordon, WPRB Radio, Princeton University
---

TICKETS & INFOWATCH: Audrey Silver – "Getting to Know You"
Lyrics by Oscar Hammerstein
Music by Richard Rodgers
Quotes on Audrey's new CD, Very Early
"….Silver engrosses with her tales….[a] talent worthy of being picked up by a major label."
Robert Rusch, Cadence Jazz Magazine
"Very Early…is a pure delight….crystal clear vocals, an excellent song selection and fantastic musicianship makes this an outstanding recording."
Glenn Daniels, The Jazz Page

Elaine and Band at the Sebastopol Center for the Arts!!  JULY 22! Get your tickets now!
Elaine Lucia & Friends
Saturday July 22

•

7:30pm


$15/$10 students • BUY TICKETS
"…The naked, yearning sincerity of her vocals seem to come from some rediscovered inner child."  
Elaine and her band perform original songs that blend the beautiful bossa nova feel of Brazilian jazz classics and the finger-picking guitar style of Americana songs. Elaine's beautiful, haunting melodies and visual lyrics often come to her in dreams; they're songs of love, hope, nostalgia and longing that "remind You of the Love and Light you really are."
Featuring:
John R. Burr, piano
Tom Martin, bass
Alan Hall, drums
Randy Vincent, guitar
Elaine performing LIVE on KRCB
Music Mornings with Brian Griffiths
Thursday, July 20

•

10 am
Listen LIVE as KCRB's popular morning DJ Brian Griffiths welcomes Elaine in-studio for a chat!
Elaine will play guitar and sing a song or two from her upcoming show and talk about Life and Music with Brian!
Elaine Launching an IndieGoGo Campaign!
Coming to a Social Media Platform Near You
Friday July 7
SIGN UP FOR ADVANCE NOTICE OF LAUNCH (you'll be the first to learn about free song downloads, original illustrations and other beautiful gifts as we launch the campaign…)
Friends, the songs that I "write" actually come to me in dreams…literally. It has happened many times during my life that I'll be completely asleep, but 'lucid' within a dream; that is: music, a melody, or a complete lyric with melody will be 'playing' in the dream, or be an integral part of the dream scene, while another part of my brain is observing: "That's beautiful! I need to remember that!" Sometimes I forget the dream, but other times I'll remember, grab my iPhone and sing what I just dreamt into the recorder.
To me, these dreams feel like Gifts from the Universe; they have Universal messages or an underlying feeling of Love, Peace, Forgiveness. It's hard to explain! I don't like to use the word "channeling" but it does feel that the Songs already exist in the Universe, and I just 'tune in' sort of like a radio channel…hear the song, and then write it down. I do edit the songs of course, edit and change lyrics or the form, create new verses, add a bridge, a different chorus, etc. But the main point is that I have never really considered myself a Writer of Songs…the Songs are beautiful little Gifts I get to experience!
Because they ARE Gifts, these songs are meant to be SHARED with YOU. I want you to experience what I call the "magical, musical moments" the songs bring; they are a little escape from the current sense of chaos that seems to pervade our society these days. More than ever, we NEED calm, presence, a few minutes to gather ourselves and then extend that peaceful awareness to our neighbors and family and friends…we're all in this together!
Anyway, I have all the songs, arranged by the marvelous Brazilian pianist/composer Jasnam Daya Singh (who will also play on the CD), I have the support and talents of the all wonderful musicians I've played with for decades now, we have the renowned Prairie Sun Studios lined up to record the record…the only thing we lack is the funds to pay the studio costs, the musicians, the production, distribution, etc..
If you'd like to join me and the band in this project, the upcoming CD, "Twist Run Road," and help us share these songs with all of you, please be among the first to SIGN UP FOR ADVANCE NOTICE... we'd love to include you as we work to put more beautiful Music out into the world!  
As a longtime fan of Elaine's, I'd love to see her get the opportunity to record these tunes with a band. I encourage fellow fans and lovers of good music to donate to her crowdfunding campaign so that "Twist Run Road" can become a reality – and Elaine can continue her artistic journey.
Copyright © 2017 Elaine Lucia Sings. Writes Songs. Plays Guitar., All rights reserved.
This email list was started in the mid-90's, one address at a time. I thank you for supporting my live shows, recordings and projects….without You, there is no Music!Our mailing address is:
---
© Jimmy Katz
Internationally acclaimed saxophonist/composer Miguel Zenón tours to Europe and China July 1 – 15, 2017
Zenón's longstanding quartet with Luis Perdomo, Hans Glawischnig, Henry Cole are featured on tour and on recent recording Típico
4-stars. "Zenón's appreciation for intricacy always creates sparks, but it's his buoyancy that keeps things intriguing. That balance is everywhere on one of his most engaging adventures… insightful, passionate, and don't sound quite like anyone else in Latin, jazz, or their hyphenate." – Jim Macnie, DownBeat
"…this is exactly how a quartet should sound. It's inventive, exciting, powerful, intriguing and thoughtful in turns. The band seem to employ their own unique musical language, creating a distinctive feel and sound through the obvious kinship and music they are performing…this recording can be easily summed as this; thoroughly fluent, mouth-watering modern jazz." – Mike Gates, UK Vibe
4-stars. "Zenón himself has one of the most instantly distinctive sounds in jazz today, as has his band…An enthralling recording by a great group." – Tony Hall, Jazzwise Magazine
Acclaimed saxophonist/composer Miguel Zenón and his longstanding quartet embark on an international tour from July 1-15 with stops in France, Spain, Poland, Switzerland, and China. The band is the same lineup featured in Zenón's latest release Típico (February 2017 Miel Music): pianist Luis Perdomo, bassist Hans Glawischnig and drummer Henry Cole.
o Saturday, July 1, Jazz a Oloron, 10 Rue de Revol, Oloron-Sainte-Marie, France.
For information visit http://www.jazzoloron.com/miguel-zenon-4tet/
o Sunday, July 2, Bogui Jazz, Calle de Barquillo, 29, 28004 Madrid, Spain.
For information visit https://bogui.es/jazz/event/miguel-zenon-quartet-tipico-02-07-2017/
o Thursday & Friday, July 6-7, Le Duc des Lombards, 42 Rue des Lombards, Paris, France.
For information visit http://www.ducdeslombards.com/
o Saturday, July 8, La Cité du Vin, 134 Quai de Bacalan, Bordeaux, France.
For information visit http://www.laciteduvin.com
o Sunday, July 9, Summer Jazz Days, Warsaw, Poland.
For information visit http://warsawsummerjazzdays.pl/artist/miguel-zenon-quartet/
o Monday, July 10, Musique en été, Geneva, Switzerland.
For information visit https://www.ville-ge.ch/culture/musiques/
o Friday & Saturday, July 14-15, Blue Note, Beijing, China.
For information visit http://www.bluenotebeijing.com
A multiple Grammy® nominee and Guggenheim and MacArthur Fellow, Miguel Zenón is one of a select group of musicians who have masterfully balanced and blended the often-contradictory poles of innovation and tradition. Widely considered one of the most groundbreaking and influential saxophonists of his generation, Zenón has also developed a unique voice as a composer and as a conceptualist, concentrating his efforts on perfecting a fine mix between Latin American folkloric music and jazz. Born and raised in San Juan, Puerto Rico, Zenón has recorded and toured with a wide variety of musicians including Charlie Haden, Fred Hersch, Kenny Werner, Bobby Hutcherson and Steve Coleman and is a founding member of the SFJAZZ Collective.
Tipico is above all a celebration of Zenón's longstanding quartet. His past several releases have generally fleshed out that core unit with additional instrumentalists as Zenón has looked outward to explore various aspects of his Puerto Rican heritage. Tipico feels more intimate. Its focus stays closer to home, with nods to Zenón's own personal and professional life as it zeroes in on what makes his band unique.
"I was thinking about what this band and the guys in the band mean to me as I was writing the music," he explains. "I kept going back to this idea of us developing this common language that identifies us as a band."
That language has been developing for more than a decade. Pianist Luis Perdomo and bassist Hans Glawischnig have been with Zenón since the turn of the millennium; Henry Cole joined the band in 2005. Their language is thoroughly fluent modern jazz, with all the instrumental prowess and rhythmic and harmonic complexity that that implies. But the dialect they've created together through the years is distinctive.
Zenón                                                                                     
"'Típico' refers to something that's customary to a region or a group of people," Zenón says. "Or something that can be related to a specific group of people. And when I was writing the music, I was thinking about music that identified us and this band."
Each of the album's final three tracks, Zenón notes, was composed around a solo or signature rhythmic line that one of the band members had played before. "My approach was more systematic on those three compositions specifically. But the whole record essentially is about representing the sound of the band. The sound of our band."
The album opens with "Academia," a tune inspired by Zenón's teaching at New England Conservatory, where he serves as part of the jazz faculty. "One of the great things about teaching at NEC is that I get the opportunity to create a personalized curriculum for each of my private students, depending on their needs and on what I feel they should be working on. So I find myself having to come up with new exercises constantly, in order to keep our interactions interesting and challenging. This composition is built around various harmonic and rhythmic exercises that I developed with some of my more recent students at the school."
The second track, "Cantor," honors Zenón's friend and frequent collaborator Guillermo Klein. "Gullermo's music has a very personal voice, something very unique. With this piece I was trying to convey some of what I feel are his most interesting qualities as a composer, like the lyrical character of his melodies and the very nuanced harmonic movement of his pieces. He also has very particular way of organizing the 3/4 bar, which he breaks down into three bars of 7/8 and one bar of 3/8. The piece touches on this a bit towards the end, sort of as a way of tipping my hat to a great friend and musician."
The third and fourth tracks both stem from Zenón pondering what gives a particular song a folkloric feel. "Ciclo" emphasizes melody and rhythm, Zenón taking"a melody that is meant to sound very folkloric – a bit simpler harmonically and delineating a very specific beat" and building a complex extended cycle around it using smaller, interlocking rhythmic cells.
"Típico" approaches its folkloric aims harmonically. "There's a harmonic cadence that is very common in Latin American music, especially music in the Caribbean. Something that revolves around a minor key and then slides down, going 'Subdominant Minor – Tonic Minor – Dominant – Tonic Minor.' A very simple cadence, but one that is very unique and effective. It's always caught my ear because I'm always on the lookout for things that serve as sort of musical connecting threads, things that makes me feel that the music from all these different countries and cultural expressions is somehow connected and coming out of the same combination of elements. I built this specific composition around this cadence, and called it "Típico" in reference to this Pan-American idea."
"Sangre Di Me Sangre" is a tune the quartet has been playing for a while now, a balladic tribute to Zenón's 4-year-old daughter, Elena, written before her first birthday. "I was sitting in this park with her," he recalls. "She was playing around and I sat down and sketched out the song on my notepad." Zenón wrote the piece first with lyrics, then orchestrated it for the quartet, featuring Glawischnig's bass both on a sprightly introductory melody played in unison with Perdomo and on a solo meant to convey a singing quality.
Glawischnig is also featured on "Corteza," its melody derived from Zenón's transcription of his bass solo opening the track "Calle Calma" on the 2009 Zenónalbum Esta Plena. It, too, has a balladic feel, with lyrical solos from Zenón and Perdomo leading to a closing uptempo restatement of the theme.
The Perdomo feature "Entre Las Raíces" ("Amongst the Roots") is more fiery, emphasizing two key facets of the pianist's musical personality. The intricate melody he and Zenón whip through together was transcribed from a Perdomo solo on "Street View: Biker," the opening track on Perdomo's album Awareness. But this arrangement opens with Perdomo playing wild and free, and Zenón's alto solo when it comes reveals a free side of his own, veering more toward Ornette Coleman or Albert Ayler.
"The piece is very free in terms of the way we deal with the improvised segments," says Zenón. "Luis always talks about listening to Bud Powell and Cecil Taylor at the same time when he was growing up in Caracas, and always having a foot in this freer, avant-gardish world of jazz. And when you hear him play on that track, it sounds that way. For that piece specifically, he really sounds like he's 100 percent in his element."
Cole's playing is suitably free on "Entre Las Raíces" as well, but his featured track, "Las Ramas" ("The Branches," Cole's own debut album having been titled "Roots Before Branches"), required more discipline. "I wrote the piece around this figure that he has been developing over the last few years and plays all the time," says Zenón. "The piece is very difficult to play – sort of like an etude for the drums, pretty much. And I know he worked very hard on it. Even though the original idea came from him, he worked very hard on making it precise and making it clean, and really sounded amazing on this track."
It's no accident that the final three songs are named for parts of a tree. "I was thinking of the band as a tree," Zenón acknowledges. "And thinking of myself as the watcher. I mean, I'm part of it also. But mostly I'm observing these amazing musicians night after night, and how together they kind of make up this livingorganism."
Zenón is onto something with that metaphor. The spotlight cast by Típico illuminates how alive his quartet's music has always been, while never ceasing to evolve and grow.
Our mailing address is:
Braithwaite & Katz
248 South Great Rd.
Lincoln, Ma 01773
————————————————————————————————————————————————————————————————————————————-
© Jimmy Katz
Cuban-born, Brooklyn-based pianist Aruán Ortiz explores the crossroads of Cuban tradition and Cubist abstraction on his breathtaking new album
Cub(an)ism, Ortiz' first solo release since his little-known 1996 debut, takes inspiration from Afro-Cuban rhythms, jazz experimentation, and modern art
"[On Santiarican Blues Suite], Ortiz's pen shines in a new light, the music lyrical, dramatic, creating suspense." — John Ephland, DownBeat Magazine
" Ortiz belongs in the ballpark of time-bending piano experimenters such as… the late Paul Bley" — John Fordham, The Guardian
Born and raised in Santiago de Cuba, pianist Aruán Ortiz has consistently followed his vision of ever expanding musical horizons. Beginning with an exploration of Cuba's musical heritage, Ortiz combines elements from a range of genres to form an unmistakable personal style with foundations in the polyrhythms of Afro-Cuban music. On his latest album, Cub(an)ism (out June 16 from Intakt Records), he brings that unique blend of modernism and tradition to the solo piano, offering an undiluted excursion into the crossroads of Cuban rhythms and Cubist abstraction.
Cub(an)ism arrives twenty years after Ortiz' last solo album, his very different debut release, Impresión Tropical. Recorded in Spain when he was still in his early 20s, Impresión Tropical reveals the blend of influences that would come to mark Ortiz's mature style in their nascent form, with Cuban rhythms formalized into contemporary classical structures and refracted through a modern jazz lens. His approach to that combination would become exponentially more complex in the coming decades, and Cub(an)ism finds them in full, expansive flower.
Ortiz's compositions for solo piano release traditional sounds and forms from their original contexts, channel them and feed on them as free information within his genre-boundary-busting musical world, which, like tradition itself, is by definition constantly in movement, never following a firm set of rules. On Cub(an)ism, Afro-Haitian Gagá rhythms (see "Louverture op1. (Château de Joux)") and the traditional genres of Afro-Cuban Rumba and Yambú form constantly permuting rhythmic frameworks for improvisation-heavy jazz modernism, leaving room for recollections of contemporary classical music, while specific toques of Tumba Francesa such as Yubá, approach the musical world of John Cage (see "Monochrome"). Ortiz' intellectually playful keyboard art makes its way through an expansive musical cosmos in which the mathematical rigor of architectural structure and emotional freedom are interlocked (see "Sacred Chronology," a piece based on the Fibonacci sequence).
Ortiz translates the current global catchphrase "everything connects" into a meaningful musical language. With a spiritual connection to his mentor Muhal Richard Abrams, Ortiz does not view music as one-dimensional; it must be placed in relationship to other art forms, particularly painting. The title Cub(an)ism represents a fundamental tribute to a key source of inspiration for Ortiz: the tradition-shattering art movement cubism, which like his music is essentially orientated on rhythm and dynamics.
Especially relevant in this context is the Cuban painter Wifredo Lam, whose masterpiece "The Jungle" is the inspiration for the signature track "Cuban Cubism." Like Lam's painting, Ortiz' Cuban cubism is based on an original, multi-layered game of perception, and key cubist devices can be recognized in his painterly music. A major theme is sliced into jigsaw pieces which are hidden within the overall sense, as in "Passages," in which phantom notes are emphasized that are not actually there. In the collage-like piecing-together of heterogeneous, geometric pieces, Ortiz' penchant for architectural sound structures and the juxtaposition of rhythms and patterns can be heard. There is also a cubist sense of multiple perspectives and simultaneity in the sense of multiple views of an object, or a musical structure, heard in tracks such as "Passages" and "Intervals," both based on a similar conceptual idea of melodic or rhythmic permutation from a different perspective each time.
Cub(an)ism is the result of an in-depth conversation with a range of musical idioms and styles, and various experiences from the phases of Ortiz' life, in Cuba, Spain, France and the USA which have formed his eclectic concept of music. He began his musical career with the violin, switching to the viola at 10. His devotion for this instrument allowed him to win countless prizes and play several viola concertos with an orchestra when he was a teenager. The choice of piano only came at age nineteen, in 1992. Although Ortiz had been familiar with the instrument for years, in the early 1980s piano lessons were an obligatory part of a musical education in Cuba. When he finished his studies in classical music, he left the island for Barcelona where he transitioned from being an autodidactic jazz aficionado to the pursuit of a formal jazz degree.
His teachers included Horacio Fumero, who educated him on the historical evolution of jazz piano playing. Following the period in Spain when he recorded Impresión Tropical, he moved to Boston in 2002 to study at Berklee College of Music with teachers including Joanne Brackeen and Danilo Pérez. There he encountered the free jazz movement, which was to have a lasting influence. In 2008 Ortiz relocated to Brooklyn, the epicenter of innovative musical personalities, where he is based today.
In recent years, Ortiz has written music for jazz ensembles, orchestras, dance companies, chamber groups, and feature films. In 2012, he composed and conducted "Santiarican Blues Suite," a five-part score that references a wide timeline of Cuban, Afro-Haitian, and contemporary classical vocabulary that received 4.5 stars from DownBeat Magazine. His most recent release, the acclaimed Hidden Voices, features an adventurous trio with bassist Eric Revis and drummer Gerald Cleaver, conjuring boundary-stretching music where Ortiz' Afro-Cuban and jazz roots are implied, but not explicitly stated. Over the years he has received numerous accolades, including the Doris Duke Impact Award in 2014. He has also recorded collaboratively with bassist Michael Janisch and pianist/electtonic musician Bob Gluck, and played, toured, or recorded with Esperanza Spalding, Terri Lyne Carrington, Wadada Leo Smith, Don Byron, Greg Osby, Wallace Roney, Nicole Mitchell, Steve Turre, Cameron Brown, and Nasheet Waits, to name a few.
Our mailing address is:
Braithwaite & Katz
248 South Great Rd.
Lincoln, Ma 01773
---
4-Star Downbeat Review, Jazz Times Feature, Hollywood Bowl, Harry, and More…
School's Out for Summer!
As May comes to a close, I wrap up a very busy Spring season.
I am extremely proud of my new album, "Chasing the Unicorn", and the success and attention it's getting! I had a lovey interview with esteemed Jazz Writer Ted Panken in March. The article is now published in this month's issue of Jazz Times.
Also, check out the 4-Star Review in the July issue of Downbeat Magazine!
You can hear tracks NOW from "Chasing the Unicorn" on your favorite radio station. (Please call up and request your favorite tune be played!)
I have done several interviews for local stations, including Jazz Now with Ed Smith on WOWD 94.3 (https://takomaradio.org) and Jazz Spectrum 91 with Fritz Byers on WGTE (http://www.wgte.org/jazz).
You can hear Fritz's full interview on the website now!
I will be featured on Paul Pearce's Cool Jazz Set this Sunday June 4th 3-5pm on WDCE University of Richmond (http://www.wgte.org/jazz).
Also this month, selected tunes from my last performance at Smalls Jazz Club will be broadcast as a "live set" on Linus Wyrsch's BreakThru Radio (BTR Today) Channel.
On May 15, I made my first TV appearance on Harry Connick Jr.'s show "HARRY"!! You can watch the segment here (or below).
You can order autographed copies NOW of "Chasing the Unicorn" CDs through my website, with free shipping!
You can also order my two prior albums, Roxy Coss T-shirts and tank tops all available through the Store link!
Thank you for your continued support!
– Roxy
Check me out on "Harry" with Harry Connick, Jr.!
On May 15, I was selected for appear on TV with the incredible musician and host Harry Connick, Jr. in a segment called "Mystery Musician", where he had to try to guess the professional musician!
Chasing the Unicorn – Big Band Style!
On May 5-6th, I had the pleasure of adjudicating for some outstanding middle- and high-school jazz bands at the 35th Annual Bellevue High Jazz Festival. The weekend culminated in a performance of "Chasing the Unicorn", a premiere of an arrangement by director Edd George. Here's me with the students dressed in Cinco de Mayo Garb.
Listen below!
Seattle CD Release
On May 3rd, I had a fantastic time playing my music for a Seattle CD Release show at The Royal Room, a fun jazz venue in my hometown neighborhood of Columbia City. Joining me were some fantastic musicians including Randy Halberstadt, Michael Glynn, and Matt Jorgensen. Thanks to a wonderful crowd, Seattle!
DIVA at Hollywood Bowl
I'm excited to join Sherrie Maricle and the DIVA Jazz Orchestra for the Playboy Jazz Festival at the Hollywood Bowl on June 11th!!!
(Sax section pictured in photo from L to R:
Janelle Reichman, Scheila Gonzalez, Alexa Tarantino, Roxy Coss, and Leigh Pilzer)
In Other News:
News, Reviews, Radio, and More
DOWNBEAT REVIEW

****

"Chasing the Unicorn" gets a 4-Star Review from Downbeat Magazine!

Written by Jon Ross
JAZZ TIMES FEATURE:

Jazz Times features Roxy Coss:

An in-depth interview and article about the new album, "Chasing the Unicorn", a review of the CD Release Show live at Smalls, a discussion of influences, being a woman in jazz, and more!

Written by Ted Panken
FULL LENGTH RADIO INTERVIEW
Fritz Byers from Jazz Spectrum 91 interviews Roxy Coss.
Hear the entire interview by clicking on the link below.
Chasing the Unicorn

Posi-Tone Records

(2017)

Restless Idealism

Origin Records

(2016)
Roxy Coss

Self Released

(2010)

Download Digital Copies

of Albums HERE!
————————————————————————————————————————————————————————————————-
Sam Records/Saga celebrates Monk's centennial with the release of Thelonious Monk: Les Liaisons Dangereuses 1960 – out today (June 16, 2017) in CD/digital format.
This historic music is now available for the first time outside the context of the film in this collection. The recording contains all the music utilized in the film, as well as some tracks that were not heard on screen. The recording features Monk's 1959 all-star working band of Charlie Rouse, Sam Jones and Art Taylor, plus special guest French saxophonist Barney Wilen.
The project includes a 50-page booklet with original artwork by Jerome Witz, essays by acclaimed jazz writers Robin D.G. Kelley, Brian Priestley and Alain Tercinet, as well as a complete discography compiled by Daniel Richard, plus never-before-published color and black-and-white photographs and memorabilia from the recording session.
The project was released on LP for Record Store Day in April and it's already earning high praise:
"…there's a tender intimacy to these solo and quartet recordings, which were made in the company of his wife and close friends." – Giovanni Russonello, The New York Times
"…a fresh discovery…Monk sounds lively and at ease: note the peekaboo feints he plays behind both saxophonists, and the sly rhythmic displacement he slips into his own solo." – Nate Chinen, WBGO
"…they reveal Monk during a dynamic year, in the midst of turmoil, seeming relaxed, playful and at the top of his game." – Larry Blumenfeld, Wall Street Journal
"This is no mere cash grab or vault-scraping; it's an absolutely essential find. Don't miss it." – Phil Freeman, StereoGum
"This new set is among my favorite historical releases of the year and offers material that is sure to delight Monk fans. It also shows off a more chilled side of Monk that will be less familiar to many listeners." – Marc Myers, JazzWax
"There has recently been a spate of archival releases, all important and opportune, but Thelonious Monk – Les Liaisons Dangereuses 1960 is easily the greatest to date." – C. Michael Bailey, All About Jazz
"…this compelling document of a crucial period in the pianist's notoriously under-recorded career can be considered an early birthday present to his fans." – David Kastin, JazzTimes
"Everyone plays as if his hair is on fire. Monk comps in jolts of electricity. His solos start in left field, and it's a rush when he clangs his way back to the melody." – Thomas Conrad, Stereophile
"Most intriguing is the inclusion of French saxophonist Barney Wilen, making this one of only two Monk records to feature dual tenors on the front line." – John Frederick Moore, Jazziz
Producer Zev Feldman writes:
"In December of 2014 I was visiting Paris and received a very charming introductory email out of the blue from the head of Sam Records, Mr. Fred Thomas explaining that he and his friend, Mr. Francois Le Xuan of Saga Jazz (producer of the acclaimed 'Jazz In Paris' series) had located master tapes of a previously unissued studio session of Thelonious Monk made in 1959 by a French producer (the one and only Marcel Romano: Miles Davis' "Ascenseur pour l'échafaud.") I was obviously extremely intrigued, and I believe my eyeballs literally left my face upon reading the news. Are you kidding me?! A STUDIO album?!! This was an extraordinary find and I wanted to know more.
"We would met up several days later at le Café de l'Olympia over coffee where we got to know each other and discussed this extraordinary find. Fred and Francois were looking for a partner and needed someone who knew the Monk family and was a fellow kindred spirit who shared a passion to present this find in a presentation worthy of a giant. I was honored they were familiar with my work and thought I would be a good fit and collaborator. As we spoke at the cafe, it became clear, we were all three guys cut from the same cloth who loved jazz, an international language in itself.
"Over the next two years, we worked with the Thelonious Monk estate and set out to assemble the cast of voices/words (and photos) to bring together and tell the story of this amazing event in Thelonious Monk's recorded legacy. It just might be one of the greatest journeys and highlights of my life. I'd like to thank the Thelonious Monk Estate for making this project possible, especially T.S. Monk and Gale Monk. I'd also like to thank the rest of the Monk team including Thelonious Monk's grandchildren, Sierre Monk & Thelonious Monk IV, plus Team Monk's Denise Pruitt-Grant, & Julion St. Hill. Finally, I'd like to thank my co-producers Fred Thomas & Francois Le Xuan for inviting me on this journey which I will never forget. And thanks to all of you for supporting this music."
All the best,
Ann
(781) 259-9600
Our mailing address is:
Braithwaite & Katz
248 South Great Rd.
Lincoln, Ma 01773
——————————————————————————————————————————
Acclaimed trumpeter Natsuki Tamura and Gato Libre blend simple melody, sensitive group improvisation and understated melancholy on new recording Neko
New trio version of band with Tamura, Satoko Fujii on accordion
and Yasuko Kaneko on trombone
"[Fujii] switches to accordion in this context, giving the music a strong European flair–whether evoking a café on the Left Bank of Paris or a funeral service somewhere in the former Yugoslavia–but ultimately the tone is set by the alert contrapuntal improvising of Tamura and trombonist Yasuko Kaneko." – Peter Margasak, DownBeat reviewing Gato Libre's 2014 recording DuDu
"4 stars…DuDu follows the winning formula of its predecessors but, as with the other discs, eschews the formulaic. The result is another sublimely satisfying, elegant record that brims with raw excitement and a reflective nostalgia." – Hrayr Attarian, All About Jazz reviewing Gato Libre's 2014 recording DuDu
On their seventh album, Neko (available June 16, 2017 on Libra Records), trumpeter-composer Natsuki Tamura's Gato Libre triumphs over adversity to produce what is perhaps their most radical and powerful album yet. With the recent death of their guitarist Kazuhiko Tsumura, Gato Libre carries on as a trio featuring Satoko Fujii on accordion and Yasuko Kaneko on trombone. Paring away the references to ethnic folk melodies and dance rhythms heard on previous albums, Gato Libre's latest incarnation transcends genre boundaries and soars into a realm of austere, beautiful, and majestic sadness that hardly any music—regardless of genre—ever touches.
Gato Libre began life in 2003 as a quartet featuring Tamura, Fujii (on accordion rather than her primary instrument, the piano), guitarist Kazuhiko Tsumura, and bassist Norikatsu Koreyasu. The original quartet released five albums between 2005 and 2011, when bassist Koreyasu suddenly and unexpectedly died. After a brief search for another musician who could be true to the group's concept while bringing an original voice to the band, Tamura invited trombonist Yasuko Kaneko to join the group as its fourth member. They released their only album, DuDu, in 2014. Hrayr Atarian praised it in All About Jazz as a "sublimely satisfying, elegant record that brims with raw excitement and a reflective nostalgia." In 2015, tragedy struck the band again with the death of guitarist Tsumura, just days before a concert at Tokyo's famous jazz club, Pit Inn. Tamura was devastated to have lost two of his closest collaborators in such a short time and wasn't at all sure that he wanted the band to continue. "It was difficult to continue Gato Libre because Kazuhiko and Norikatsu were so important to the band's original sound. They were also good friends," Tamura says. "But Satoko pushed me strongly to keep the band going, so I tried it just once again. As a result, it was better than I expected. I think I will continue this band."
And so Gato Libre once again rises from the ashes of sorrow for their seventh album, which will also be available in a limited edition LP, as well as CD. Haunted by the spirits of its members who have passed, the recording signals a new, adventurous direction for the group. Shedding stylistic and ethnic-music references—such as the tango or Eastern European or Japanese folk musics of previous releases—Gato Libre nevertheless retains folk music's elemental power to convey feeling simply and directly while using modern extended techniques, collective improvisation, and jazz soloing. "Tama" showcases the careful blending together of voices in perfect balance. Instruments come in and out of the ensemble to play the wistful melody or solo over a soft drone played by one or more of the other band members. When they play a melody together, as they do on "Momo" and "Yuzo," there's a soaring, mystical quality to the music. Tamura has never sounded so vulnerable and tender as he does during his solo on "Momo." And he plays with impish humor on "Hime," making muttering duck sounds against Fujii's solemn, church-organ chords, in a performance that encompasses both absurdity and sadness.
Japanese trumpeter and composer Natsuki Tamura is internationally recognized for his unique musical vocabulary blending extended techniques with jazz lyricism. This unpredictable virtuoso "has some of the stark, melancholy lyricism of Miles, the bristling rage of late '60s Freddie Hubbard and a dollop of the extended techniques of Wadada Leo Smith and Lester Bowie," observes Mark Keresman of JazzReview.com. Throughout his career, Tamura has led bands with radically different approaches. On one hand, there are avant rock jazz fusion bands like his quartet, whose album Hada Hada Peter Marsh of the BBC described this way: "Imagine Don Cherry woke up one morning, found he'd joined an avant goth-rock band and was booked to score an Italian horror movie." In contrast, Tamura has focused on the intersection of folk music and sound abstraction with Gato Libre since 2003. The band's poetic, quietly surreal performances have been praised for their "surprisingly soft and lyrical beauty that at times borders on flat-out impressionism," by Rick Anderson in CD Hotlist. In addition, Tamura has recorded five CDs in his ongoing duo with pianist (and wife) Satoko Fujii. Tamura also collaborates on many of Fujii's projects, from quartets and trios to big bands. As an unaccompanied soloist, he's released three CDs, including Dragon Nat (2014). He and Fujii are also members of Kaze, a collaborative quartet with French musicians, trumpeter Christian Pruvost and drummer Peter Orins. "As unconventional as he may be," notes Marc Chenard in Coda magazine, "Natsuki Tamura is unquestionably one of the most adventurous trumpet players on the scene today."
In keeping Gato Libre alive, Tamura has refined his vision of the band and given it new depth and power.
Our mailing address is:
Braithwaite & Katz
248 South Great Rd.
Lincoln, Ma 01773
—————————————————————————————————————————
Contact: Rick Scott 310.306.0375
greatscottproductions@earthlink.net
Description: Description: C:\Users\Dell User\Documents\Frank Piombo\Frank Piombo Keep It Movin'CD Cover Art.jpg
Award-winning jazz guitarist Frank Piombo follows his dream to "Keep It Movin'"
Passion and optimism permeate the songs he wrote for his fourth album, coming August 4.
VERONA (15 June 2017): It's been a steady upward trajectory for jazz guitarist Frank Piombo ever since he issued his debut album, "Smooth Reminiscence," independently in 2010. The New Jersey-based musician sold enough units to be ReverbNation's No. 1 jazz artist in the Garden State for three straight years while cultivating a growing fan base in the New York Metropolitan area via his live performances. This past April, he hit the red carpet in Hollywood and went home with three statues from the Indie Music Channel Awards for three tracks from his upcoming fourth album, "Keep It Movin'," providing the perfect launch pad for the new set. Piombo wrote six songs for the disc arriving August 4, and produced and arranged the record with Joe Arminio and Tom Jacobsen.
Perhaps it's inherent in the culture from which he was spawned, but the Rome, Italy-reared Piombo imbues a sense of quixotic romance and passion into his spirited melodies and sultry grooves on "Keep It Movin'." The title track, which won him the Best Male Jazz Artist title at the IMC Awards, is as optimistic and chirpy as they come. Illuminated by Michael Mahadeen's whimsical flute and sax flourishes, the record opens with the instrumental version garnering international airplay and closes with a vocal rendition featuring empowering lyrics sung by Arminio. The placid "Al Dente (Tino's Theme)" earned Piombo the Best Easy Listening Song award, a cut on which his cool electric jazz guitar humbly yields the fore to snappy flute, sax and keyboard solos. Piombo & Company ratchet up the tension on "Sunset Beach," a steamy nocturnal number. That theme continues on "Middle Of The Night," a track bolstered by Sam Hankins' heated trumpet explorations that scored the Best Easy Listening Artist victory from the IMC Awards. Nominated for Best Jazz Recording, saxophonist Tony Exum Jr. trades soulful jabs with Piombo on "Rush Hour Funk." Rich authentic Italian sensibilities mesh with improvisational jazz riffing and a robust R&B beat on the charming "Sogno D'Amore." Piombo's crisp guitar etchings thrive in the straight-ahead jazz setting of "Easin' Up."
"The music I wrote for 'Keep It Movin'" represents an appreciation for the journey of life – the distant past and present as well as everything in between and the unknown possibilities ahead. The powerful message is remain focused, do what makes your heart smile and inspire others to follow their dream," said the positive-minded Piombo, who was born in Tripoli, Libya.
Piombo hopes the pre-release accolades earned by his first album since 2013's "The Night Speaks" will help expose his music to a larger audience. To further his mission, he has a pair of New Jersey concert dates booked in August in support of the album release. Two days prior to "Keep It Movin''s" arrival, he will take the outdoor stage as part of the Essex County Summer Music Concert Series in Verona on August 2. A couple weeks after the album streets, Piombo will play Trumpets Jazz Club in nearby Montclair on August 19. An outdoor show in Viterbo, Italy is in the planning stages for October. For more information, please visit www.FrankPiombo.com.
"Keep It Movin'" contains the following songs:
"Keep It Movin'" featuring Michael Mahadeen
"Al Dente (Tino's Theme)" featuring Rod Williams and Michael Mahadeen
"Sunset Beach" featuring Rod Williams
"Middle Of The Night" featuring Sam Hankins
"Rush Hour Funk" featuring Tony Exum Jr.
"Sogno D'Amore" featuring Joe Arminio
"Easin' Up (Remix)"
"Keep It Movin' (Vocal)" featuring Joe Arminio
# # #
Please let me know if you want to be removed from our press release distribution list.
Peace, love, hope & joy,
Rick Scott
Great Scott P.R.oductions
Marina del Rey, CA
310.306.0375
www.greatscottpr.com
——————————————————————————————————————————————-
French Music Legends Magma Release Remastered "Wurdah Ïtah" Featuring Unreleased Material!
For Immediate Release
French Music Legends Magma Release Remastered "Wurdah Ïtah" Featuring Unreleased Material!
Featuring 25 minutes of previously unreleased material!
Paris, France – French music legends Magma have released a new remastered version of their critically acclaimed 1974 album"Wurdah Ïtah" on CD! The release includes for the first time, "Wurdah Ïtah Prima Materia," the Original Demo used for the soundtrack to the film "Tristan & Iseult."
"Winter 1971. Between two series of concerts, we are pacing in circles like caged animals. Georgio Gomelsky senses the tension in the air and decides to book the little Chappell studio for us for a few days in order to release our pent-up energy. On 3 January 1972, Klaus Blasquiz, Jean-Pierre Lembert, René 'Stundëhr' Garber and I enter the studio. Despite the many imperfections of this recording, it remains an essential document to understand the origin of 'Wurdah Ïtah' and to feel our frenzy at the time." – Christian Vander 1974 
"Wurdah Ïtah" was recorded in April 1974, just one month before the sessions which produced "Kohntarkosz." It forms the second movement of "Theusz Hamtaahk," an epic work in three movements of which "Mekanik Destruktiw Kommandoh," recorded a year earlier by Magma, forms the final part. Performed by the core players in Magma at that time – Christian Vander (piano, drums, vocals), Jannick Top (bass), Klaus Blasquiz (vocals, percussion) and Stella Vander (vocals) – "Wurdah Ïtah" is music stripped down to its bare essence. Although a total contrast to the splendour and orchestral power of "M.D.K.," it nevertheless has just as great rhythmic power and surprising vocal lyricism, unquestionably marked by the claws of Magma!
Recorded and mixed April 4th, 5th& 8th 1974 at Studio de Milan (Paris)  by Jean-Pierre Bameulle
New booklet – Lyrics included!
To purchase: http://www.seventhrecords.com/en/magma-19/wurdah-itah-remastered-25-mn-unpreviously-1263.html
Press inquiries: Glass Onyon PR, PH: 828-350-8158 (US), glassonyonpr@gmail.com
——————————————————————————————————————————————————————————————————-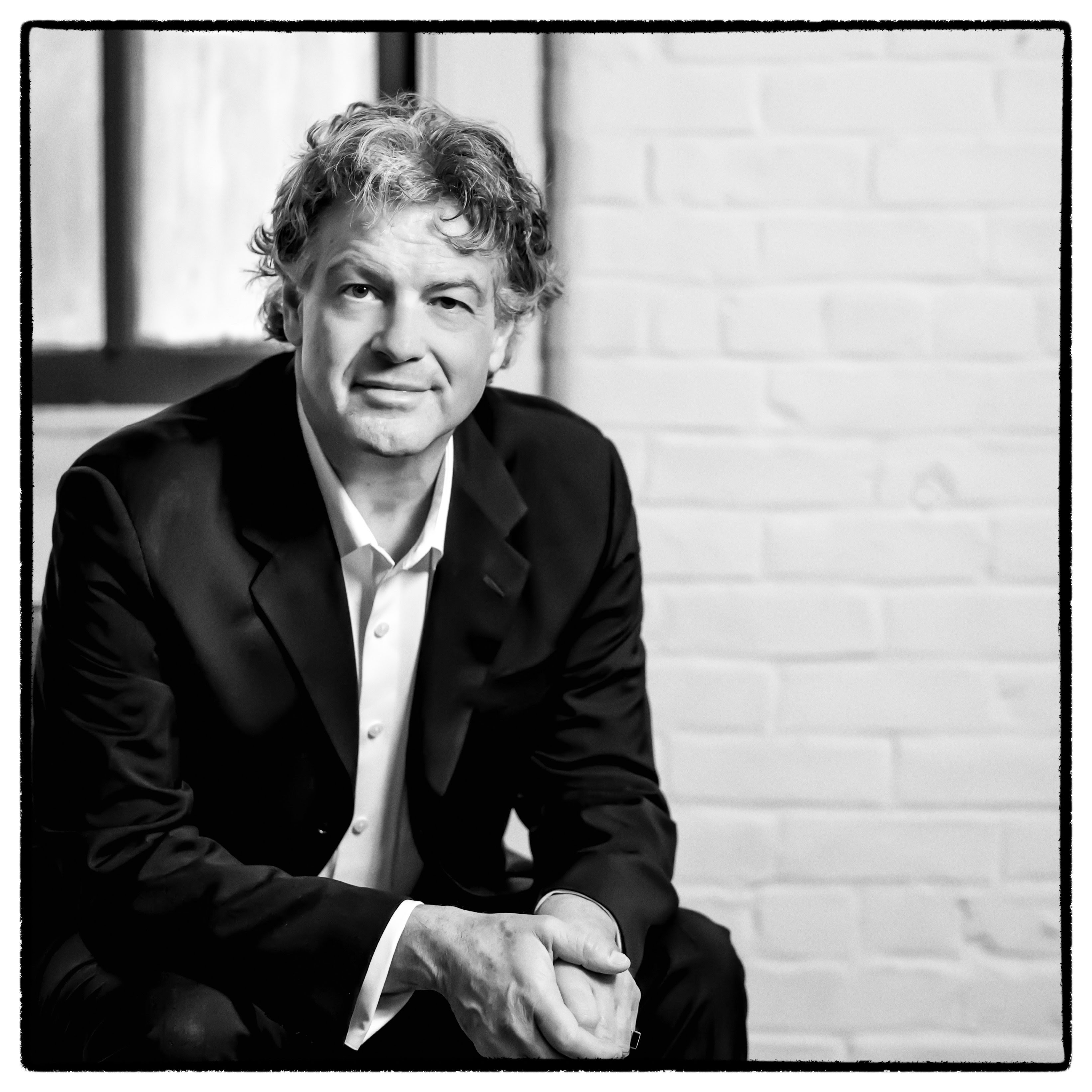 © Sally Green
Pianist/Composer Pete Malinverni asks, "Heaven – is this it, right here?"
Heaven, an inspired trio set, due out June 16 on Saranac Records,
features bassist Ben Allison and drummer Akira Tana
with special guests, Jon Faddis, Karrin Allyson and Steve Wilson
"Pete Malinverni is one wild cat…his playing can be dark, gritty and oddly rapturous…he digs into the piano and emerges with exotic treasure…" – Karl Stark, Philadelphia Inquirer
"One listen and you'll know why Pete Malinverni is one of New York's great pianists"
– Michael Ryan, The Boston Herald
"Malinverni – audacious and exquisite." – Jim Macnie, Village Voice
****Four stars. "Dashing but without ego, Malinverni tells tales short on embellishment and long on resonance." – Fred Bouchard, DownBeat Magazine
"Pete Malinverni is a pianist with a forthright and elegant style." – Nate Chinen, NY Times
With Heaven Pete Malinverni adds to the long list of varied and moving projects he's given us over time, including in the trio, quartet, quintet, solo piano, big band and choir formats. Always searching in spirit but engaging in nature, Pete's music asks the larger questions in a way that is both challenging and approachable.
Heaven is no different, except that it was born of a remarkable set of circumstances. First, Pete's wife, singer Jody Sandhaus, died in 2012, causing him to look to many places, including deep inside, to find a way forward in life. He had to – he loves life and he has a son. Through that search, Pete found a new appreciation for the quotidian things one encounters on a daily basis and that speak of something larger – something, call it what you will, that is worth notice and appreciation.
Then, just over a year ago, Pete himself had a health scare – unfounded, but yielding that existential fear some of us know all too well. During a fraught week, Pete resolved that, should he have time for just one more recording, it would deal with spiritual things. With the eventual 100% clean bill of health came relief – but also a new determination that the difficult week had served the purpose of giving his art a new focus.
Heaven is the result of that clarity. Featuring Pete in trio with Ben Allison and Akira Tana, the album features songs that speak in varied ways of spirituality, from Curtis Mayfield's People, Get Ready to Hungarian Jewish martyr Hannah Senesh's Eili, Eili, to the American Spiritual, A City Called Heaven to the title track, Duke Ellington's Heaven.
Also featured on the date for one selection each are Karrin Allyson (Jody Sandhaus' favorite singer, by the way), saxophonist Steve Wilson and trumpeter Jon Faddis, each guest offering a unique and stirring meditation in his/her own unique voice.
The question of Heaven is an old one. Does it exist – and, if so, how can it be better than this? Well, Pete Malinverni has learned for sure what he always suspected: if the beauty of every moment – every personal encounter, every lick from a dog, every breeze – is tasted as it should be, then isn't Heaven right here, right now?
Indeed, in his liner notes, Malinverni says, "We all want to look up – we hope, maybe we even trust, that somewhere there is unalloyed truth and beauty. Much art memorializes tristesse, encouraging us to abide, to await Relief, Rest or Joy. Other art suggests that Joy can be experienced right now, if only we choose it. For lack of a better term, let's call that thing for which we wait, or which we savor presently, Heaven.
"This recording is meant to reconcile those two perspectives, presenting music of various traditions with one thing in common – the notion that even this vale of tears is tinged with the essence of the transcendent, of the beautiful and the true".
The album opens with a jaunty reading of the title track, Malinverni taking a hint from the first two chords of the harmony, modulating up every chorus. Following immediately behind is Psalm 23, Pete's dynamic new commissioned choral composition, offered here in the trio format. The American folk song, Down in the River to Pray is next, played in a "5" meter, calling to mind the scene at the shore early one Sunday.
Next, the ever-soulful Karrin Allyson joins Pete at the water with Shenandoah, followed by the trio's rendering of Eili, Eili, by the young Jewish martyr Hannah Senesh, who parachuted with the RAF into her native Hungary to help lead Jews out of their then-dangerous home. Instead, she was caught, tortured and killed by the Nazis and this poem, an appreciation of the simple and profound beauty of nature, is her legacy.
Then, the swinging version of the soul hit, People, Get Ready precedes a beautifully intimate Come Sunday by Jon Faddis and the trio, followed by a Ben Allison feature on A City Called Heaven. Steve Wilson burns down the house on Wade in the Water and the recital closes with Ashokan Farewell, a new song of loss and what's left behind, featured prominently in Ken Burns' Civil War series.
All in all, Heaven is a worthy addition to Pete Malinverni's oeuvre, and not to be missed.
Our mailing address is:
Braithwaite & Katz
248 South Great Rd.
Lincoln, Ma 01773
---
Dear Friends,

The "news of the day," on all fronts, gives me pause, as I contemplate the music for our upcoming Summer Solstice Celebration, this Saturday morning. At a time when an ill wind is blowing across our country, I ponder what this solstice milestone can mean. I wonder how each of us might negotiate this gauntlet of anger which may lie ahead, without getting subsumed by it ourselves.

The message of the solstices – both summer and winter – is that the light will prevail over the darkness. But from ancient times, people have known they must renew themselves, and gird their spirit, with a physical experience of this passage. The Ancients gathered at Stonehenge; we have the privilege of gathering in the great Cathedral of St. John the Divine.

My idea for the sequence of our Summer Solstice event takes inspiration from a little ritual I do each morning near my home. There's a brooklet, through the woods, that I come to on my walk. I stand on the bank there, and close my eyes, and just listen. The sounds of the water carry me instantly into a new realm; this realm of the ear. My cortical meanderings simply vanish, and my whole being seems to relax. Soon I can feel my breathing deepen, and before long I find I'm smiling … for no reason at all. It's as if a sun has risen in my heart.

This is the deep listening journey we want to offer people in our early morning solstice adventure. A great writer, James Carroll, has put into words what we aspire to evoke with our music, quoted below.
– Sweet Summer Solstice Balances Life's Bitterness –
James Carroll
Copyright 2006 Globe Newspaper Company (excerpted)
"This is the week toward which the year has been straining. The fullness of light transforms awareness. Each day prolongs itself. Time is reinvented, as the present tense comes into its culmination. Approaching next week's summer solstice, Earth seems to slow in its turning. The sun loiters. Evening slides luxuriously into night, which reliably cuts itself short with dawn. All of nature tugs at human consciousness to say: Notice this.
"And when has astronomy ever done more for the lifting of the spirit? The suspended moments of time's zenith are sacraments of life's goodness. Haste, duty, and the hassles of work have no admittance here. In the coming week, you will remember with love all those with whom you have found your ease in such suspension — companions of summer. And in recalling such release, you will look for more. Ironically, this is how you deepen your feeling of responsibility for the world. It is the one thing you have learned: to be at peace is the way to prepare to work for peace.
"There is no coping with the heartbreak of the human condition without a nurtured sense of the heart when it is full. It is the business of the summer solstice, through the weave of memory and desire, to nurture that plenitude. That is why, on each day of its approach, you will note the rampant timelessness of evening. In the morning, you will let your eyes drift from the wartime news to the red-breasted bird on the window ledge, to join in its watching."
SUMMER SOLSTICE CELEBRATION
MORNING SUN
June 17 @ 4:30 am
Cathedral of St. John the Divine, New York City
Details:
Saturday, June 17, 2017 ⁕ 4:30am
Cathedral of St. John the Divine ⁕ 1047 Amsterdam at 112th St, Manhattan
$50 Preferred General Admission ⁕ $40 General Admission
solsticeconcert.com or 866 811 4111
The concert will be followed by a free tea and coffee reception in the nave of the Cathedral, to which all are invited.
FREE DOWNLOAD TRACKS FROM THE NEW "MORNING SUN" ALBUM
3. "On the Steppes of Central Asia"
FATHER'S DAY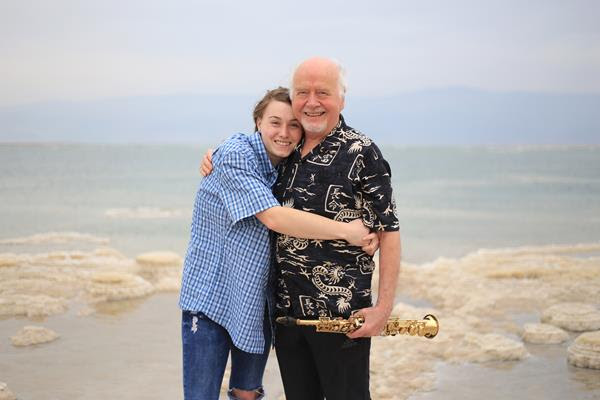 Keetu and "Dad" at the Dead Sea
Our Saturday morning Summer Solstice Celebration is a prelude to Father's Day, Sunday June 18.
Bring your Dad for a memorable bonding experience.
PERFORMERS
Paul Winter, soprano sax
Paul McCandless, oboe
Paul McCandless was the original double-reed player in the Paul Winter Consort from 1968 to 1972. He is a founding member of the acclaimed quartet Oregon, with whom he has played for the past 40 years. He has also performed with Wynton Marsalis, Pat Metheny, Steve Reich, the String Cheese Incident, and the Tchaikovsky Symphony Orchestra of Moscow. His collaboration with Béla Fleck yielded the 1996 GRAMMY for Best Pop Instrumental.
Eugene Friesen, cello
Eugene Friesen has been the cellist with the Paul Winter Consort since 1979 and been part of over 30 Living Music albums. His solo albums are New Friend and Arms Around You. He has also worked and recorded with such diverse artists as Dave Brubeck, Toots Thielemans, Betty Buckley, Will Ackerman, Joe Lovano and Dream Theater. He is a member of Trio Globo with Glen Velez and Howard Levy, and is on the faculty of the Berklee College of Music.
Jeff Holmes, piano
Jeff is a music force of nature yet to be discovered by the broader world. He is a master of the jazz arts, as virtuoso keyboardist and trumpeter, as composer and arranger, bandleader and educator.  Graduate of Eastman School of Music, he is currently Professor of Music and Director of Jazz & African-American Music Studies at the University of Massachusetts at Amherst. Featured on the Jazz at Kennedy Center Series with the Billy Taylor Trio, Holmes  has performed with Dizzy Gillespie, Sammy Davis Jr., Louis Bellson, Vanguard Orchestra (Thad Jones/Mel Lewis), Sheila Jordan, Henry Mancini, Johnny Mathis, Mel Torme, David Goloschokin, John Abercrombie, and Slide Hampton.
Tim Brumfield, organ
Tim is considered one of the world's finest organ improvisers, tours regularly as a solo organist and pianist, and is often asked to lecture on the art of improvisation. He has performed throughout the US and Europe, including famed cathedrals such as France's Notre Dame Cathedral and England's Salisbury and St. Paul's Cathedrals. He recently received the distinguished award of Honorary Fellow from the National College of Music, London. And he currently serves as Director of Music Ministry, Organist and Choirmaster at St. Gregory's Episcopal Church, Boca Raton, Florida.
Florida Singing Sons, choir
Florida Singing Sons was founded in Fort Lauderdale in 1975. The choir consists of boys, ages eight through eighteen, who audition from throughout Broward County. Boys who are accepted into the program are rigorously prepared through a multi-level music education program for participation in one of the four choirs: Training Choir, Residence Choir, Concert Choir, and 2nd Generation Singers (changed voices).
Florida Singing Sons performs a wide variety of choral literature, from classical masterworks to Broadway favorites. Concerts include secular and sacred choral classics as well as selections from opera, operetta, folk music, and musical theater.
The upper-level choir tours nationally and internationally in alternating years where they perform in notable concert halls and churches.
With gratitude,
For living music,
Paul