Zzaj Happenings==========================HEADER=============
Latin Grammys 2018
Nomination for
Pedro Giraudo
VIGOR TANGUERO
Best Tango Album  Mejor Álbum de TangoMelhor Álbum de Tango
Pedro Giraudo
Vigor Tanguero
(ZOHO ZM201803)
Street Date: April 6, 2018
Pedro Giraudo-bass, Nick Danielson-violin,
Rodolfo Zanetti-bandoneón, Emilio Teubal-piano
Vigor Tanguero is the first tango CD for bassist, bandleader, and composer Pedro Giraudo. After releasing five remarkable albums performed by various formats of jazz ensembles, his gaze was captured by the glint of tango. Perhaps it was only matter of time, as Giraudo hails from the birthplace of tango, Argentina, and so this album is a homecoming of sorts. A man revisiting the music of his country and culture, contributing not something homespun but tantalizing and suggestive."I enjoyed every second of the process," said Giraudo, who seems capable of scaling any musical summit. He wrote these pieces for the brilliant quartet of Nick Danielson (violin), Rodolfo Zanetti (bandoneón), Emilio Teubal (piano), and himself (bass). And by so doing, he realized that his works were in fact rooted in the best of the tango tradition. Each selection can be categorized and described according to one of three tango rhythms: milongas, valses, and tangos.
Of course, there are some exceptions, but throughout you'll hear Giraudo tinkering and experimenting with the fundamental tango rhythmic cells – pushing, pulling, even suspending the syncopated feel as he engineers a new aesthetic or archetype for this music that he loves. "I tried to express many emotions on this album: happiness, joy, passion, sadness, intimacy, vulnerability, and playfulness," he says. No matter what this album makes you feel, it will be borne out of authenticity, as Giraudo's genuine spirit shines through each note, beat, and breath.
The first piece Vorágine means "Whirlwind" in English, but it's not an exact translation, as Giraudo has struggled to find a word that conveys the chaos and confusion that afflict those living in New York. "This is my anthem for the city," he says. He constructed the piece with a straightforward ABA form, with an almost identical introduction and coda. The first section is through composed with an unstable eight-note scale that late French composer Olivier Messiaen (1908 – 1992) employed with aplomb. The subsequent section is right out of the Astor Piazzolla (1922- 1992) playbook, with obvious tonal and timbral references to the late tango grandmaster.
Entre Bambalinas translates to "Between Scenes" and is a reference to those fabric dividers on stages. The term is used colloquially to describe what happens backstage or behind closed doors. The bass elegantly presents the prelude and epilogue. Between these parts is the main ABA section that invokes a waltz meter: at times the twelve eighth notes which are placed in two measures, grouped in the unusual manner of 3-2-3-2-2. In this piece, we hear Giraudo demonstrating his prodigious compositional talent, moving the beats across the mountains of his mind.
Giraudo wrote Con Un Nudo En La Garganta or "With a knot in the throat" in 2004 for his jazz orchestra and it eventually became the middle movement of his epic and noteworthy "Desconsuelo Suite" which can be heard in its large ensemble version on his other 2018 ZOHO CD release with the WDR Big Band, "An Argentinian in New York" (ZM 201804). This piece is total tango and channels the best elements of the tradition. Hearing how brilliantly his large band performed the piece, he wanted to arrange it for his tango quartet. And you can hear for yourself – it's an intoxicating melody with beautifully sparse and stirring chordal accompaniment.
Chicharrita or "Cicada" is an homage to Osvaldo Pugliese (1905-1995) who was a towering leader and figure in tango's enigmatic history. As a composer, bandleader, and pianist, Pugliese had a unique style characterized by lush landscapes of sound. Yet he had a high-pitched voice which earned him the affectionate nickname of "Chicharrita." This piece was commissioned in 2015 by Giraudo's friend and trumpetist Hiro Noguchi, and this is ultimately Giraudo's take on the traditional milonga that pays respect to Pugliese. It begins with a rubato introduction, which gives way to a descending and chromatic line that lingers in your hearts and stirs your soul. The comparison to the fully orchestrated version of Giraudo's composition is again fascinating, it can also be heard on his WDR Big Band collaboration "An Argentinian in New York" mentioned above.
A Octavio Brunetti (Dedicated to Octavio Brunetti) (1975 – 2014) is a song of friendship. Both Brunetti and Giraudo were beer enthusiasts, and during one of their many tours of Japan, they came up with a ditty with the Japanese lyrics "Biru No-mou-ze," which means "let's have a beer!" They would play or whistle the motive (A-A-D-F#-F#) after a long day of rehearsals, as siren calls that it was time to enjoy a drink. When Giraudo embarked upon writing a piece for his dear friend Brunetti, he remembered the motive, and constructed a full tango (with the traditional ABABA form) borne of levity but bedazzled with bleaker harmonies.
Desavenencias or "Rifts" is Giraudo's first foray into writing traditional tango waltz, as he invokes a classical minuet and trio with proficiency and skillfulness. Also commissioned by Hiro Noguchi, Giraudo adapted the piece for his tango quartet.
La Rabiosa or "The rageful woman" is just that – a piece Giraudo wrote to describe an angry lady. It's based on a rhythm from the countryside known as the chacarera that has a particular musical and dance structure. The atonality and jarring lines convey anxiety, frenzy, and even rage, showing that music can be vehicle of every expression. Giraudo originally wrote this composition for his big band, as the 3rd movement of the Angela Suite, and it is featured on his 2015 ZOHO CD release "Cuentos" (ZM 201503).
The last three selections are meditations on extreme feelings, from total awareness, to letting go of all fears and desires. Lapidario or "Merciless" is a term that Argentinians use to describe a comment that cuts, hurts, and is harsh. Giraudo juxtaposes two themes, one which is forceful, built upon certain triads, whereas the other is more melancholy and thematic in nature. Taken together, these themes represent two sides of an argument, or rather, the syncopation at the heart of the tango.
Desapego or "Detachment" is a non-obvious penultimate piece. You almost expect a tango album to end with adventure and escapade, yet Giraudo renders his selection with a vals that draws upon folkloric influences and casts a broad emotional range, only to end with a feeling of non-closure. You are left wanting, but that's the point, to detach from the desire of resolution, and to realize that life is an ellipsis…and we can't always fill in the blanks.
The album ends with A Campo Abierto or "In the open field," a searing and emotive composition that also incorporates folkloric traditions. Giraudo employs the rhythm of vidala or vidalita which treats space and silence as a central element. It's a poignant ending to a very personal album, one on which we hear what happens when a tango master looks into the mirror and gives every bit of himself.
–Kabir Sehgal
Multi-Grammy & Latin Grammy Award Winner
New York Times bestselling author
Artist Website:http://www.pedrogiraudo.com/web/jazz/
Label Website:http://www.zohomusic.com/cds_detail.php?cds_id=186
ZOHO ® is distributed by  
Music Video Distributors
203 Windsor Road Pottstown, PA 19464
www.mvdentertainment.com
ZOHO Media contact:
Jim Eigo Jazz Promo Services T: 845-986-1677
E-Mail:jim@jazzpromoservices.com
This E Mail is being sent by:

Jim Eigo Jazz Promo Services
272 Ste Route 94 S #1  Warwick, NY 10990
T: 845-986-1677 / F: 845-986-1699
E-Mail: jim@jazzpromoservices.com
Web Site: www.jazzpromoservices.com/

HAVE A JAZZ EVENT, NEW CD OR IMPORTANT ANNOUNCEMENT FOR THE JAZZ COMMUNITY YOU WANT TO PROMOTE? CONTACT JAZZ PROMO SERVICES FOR PRICE QUOTE.

CHECK OUT OUR NEW YOUTUBE VIDEO HERE
---
For Immediate Release
Birdsong At Morning Spins Elegant Tapestries of Sound, Words, and Music on New Album "Signs and Wonders"
"Beautiful acoustic textures… a deep, compelling listening experience." – Guitar Player
Lowell. MA – From the quietly ambitious 4-CD box set debut, "Annals of My Glass House" (2011), through the expansive territory of "A Slight Departure" (2015), to the masterful new album, "Signs and Wonders" (2018), Birdsong At Morning has garnered rave reviews and airplay around the world.
Led by songer/songwriter Alan Williams, along with compatriots Darleen Wilson (guitar) and Greg Porter (bass), and a host of new and old collaborators, Birdsong At Morning spins elegant tapestries of sound, words, and music.
Produced by leader Alan Williams, the band's new album contains 10 original compositions by Alan, and an inventive (and timely) interpretation of Supertramp's "The Logical Song." Joining the core trio of Alan, Darleen and Greg, are drummer Ben Wittman (Sting, Paula Cole, Laurie Anderson) and guitarist Thomas Juliano (Seven Mary Three, Aimee Mann), along with a 20-piece string orchestra. Basics were recorded with David Minehan at Woolly Mammoth Sound, and the strings were recorded at WGBH, engineered by Antonio Oliart. The album was mastered by Grammy award winner Adam Ayan at Gateway Mastering, and the Blu-Ray was authored by Neil Wilkes of Opus Productions, the same folks behind the King Crimson, Yes, and XTC reissues.
Says Alan, "Just as the album art is a bold, full-color shift from our previous sepia-toned artwork, so the music inside represents a wider sonic spectrum, and musical pace. The general theme is that there is often hidden and overlooked beauty to be found in unexpected places. There are references to the natural environment in many of the songs, and some of these are contrasted with a more urban experience, or interior mindset. To quote the title song, 'take a look around.'"
"Signs and Wonders" is available for streaming and download on September 28, 2018, but will also be issued in a 2-disc CD/Blu-ray package, with 44.1/16 stereo mixes on the CD, and 96/24 vocal and instrumental mixes in stereo, LPCM 5.1 surround sound, and DTS-HD 5.1 surround sound, along with a 16-page lyric book.
Additionally, there are videos to accompany every song on the album. These videos are available on the Blu-ray, and will be posted on YouTube throughout the year.
Watch Birdsong At Morning's video for the lead track from the album, "Waterfall": https://youtu.be/hKvksNVhkeo

Photo by Jude Porter – L-R: Darleen Wilson, Alan Williams, Greg Porter
Formed in 2008, Birdsong At Morning began as an exercise in resurrecting long-dormant musical energies. Williams and Porter had gone to the New England Conservatory of Music, then played together in several groups, notably the star-crossed folk-rock ensemble, Knots and Crosses. Porter was a founding member of Talking To Animals, before playing for Aimee Mann and Patty Griffin, among others. Wilson established herself as a groundbreaking recording engineer in Boston, working with a broad spectrum of artists from punk (Salem 66), to pop (New Kids On The Block), before becoming the pre-eminent producer of New England singer/songwriters – Bill Morrissey, Patty Larkin, Catie Curtis, Chris Smither.
During the long period between the demise of Knots and Crosses – a demise precipitated by their calamitous signing with Island Records – and the formation of Birdsong At Morning, Williams embarked on parallel careers in music production and academia. He served as musical director for Dar Williams and engineered a number of records for Patty Larkin, while earning a PhD in Ethnomusicology from Brown University. He is currently Chair of the Department of Music at the University of Massachusetts Lowell, where he also serves as the Richard and Nancy Donahue Endowed Professor of the Arts, and has published a number of scholarly chapters and journal articles, all while maintaining a presence as a creative, performing musician. In his spare time, he is also a certified yoga instructor.
The depth of experience present in every aspect of the band's work helps to explain the professional quality that exists in this totally DIY project. The group releases its own records, designs its packaging, and does much of the engineering and musical production work. Of course, like many indie-minded endeavors, Birdsong At Morning is assisted by extraordinarily talented friends – long-time collaborative partner Ben Wittman (Paula Cole, Laurie Anderson, The Story) plays drums, Greg's Talking to Animals compatriot Thomas Juliano frequently contributes guitar, and the band's last two albums were recorded with David Minehan (The Neighborhoods, Paul Westerberg, Aerosmith) at his studio Woolly Mammoth Sound, and mastered by Grammy award winning engineer, Adam Ayan.
Here's what the press has said about Birdsong at Morning:
"Sweeping strings, gorgeous sonics, and soulful singing, Birdsong at Morning is the greatest act you've never heard of." – Electronic Musician
"Art music both unpretentious and ravishing" – The Boston Herald
"Birdsong at Morning's creative intents find full fruition, making 'A Slight Departure' a fascinating point of embarkation. Lovely indeed." – No Depression
"A sprawling collection of poignant beauty delivered through Williams' keenly poetic eye. Simple and direct, carrying with it the breadth and depth of the kind of observation only an acute student of the world around him can deliver." – BMI MusicWorld
"A remarkable convergence of lush, patient music and intriguing poeticism performed with conviction and grace." – Songwriter's Monthly
In closing Alan has this to impart, "I think our listeners pick up and respond to the attention to detail that is put into the songwriting, arrangements, and recording. Nothing is assembled like a factory; everything is meticulously crafted, even when captured as complete performance elements. We think repeated listenings should reward with new perspectives, new discoveries. This mirrors the concept of small wonders revealing themselves on closer inspection that can be found in many of the song lyrics. And woven throughout is a sensitivity to the political conditions of the moment, and an underlying call to value the humanity in each and every one of us."
To purchase  Birdsong At Morning's "Signs and Wonders":
http://www.birdsongatmorning.com/store/
https://store.cdbaby.com/Artist/BirdsongAtMorning
For UK/EUROPE:
https://burningshed.com/birdsong-at-morning_signs-and-wonders_cd_blu-ray?filter_name=birdsong%20at%20morning&filter_sub_category=true
For more information:
http://www.birdsongatmorning.com
https://www.facebook.com/Birdsong-At-Morning-344540888309/
Press inquiries: Glass Onyon PR, PH: 828-350-8158 (USA), glassonyonpr@gmail.com
---
---
PierFest: Eclectic Music Series to heat things up in Jersey City
Friday nights: September 21 through October 12, 6:00 – 9:00 p.m.
at J. Owen Grundy Pier, Jersey City
Kick off your fall weekends on the Jersey City waterfront with some fiery Latin music! Riverview Jazz and Exchange Place Alliance have partnered to bring this exciting free series to the J. Owen Grundy Pier at Exchange Place. The four-part Friday evening series will feature world-class music, food trucks, and cold beer provided by Lutze Biergarten. Each PierFest event begins at 6pm and will present two bands.
"PierFest is an opportunity to feature some really incredible music that will get people up and dancing," says Riverview Jazz Executive Director Bryan Beninghove. "We have an unparalleled skyline view, great partners, and an eclectic mix of legendary bands and fantastic local artists. It's family friendly and I really can't think of a better way to spend your Friday night."
PierFest begins Friday September 21 with the legendary Tito Puente sideman John "Dandy" Rodriguez's Dream Team and the dynamic flautist Andrea Brachfeld/Bill O'Connell Latin Jazz Project. September 28 hosts Grammy-nominee Doug Beavers Art of the Arrangement and Cuban drumming titan Enildo Rasua "The Third Hand". In a special Jersey City Artist Studio Tour edition, October 5 will feature Cuban vocalist Chino Pons and Jersey City native Alex Tea with his Brazilian and reggae-inspired band. The final concert October 12 stars two Brooklyn-based horn heavy ensembles, Balkan brass band Slavic Soul Party and the African-influenced Molly Tigre.  (For list, see below).
Admission is free and the events are rain or shine. In case of rain, the event will take place at the Harborside Atrium (210 Hudson St.) courtesy of Mack-Cali. Public transportation is available via the PATH, Hudson-Bergen Light Rail, NY Waterway ferries, and NJ Transit bus. For more information go to www.RiverviewJazz.Org and www.ExchangePlaceAlliance.com.
PierFest is sponsored by Exchange Place Alliance, a not-for-profit Special Improvement District. PierFest is also made possible in part by Mayor Steven M. Fulop, the Jersey City Municipal Council, and the Office of Cultural Affairs. RiverviewJazz.Org is a 501(c)(3) not-for-profit organization.
September 21:
John "Dandy" Rodriguez Dream Team 7:30 p.m.

Andrea Brachfeld/Bill O'Connell Latin Jazz Project 6 p.m.
September 28:
Doug Beavers Art of the Arrangement 7:30 p.m.

Enildo Rasua "The Third Hand" 6 p.m.
October 5:
Chino Pons 7:30 p.m.

Alex Tea  6 p.m.
October 12:
Slavic Soul Party 7:30 p.m.

Molly Tigre 6 p.m.
Contact:

Bryan Beninghove

Executive Director, Riverview Jazz

(201) 920-7209

Photos available upon request
This E Mail is being sent by:

Jim Eigo Jazz Promo Services
272 Ste Route 94 S #1  Warwick, NY 10990
T: 845-986-1677
E-Mail: jim@jazzpromoservices.com
Web Site: www.jazzpromoservices.com/

HAVE A JAZZ EVENT, NEW CD OR IMPORTANT ANNOUNCEMENT FOR THE JAZZ COMMUNITY YOU WANT TO PROMOTE? CONTACT JAZZ PROMO SERVICES FOR PRICE QUOTE.

CHECK OUT OUR NEW YOUTUBE VIDEO HERE
---
For Immediate Release
Lou Gramm, The Original Voice of Foreigner & Asia Featuring John Payne Join Forces For Exciting New Show!
Performing classics such as "Feels Like The First Time," "I Want to Know What Love Is," "Heat of the Moment," "Juke Box Hero," "Only Time Will Tell," "Cold As Ice," "Sole Survivor" and more!
DEVGEL Productions announce that Lou Gramm and Asia Featuring John Payne have joined forces in an exciting 90 minute show featuring the hits of both FOREIGNER and ASIA.
Expect to hear classics such as "Feels Like The First Time," "I Want to Know What Love Is," "Heat of the Moment," "Juke Box Hero," "Only Time Will Tell," "Cold As Ice," "Sole Survivor" and more!
Dates to be announced shortly, with availability throughout 2018 – 2019.
LOU GRAMM
Is the original lead singer of Foreigner. Initially starting out as the drummer with the band Black Sheep, he joined Foreigner in 1976, and the band released their debut album in March of 1977.  Their self-titled debut sold more than four million copies in the United States alone. Foreigner became the first group since the Beatles to have their first eight continuous singles reach the Billboard Top 20, with hits such as "Cold as Ice" and "Long, Long Way from Home" taking the world of rock music by storm. Gramm has also enjoyed a successful solo career in-between hiatuses with Foreigner, with his 1987 debut "Ready or Not" further proving his versatility in the music industry. Lou Gramm was inducted into the Songwriters Hall of Fame in June of 2013, and continues to tour as Lou Gramm the Voice of Foreigner.
JOHN PAYNE 
Is a British musician best known as the lead singer and bassist of the progressive rock group ASIA. The early 80s marked the start of a solo career as a rock/soul vocalist, with Payne releasing several heavily played radio singles. Shortly after, Payne was employed as a backing vocalist by Roger Daltrey of The Who on his solo albums. This lead to a series of work singing backing vocals for a variety of prestigious artists and composers. John then formed The Passion with keyboardist Andy Nye before being approached by Bev Bevan of ELO to reform the band after the departure of singer Jeff Lynne. This was short lived as he was later invited to join the supergroup ASIA, where he fronted the group from 1992 to 2006, releasing 10 albums and embarking on several world tours. After a brief hiatus, John formed the progressive rock band GPS before returning to the reformation of ASIA as the new ASIA Featuring John Payne, which tours to date. He is also currently involved with various stage projects, including co-creating, performing, and writing an award-winning Vegas musical. His latest endeavor is The Rock Pack, which he plans to tour for many years to come.
This tour package is exclusively represented by Booking agent Charlie Davis at Paradise Artists
charlie@paradiseartists.com
Management Lee Evans at Devgel Productions 
lee@devgel.com
Press inquiries: Glass Onyon PR, PH: 828-350-8158 (USA), glassonyonpr@gmail.com
---

Mike Freeman ZonaVibe
"Venetian Blinds"
CD Release Show
Thursday Oct 11th 8pm 
LaFonda
169 E 106th St.
New York, NY 10029
(212) 410-7292
www.fondaboricua.comFeaturing
Mike Freeman – Vibraphone
Coro Guido Gonzalez – Trumpet
Coro Ian Stewart – Bass
Roberto Quintero – Congas, Guiro, Shakere
Joel Mateo – Drums, Campana
Mike Freeman ZonaVibe
"Venetian Blinds"
(VOF 2018-7)
Street Date: August 4, 2018Mike Freeman – Vibraphone, Coro Guido Gonzalez – Trumpet, Coro Ian Stewart – Bass Roberto Quintero – Congas, Guiro, Shakere Joel Mateo – Drums, Campana
UPC Code: 726538201879
Mike Freeman has been hailed as "masterful,"a "superb" vibes player, and "wildly talented." Following Blue Tjade, his tribute to Cal Tjader, Venetian Blinds is a tip of the hat to Tito Puente and Bobby Hutcherson.When Tito Puente rolled in his vibes during the early days of the Palladium, people would say, "Here comes Tito with those venetian blinds!"— referring to the strung-together bars of the instrument. Four of the tracks on this recording were written for Tito Puente: "Those Venetian Blinds," "Mambo Kings," "Night Crawlers," and "Qué Tal Tío" (What's Up Uncle). Another three go out to the late vibraphonist and Jazz Master Bobby Hutcherson: "Clutch the Hutch," "Bobby Land," and "House of Vibes."Mike Freeman ZonaVibe brings together a mix of original Latinjazz characterized by spirited soulful swing. Venetian Blinds is the latest in a line of clave-infused recordings Mike has produced over the past 18 years.The all-new lineup for this outing features stalwarts of the New York Latin music scene: trumpeter Guido Gonzalez and conga master Roberto Quintero, along with up-and-coming players Ian Stewart on bass and Joel Mateo on drums.
Mike Freeman's recordings have appeared on numerous radio charts (jazz, contemporary, World) and syndicated radio programs (WOR radio network, Jazz After Hours, David Sanborn, Music Choice, United Airlines), with international airplay throughout Canada, Europe, the Caribbean, South America, and Australia. His recordings have been both Grammy and Latin Grammy entries and have received outstanding reviews. Mike is also known by fans and audiences for his work and recordings with several acclaimed Latin groups including Ray Mantilla; Lucho Cueto's all-star salsa group Black Sugar; and Son Boricua with Jose Mangual Jr. and the late Jimmy Sabater (one of the architects of Boogaloo).
High-talent masterful vibraphone jazz Mike Freeman ZonaVibe – Venetian Blinds
Dick Metcalf, editor, Contemporary Fusion Reviews August 10, 2018
High-talent masterful vibraphone jazz Mike Freeman ZonaVibe – VENETIAN BLINDS:  "Old soul" Latin jazz fans (like me) can't help but remember the hip sounds of players like Tito Puente and Bobby Hutcherson… this is vibraphonist Mike's high-talent tribute to those stalwarts… as you listen to them on his August, 2018 release, you'll realize why I found his playing so attractive… the 4:47 "Bobby Land" has a lilting groove that will transport any "true" jazz lover straight to Nirvana… just LOVE Mike's vibe on this tune.
Mike's work is highly complimented by trumpeter Guido Gonzalez; conga master Roberto Quintero, along with up-and-coming players Ian Stewart on bass and Joel Mateo on drums… all you need to do is scope out the 5:15 opener, "House Of Vibes", to become a dedicated fan of this great group of players… one thing you'll notice right away is how "together" they are… no players "stepping" on each other & every note is full of the kind of jazz energy most groups can only aspire towards; this is one of my favorite vibe-based tunes (yet) in 2018!
If you're looking for music you can dance to, you're gonna' fall in love with "Fancy Free" right away… this song definitely has the soul you've been seeking… it gets a slot on my iPhone player, too… perfect cruising music… Ian's bass solo lines on this one are just stellar!
It is the longest cut on the album that won my vote for personal favorite… "What's Up With This Moon" clocks in at 6:11, and has some wonderful trumpet from Guido, along with all the other jazz masters.
I give Mike and his fellow players a MOST HIGHLY RECOMMENDED, with an "EQ" (energy quotient) rating of 4.98 for this mighty mellow jazz excursion.
This E Mail is being sent by:

Jim Eigo Jazz Promo Services
272 Ste Route 94 S #1  Warwick, NY 10990
T: 845-986-1677 / F: 845-986-1699
E-Mail: jim@jazzpromoservices.com
Web Site: www.jazzpromoservices.com/

HAVE A JAZZ EVENT, NEW CD OR IMPORTANT ANNOUNCEMENT FOR THE JAZZ COMMUNITY YOU WANT TO PROMOTE? CONTACT JAZZ PROMO SERVICES FOR PRICE QUOTE.

CHECK OUT OUR NEW YOUTUBE VIDEO HERE
---
Jazz Promo Services

New Releases
Fall-Winter 2018-2019
For Promo Service or Digital Download
Carol Liebowitz / Bill Payne – "SPIDERWEBMANDALA"
MUSICIANS: Carol Liebowitz-PIANO Bill Payne-CLARINET Special Guest Mark Weber POETRY
→Street Date: 08/03/2018
(TIMELESS GROOVES RECORDS RA143)
MUSICIANS: Jason Miles keyboards, Fender Rhodes, Moog bass, pads, and percussion, Dennis Angel flugelhorn, Gottfried Stoger flute, Hailey Niswanger soprano saxophone, Sebastian Stoger cello, Jonah Miles Prendergast guitar, Christian Ver Halen guitar, Ricardo Silveira acoustic rhythm guitar, James Genus acoustic bass, Reggie Washington bass, Adam Dorn bass, Mino Cinelu percussion, Cyro Baptista percussion, Brian Dunne drums
→Street Date: 08/03/2018
MUSICIANS: Bass | Sam Bevan Drums | Eric Garland Alto Sax | Kasey Knusden Tenor Sax, Bass Clarinet | Cory Wright Trumpet | Ian Carey (1,2,3,4,7) Trumpet | Henry Hung (5,6,8) Bari Sax, Bass Clarinet (4) | Patrick Cress Tenor Sax | James Mahone (6) Flute | Donna Viscuso (3) Percussion | Jackie Rago (3)
→Street Date: 08/03/2018
(Self Produced)
MUSICIANS: Samuel Martinelli – Drums and Percussion, Claudio Roditi – Trumpet and Flugelhorn, Marcus McLaurine – Bass, Tomoko Ohno – Piano
→Street Date: 08/03/2018
MUSICIANS: Wayne Powers, Vocals, Ziad Rabie, Tenor Sax, Keith Davis, Piano, Ron Brendle, Acoustic Bass, Al Sergel, Drums
→Street Date: 08/03/2018
(VOF 2018-7)
MUSICIANS: Mike Freeman – Vibraphone, Coro Guido Gonzalez – Trumpet, Coro Ian Stewart – Bass Roberto Quintero – Congas, Guiro, Shakere Joel Mateo – Drums, Campana
→Street Date: 08/04/2018
Ken Wiley – "Cuerno Exotica"
(KRUGPARK MUSIC)
MUSICIANS: Ken Wiley (French Horn, Piano), Bernie Dresel (Drums, Except 1 and 6), Rene Camacho (Bass, Except 7), Dominick Genova (Bass 7), Dave Loeb (Piano), Mark Leggett (Acoustic Guitar), Luis Conte (Percussion), Kevin Ricard (Percussion), Dan Higgins (Tenor Sax, Flute, Alto Flute, Piccolo, Clarinet), Bolero Horns: Gary Grant, Larry Hall, Steve Holtman & Dan Higgins
→Street Date: 08/24/2018
→Street Date: 08/24/2018
MUSICIANS: Greg Diaz – Tenor Sax, Clarinet, Lead Vocal, Director Ismael Vergara – Alto Sax, Clarinet Manny Echazabal – Alto Sax, Clarinet Scott Klarman – Tenor Sax Mike Brignola – Bari Sax Trumpets: Jesus Mato, Doug Michels, Seth Merlin, Kevin Wilde Trombones: Russell Freeland, Jason Pyle, Tom Warfel, Michael Nunez Eero Turunen – Piano and Keys Christian Davis – Guitar James McCoy – Acoustic & Electric Bass, Background Vocals Matt Calderin – Drums and Percussion
→Street Date: 08/27/2018
Vivian Lee – "Let's Talk About Love"
(Tara Records TR80554-5)
MUSICIANS: Vivian Lee-vocals, Brenden Lowe – piano, Joe Gilman – piano (Track #3,) Buca Necak – bass, Jeff Clayton – alto sax (Track #6),, Jeff Minnieweather – drums
→Street Date: 08/30/2018
MUSICIANS: Roger Davidson-piano, Hendrick Meurkens-vibraphone/harmonica, Eduardo Belo-bass, Adriano Santos-drums
→Street Date: 09/04/2018
(APM 1001)
MUSICIANS: ALBERTO PIBIRI: piano, PAUL GILL: bass, PAUL WELLS: drums, ADRIAN CUNNINGHAM: tenor saxophone & clarinet,¬ DAVE STRYKER: guitar (track 9), SHEILA JORDAN: vocal (tracks 7 & 8)¬, JAY CLAYTON: vocal (track 8), MIRIAM WAKS: vocal (track 9)
→Street Date: 09/07/2018
MUSICIANS: Carmela Rappazzo- vocals. Oscar Rossignoli – piano. Jasen Weaver – bass. Gerald T. Watkins Jr.- drums. Steve Lands- trumpet. Jeronne Amari Ansari – sax. Mark McGrain – Trombone on 'Keyhole', 'Howlin' At The Moon'. Steve Glenn – Tuba ' Howlin' At the Moon'. Mark Carroll and Paul Sanchez – backing vocals on 'Howlin' At The Moon'. Mahmoud Chouki – Lutar on 'State of Grace'. Pete Snell – Guitar on 'Genie In A Bottle'.
→Street Date: 09/07/2018
(Zoho ZM-201807)
MUSICIANS: Marco Pignataro-tenor & soprano saxophone, Adam Cruz-drums, Alan Pasqua-piano, Eddie Gomez-bass, George Garzone-tenor sax 1, 2, 9
→Street Date: 09/07/2018
(Turtle Ridge Records TRR-003)
MUSICIANS: Rachel Caswell – vocals, Sara Caswell – violin (tracks 1, 3, 5), Dave Stryker – guitar, Fabian Almazan – piano & fender rhodes, Linda May Han Oh – bass, Johnathan Blake – drums
→Street Date: 09/07/2018
(Zoho ZM 201808)
MUSICIANS: Sergio Pereira-guitar, Saxophonist Alexey Leon, Spain's alto sax great Perico Sambeat, Cuban-born flutist and longtime New Yorker Oriente Lopez and Valencia, Spain-based trumpeter-arranger Voro Garcia. Sao Paulo-based electric guitarist Marcus Teixeira, French pianist Baptiste Bailly, Valencia-based bassist Ales Cesarini, Cuban-born bassist Ariel Ramirez, Brazilian harmonica virtuoso Gabriel Grossi and two Brazilian-born musicians now residing in New York City, pianist Helio Alves and drummer Mauricio Zottarelli. Vocalists Paula Santoro, Sergio Santos and Viktorija Pilatovic lend an air of mystery and allure to the proceedings while rapper Devin Malloy adds the cherry on top of the buoyant opener, Down South.
→Street Date: 09/07/2018
MUSICIANS: Allen Austin-Bishop (vocals), Alex Maydew (piano), Mao Yamada (bass) & Rob Hervais-Adelman (percussion)
→Street Date: 09/08/2018
MUSICIANS: Michael Sarian Trumpet, Flugelhorn, Vocals, Mini Moog, Synth, Jim Piela Alto & Soprano Sax, Evan Francis Tenor Sax, Elad Cohen Trombone, Michael Verselli Piano, Nord, Mini Moog, Synth, Trevor Brown Electric Bass, Josh Bailey Drums, Auxiliary Percussion, Franco Pinna Bombo Legüero (#1, 3)
→Street Date: 09/08/2018
Lucia Jackson – "You And The Night And The Music"
(Roni Music 6672)
MUSICIANS: Lucia Jackson-Vocals, Ron Jackson-7 String Electric Arch Top Guitar-7 String Acoustic Classical Nylon String Guitar- Steel 7 String Guitar, Yago Vazquez-Piano, Matt Clohesy, Double Bass, Corey Rawls-Drums. Special Guests Daniel Garcia, Flamenco Classical Guitar, Samuel Torres-Cajón/Congas/Percussion, Javier Sanchez-Bandoneón, Frederika Krier-Violin, Yaacov Mayman-Tenor Saxophone
→Street Date: 09/14/2018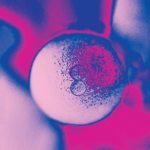 MUSICIANS: Saxophones: Kyle Bellaire (lead) – alto sax, soprano sax, clarinet, flute Woodbine, MD, Sam Cousineau – alto sax, clarinet Ottawa, Ontario, Canada, Brandon Moore – tenor sax, clarinet, flute Dexter, MO, Will Nathman – tenor sax, clarinet Watauga, TX, Brendon Wilkins – baritone sax, bass clarinet, flute Saratoga, NY, Trumpets: Nick Owsik (lead) Doylestown, PA, Adam Horne Southlake, TX, Huang-Hsiang Chang Taipei, Taiwan, Kazunori Tanaka Tokyo, Japan, Gregory Newman Arlington, VA Trombones: Brian Woodbury (lead) Salt Lake City, UT, DJ Rice Rowlett, TX, Brett Lamel Plainview, NY, Tommy Barttels (bass) Springfield, MO, Kenny Davis (bass) Waunakee, WI Rhythm: Marion Powers – voice Scituate, MA, Daniel Pinilla – guitar Bogotá, Colombia, Paul Lees – piano, keyboard St. Peters, MO, Raul Reyes – bass Camagüey, Cuba, John Sturino – drumset, percussion Kenosha, WI, Craig Marshall, Manager Christopher Walker, Administrative Assistant The One O'Clock Lab Band is underwritten by Spec's Charitable Foundation.
→Street Date: 09/26/2018
Judith Lorick – "The Second Time Around"
(JLJ International LLCJLJ2014)
MUSICIANS: Vocals: Judith Lorick, Piano: Eric Reed, Trumpet: Jeremy Pelt, Drums: McClenty Hunter, Bass: Kiyoshi Kitagawa, Tenor Saxophone: Chris Lewis
→Street Date: 09/28/2018
(MBP/Groove 2018-01)
MUSICIANS: Mike Bogle, Hammond B3 Organ/Vocals Rich McClure, Guitar; Ivan Torres, Drums
→Street Date: 09/28/2018
MUSICIANS: Carol Liebowitz (piano, voice) / Birgita Flick (tenor saxophone) birgittaflick.com
→Street Date: 10/05/2018
(Zabap Music)
MUSICIANS: Anna Patton, clarinet, Don Anderson, trumpet, Eugene Uman, piano, Wes Brown, bass, Ben James, drum set, Julian Gerstin, percussion with Carl Clements, flute, Jon Weeks, saxophone, Jon Wheeler,trombone, Lissa Schneckenburger violin, Keith Murphy guitar, Matt Fass, accordion, Todd Roach Iranian percussion.
→Street Date: 10/05/2018
(Planet Arts 301820)
MUSICIANS: Chris Pasin trumpet, Karl Berger vibraphone, piano, Ingrid Sertso vocals, Harvey Sorgen drums, Michael Bisio bass, Adam Siegel alto saxophone
→Street Date: 10/21/2018
Jacques Schwarz-Bart / Stéphane Galland / Malcolm Braff / Laurent David – "SHIJIN"
(alter-nativ / Music Box Publishing / Absilone AN100)
MUSICIANS: Jacques Schwarz-Bart-Saxophone, Stéphane Galland-Drums, Malcolm Braff-Piano-Rhodes, Laurent David-Bass- Production
→Street Date: 10/26/2018
(Armored Records ARCD8057)
MUSICIANS: Lisa Dodd: vocals, Ryan Davidson: guitar, Stockton Helbing: drums, Eric Gunnison: keyboards, Gerald Stockton: bass, Frank Greene: trumpet, Ray Herrmann: woodwinds, Art Bouton: woodwinds, Steve Wiest: trombone (composer/arranger)
→Street Date: 10/5/2018
(Tall Grass TG 8284)
MUSICIANS: Jack Mouse drums, Scott Robinson tenor saxophone, Art Davis trumpet & flugelhorn, John McLean guitar, Bob Bowman bass
→Street Date: 11/02/2018
(Bopper Spock Suns Music GEO-34752)
MUSICIANS: Kenwood Dennard: Drums, Mino Cinelu: Percussion, Mark Egan: Bass, Pete Levin: Keyboards, Miles Evans: Trumpet, Shunzo Ohno: Trumpet, David Taylor: Bass Trombone, John Clark: French Horn, Chris Hunter: Alto Sax, Flute, Alex Foster: Tenor Sax, Soprano Sa,x Darryl Jones: Bass (Tune 2), Matthew Garrison: Bass & Bass Solo (Tune 2), Vernon Reid: Guitar (Tune 2), Paul Shaffer: Fender Rhodes (Tune 2), David Mann: Alto Sax (Tune 2), Gil Goldstein: Piano (Tunes 1, 2, 5, 6), Delmar Brown: Synthesizer (Tunes 1, 2, 5), Charles Blenzig Synthesizer (Tunes 2, 3, 4, 7), Gabby Abularach Guitars (Tune 1, 4, 5), Jon Faddis: Trumpet (Tunes 1, 5, 6), Dave Bargeron: Trombone (Tunes 1, 5, 6), Gary Smulyan: Baritone Sax (Tunes 1, 5, 6), Birch Johnson: Trombone (Tunes 3, 4, 7,) Alex Sipiagin: Trumpet (Tunes 3, 4, 7), Alden Banta: Baritone Sax (Tunes 3, 4, 7)
→Street Date: 12/07/2018
2019
Dan Bonsanti The 14 Jazz Orchestra – "The Future Ain't What It Used To Be"
(Dabon Music, LLC)
MUSICIANS: Special Guests: Randy Brecker, Mark Colby, Mark Egan, Danny Gottlieb, Marko Marcinko, Rick Margitza, Lee Levin, and Featured Soloist, Ed Calle, and each member of the orchestra, are former students, graduates, and/or faculty from the University of Miami's Frost School of Music, touching 7 decades.
→Street Date: 01/01/2019
This E Mail is being sent by:

Jim Eigo Jazz Promo Services
272 Ste Route 94 S #1  Warwick, NY 10990
T: 845-986-1677
E-Mail: jim@jazzpromoservices.com
Web Site: www.jazzpromoservices.com/

HAVE A JAZZ EVENT, NEW CD OR IMPORTANT ANNOUNCEMENT FOR THE JAZZ COMMUNITY YOU WANT TO PROMOTE? CONTACT JAZZ PROMO SERVICES FOR PRICE QUOTE.

CHECK OUT OUR NEW YOUTUBE VIDEO HERE
---