Zzaj HEADER ——————————————————————————————
DEBUT RELEASE
VANDERLEI PEREIRA AND BLINDFOLD TEST
VISION FOR RHYTHM
Artist: VANDERLEI PEREIRA AND BLINDFOLD TEST

Title: VISION FOR RHYTHM

LABEL: JAZZHEADS
CATALOG #: JH1242

Artist Website: www.vanderleipereira.com 

Label Website: www.jazzheads.com

Release Date: MAY 22, 2020

UPC Code: 089818124228

Track Listing

1 Misturada (Mixing) (Airto Moreira) 4:39

2 Ponto de Partida (Point of Departure) (Vanderlei Pereira) 4:44

3 Chapéu Palheta (Straw Hat) (Toninho Ferragutti) 5:19

4 Mercado Modelo (Kimson Plaut) 5:30

5 O Que Ficou (What Remains) (Vanderlei Pereira) 6:59

6 The Cry and The Smile (Nando Lauria) 9:10

7 Partido Leve (Antonio Adolfo) 6:36

8 Corrupião (Oriole) (Edu Lobo) 7:07

9 Les Matins de Rixensart (The Mornings of Rixensart) (Jasnam Daya Singh) 6:44

10 Alma Brasileira (Brazilian Soul) (Zeca Freitas) 5:24

11 De Volta à Festa (Back to the Party) (Vanderlei Pereira) 5:49

12 Vision for Rhythm (Vanderlei Pereira) 2:01

Total Time – 70:03
Musicians: Jorge Continentino – tenor sax, flute, alto flute, pifano; Susan Pereira – voice, percussion; Deanna Witkowski – piano; Paul Meyers – acoustic guitar; Gustavo Amarante – electric bass; Vanderlei Pereira – drums; Rodrigo Ursaia – tenor sax (tracks 6, 9,10); Itaiguara Brandão – electric bass (tracks 6, 9,10)
A greatly in-demand Brazilian drummer who has been in the U.S. for over 30 years, Vanderlei Pereira's mastery of rhythms, superb technique, and versatility have uplifted a countless number of sessions. Vision for Rhythm is the recording debut of his group, Blindfold Test, and it features fresh material, rich melodies, infectious rhythms, colorful solos, and a very attractive group sound. Most of the dozen selections utilize Susan Pereira's voice as part of the ensemble. Her wordless vocals and strong scat-singing abilities, along with the beauty of her tone, help give Blindfold Test its own sound. Other major contributors are Jorge Continentino on tenor and flutes (Rodrigo Ursaia's equally skilled tenor is on three tracks), pianist Deanna Witkowski, acoustic guitarist Paul Meyers, and Gustavo Amarante or Itaiguara Brandão on bass.
Performing tunes that include three Pereira originals: "Ponto de Partida" ("Point of Departure"), "O Que Ficou" ("What Remains"), and "De Volta à Festa" ("Back to the Party"); a song apiece by Airto Moreira, Edu Lobo, and Antonio Adolfo; and other rewarding material, Vision for Rhythm is filled with enthusiasm and spirited music. The individual solos contain creativity and passion while always being a logical outgrowth of the ensemble, and they are inspired by the exhilarating rhythms of Pereira. The exciting opener, Airto Moreira's "Misturada," gets the momentum flowing for the memorable program, which includes both energetic performances and mellower pieces ("O Que Ficou" and "Les Matins de Rixensart") before concluding with the title cut, a melodic showcase for the leader's drums.
Born and raised in Macaé, Brazil, Vanderlei Pereira began playing drums professionally when he was 15. He earned his degree from the Academia de Música Lorenzo Fernandes in Rio de Janeiro and performed with the prestigious Orquestra Sinfônica Brasileira. As a result of inherited retinitis pigmentosa, he became blind in his early thirties. While he could no longer work as a classical musician (since it requires reading), he did not let his loss of sight stop him, and he concentrated on his work as a top jazz and samba drummer. After moving to New York, Pereira became a greatly in-demand drummer on the Brazilian jazz scene and earned a degree in Jazz Studies from the Mannes College of Music. He has appeared and recorded with many musical greats, including Toots Thielemans, Airto Moreira and Flora Purim, Sivuca, Leila Pinheiro, Dom Salvador, Bebel Gilberto, Leny Andrade, Tito Puente, Arturo O'Farrill's Afro-Latin Jazz Orchestra, Paul Winter, Claudio Roditi, Romero Lubambo, Emílio Santiago, Manfredo Fest, Hendrik Meurkens, Helio Alves, Weber Iago, George Colligan, and Susannah McCorkle, among many others.

Now, with the release of Vision for Rhythm, Vanderlei Pereira will be thought of not as only as a masterful Brazilian jazz drummer and a very valuable sideman, but also as a significant bandleader with his own distinct musical concept.
Available From: • Available from: Amazon – iTunes – Retail outlets and more

Jazzheads Music Group – www.jazzheads.com

NATIONAL PRESS CAMPAIGN:
JIM EIGO, JAZZ PROMO SERVICES, 272 State Route 94 South #1, Warwick, NY 10990

Ph: 845-986-1677 / jim@jazzpromoservices.com • www.jazzpromoservices.com

"Specializing in Media Campaigns for the music community, artists, labels, venues and events."

RADIO CONTACT:
MICHAEL CARLSON • mcpro@earthlink.net • 360 598 3044
This E Mail is being sent by:

Jim Eigo Jazz Promo Services
272 Ste Route 94 S #1  Warwick, NY 10990
T: 845-986-1677
E-Mail: jim@jazzpromoservices.com
Web Site: www.jazzpromoservices.com/

HAVE A JAZZ EVENT, NEW CD OR IMPORTANT ANNOUNCEMENT FOR THE JAZZ COMMUNITY YOU WANT TO PROMOTE? CONTACT JAZZ PROMO SERVICES FOR PRICE QUOTE.

CHECK OUT OUR NEW YOUTUBE VIDEO HERE
---

Jazz Heroes prevail as Jazz Journalists Association hails
"Activists, Advocates, Altruists, Aiders and Abettors of Jazz,"
27 of them in 23 U.S. citiesNEW YORK – Twenty-seven "activists, advocates, altruists, aiders and abettors of jazz" in 23 U.S. cities were announced by the Jazz Journalists Association today as the organization's 2020 slate of Jazz Heroes.
This year's Heroes, from Ann Arbor, Michigan to Los Angeles, California, Seattle to South Florida, Birmingham to Minneapolis are all presenters, educators, non-profit administrators, public faces of grassroots organizations, writers, broadcasters and in several cases – as with Ran Blake, Ocie Davis, Matthew Garrison, Billy Mitchell, Patty Peterson, Gwen "Rivablue" Redding, Ron Steen, Jay Thomas and Anthony Tidd — active musicians developing and sustaining America's native art in their local communities and beyond.

The complete list of honorees, with photo portraits and biographies, is posted at https://www.jjajazzawards.org/p/2020-jazz-heroes.html.

The atttached Jazz Heroes collage is designed for sharing on social media.

"In this troubling time, as the world fights a pandemic, the JJA is proud to celebrate the hearts, souls and efforts of these Heroes who all are of the opinion that creative, improvised music offers substantial person and societal benefits," says Howard Mandel, president of the JJA. "And they do everything they can to spread that message."

The Jazz Journalists Association, a 501 (c) (3) professional organization of writers, photographers, videographers, broadcasters and new media activists covering jazz, established its Jazz Heroes campaign in 2010, having since 2001 called the honorees members of the JJA "A Team." Public presentations of Jazz Heroes statuettes by their local friends and fans will be done locally when such events can safely resume. Dates will be announced at JJAJazzAwards.org.

The Jazz Heroes are named in conjunction with the JJA's annual, voted-for Jazz Awards for excellence in music and music journalism. Nominees for 2020 Jazz Awards will be announced mid-April, with winners revealed on or about May 1 at www.JJAJazzAwards.org.

Entities collaborating on 2020 Jazz Heroes presentations include the Alabama Jazz Hall of Fame, Ars Nova Workshop (Philadelphia), Braithwaite and Katz Communications, B Sharps Jazz Club, the California Jazz Foundation, and MNM Creative. For more information on the JJA Jazz Heroes, Jazz Awards or the Jazz Journalists Association itself, contact Howard Mandel, President@JazzJournalists.org / 212 533 4952.
This E Mail is being sent by:

Jim Eigo Jazz Promo Services
272 Ste Route 94 S #1  Warwick, NY 10990
T: 845-986-1677
E-Mail: jim@jazzpromoservices.com
Web Site: www.jazzpromoservices.com/

HAVE A JAZZ EVENT, NEW CD OR IMPORTANT ANNOUNCEMENT FOR THE JAZZ COMMUNITY YOU WANT TO PROMOTE? CONTACT JAZZ PROMO SERVICES FOR PRICE QUOTE.

CHECK OUT OUR NEW YOUTUBE VIDEO HERE
---
ROXY COSS
VOL. 59 – APRIL 2020 NEWSLETTER 
Art in the time of COVID-19: How are you coping?
Where to begin. This month has been the longest month in memory – and we've all experienced some of the biggest changes to our everyday lives that I've seen happen in my lifetime.
On March 3, I left NYC for a "Spring Break" trip – a combination of a tour/work trip, and family visit. The most pressing things on my mind were the sunny weather, and deciding if I should go to the pool or hop on the treadmill when I arrived at my hotel. I had a wonderful visit to Arizona – with said family, and my friends at ASU, where I'm partaking in a 2-year residency. I wrapped up the visit with a concert for the NASA conference, and headed to my next stop, Jefferson College in Missouri.
When I landed in St. Louis on March 12, things were still relatively normal, but turning rapidly for the worse in terms of the COVID-19 situation throughout the U.S. By the time I left St. Louis for my return trip to New York City on March 14, all of my upcoming concerts were cancelled for the rest of the Spring, my Juilliard classes were moved to remote Zoom sessions for the rest of the semester, and people were told to stay home throughout New York, Washington, California, and many other states.
My life completely changed in the course of two days. I'm sure this story is not unfamiliar at this point. 
We are now sharing the common experience of being quarantined for an undetermined amount of time. This comes with its challenges, and things that I took for granted my whole life as easy, mundane, or even pleasurable tasks, have now all become difficult and scary – being able to go on a walk and enjoy the fresh air without worrying about the other people outside, going to the grocery store, going to the gym or the post office, or stopping by the pharmacy on the way home, without worrying about becoming infected or infecting someone else with a life-threatening disease.
We are also now sharing the experience of knowing friends and family with this virus, some coming through ok, but others barely surviving despite slim odds, and even others unfortunately passing. The Jazz community has lost three of its elders, and true Jazz Greats: Ellis Marsalis, Bucky Pizzarelli, and Wallace Roney.
There seems to be this assumption right now that as an artist, we should "take advantage" of this time. That we have "extra" time right now. That finally, we can do all of the work that we are "supposed" to be doing normally: practicing, writing/composing music, responding to emails, updating our online presence, reaching out to audiences, teaching masterclasses or lessons, booking future gigs, connecting with our community, etc. AND, that we will have "more" time to take care of personal things, like exercising, cleaning our homes, cooking gourmet meals, reading the books on our reading list that we never get to, connecting with every single family and friend in our lives, etc. 
All of this, despite the underlying knowledge that all of our performances that we worked so hard to secure have been canceled. We have no idea when our next performance could be. And, don't get me wrong, there is pleasure to be had in the practice of music – the solitary act of learning and playing music for yourself. But, what of the experience of making music with others, or for others? More importantly, how are we supposed to be inspired and happy to take advantage of this time, when we know thousands of people are dying (and some of the deaths could have been prevented if our government had taken more action, sooner)?
I have been doing a lot of thinking, reflecting, and evaluating – as I am sure many of us have. 
Some of the big questions on my mind are:
What really matters? 
Does my daily life look like how I want it to look? (Am I leading the life I want to live?)
What changes (if anything) can I make in my daily routine to make my life feel like I want it to? (Can I make those changes in this time of quarantine?)
Which are the changes being forced on me right now, and which are the changes that I am choosing to make?
What does it mean to slow down? (Am I actually slowing down? Do I want to be slowing down?)
I am grateful for the questions this is bringing up for me. I am grateful for the forced "down" time. I am finding a routine in all of this. I am finding inspiration in all of this. I am grateful for the new ways of communicating with the people in my life, including my immediate family, my students, and my extended community. I am in awe of how everyone I know has dealt with this crisis. It has highlighted for me the importance of following your own path, your own heart, and your own needs. I have seen such different responses, and all valid and all great.
I am so grateful for my health, my life, my world, and my community. Thank you all for being a part of it.
Please: stay safe, stay healthy, stay sane, and stay home,
-Roxy
THE MONTH IN REVIEW: March
Disclaimer: I am including my normal newsletter content here, to the best of my ability, including the monthly review of the last gigs I could do in March, some upcoming online events, and more ways to engage with me and my music digitally, until this all settles down. I hope you find some joy in the music!
March 1 – Helen Sung Quartet Presents PUSH
Dizzy's Club Coca-Cola, New York, NY
Bandleader, Pianist, and Composer Helen Sung has long been one of my favorite pianists. We met back in 2008 at my very first professional gig in NYC, with the Clark Terry Big Band at the Blue Note. Since then, we've crossed paths through projects like Lea DeLaria. It was an honor to join her in this capacity – playing her original music and arrangements of some of the most prominent female artists in jazz. And, the entire band was stacked with some of my favorites on the scene today, including drummer Kendrick Scott, bassist David Wong, and the incredible trumpeter Terell Stafford. I'm set to join Helen again at the Rochester Jazz Festival in June, so I'm crossing my fingers that we are back to "normal" by then and able to continue with live performances!
March 4-6 – ASU Residency & March 7 – NASA Conference:
Guest Artist with the ASU Concert Jazz Ensemble
Tempe, AZ
I had a truly spectacular time on my last residency visit to ASU, the third one of this season (The final visit will be done "remotely!"). It was a fortunate coincidence that my visit also lined up with the NASA (North American Saxophone Alliance) 2020 Conference. Big thanks to jazz director Mike Kocour, who invited me to join the ASU Concert Jazz Band for the NASA opening night concert, with cohorts Peter Sommer, Alex Graham and Bryon Ruth as a very saxy All-Star frontline. I performed a new arrangement by Ryan Middagh of my original composition, "Females Are Strong As Hell" (available for purchase shortly on Ryan's website!)
pictured L to R: Ryan, Me, Mike, and Alex
March 12-13 – Guest Artist at Jefferson College
Hillsboro, MO 
My visit to Jefferson College turned out to be my final concert of March, and perhaps for the entire Spring season. I was there to do a guest artist rehearsal, performance, and masterclass, and I will remember this concert for a long time, for the opportunity it provided me to really cherish what it means to experience live performance as a professional musician, and to work with such hungry students and welcoming hosts around the world (something I have been doing more and more of in the past couple of years, but something that I didn't realize how lucky I was to be able to do). 
I want to send a very special thanks to Joel Vanderheyden for hosting me during this strange time. Joel kept me well-taken-care-of, kept his students reassured, and the performance turned out to be very successful despite the turn of events. Also thanks to the audience members who turned up. And to Vandoren, for their continued support of my career and activities. (The students loved the reeds, pencils and stickers!)
Pictured with JeffCo masterclass students
LOOKING FORWARD:
Upcoming "Remote" Events
These are happening!!!
May 13
Zoom Event:
Saxophone Masterclass with Roxy Coss
3-4pm EDT
People's Choice Award:
ISC (International Songwriting Competition) Jazz Category
VOTE NOW! for my Composition "Mr. President"
Last day to VOTE! 
My song, "Mr. President" is a finalist in the International Songwriting Competition Jazz category! 
You can vote for the "People's Choice" award by clicking on the link below! 
Thanks for the support!
3rd Place: Made in NY Jazz Competition
I'm honored to have won 3rd place in the Made In New York Jazz Competition!! 
Thanks to the esteemed judges for their support: Lenny White, Mike Stern, and Randy Brecker!
Congrats also to Benny Benack III & Tobias Hoffmann.
---
For Immediate Release
America To Release "Half Century" Box Set To Celebrate 50th Anniversary!
Rare archival studio & live recordings consisting of alternate mixes, demos and rehearsals
The year 2020 marks the 50th Anniversary of music legends America. America Records is proud to release in early June the ultimate 8-disc Anniversary Box Set "Half Century." Produced for release and Compiled by Jeff Larson for America Archives, Containing CD's of rare archival studio recordings consisting of alternate mixes, demos and rehearsals, including several previously unreleased tracks ranging from 1970 – 2000. Along with the re-mastered Bremen 1973 in studio performance and two CD's of Radio Interviews providing an audio overview of the band's career, along with a DVD of Super 8 "Home Movies" (1972-1975) to give fans a behind the scenes look at the early years of this enduring band.
Founding members, Gerry Beckley and Dewey Bunnell (along with former band mate Dan Peek) met in high school in London in the late 1960s and quickly harmonized their way to the top of the charts on the strength of their signature song "A Horse With No Name." America became a global household name and paved the way with an impressive string of hits following the success of their first #1 single. Forty plus years later, these friends are still making music together, touring the world and thrilling audiences with their timeless sound.
From their formative years, America has been a band capable of transcending borders with its uplifting music and positive message. Embracing a rainbow of divergent cultures, America's audiences continue to grow, comprising a loyal legion of first, second and third generation fans, all bearing testament to the group's enduring appeal.
"I think that the ingredients of the America sound are the basic fundamentals that translate internationally," explains Beckley. "The Italians are huge fans of dance music, but they also love a ballad – they're romantic at heart. It's the same in the Far East. A lot of times in these countries, we see people singing along, and they don't really know what the words mean. Music is truly the international language."
Watch the promotional film: https://www.youtube.com/watch?v=HLgUvP6PjgM&t=1s
Disc 1: London Demos 1970: All Previously Unreleased
Early demos from the Fall of 1970 of the trio preceding their first Warner Bros self-titled album. This set represents the most complete set to date from this era recorded between several iconic London studios of the time.
1) Children (Dick James Session)
2) Riverside (Chalk Farm)
3) Rainy Day (Polydor Studios)
4) Here (Chalk Farm)
5) Satan (Polydor Studios)
6) Bummer (Chalk Farm)
7) Sea of Destiny (Chalk Farm)
8) How Long (Chalk Farm)
9) James Holladay (Dick James Session)
10) Children (Chalk Farm)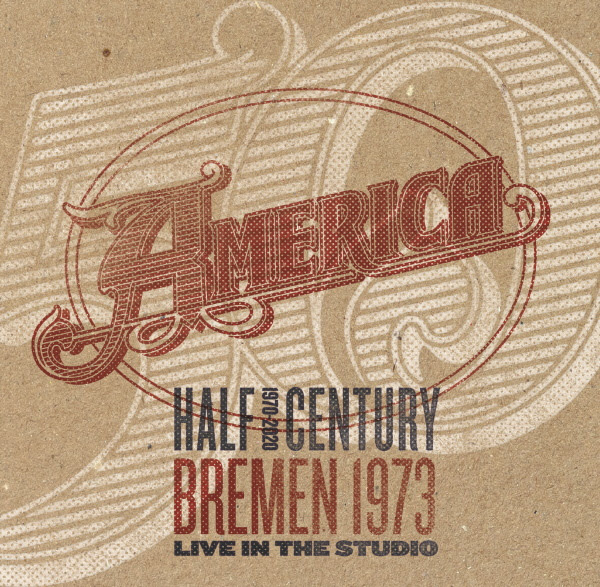 Disc 2: Bremen 1973 (Live on Air) – First Time Remastered Audio Release (Only previously available as a DVD)
An on-air live recording of the Trio from 1973, in-between the albums "Hat Trick" and "Holiday."  This recording has been remastered for the first time and includes all the un-edited studio banter.
1) Ventura Highway (Live)
2) I Need You (Live)
3) Don't Cross The River (Live)
4) A Horse With No Name (Live)
5) Moon Song (Live)
6) Lonely People (Live)
7) Wind Wave (Live)
8) Rainbow Song (Live)
9) Tin Man (Live)
10) California Revisited (Live)
11) Green Monkey (Live)
Disc 3: The Caribou Sessions 1976 – All Previously Unreleased
Rehearsals, outtakes, and demos from February1976 for the album "Hideaway," recorded at the famed Caribou Ranch Studios in the Rockies – Nederland, Colorado.  These recordings provide a "you are there" experience as these songs were being formed on their initial takes.
1 She's A Liar (Outtake / Alternate Mix)
2 Amber Cascades (Alternate Early Mix)
3 Today's The Day (Outtake / Walkthrough)
4 Lovely Night (Outtake / Take 1 Session
5 Hideaway PT 1 (Early Band Outtake)
6 Watership Down (Alternate Mix)
7 Letter (Alternate Mix)
8 Lovely Night (Buzz Studio Demo)
9 Jet Boy Blue (Outtake / Alternate Mix)
10 Who Loves You (Alternate Mix)
11 Caribou (Outtakes Montage)
12  I'm New In Town –(Buzz Studio Demo)
Disc 4: The Poison Oak Sessions 1981: All Previously Unreleased
In 1981, between the album "Alibi" (1980) and "View From The Ground" (1982), the band recorded several songs at Dewey's home studio, Poison Oak, in Northern California. This set contains early incarnations and alternate versions of songs released on later America albums as well as unheard songs that have been in the vault until now.
1. Sailors and Seagulls (unheard song)
2. Look at Me Now (Early Version)
3. My Dear (Early Version)
4. Sometimes Lovers (Early Version)
5. All The People – Whole Wide World (Early Version)
6. Coming On  (unheard song)
7. Now I Want Your Love (unheard song)
8. Inspector Mills (Early Version)
9. China Sea  (unheard song)
Bonus Tracks:
10. Doesn't The Time (unheard song)
11. Someday Forever  (unheard song)
Disc 5: The Alternate 90's Plus: All Previously Unreleased
Alternate mixes from the albums "Hourglass" (1994) and "Human Nature" (1998) along with unreleased songs that came before, in-between and after these official releases.
1. Young Moon (mix without inst. intro)
2. Call of the Wild (Alternate Early Mix)
3. Sleeper Train (Alternate Early Mix)
4. Ports of Call ((Alternate Early Mix)
5. Mirror to Mirror (Alternate Early Mix)
6. Whole Wide World (Alternate Early Mix)
7. Hope (unheard song)
8. The Hills Are Green (unheard song)
9. Horse (Interlude)
10. From A Moving Train (Single Version – edited shorter intro)
11. Wheels Are Turning (unheard song)
12. Town and Country (unheard song)
13 Moment To Moment (Alternate Mix)
14. Wednesday Morning (unheard song)
15. Oloololo (unheard song)
16. Overwhelming World (Alternate Mix)
17. Moment to Moment (Alternate Mix)
18. Hot Town (unheard song)
19. Pages (Alternate Early Mix)
20. If It Is The End (Previously Unreleased)
21. Remembering (New 2020)
Discs 6 & 7 America on the Radio – All Previously Unreleased
Various radio interviews stemming from 1974 – 2000's which provides a narrative and unique overview to their long career.
America Radio Interviews and Promo – The 70's
America Radio Interviews and Promo – The 80's
America Radio Interviews and Promo – The 90's – 2000's
EXCLUSIVE TO THE BOX SET!
Disc 8 – America – Home Movies (DVD)- All Previously Unreleased
"Home Movies" is all previously unreleased footage from the bands personal archive. A collection of very, "fly on the wall" footage, these films provide an amazing insight into the band, shot between 1972 and 1975, showing behind the scenes footage of, "Hat Trick at Home", early attempts at making home making of music videos and various on the road activities. These films give the viewer an amazing view of historical events as they unfolded. To any America fan, the ultimate access all area's time machine.
This DVD is EXCLUSIVE to this box set and will not be available beyond it.
Film 1) America Hat Trick at home 1: Rooftop Jam – Green Monkey – 1973 Kings Road, Los Angeles, CA
Film 2) America Hat Trick at home 2: Goodbye – 1973 Kings Road, Los Angeles, CA
Film 3) America Hat Trick at home 3: Sandman – 1973 Kings Road, Los Angeles, CA
Film 4) America Hat Trick at home 4: Hat Trick Rehearsal – 1973 Kings Road, Los Angeles, CA
Film 5) America: Bremen Behind The Scenes – 1973 (No Audio) Bremen, Germany
Film 6)  America: Dorothy Chandler Pavilion 1 – 1973 Los Angeles, CA
Film 7) America: Air Studios – London Misc. Footage – 1974 London, England
Film 8)  America: Airplane High Jinx 1 – 1974 (No Audio) In the Air
Film 9) America: Airplane High Jinx 2 – 1975 In the Air
Film 10) America: Tour Plane Interview – 1975 On the Ground
For more information: https://www.musicglue.com/america
Press inquiries: Glass Onyon PR, PH: 1-828-350-8158 (US), glassonyonpr@gmail.com
---
Posi-Tone Swingtet "One For 25"
l to r: Farnell Newton, Art Hirahara, Theo Hill, Michael Dease, Diego Rivera, Patrick Cornelius, Lauren Sevian, Boris Kozlov, & Rudy Royston
It's our 25th anniversary and we've made some music to celebrate.
Check it out and enjoy!
Copyright © 2020 Posi-Tone Records, All rights reserved.
You are receiving this email because you purchased music or opted in from our website
Our mailing address is:
Posi-Tone Records
P.O. Box 2848
Los Angeles, CA 90294
Want to change how you receive these emails?
You can update your preferences or unsubscribe from this list.
---
Dear friends,
I hope that you are all safe and healthy. In times like this, sending out promotional emails seems a trivial pursuit. But I did want to reach out to let you know that Billy and I are okay. We've been practicing for an upcoming trio recording. Of course, we don't know when that will happen now, but every day we practice the music and take walks in the (appropriately) sparsely populated streets of our suburban Teaneck neighborhood.
I also want to tell you about an opportunity to get some music and help a great cause. If you purchase anything from the
13th Note Records
web site through the month of April, we will donate the total proceeds to either Doctors Without Borders or the Jazz Foundation of America. This includes my new solo CD of Billy's compositions, Domestic Harmony, as well as any older CDs that are still in stock or available for download.
We won't even subtract the shipping charges or taxes before sending in the money. We will donate those charges out of pocket.
This offer applies to downloads as well as CDs.
Please stay safe and healthy during these difficult times.
If you are experiencing financial hardship as a 1099 worker, I'm sure you've received information about applying for unemployment. What you may not know is that you can also apply for an
Economic Injury Disaster Loan
offered by the SBA.
1099 workers and sole proprietors can apply;
It takes 5 minutes to apply if you have the info gathered.
Biz name / start date / contact info / gross revenues and COGs (cost of goods sold) from 2/1/19 through 1/31/20
You can use this to pay your vendors, suppliers, etc.or as working capital to run your business. You can use it for rent or mortgage payments or to pay off other debt.
Payments are deferred for one year from the origination date. You have 30 years to pay it back so the payments will be manageable.
There's also a box to check if you'd like to be considered for an advance of up to $10,000. Check this box. If you decide not to take the loan, you don't have to pay back the advance.
"Domestic Harmony is a strikingly sensitive tribute from one brilliant artist to another."

-Donald Elfman, NYC Jazz Record

My first solo piano CD since 2015, my new recording features the music of my husband, composer and drummer Billy Mintz.

Here's a video we did back in 2011 that still makes me smile. I hope it brightens your day.

Check out the Video EPK for Domestic Harmony
Find me on social media and share jazz with your friends:
---