Zzaj HEADER—————————————————————————————––
The Duke Ellington Center for the Arts is thrilled to present The Great Reunion: a virtual concert celebrating Louis Armstrong and Duke Ellington.

Featuring a performance from the esteemed André De Shields  (Hadestown, Ain't Misbehavin') along with many of our favorite artists. Whether you've been to all of our virtual events, or will be joining us for the first time, you won't want to miss it!

Sunday, September 20th
On Zoom
4:00pm

This event is free and open to the public.
Click the link below to register.

We love you madly!
This event will be hosted by our very own "dynamic duo" Mercedes Ellington and Tony Waag, and will feature the inestimable talents of:

James Zollar, Nabuko Kiryu, DeWitt Fleming Jr., Jennie Harney Fleming, Kent Drake, Karen Callaway Williams, Eli Yamin, Antoinette Montague, Marion Cowings, Andrea Wright, Ty Stephens, AC Lincoln, David Ostwald, Michael Choi, Vanda Polakova, Sharon K. Janda, Glafkos Kontemeniotis, and Greg Jarrett
Mercedes Ellington and André De Shields
Photo credit Lia Chang
We're so grateful for all of you who support the Duke Ellington Center for the Arts. We need the arts, and we need Duke now more than ever. So that we can continue to bring events like this into your homes, please consider making a tax-deductible donation.

We love you madly!
---
For Immediate Release
Prog Rock Visionaries SONTAAG Release New Single "BEYOND FOREVER!"
Los Angeles, CA – International rock collective Sontaag, whose eponymous debut album is a multi-generic collision of progressive space opera, cinematic ambience and sci-fi storytelling that arrived to significant critical acclaim in 2014, are set to return into 2020's dystopian new normal.
On September 18th, the band will release their new single "Beyond Forever." The cast of this particular mission finds original collaborators Richard Sontaag (guitars, keyboards) and Ian Fortnam (vocals) joined by Steve George (Swervedriver) on bass while Dave Barbarossa (Adam And The Ants/Bow Wow Wow) – whose trademark beats propelled Sontaag's 2019 all-out sonic assault on Hawkwind's "Silver Machine" (with Youth, Nik Turner and The Orb) – returns on drums.
"Beyond Forever" and its companion track "Back To My Soul (both produced by Richard Sontaag) are available through Cleopatra Records via all digital platforms with cover art by Julie Cunnah.
Stream the single: https://orcd.co/sontaag_beyond_forever
Ian Fortnam: "Between them, these compositions form the next chapter of the Sontaag story. The conclusion of the album saw our lead character drifting away from a scene of total annihilation into an uncertain future. These songs reflect our hero's innermost thoughts. 'Beyond Forever' finds him lost, alone, permanently social distanced, but ultimately optimistic, while 'Back To My Soul' has him searching for spiritual redemption while mourning for all that's gone. If our first chapters were set in outer space, these next instalments play out in a terminally locked-down inner space."
Richard Sontaag: "'Beyond Forever' has a kind of James Bond theme feel to it. Ages ago, I remember going to a film studio in Ealing and watching them cut together the opening credits of a Bond film, and that was a lot of fun. When we were writing 'Beyond Forever,' I was thinking of something that could play over a really spaced-out Bond opening. As for 'Back To My Soul,' I like riffs, but I'm also interested in the traditional craft of songwriting. 'Back To My Soul' is an attempt to combine the two."
Steve George: "When my best buddy and I experienced the joy of playing an electric guitar for the first time, we didn't have an amp, so we commandeered his brother Richard's old Vox AC30. The amp kept cutting out, but that did not ruin the thrill of reproducing the riffs of 'War Pigs,' 'Silver Machine' and, sadly, 'Smoke on the Water.' So playing with Sontaag all this time later means that things have kind of come full circle for me."
"Progressive restored to its original sense. By referencing the last five decades of music and film, Sontaag create a highly original sci-fi morality tale for the future, and one of the year's most unusual listening experiences, itself crying out for movie status." 8/10 – Classic Rock
"Progtastic!" 4/5 – Daily Mirror
"Just download it to your brain from the nearest orbiting space station." – Huey Morgan, BBC Radio 2
"A schizophrenic head fuck of an album, switching between ambient electronica and crunchy hard rock." – Detroit-Metro Times
"A spectacular collision of British eccentricity and dramatic storytelling." – Line Of Best Fit
"Sontaag have created one of the year's most unusual listening experiences with this 21st century take on a sci-fi morality tale." – Shindig

PHOTO CREDIT: Julie Cunnah/Kevin Nixon
Press inquiries:
Glass Onyon PR
Billy James
PH: 828-350-8158
glassonyonpr@gmail.com

CLEOPATRA RECORDS, Inc.
11041 Santa Monica Blvd #703
Los Angeles CA 90025
www.CleopatraRecords.com
Facebook @Cleopatrarecords
https://www.facebook.com/CleopatraRecords/
Instagram @cleopatrarecords
https://www.instagram.com/cleopatrarecords/
Twitter @cleopatrarecord
https://twitter.com/cleopatrarecord
Youtube @Cleopatrarecords
https://www.youtube.com/channel/UCopQ0616Fpfrq8Gt0N-0zOQ
Soundcloud @cleopatra-recs
https://soundcloud.com/cleopatra-recs
Dailymotion @Cleopatrarecords
https://www.dailymotion.com/CleopatraRecords
Vimeo @cleopatrarecords
https://vimeo.com/cleopatrarecords
Spotify @cleopatra_recs
https://open.spotify.com/user/cleopatra_recs
Linkedin @cleopatra-records
https://www.linkedin.com/company/cleopatra-records
---
Get YOUR music heard!
From Country to Hip Hop, Gospel to Heavy Metal, Folk to Experimental, and everything in between, the Indie Bible has helped THOUSANDS of independent artists reach success!Even though you have recorded some AMAZING songs, in order to succeed you need to build an AWARENESS of your music, not just a FEW places, but EVERYWHERE!
The ULTIMATE INDIE BUNDLE can help you to get valuable radio airplay, music reviews, spotlight features, video airplay, physical & digital distribution, signed to a record label and much more!
The Ultimate Indie Bundle features:
1100 Publications from around the world that will REVIEW your music!
4300 Radio Stations and Shows from around the world that will PLAY your songs!
960 Music Blogs that will feature your music!
970 Record Labels that are ACCEPTING DEMOS!
140 CD Distributors!
180 Digital Music Distributors!
380 Digital Websites where you can UPLOAD your music!
30,000 Music Venues, Festivals and Booking Agents!
Plus 190 cutting edge ARTICLES that will help bring your career to a whole new level!
The ULTIMATE INDIE BUNDLE can help you get your music reviewed, your songs played on the radio and your music distributed (both physically and online) around the world. Listings are from the US, Canada, the UK, Europe, Japan, Australia… and everywhere else!
It can also help you to book gigs throughout the United States and Canada with its massive list of 30,000 venues, festivals and booking agents!
Best of all, you can get the entire set of directories for only $59.95, a savings of $160!
"This is an absolutely priceless resource for Indie musicians!"
— Jodi Krangle, Founder of The Muse's Muse

"Thanks for saving me about 4,000 hours of work!"
— Dave Grammerstorf, Recording Artist
IF YOU WANT TO BOOST YOUR STREAMS AND DISCOVER NEW FANS ON SPOTIFY, CHECK OUT THE NEW 2nd EDITION 'INDIE SPOTIFY BIBLE'!
This
incredibly detailed directory
will enable you to
TAP
into this VAST Spotify market by providing you with detailed contact information for over
3,400
YouTube playlists. Each playlist is categorized by GENRE so you can
easily 
contact the curators that welcome your
specific
style of music.!
---
| | |
| --- | --- |
| | The Indie Bible  •  1203 Stanton Road  •  Ottawa, Ontario K2C3C9 |
---

Virtual Jazz Social:
Dave Stryker Remembers Vic Juris
With Special Guests
Mike Moreno and Kate Baker Juris
Sunday, September 20th
4-5 p.m.
Live on the New Jersey Jazz Society
Facebook Page 
www.njjs.org
Vic Juris, left, and Dave Stryker last November at the Giants of Jazz concert in South Orange.
Photo by Tony Graves
By Mitchell Seidel
The jazz world is anchored by people like guitarist Vic Juris, musicians possessing such talent they can be counted on to seamlessly lead or support sessions of all sorts. Throughout his career, Juris supported funky organists, boppish horn players and even the ultra-modern saxophonist David Liebman, who in a post-mortem tribute pronounced him "the hardest worker I have known."
We can proudly call the Jersey City native "local talent" who lived most of his life in North Jersey. Indeed, when he wasn't on the road, Juris could be found playing somewhere in the region. Coronavirus notwithstanding, it's odd to see jazz listings and not find that Juris is performing somewhere locally. "I always have gigs," he said in 2017. "I always make sure that I'm playing, and that there's a challenge in it for me." Juris died December 31, 2019, at Saint Barnabas Medical Center in Livingston, NJ, at the age of 66 after a six-month battle with liver cancer.
Anyone who follows guitarists can tell you they're a close-knit bunch. They go to each others' gigs, check out their compatriots' compositions and albums, and, in the case of guitarists Dave Stryker and Juris, lived in the same West Orange neighborhood. There was always a sense of mutual admiration when they got together and jammed or simply crossed paths and talked shop.
An example of that will be on display on September 20 at the New Jersey Jazz Society's Virtual Social, when Stryker will give a nod to his late friend while performing some of his own material as well. Stryker will perform live from 4-5 p.m. on the New Jersey Jazz Society Facebook page (NJJS). 
Ever since he arrived in New Jersey from his native Omaha some 40 years ago, Stryker has been ubiquitous on area stages and in clubs. He has performed with such notables as organist Jack McDuff and saxophonist Stanley Turrentine, among others and has numerous album credits as a writer and arranger, some 50 as an album sideman, and nearly as many under his own name.
Funding for the NJJS Socials has been made possible in part by Morris Arts through the New Jersey State Council on the Arts/Department of State, a partner agency of the National Endowment for the Arts.
This E Mail is being sent by:

Jim Eigo Jazz Promo Services
272 Ste Route 94 S #1  Warwick, NY 10990
T: 845-986-1677
E-Mail: jim@jazzpromoservices.com
Web Site: www.jazzpromoservices.com/

HAVE A JAZZ EVENT, NEW CD OR IMPORTANT ANNOUNCEMENT FOR THE JAZZ COMMUNITY YOU WANT TO PROMOTE? CONTACT JAZZ PROMO SERVICES FOR PRICE QUOTE.

CHECK OUT OUR NEW YOUTUBE VIDEO HERE
---
IN MAY, 2019 AT NYC's
MEZZROW JAZZ CLUB,
DENNY ZEITLIN, BUSTER WILLIAMS & MATT WILSON WERE "IN THE ZONE"
Sunnyside Records SSC 1582
CRITICAL ACCLAIM
for Denny Zeitlin : Live At Mezzrow
"There can be no doubt that being in the audience at Mezzrow on either the 3
rd
 or 4
th
 of May 2019 must have been a very special treat for lovers of great music for it was on both days that the incomparable riches of Denny Zeitlin's pianism were on full display.  Mr Zeitlin is one of the finest interpreters of classic American music…Together with these two musicians who are fully attuned to his vision and artistry Mr Zeitlin's music soars into the stratosphere of art and once again we have a recording that is to die for…"
Raul da Gama, jazzdagama
"…Now in his eighties, Zeitlin is playing with all the invention focus and daring that has always characterized his work…Zeitlin the improviser lives on the edge of the avant-garde: it is a good place to be…from that vantage point he courts the unexpected.  He loves the sound of the piano almost for its own sake and the Steinway rewards him…Bill Evans has been credited with redefining the piano trio.  Zeitlin, Wilson and Williams when playing like this redefine the piano trio just as radically… this is an impressive album…"
Jack Kenny, jazzviews
"There's few folks who approach the piano like Denny Zeitlin—and this beautiful live set is a perfect illustration of his deep talents and very unique sound on his instrument!  Zeitlin is a master of balancing darkness and light—technical brilliance and down to earth energy—working here with his longtime trio with Buster Williams on bass and Matt Wilson on drums—two players who are instantly, innately responsive to the many-textured sounds that Zeitlin brings forth from the piano!  And throughout it all, no matter what the mood, the whole thing manages to swing—even in subtle ways."
Rick Vojcik, Dusty Groove
"…this album is like a 3" steak cut at Morton's, filled with flavor, oozing with texture, with each bite a treat to the senses.  Zeitlin's fingers and mind have an encyclopedic knowledge of tradition, class and style…Each tune selection, each chord and each note makes you feel like Zeitlin is acting like Geppetto, carving a living being that moves, dances and sings out of a piece of wood.  Everything comes alive in his hands."
George W. Harris, jazzweekly
"Greatness among us: Denny Zeitlin, 82, leads his piano trio—bassist Buster Williams, drummer Matt Wilson—through compelling and, at times, rousing, mind-boggling performances of some tried-and-true jazz standards, with his unusual runaway aplomb…Live at Mezzrow (Sunnyside Records) showcases the veteran jazz pianist at his best, and most versatile… You don't always know quite where Denny Zeitlin will go, but you always want to be there with him…"  
Carol Banks Weber, festivalpeak
"There's no surprise about the consistent brilliance of pianist Denny Zeitlin's new album Live at Mezzrow (Sunnyside).  Recorded at the New York piano bar over a two-night run last year when he was 81, the session extends Zeitlin's late career creative surge into his ninth decade…"  Andrew Gilbert, San Francisco Classical Voice
"…Once again delivering a piano trio date that's a defining moment of a generation of jazz fans, they deconstruct standards to reassemble them like drill sergeants you wind up respecting.  The originals reflect unending creativity and vision while the disc on the whole makes you wish you were there hanging on in anticipation of what's coming around the next bend.  Killer stuff from the king of the realm and his loyal horsemen."
Chris Spector, midwestrecord
"Coming up on two decades of creative engagement and evolution, pianist Denny Zeitlin's group with bassist Buster Williams and drummer Matt Wilson remains one of the most bracing, sophisticated and creatively satisfying trios on the scene…everybody appears to be in peak, pliable form…Zeitlin's command and combination(s) of numerous musical dialects, Williams' elastic resonance and grounding presence, and Wilson's character, coloring skills and impeccable sense of time and groove all come together to form a beautiful whole.  This trio is both firm in its constitution and loose in its methods of operation.  It's simply the best of both worlds."
Dan Bilawsky, allaboutjazz
"West coast pianist Denny Zeitlin creates a classic and adventurous live set with his long-standing trio featuring Buster Williams and Matt Wilson on Live at Mezzrow… Zeitlin's brand of pianism is perfect for the space—adventurous but squarely within the modern tradition, with subtleties in the harmonies, the countermelodies, the voicings, and the rhythmic interplay that benefit from an intimate sonic space…Zeitlin, over the age of 80 on the recording date, is never less than fully assured, clear in tone and touch, able to move nimbly and yet with exquisite dynamics…there is mastery of the jazz language but a sense that it should liberate rather than constrict any given piece of music…"
Will Layman, popmatters
"…Dr. Zeitlin is a pianist with great facility, loves melody, and creates long, flowing, solos that are poetic and powerful whereas the rhythm section is just as musical and exploratory as its leader.  One just knows they never play a song the same way twice… these albums are creative music at its best… sit back, listen, and luxuriate in the splendid "Live at Mezzrow".
Richard B. Kamins, steptempest
"…Zeitlin delights in stretching familiar themes every which way, and he needs musical co-conspirators that are on the same wave length.  After 18 years of playing with Zeitlin, the absolutely reliable Williams and the exuberant Wilson are right there with him at all times, and the music just flows and flows… Happily recommended."
Stuart Kremsky, mrstusrecordroom
"If improvisation is the key ingredient in Jazz, you sure get your money's worth when you listen to pianist Denny Zeitlin's music…it's as though his mind is seeing parallel melodic universes and he is trying to get them all in view at the same time…Denny has an almost instantaneous grasp of the melodic, harmonic, and rhythmic possibilities of each song or tune that he improvises on such that his ability to interweave between these, three musical elements creates the "texture" or sonority of his music."
Stephen Cerra, jazzprofiles
"…Zeitlin's relationship with Sunnyside records, beginning in 2009, was, and continues to be a fortuitous and fruitful one…an album a year schedule at the label that continues to this day, with solo, trio and electro-acoustic offerings of the highest caliber…which brings us to Live at Mezzrow…the songs are familiar; the trio takes them into unfamiliar territory and back again with a modernistic verve…perhaps the finest of his ongoing album releases for Sunnyside Records." Dan McClenaghan, allaboutjazz
"Still going strong some fifty-six years after his first records, the polymath jazz pianist Denny Zeitlin continues his torrid pace of recording with yet another album that delves into one of his many fascinating sides…Zeitlin's trio might not get together too frequently but when they do it's magic…from serene moments to uninhibited flashes, Denny Zeitlin's trio found themselves in particularly good form that spring night at the Mezzrow Jazz Club."            S. Victor Aaron, somethingelsereviews
please forward this flyer to people who may be interested
This E Mail is being sent by:

Jim Eigo Jazz Promo Services
272 Ste Route 94 S #1  Warwick, NY 10990
T: 845-986-1677 / F: 845-986-1699
E-Mail: jim@jazzpromoservices.com
Web Site: www.jazzpromoservices.com/

HAVE A JAZZ EVENT, NEW CD OR IMPORTANT ANNOUNCEMENT FOR THE JAZZ COMMUNITY YOU WANT TO PROMOTE? CONTACT JAZZ PROMO SERVICES FOR PRICE QUOTE.

CHECK OUT OUR NEW YOUTUBE VIDEO HERE
---
5 pm BST and 12PM EST
Info HerePerforming Selections From Her
NEW CD
Brown Book
Artist: DENISE MANGIARDI
Title: BROWN BOOK
Label: Alice's Loft Music
Artist Website: www.denisemangiardi.com
Release Date: FEBRUARY 1, 2020
UPC Code: 6 43157 44804 4
1- Soundscapes 1 2:31 
2- The Exchange 6:53 
3- Brown Book 4:48 
4- Day Time Kind of Girl 5:07 
5- Horn Song 7:53 
6- My Beauty 4:01 
7- Castle in the Sky 5:30 
8- Red Bouquet 3:03 
9- Waves 4:14
10- Soundscape 2 1:50 
All songs written and arranged by Denise Mangiardi except 'My Beauty'
Music- Copyright 1968-Thelonious Music Corp-Ultra Music Publishing
Lyrics -Copyright 2019 -Alice's Loft Music- PRS
Musicians: 
Denise Mangiard Vocals, Jay Anderson Bass, Mark Soskin Piano, Jeff Boudreaux Drums, Brian Seeger Guitar, Tony DaGradi Soprano/Tenor, Dave O'Higgins Tenor, Jerry Bergonzi Tenor, Maurizio Ravalico Percussion,
Strings are by the Slovak National Symphony Orchestra 
Brown Book features Denise Mangiardi's singing and writing with fine contributions made by pianist-keyboardist Mark Soskin, guitarist Brian Seeger, bassist Jay Anderson, drummer Jeff Boudreaux, percussionist Maurizio Ravalico, Tony Dagradi on soprano and tenor, Dave O'Higgins on tenor-saxophone, and a guest spot for tenor great Jerry Bergonzi. In addition, five of the ten selections feature the singer's writing for the Slovak National Symphony Orchestra.
Sandwiched by a pair of brief instrumentals for the orchestra ("Soundscapes I." and "Soundscapes II."), the set covers a variety of moods. "The Exchange" is a dramatic ballad about the pain of rejection (Dagradi's soprano and the strings add to the piece's atmosphere), "Brown Book" has a theme that is both haunting and catchy, and "Day Time Kind Of Girl," which is about a woman who has her own way of doing things, is quite bluesy.
"Horn Song" is a particularly infectious Latin-flavored tune with assertive lyrics and solos from three tenor-saxophonists including the masterful Jerry Bergonzi. "My Beauty" features Denise Mangiardi's sensitive words to Thelonious Monk's "Ugly Beauty." Brown Book also includes the celebratory Latinish love song "Castle In the Sky," the upbeat "Red Bouquet," and the quietly dramatic "Waves" which finds Mangiardi's warm voice accompanied by the string orchestra.
Denise Mangiardi has had a life as productive and colorful as her music. When she was 14 she was already a professional musician working in New York. She graduated from the Berklee College of Music with a degree in piano and composition, studied harmony with Jerry Bergonzi, and in the 1990s her mentor was Ellis Larkins whose sophisticated piano inspired her compositional style. Mangiardi performed in many of New York's top clubs (including the Village Vanguard) before moving to New Orleans where she was a major part of the scene for five years.
A long-time resident of London, Denise Mangiardi has sung with big and small bands, played piano and guitar, arranged for other artists, and written for string orchestras. Her earlier albums include Fine Tuning, Camden Town, Alice's Soul, Crusade, Naked Truth (which features Jerry Bergonzi) and Skylark. She has consistently impressed and delighted listeners and critics alike in several fields.
The diverse and consistently rewarding Brown Book is arguably Denise Mangiardi's finest hour so far..
Available From: •Amazon •CDBaby •iTunes
NATIONAL PRESS CAMPAIGN:
JIM EIGO, JAZZ PROMO SERVICES
272 State Route 94 South #1, Warwick, NY 10990-3363
Ph: 845-986-1677 /
jim@jazzpromoservices.com • www.jazzpromoservices.com
"Specializing in Media Campaigns for the music community, artists, labels, venues and events."
This E Mail is being sent by:

Jim Eigo Jazz Promo Services
272 Ste Route 94 S #1  Warwick, NY 10990
T: 845-986-1677
E-Mail: jim@jazzpromoservices.com
Web Site: www.jazzpromoservices.com/

HAVE A JAZZ EVENT, NEW CD OR IMPORTANT ANNOUNCEMENT FOR THE JAZZ COMMUNITY YOU WANT TO PROMOTE? CONTACT JAZZ PROMO SERVICES FOR PRICE QUOTE.

CHECK OUT OUR NEW YOUTUBE VIDEO HERE
---
NARAS Members/Grammy voters:
Please consider "Sacred Spaces" in the New Age category in the first round of voting.
Thank you for the time and consideration.
Please be safe out there.
Very grateful,
M
---
For Immediate Release
Acoustic Guitar Virtuoso Mark Vickness To Release Second Album Interconnected
Mark Vickness, acoustic guitars with Mads Tolling, violin; Joseph Hebert, cello; Dan Feiszli, bass & Ty Burhoe, tabla
Three years after releasing his debut solo CD, Places, composer/guitarist, Mark Vickness releases Interconnected featuring four new solo modern fingerstyle compositions and four original pieces with his new ensemble, also called Interconnected. In addition to Mark on acoustic guitars, the ensemble brings together two time Grammy winning violinist, Mads Tolling, cellist Joseph Hebert, Dan Feiszli on upright and electric bass and tabla virtuoso, Ty Burhoe.
Says Mark, "The music on this recording is intended to convey interconnectedness, the reality that we live in an interconnected, interdependent world, that we are all one human race. Instrumental music is an ideal means of expressing this because it is a universal language. This ensemble is comprised of musicians who are capable of a wide range of styles from different cultures and different eras. I worked hard to write this music with interconnectedness in mind, within each piece individually and in the relationships between the pieces themselves."
Mark Vickness
Mark began his musical training on piano at age six. The road from there to the composer/modern fingerstyle guitarist he is today included a bachelor's and master's degree in composition, studies in classical piano, guitar, sitar and tabla, years as a performing jazz guitarist, composer and arranger, several film scores and three decades of recording and performing as the instrumental half of the acoustic fusion duo, Glass House which has released three CD's, two EPs and a host of widely viewed YouTube videos. Mark's performing experience spans a huge range of genres from free improv to West African drum and dance ensembles, from Motown and funk bands to big band jazz and orchestral conducting. Schooled in composition by Pulitzer Prize winning composer, Mel Powell, Mark has recorded and performed with world renowned musicians including two time Grammy winners, The Turtle Island String Quartet, legendary bassist, Michael Manring, and guitarists Alex DiGrassi and Don Ross.
Mads Tolling 
An internationally renowned violinist and composer, Mads is a two-time Grammy Award-Winner and the 2016 DownBeat Critics Poll Rising Star winning violinist. As a former nine year member of both Turtle Island Quartet and bassist Stanley Clarke's band, Mads has spent most of his professional life touring internationally. Mads has been featured on NPR's Morning Edition and his recordings have received rave reviews in Downbeat Magazine, Strings Magazine, The Washington Post and the San Francisco Chronicle. He has performed with The Who, Chick Corea, Ramsey Lewis, Paquito D'Rivera and many others.
Joseph Hebert
Joe has recorded and performed across multiple genres with hundreds of artists including Carlos Santana, Stevie Wonder, Tower of Power and Ray Charles. He is Assistant Principal cellist with the Oakland East Bay Symphony. The Oakland Tribune describes him as "one of the most eloquently expressive cellists in the San Francisco Bay Area.
Dan Feiszli
Dan has performed with such notable artists as James Moody, Raul Midon, and Mickey Hart. He has toured nationally and internationally with artists including Julio Iglesias, Nicole Yarling and Raul DiBlasio, and played in the pit orchestras for musical theatre productions including Hamilton, The Lion King and Billy Elliot. In addition to his career as a performer, Dan is featured on hundreds of recordings as both a bassist and recording engineer, and has recorded and mixed albums reaching the highest positions on the US Top 40 and Jazz Radio Charts. Dan's work with Mark dates back years as both a bassist performing with Glass House and recording engineer for Places and Interconnected.
Ty Burhoe
A disciple of the great tabla maestro, Ustad Zakir Hussain, Ty is internationally recognized for being instrumental in creating unique collaborations that weave tabla with other world traditions. He has been featured on many soundtracks including the academy award winning documentary, "Born into Brothels." Ty has recorded and performed with a broad range of artists including Zakir Hussain, Art Lande, Bela Fleck, Walter Becker (Steely Dan), Mamadou Diabate, Kitaro, Jon Anderson (Yes) and many more. Ty's collaboration with Mark dates back to early recordings with Glass House.
Interconnected was recorded, engineered and mixed by Dan Feiszli at his studio in El Cerrito, CA and at 25th Street Recording in Oakland, CA. The CD was mastered by Reuben Cohen at Lurssen Mastering, Burbank, CA. The CD cover art and design was done by Mateo Mok.
Mark is endorsed by Greenfield Guitars, Montreal. He plays a Michael Greenfield G4 fan fret and a Greenfield G2B baritone guitar.
"The fingerstylist makes the most of this opportunity to showcase the limitless sounds and textures that can be achieved primarily with his custom Michael Greenfield steel-string guitars." – Pat Moran, Acoustic Guitar (on Places)
"'Vickness' acoustic compositions allow him to use his wonderful technique to convey atmospheric, emotional music that immediately draws attention. His stunning harmonics, perfect chord changes and ability to use the guitar as a percussion instrument are an amazing blend." – Vintage Guitar Magazine
Interconnected is scheduled for release on September 15th, 2020. The group is looking forward to touring as soon as it is safe to do so. In the interim, Mark is compiling material for a third solo CD.
To purchase: markvickness.hearnow.com
For more information:
Website: MARKVICKNESS.COM
Facebook: facebook.com/mark.vickness
Press inquiries: Glass Onyon PR, Billy James, PH: 828-350-8158, glassonyonpr@gmail.com
---
Charles Lloyd, Zakir Hussain, and Julian Lage.
Healdsburg Jazz presents the world premiere of Charles Lloyd, Zakir Hussain and Julian Lage playing together as a trio for the first time, to be streamed live around the world.
The group will play together in a safe, socially distanced fashion without an in-person audience, captured by state-of-the-art sound and video equipment, and beamed to a worldwide audience.
For a minimum $15 donation, viewers will have 72-hour access to the concert after the live performance, which starts at 7 pm (Pacific Time).
On Saturday, September. 26, Healdsburg Jazz presents the world premiere of Charles Lloyd, Zakir Hussain and Julian Lage playing together as a trio for the first time, to be streamed live around the world. Each musician will be driving to the intimate wine country town in Northern California for this extraordinary real-time live show. Saxophonist/flautist Charles is heading up from Santa Barbara, tabla-master Zakir from Marin County, and guitarist Julian all the way from Nashville, Tenn.

The group will play together in safe, socially distanced fashion without an in-person audience from the Paul Mahder Gallery,  captured by state-of-the-art sound and video equipment and beamed to a world-wide audience. For a minimum $15 donation, viewers will have 72-hour access to the recorded concert after the live performance, which starts at 7 p.m. Pacific Time.

The coronavirus pandemic may have shut down the Healdsburg Jazz Festival this summer, but jazz fans around these parts should know by now, after 22 years of festivals, that Founder and Artistic Director Jessica Felix is capable of pulling a rabbit out of her hat. And so she has again with this superstar trio. It will be her last concert as Artistic Director of the festival, as she is retiring on Sept. 30.

"Charles and Julian had been scheduled to perform during this year's festival," Jessica says of the early-June 10-day jazz blast that had to be canceled. "Knowing we still have NEA funding available, I really wanted these three longtime friends of mine to be here and perform the kind of live concert that few other festivals have attempted to do during the pandemic. Most are rebroadcasting past shows, but I wanted to offer Charles, Zakir and Julian the opportunity to play together in a safe venue. I am very honored they'll be here on this emotional weekend."

The concert will have an additional special meaning because it completes a circle that began in 2000 during the second Healdsburg Jazz Festival. It was there that Charles Lloyd, making his festival debut, invited a 12-year-old kid from Santa Rosa to sit in with the band on guitar. That kid was Julian Lage. Julian went on to become a real Healdsburg stalwart, playing 12 festivals, maturing on the way into the superstar he is today. For their parts, Charles performed at eight festivals and Zakir four.

Charles Lloyd: "I can feel in my bones that it will be an evening filled with wonder, and it is an honor to be able to give this concert as a final tribute to Jessica Felix who has been an ally and friend for many years. Her contribution to the Healdsburg community cannot be measured with words."

Zakir Hussain: "I am looking forward to this with great excitement. Special thanks to Jessica for inviting us. The Healdsburg Jazz Festival always inspires artists to exceed expectations. It is always special to perform there."

Julian Lage: "This is the final production for Jessica, so it's such an honor to be participating in it. She's given so much of herself for so many people with so much love and respect. My goodness, the festival would not exist without her. And my development wouldn't have happened without her. The people I've met through the festival, the standards I was raised with. I am a child of this movement that she spearheaded. To be part of her world has been a gift."

To audiences familiar with the Healdsburg Jazz Festival, a trio of this nature, a musical aggregation of spectacular potential, would not be out of the ordinary.  It's just what Jessica has done amid presenting hundreds of acts in her 22 years here. But this year the trio happens to be the only case of musicians appearing in Healdsburg to play a show of this caliber — the rabbit she pulled out of her hat. And it will be accessible to thousands upon thousands of viewers.

At 82, Charles Lloyd still seems unstoppable. This will be the sax legend's first concert of 2020 and one can only imagine the music bursting to get out of him.
Information and registration page:

https://healdsburgjazz.org/lloyd-hussain-lage-trio-live-from-healdsburg/
Charles, Zakir and Julian have collaborated before, but not altogether in a formal setting, so this performance constitutes a world premiere. Charles and Zakir first played together at Grace Cathedral in San Francisco shortly after the 9/11 attacks in New York. As Charles tells it, "The afternoon of our concert, someone had threatened to bomb the Golden Gate Bridge. Later Zakir said that 'music is about creating bridges, not destroying them.' " Charles affirms that the music they made that day "was deep and joyful, a feeling that continues to this day when they play together." In 2004, Charles and Zakir formed a trio, Sangam, with the great drummer Eric Harland, releasing one self-titled album and playing at the 2008 and 2011 Healdsburg Jazz Festivals.

It's always dicey to call someone "the greatest in the world" at something, but that appellation is pretty much the consensus view of Zakir Hussain, whose skills on the tabla are very close to being supernatural. Zakir says he is looking forward to the upcoming trio show "with great excitement." As he tells it, "It is a singular honor to have master Lloyd select me to perform with him at the prestigious Healdsburg Jazz Fest. I also look forward to working with the fabulous Julian Lage."

With 10 acclaimed records under his belt and a resume playing on dozens more, Julian is a wildly eclectic musical spirit recognized as the top guitarist of his generation. He is primarily a jazz guitarist but a master of many styles, from bluegrass to classical to Hindustani, each of which he weaves together seamlessly. Julian, who had been touring with Charles in the months before the pandemic and is on Charles' recent album 8: Kindred Spirits (Live from the Lobero), had only experienced playing with Zakir while sitting in at the Charles Lloyd and Friends 80th Birthday Celebration that anchored the 2018 Healdsburg Jazz Festival.  A brief encounter but enough for Julian to recognize Zakir as an "absolutely radiant being."
Julian on Charles: "Charles is a master, a true master in the sense that his life experience manifests through a sound that is so cultivated and genuine. We've been playing together lately. One of his superpowers is that he includes others in his world of spirituality and inspiration. To be in his presence actually improves my playing. You can really feel it. It's profound."
Julian on Zakir: "Saying he's special is an understatement. Y'know, he's got a unique combination of traditional background with a progressive vision. That's pretty rare. It's one thing to have a vision and another to be able to manifest it around the world."
Julian on Jessica: "The festival is Jessica's vision, a vision of including musicians who really come from the same source… not stylistically, but like-minded, passionate, risk-taking artists. And presenting it to the community in a really approachable way. As a fan, that's how I've always viewed the festival. She makes it available to everyone, not just elites. She created demand, and it just kept going. It's really centered on the music and the community. And for me, it's extra special because it happens to be a hometown experience."
MUSICIAN'S SHORT BIOGRAPHIES
Charles Lloyd
NEA Jazz Master, Charles, who is ethnically a blend of African American, Choctaw, Irish and Mongolian, was born in Memphis in 1938. He came up playing the blues, left Memphis to study at USC in Los Angeles, and had quick success in jazz after moving to NYC to join Chico Hamilton's band and playing in Cannonball Adderley's group. After forming his own band in 1964 he riveted the world with his live recording, Forest Flower in 1967, which remains one of jazz's best-sellers. The record converted thousands of rock-and-roll hippies to the wonders of jazz improvisation. But shortly after that release, rather than continue on a path to fortune and fame, Charles shocked everyone by dropping out of performance and for many years in isolation in Big Sur, California, concentrated on his spiritual practice, which included experimenting with various international musical forms.
Charles found his way back to jazz and live performance thanks to an incredible French pianist, the late Michel Petrucciani, who in 1982 inspired him to get off the mountain and back onto the stage. In 2004, Charles and Zakir Hussain formed Sangam, which also featured the great drummer Eric Harland, and the band released one self-titled album on ECM. The trio performed at two Healdsburg Jazz Festivals – 2008 and 2011. In 2007 the saxophonist formed the Charles Lloyd Quartet, with pianist Jason Moran, bassist Reuben Rogers, and drummer Eric Harland. In 2015 he formed the more folk-blues-oriented Marvels with Bill Frisell on guitar, and in 2018 Kindred Spirits, with Julian.
Zakir Hussain
Zakir was born in Bombay, India, in 1951. His father, Alla Rakha, was a renowned tabla master who provided Zakir's earliest instruction. Zakir began performing concerts as a preteen and rocketed through the ranks of Hundustani classical music before arriving in the U.S. in the band of Ravi Shankar in 1970. In '74 he formed the Indian-jazz fusion group Shakti with British guitarist John McLaughlin. He brought his tabla virtuosity to artists ranging from George Harrison to John Handy to Van Morrison to Mickey Hart, the Grateful Dead drummer who included Zakir in the Grammy-winning Planet Drum project, featuring percussionists from around the world. Zakir has appeared on around 150 records by Indian and American artists, as well as his own, has composed soundtracks to several films, and even acted in a few.
Julian Lage
Born in 1987 in Santa Rosa, California, a few miles south of Healdsburg, Julian was a prodigy on guitar as can be seen in the short documentary film about him called Jules at Eight. At the same age, he jammed onstage with Carlos Santana. At 15 he joined the faculty of the Stanford Jazz Workshop, and at 16 became a member of vibist Gary Burton's Generations Band. Julian studied at the San Francisco Conservatory of Music, the Ali Akbar Khan College of Music, and the Berklee School of Music. The guitarist's first album, Sounding Point from 2008, featured bluegrass musicians and a percussionist versed in numerous international styles. The record was nominated for a Contemporary Jazz Grammy award. He went on to make nine more records and recorded with scores of other artists, including Fred Hersch, Nels Cline, John Zorn, David Grisman and Bill Frisell.
Julian's start at the Healdsburg Jazz Festival is a well-etched facet of local lore. He caught Jessica Felix's attention when he and his father would wander into her jewelry store, Art & All That Jazz, on the Healdsburg Square. Jessica suggested music for young Julian to listen to, and she got ahold of a cassette of Julian, then 12, playing and was impressed enough to ask Charles Lloyd –who was scheduled to make his Healdsburg Jazz Festival debut that year, 2000– if he'd consider inviting the boy to sit in on stage. Charles already had a guitarist in his band, the late great John Abercrombie, so another one was not necessarily required, much less an unknown tyke. But Charles agreed, and Julian stepped up, holding his own in the band that also included Billy Higgins.
About Healdsburg Jazz
Healdsburg Jazz is an organization that celebrates the indigenous American art form known as Jazz. Over the past two decades, the Healdsburg Jazz Festival has become a favorite local tradition with a growing national reputation. In addition to the annual festival, the non-profit 501(c)(3) organization sponsors numerous free music education programs in Healdsburg area schools for primary and secondary school students, as well as for adults, and presents a series of Jazz Master concerts throughout the year.
---
Internationally Awarded & Acclaimed
WORLD MUSIC band Sultans of String
Release New Single
"The Grand Bazaar"
Featuring Béla Fleck & Robi Botos!
"Refuge is a fantastic, moving, dreamlike, epic, timely album"
— Ken Micallef  (Jazz Times, Stereophile, Downbeat)
Watch "The Grand Bazaar" via YouTube Here
From their WORLD MUSIC album entitled REFUGE, Sultans of String release gorgeously evocative and powerful single "The Grand Bazaar" featuring 15-time GRAMMY Award-winning American banjo master Béla Fleck and JUNO Award-winning Canadian pianist Robi Botos.
This song has recently been awarded 'Best Instrumental Song' by the Independent Music Awards; the album Refuge won the World Producer Award for production work by Sultans of String bandleader Chris McKhool and John 'Beetle' Bailey.
"This is a project that is centred around the positive contributions of refugees and new immigrants to U.S.A. and Canada," says McKhool, whose Lebanese grandfather stowed away on a ship bound for North America a century ago. "We are bringing in special guests that are newcomers to this land, as well as global talents that have been ambassadors for peace.
"We wish to celebrate the successes of those who make the journey here, and bring their extraordinary talents with them."
"My family's story involves immigration," featured artist Béla Fleck reflects. "Of course, we came in through Ellis Island, my grandparents on my mother's side, Jewish-Russian refugees…
"I was really fortunate they were able to get out of a dangerous part of the world, and that America took them in at that time.
"The banjo is a story of immigration," he continues. "It's a perfect story of immigration… Involuntary immigration. The slaves came to the Americas not of their own free will, but when they got there, they brought their culture. They built banjos and they played their music, and it got incorporated into what would become American music and became a major part of it.
"Yeah, if the banjo isn't going to welcome people from different countries, I don't know who would."
"I came to Canada in 1998 as a refugee," Robi Botos shares. "But my case was rejected and I was nearly kicked out; basically, I've almost faced deportation. With the amazing help of musicians, fans, and people from all kinds of places from the music industry who supported me, it all worked out. It was very, very tricky and very hard for me to manage to stay in Canada.
"I feel just like any refugees," Botos continues. "I always look at any refugees with those eyes, thinking about my case and my situation. I've been very blessed and fortunate in the music industry, too, considering I'm an instrumental artist who's raising four kids.
"We have to look at refugees through those eyes where all of us came here from somewhere else. If it's not us, it's our parents or grandparents. I just think it's amazing what a lot of refugees contribute."
// ABOUT SULTANS OF STRING
Sultans of String are sharing the wealth. In more ways than one. "We love to expose people to sounds they might not have heard before," explains violinist and bandleader Chris McKhool, summarizing the mission statement of the groundbreaking and acclaimed world music ensemble. "And we love collaborating with other artists."
Over the past dozen years and six albums, McKhool and his bandmates — co-founding guitarist Kevin Laliberté, bassist Drew Birston, Cuban percussionist Rosendo 'Chendy' Leon and second guitarist Eddie Paton — have excelled at both. Thrilling listeners around North America with their genre-hopping fusion of Celtic reels, flamenco, Gypsy jazz, Arabic, Cuban, and South Asian rhythms, Sultans of String celebrate diversity and creativity with warmth and virtuosity. And they often do it with artists such as Paddy Moloney and The Chieftains, Richard Bona, Benoit Bourque (Bottine Souriante), Nikki Yanofsky, Alex Cuba, Ruben Blades, Crystal Shawanda and Ken Whiteley.
With their historic and visionary seventh album Refuge (March 20, 2020), McKhool and co bring their unique brand of musical synergy and collaboration into the studio like never before. Their most ambitious, diverse, inclusive and passionately political album, Refuge puts the Toronto-based Sultans face-to-face with a VIP roster of artists from around the globe — including American banjo master Bela Fleck, Israeli vocalist Yasmin Levy and others, like Iraqi violinist Imah Al Taha and Iranian santur master Amir Amiri, who have fled the peril and persecution of their homelands for the safer shores of North America.
Sultans of String have never taken the easy road. Since releasing their debut album Luna in 2007, they have continually strived to make each chart-topping album more original and meaningful than the last. That includes working with an orchestra (2013's Symphony), teaming with Pakistani sitarist Anwar Khurshid (2015's Subcontinental Drift) and even crafting a world-music holiday album (2017's Christmas Caravan), which landed them on the Billboard charts and the New York Times. Their ambition and work ethic have garnered them multiple awards and accolades, including three JUNO nominations, first place in the International Songwriting Competition (out of 15,000 entries), three Canadian Folk Music Awards, and countless other honours.
Their live resumé is similarly stellar. Equally at home in a concert hall, jazz club or festival setting, the Sultans have gigged at the legendary club Birdland in New York, the renowned Celtic Connections Festival in the U.K. and the San Jose Jazz Festival. They have performed with symphonies across Canada and the U.S., and played live on BBC TV, Irish National Radio, World Cafe and SiriusXM in Washington. No matter the venue, the goal is the same, McKhool says.
"I've always wanted our concerts to be a place where everyone feels welcome. I want to reach out to diverse communities to say, 'Come out and enjoy music with us — you're going to have a really good time.' And it's great to see people from, say, the South Asian community mixed in with the hipster crowd. Or to play some very small towns where they might not have heard a sitar played live before. It benefits society as a whole, to have people from around the world blending their ideas, mixing their cultures."
And sharing the wealth.
RECENT AWARDS:
• New York Times Hits List
• 3x BILLBOARD World Music Charts
• Canadian Nielsen World Charts #3
• 3x JUNO Award Nominees – Instrumental/World
• 4x Canadian Folk Music Awards winners – World Group
• SIRIUSXM Indep. Music Awards Winner — World Group
• Queen's Diamond Jubilee Medal for bandleader McKhool
• Hit #1 on Earshot National International/World & Jazz Charts
Refuge, Featuring:
Ahmed Moneka  – IRAQ / CAN
Amir Amiri – IRAN / CAN
Anh Phung – VIETNAM / CAN
Anwar Khurshid – PAKISTAN / CAN
Béla Fleck – USA
Demetrios Petsalakis – GREECE / CAN
Donné Roberts – MADAGASCAR / CAN
Duke Redbird – OJIBWE ELDER / CAN
Edmar Castaneda – COLOMBIA / USA
Fethi Nadjem – ALGERIA / CAN
Gundem Yayli Grubu – TURKEY
Ifrah Mansour – SOMALIA / USA
Imad Al Taha – IRAQ / USA
Majd Sekkar – SYRIA / CAN
Marito Marques – PORTUGAL / CAN
Matias Recharte – PERU / CAN
Meg Contini – CAN
Mehmet Akatay- TURKEY
Michel DeQuevedo – MEXICO / CAN
Naghmeh Farahmand – IRAN / CAN
Ravi Naimpally– INDIA / CAN
Rebecca Campbell – CAN
Robi Botos – HUNGARY / CAN
Sammy Figueroa – PUERTO RICO / USA
Selcuk Suna –  TURKEY / CAN
Suat Suna – TURKEY
Twin Flames – INDIGENOUS / CAN
Waleed Abdulhamid – SUDAN / CAN
Yasmin Levy – ISRAEL"The Grand Bazaar" and 
Refuge
 are available now at 
http://smarturl.it/RefugeAlbum
This E Mail is being sent by:

Jim Eigo Jazz Promo Services
272 Ste Route 94 S #1  Warwick, NY 10990
T: 845-986-1677
E-Mail: jim@jazzpromoservices.com
Web Site: www.jazzpromoservices.com/

HAVE A JAZZ EVENT, NEW CD OR IMPORTANT ANNOUNCEMENT FOR THE JAZZ COMMUNITY YOU WANT TO PROMOTE? CONTACT JAZZ PROMO SERVICES FOR PRICE QUOTE.

CHECK OUT OUR NEW YOUTUBE VIDEO HERE
---
Randy Chertkow and Jason Feehan are back with the final release of their free guide series. This complete edition includes the first three volumes and shares even more ways to find income throughout your music career. Here are a few highlights:

Crafting beats, samples, and synth presets for the marketplace
Setting yourself up for endorsements and sponsorships
Taking advantage of your post-show opportunities
Selling alternate versions of your songs
Catching more attention while performing
And plenty more

To receive future email promotions and newsletters directly from Disc Makers, fill out our email subscription form here. Have a question or comment? Email us at questions@discmakers.com. Read our Privacy Policy.

7905 N. Crescent Blvd., Pennsauken, NJ 08110
---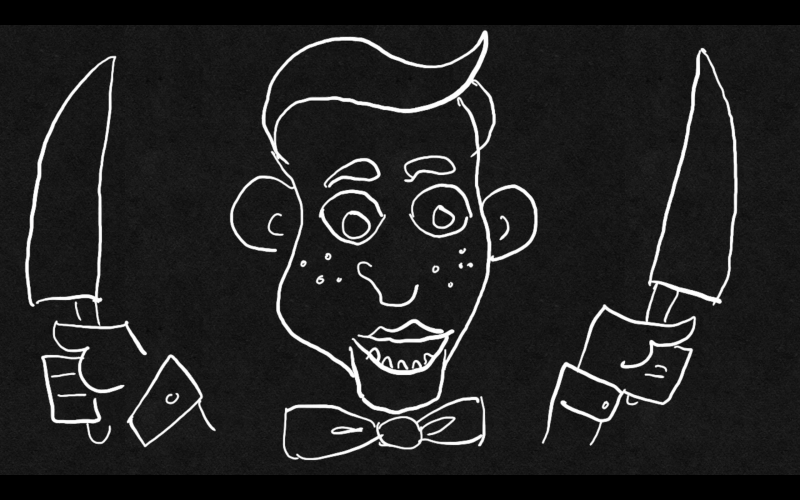 For Immediate Release
POWERMAN 5000 Frontman SPIDER ONE Draws Strange Things In New Video!
Los Angeles, CA – Strap in, kids! Powerman 5000 singer/creative mastermind, Spider One, has made a new video for the primally creepy "Strange People Doing Strange Things" track from the band's brand new album, The Noble Rot, available now! Unlike anything this multi-talented frontman has created, Spider's video is a wild rollercoaster of Don Hertzfeldtian minimalist doodles mixed with David Cronenberg-inspired body horror and sprinkled with pop culture references aplenty including sci-fi heroes, classic movie monsters, kooky aliens, droogish film icons, and one intrepid little housefly. This monumental undertaking was accomplished with nearly 3,000 separate drawings and took many months to complete.
Watch the video here: https://youtu.be/_zGzo-rUFEs
Spider shared these thoughts about the video, "I'd like to say making this video was a labor of love but it really was a test of my own sanity. What started out as some simple 'follow the bouncing ball' animation ended up being a challenge to see if I could actually finish this thing. Just shy of three thousand drawings later, it is what it is. Next time I attempt an animated video, I will choose a shorter song!"
Critics and audiences are hailing PM5K's The Noble Rot calling the album "the natural follow-up to their past work, with a divine and powerful life-igniting energy" (Indie Pulse Music) and "worth getting excited for: this is a band who still have all of their original mojo after all these years!" (Cryptic Rock). Metal Wani declares "the lyrics are offbeat, eccentric, and expertly crafted…a must-listen for fans" while Metal Trenches says "for listeners that liked them way back when and then lost touch, this is a great album to rediscover them with…the songs are consistently catchy and the band never seems to repeat themselves."
Buy the album: https://orcd.co/powerman_5000_the_noble_rot
Watch the video for "Black Lipstick": https://youtu.be/zlyvS3GSFCU
Watch the video for "Brave New World": https://youtu.be/TlOCZan0I04
Track List:
1. Cannibal Killers That Kill Everyone
2. Brave New World
3. Play God Or Play Dead
4. Black Lipstick
5. Special Effects
6. Let The Insects Rule
7. Movie Blood
8. Strange People Doing Strange Things
9. We Got The Beat
10. VHS
Press inquiries: 
Glass Onyon PR
Billy James
PH: 828-350-8158
glassonyonpr@gmail.com

CLEOPATRA RECORDS, Inc.
11041 Santa Monica Blvd #703
Los Angeles CA 90025
www.CleopatraRecords.com
Facebook @Cleopatrarecords
https://www.facebook.com/CleopatraRecords/
Instagram @cleopatrarecords
https://www.instagram.com/cleopatrarecords/
Twitter @cleopatrarecord
https://twitter.com/cleopatrarecord
Youtube @Cleopatrarecords
https://www.youtube.com/channel/UCopQ0616Fpfrq8Gt0N-0zOQ
Soundcloud @cleopatra-recs
https://soundcloud.com/cleopatra-recs
Dailymotion @Cleopatrarecords
https://www.dailymotion.com/CleopatraRecords
Vimeo @cleopatrarecords
https://vimeo.com/cleopatrarecords
Spotify  @cleopatra_recs
https://open.spotify.com/user/cleopatra_recs
Linkedin @cleopatra-records
https://www.linkedin.com/company/cleopatra-records
---
For Immediate Release
Art Rock/Contemporary Jazz Artist Potter's Daughter to Release New EP "Casually Containing Rage" On September 15, 2020!
The EP will be available digitally, and on CD!
VA – Art Rock/Contemporary Jazz artist Potter's Daughter to release EP "Casually Containing Rage" on September 15, 2020! The EP will be released by MRR and available both digitally, and as a CD.
Potter's Daughter released their debut album, "The Blind Side," in August 2018. In 2019 they released two singles; "Blood and Water," featuring Annie Haslam (Renaissance) as guest artist, and the holiday single, "This Winter's Child," which was composed for the "MRR Holiday" album.
In March 2020 they went on tour with MRR labelmate Joe Deninzon & Stratospheerius and Dark Beauty. They were also invited to participate in several online festivals, including The Uncancelled Music Festival (April), The WorldWide Prog and Rock Virtual Festival (May), and most recently, the prestigious ProgStock Festival. (August).
"Casually Containing Rage" features three songs:
1. To My Love – a completely new arrangement of their song from their debut album, The Blind Side
2. Accidentally Like A Martyr- a beautiful rendition of Warren Zevon's song from his album, Excitable Boy
3. We Could Be – a powerful and moving song dealing with racial injustice, featuring NPR radio broadcasts about George Floyd and Ahmaud Abery.
Filmmaker Serena Künzler has created a striking video for the song "We Could Be," which was premiered during Potter's Daughter's set at ProgStock 8/29/2020.
1. To My Love (DPV, JCV)
Dyanne Potter Voegtlin-vocals
Amit Chatterjee-guitar
Jan-Christian Vögtlin-bass
Patrick Carmichael-drums
Tom Borthwick-soundscaping
2. Accidentally Like A Martyr (Warren Zevon)
Dyanne Potter Voegtlin-piano, vocal
Jan-Christian Vögtlin-bass, guitar, drum programming
3. We Could Be (DPV, JCV)
Dyanne Potter Voegtlin-keyboards, vocals
Jan-Christian Vögtlin-bass, drum programming, guitar synth
NPR David Greene-radio broadcast
1. Produced by DPV, co-produced by Amitava Chatterjee and Joseph Wiggy Wegleski
2. Produced by JCV
3. Produced by DPV, co-produced by JCV and Joseph Wiggy Wegleski
Mastered by Tom Borthwick
1.3. Recorded at SI Studio, Engineered by Joseph Wiggy Wegleski
2. Recorded, mixed at JCV Sound design
Potter's Daughter Online
Listen // Buy // & Share
Amazon: amzn.to/2qsUdKn
Bandcamp: bit.ly/2Mqk1PM
CD Baby: bit.ly/33JPG4E
iTunes: apple.co/2P1hTQm
Spotify: spoti.fi/35O57uo
Further Information Can Be Found At:
Website: https://pottersdaughterband.com/
Facebook: https://www.facebook.com/PottersDaughterBand/
MRR Artist Profile: https://mrrmusic.com/potters-daughter/
Media & Booking:
pottersdaughterband@gmail.com
Label Contact:
Nick Katona, nick@melodicrevolution.com
Press inquiries: Glass Onyon PR, PH: 1-828-350-8158 (US), glassonyonpr@gmail.com
---
This E Mail is being sent by:

Jim Eigo Jazz Promo Services
272 Ste Route 94 S #1  Warwick, NY 10990
T: 845-986-1677
E-Mail: jim@jazzpromoservices.com
Web Site: www.jazzpromoservices.com/

HAVE A JAZZ EVENT, NEW CD OR IMPORTANT ANNOUNCEMENT FOR THE JAZZ COMMUNITY YOU WANT TO PROMOTE? CONTACT JAZZ PROMO SERVICES FOR PRICE QUOTE.

CHECK OUT OUR NEW YOUTUBE VIDEO HERE
---
This E Mail is being sent by:

Jim Eigo Jazz Promo Services
272 Ste Route 94 S #1  Warwick, NY 10990
T: 845-986-1677
E-Mail: jim@jazzpromoservices.com
Web Site: www.jazzpromoservices.com/

HAVE A JAZZ EVENT, NEW CD OR IMPORTANT ANNOUNCEMENT FOR THE JAZZ COMMUNITY YOU WANT TO PROMOTE? CONTACT JAZZ PROMO SERVICES FOR PRICE QUOTE.

CHECK OUT OUR NEW YOUTUBE VIDEO HERE
---

Michigan JazzFest / Michigan BluesFest
When: September 13-20, 2020
Where: Crowdcast
Tickets: General Admission (Free)
VIP ($10– provides access to asynchronous viewing of festival event recordings for one month after the festival)
Click here to register
For more information, visit: www.micharts.org
The 26th annual Michigan JazzFest and Michigan BluesFest will take place September 13-20 as an interactive online experience produced by the Michigan Institute for Contemporary Art. Our high energy livestream performances will showcase artists from soundstages in Lansing, MI as well as from across the United States, South America, and Germany. The stream will also feature video highlights from the last 20+ years of festival performances, plus workshops, comedy, virtual events with the musicians, and much more!
Tune in for free to our livestream, or pay just $10 to view all performances asynchronously for up to a month after the event.
Find out more about our schedule, musicians, how to participate, and sponsorship opportunities at micharts.org 
Tickets:
Admission (Free ): full access to festival events while live VIP ($10) : full access to festival events while live, as well as a special login to
recordings of all performances for up to one month after the events Although this year's festival will look a little different than our traditional open-air street concerts, we can't wait for you to join us for this week-long, interactive celebration of jazz and blues.
Don't wait. Get your tickets now.
This E Mail is being sent by:

Jim Eigo Jazz Promo Services
272 Ste Route 94 S #1  Warwick, NY 10990
T: 845-986-1677
E-Mail: jim@jazzpromoservices.com
Web Site: www.jazzpromoservices.com/

HAVE A JAZZ EVENT, NEW CD OR IMPORTANT ANNOUNCEMENT FOR THE JAZZ COMMUNITY YOU WANT TO PROMOTE? CONTACT JAZZ PROMO SERVICES FOR PRICE QUOTE.

CHECK OUT OUR NEW YOUTUBE VIDEO HERE
---
Continuously streaming 2 weekends
September 12-13 & 19-20
Buckle your seat belts and batten down the hatches . . . 
 . . . the Radio Dismuke/Nauck's Vintage Records Bidder Request Show will commence this Saturday morning at 8AM CST. Not up at 8AM? No worries, the show will continue to loop until midnight on Sunday. This weekend we'll be broadcasting Part 1 (Hours 1-6) and next weekend you'll hear Part 2 (Hours 7-12). Join us if you dare . . . .
Show Playlist

The BRS Master Playlist has been updated to include details of the entire Nauction 68 show. You'll be able to see the hour, order and lot number of each selection so that you can be sure to catch anything of particular interest to you.
Nauction 68 Highlights Reel

Last auction Jack and I recorded a video featuring some of the more interesting lots in the catalog. By popular acclaim, we've done it again. Click on the button below to access our video library, but be sure you select VRA 68 and not 67!
VRA 68 Catalog

Download the current auction catalog here in order to follow along with the BRS Broadcast or Highlights Video.

Register to use the Online Bidsheet, and you'll be able to place bids as we roll.
| | Copies of the Bidder Request Show are available for  $25 postpaid to US addresses or $28 postpaid to foreign addresses. Each show is provided on a CD containing mp3 files of much higher quality than what we stream over the Internet. All told you'll get well over 12 hours of amazing recordings you're not likely to hear anywhere else. |
| --- | --- |
If you haven't already submitted bids in the current auction . . .
you may do so by mail, fax, email or via our Online Bidsheet. The auction closes Sunday, September 20, 2020. Remember that in order to keep receiving catalogs, you must place bids.
Thank you for your participation in the auction, and always remember . . .
Bid early, bid high & bid often!
Kurt Nauck
President & Chief Record Spinner
Nauck's Vintage Records
22004 Sherrod Ln
Spring, TX 77389
---
Ken Peplowski and Glenn Zaleski
Present "In The Moment"
A New Streaming Series