Zzaj H————————————————————————————————————

Vibraphonist/vocalist Roy Ayers is among the best-known, most loved and respected jazz/R&B artists on the music scene today. We are proud and happy to be hosting these exclusive, worldwide live & online concerts by Roy Ayers.

Now in his fifth decade in the music business, Ayers, known as the Godfather of Neo-soul, continues to bridge the gap between generations of music lovers. In the 60's he was an award-winning jazz vibraphonist, and transformed into a popular R&B band leader in the 70's/80's. Today, the dynamic music man is an iconic figure still in great demand and whose music industry heavyweights, including Mary J. Blige, Erykah Badu, 50 Cent, A Tribe Called Quest, Tupac and Ice Cube. Join us this weekend for Roy Ayers' first and only live concert appearances of the year at Keystone Korner Baltimore.
This E Mail is being sent by:

Jim Eigo Jazz Promo Services
272 Ste Route 94 S #1  Warwick, NY 10990
T: 845-986-1677
E-Mail: jim@jazzpromoservices.com
Web Site: www.jazzpromoservices.com/

HAVE A JAZZ EVENT, NEW CD OR IMPORTANT ANNOUNCEMENT FOR THE JAZZ COMMUNITY YOU WANT TO PROMOTE? CONTACT JAZZ PROMO SERVICES FOR PRICE QUOTE.

CHECK OUT OUR NEW YOUTUBE VIDEO HERE
---
Hello –
Pianist, accordionist, composer and arranger Ben Rosenblum performs a livestream solo concert on Sunday, October 25 to celebrate the release of his vivid, beautiful and buoyant album Kites and Strings. Rosenblum will perform additional livestream concerts in November, details below.
Featuring pieces ranging from Leonard Bernstein to Neil Young plus Rosenblum's beguiling originals with Bulgarian, klezmer, rock and Latin, the album, out Oct. 16 via One Trick Dog, has been hailed as "luminous" and "soaring."
"A collection of excellently executed pieces stretching from 1800s classical to neo-classical jazz, via Venezuelan merengue, klezmer and good old rock…..a joyous sensory overload." – London Jazz News
"A witty, skillful composer, the multi-instrumentalist leads his first full band outing in fine form with playing and writing that are second to none," – Midwest Record.
Stream Full  Ben Rosenblum — Kites and Strings Album
Download Kites and Strings
MP3 I WAV
Full list of Rosenblum's Livestream Dates:
• Sunday, October 25 at 4 p.m. via Ben's YouTube or Facebook pages
• Wednesday, November 4 at 7 p.m via Ben's YouTube or Facebook pages
• Wednesday, November 18 at noon EDT – Livestream concert for Music at Southminster in Ottawa.  Tune in at https://www.facebook.com/MusicatSouthminster/
• Wednesday, November 25 at 7 p.m via Ben's YouTube or Facebook pages
• Wednesday, December 9 at 7 p.m via Ben's YouTube or Facebook pages
• Wednesday, December 23 at 7 p.m via Ben's YouTube or Facebook pages
Ben Rosenblum Solo Live Stream events can be accessed at https://www.youtube.com/user/benrosenblummusic or https://www.facebook.com/benrosenblummusic/.
• Select Tuesdays at 7:30 p.m. beginning on 10/27 streaming with Jasper Dutz.  Tune in on Jasper's Twitch channel at https://www.twitch.tv/championshogo.
Just let me know if you'd like to interview Ben or would like a physical copy of the album. Photos of the album cover and Ben are in the press release below.
Thanks so much!
Milva
Kites and Strings, the debut recording from the Ben Rosenblum Nebula Project features the rising pianist/accordionist/composer/arranger's stellar sextet and special guests
From Leonard Bernstein and Neil Young to Bulgarian Women Vocalists and Rosenblum's beguiling originals, the music showcases a brilliant cast of improvisers, including trumpeter Wayne Tucker, guitarist Rafael Rosa, reed expert Jasper Dutz, bassist Marty Jaffe and drummer Ben Zweig

Ben Rosenblum doesn't just invite a diverse array of influences into his music. While his projects reflect his potent and deeply rooted point of view, the pianist, accordionist, composer and arranger positively thrives on a thrum of contrasting approaches. With Kites and Strings, his third album as a leader and the debut of the Ben Rosenblum Nebula Project, he's convened an exceptionally vivid cast of collaborators and provided them with a program of arrestingly beautiful pieces. Slated for release on October 16, 2020 via One Trick Dog, the album is the work of an artist who's found that his voice contains multitudes.
Regularly employed by some of jazz's most revered masters, Rosenblum has already established a national profile as bandleader by logging thousands of miles on the road, playing some 100 gigs annually with his trio at clubs, theaters, schools and community centers, and relishing the opportunity to bring jazz into communities where fellow musicians rarely play.
Kites and Strings features some of the most compelling young players on the New York scene including trumpeter Wayne Tucker, guitarist Rafael Rosa, Jasper Dutz on tenor sax and bass clarinet, bassist Marty Jaffe, and drummer Ben Zweig, with vibraphonist Jake Chapman, trombonist Sam Chess and pianist Jeremy Corren expanding the sextet on several tracks. "These are all great jazz musicians who are steeped in the music's history, and they all have very different approaches to the music," he says. "My bandleader heroes often worked like that. Think of Astor Piazzolla's Tango: Zero Hour when he put together a traditional tango violinist, a rock-influenced electric guitarist, and a jazz pianist. I love seeing the way people's different styles play off of each other and combine into something beautiful and unique."
Encompassing rock and klezmer, Latin American rhythms and Bulgarian harmonies, Kites and Strings marks a major leap for Rosenblum as a composer/arranger. He gained widespread notice with his 2017 debut Instead (One Trick Dog), a confident trio session featuring drum legend Billy Hart and bass master Curtis Lundy that earned four stars from DownBeat Magazine. After holding his own with two revered improvisers he followed up in 2018 with River City (One Trick Dog), a trio with his rapidly rising contemporaries bassist Kanoa Mendenhall and drummer Ben Zweig. Kites and Strings introduces Rosenblum as a composer/arranger with a capacious palette of textures and voicings and firm command of form. The project also establishes him as the newest member of a small, extraordinary keyboard cadre made up of players equally expressive on piano and accordion, a talent-laden club that includes Gary Versace, Sam Reider, Rob Reich, and Rio de Janeiro-born Vitor Gonçalves, who's a particular source of inspiration for Rosenblum.
The album gathers together compositions Rosenblum's been developing over the past decade, opening with "Cedar Place," a hat tip to the inestimable pianist/composer Cedar Walton. The propulsive bass line and one-chord vamp section bring to mind the deceptively simple elegance and forceful swing of Walton's standard "Bolivia." The buoyant title track bobs and weaves with a 7/4 pulse inspired by the effortlessness of odd-meter feels in Venezuelan merengue or Bulgarian hora, evoking the celebratory meter with interwoven lines by accordion, trumpet and vibes. The accordion also figures prominently in "Motif From Brahms (op. 98)," which borrows a dozen bars directly from the titular composer before some gorgeous piano work by Jeremy Corren (who's been heard recently with vibraphonist Joel Ross).
Rosenblum originally intended "Fight or Flight" for the violinist Benjamin Sutin's klezmer jazz combo Klazz-Ma-Tazz, and the piece just keeps adding diverting attractions after the circus-like accordion figure, with a snapping trumpet fanfare and distortion-tinged guitar solo. Another highlight is Rosenblum's gorgeously orchestrated arrangement of Leonard Bernstein's "Somewhere," which recalls Lee Morgan's rendition on the trumpeter's posthumously released album, Standards. Corren digs into the bittersweet melody. "I knew Jeremy would shine on this," Rosenblum says. "I love his playing on more melodic pieces. His voice leadings are unlike anyone else, and his supportive accompaniment frees me up to play the melody on accordion."
Rosenblum turns Neil Young's elegiac "Philadelphia" into an arresting jazz ballad, and gives the band an angular blues to stretch out on with "Laughing On the Inside."  The album closes with Rosenblum's arrangement of "Izpoved," a piece he distilled from the beloved recording Le Mystere Des Voix Bulgares Vol. 2. Featuring Jasper Dutz's thick, sinuous bass clarinet work, the piece captures the haunting, otherworldly quality of the all-women Bulgarian vocal ensemble.
In many ways Rosenblum's welcoming aesthetic reflects his cosmopolitan upbringing in New York City. A Gotham native born on March 29, 1993, he earned a BA in philosophy from Columbia University while also studying piano at Juilliard in a joint degree program. But before he was out of high school he'd connected with his first mentor, esteemed Israeli-born pianist Roy Assaf. Knowing that the most essential jazz education is acquired on the bandstand, Assaf connected Rosenblum with first-call drummer Winard Harper who was just starting a new jam session in Jersey City to bring jazz back into his home community. "He had a small budget so he got young musicians like me for the house band, and that ended up being an incredible experience," Rosenblum says. Assaf also connected him with veteran vocalist Deborah Davis, a veritable New York institution, who took him under her wing "and taught me so many tunes and how to accompany a singer," he recalls.
Davis recommended Rosenblum to bassist Curtis Lundy, who became another invaluable mentor, "somebody who provided tough love in a way that was great for my development," he says. "I needed to hear about getting my left hand together and being rhythmically solid, how to lead a piano trio, the importance of listening to certain recordings. I've been so fortunate in getting to play with these masters. I also received some beautiful instruction from Bruce Barth at Columbia and Frank Kimbrough at Juilliard. I continue to learn the most playing with other people. I'm surrounded with great young musicians who are never shy about telling me if they hear something different."
Nebula showcases a dazzling cross section of rising New York talent. Trumpeter Wayne Tucker, who delivers consistently crackling work throughout Kites and Strings, has been touring with vocalist Cyrille Aimée recently. He and Puerto Rican guitarist Rafael Rosa, who's part of the brilliant wave of Latin American musicians transforming the New York scene, are a few years older than Rosenblum and were shaped by a different peer group. "Wayne has a ton of experience in jazz and also in the R&B/hip hop world, and he's bringing in that musical attitude. His swing is more laid back. I love pairing him with Jasper, who studied with Walter Smith III and is more classically minded. He's got a deep relationship with the bass clarinet. I love how different they are, yet how committed they are to the blend."
The group is built upon Rosenblum's working trio with bassist Marty Jaffe and drummer Ben Zweig, whom Rosenblum has toured with throughout the United States and internationally for several years. They are a highly sympathetic unit that renders any time signature with a relaxed flow. "I love playing with them so much," he says. "They're willing to be as adventurous musically as I want to be. I've never been a hyper-specialist. I want to explore a lot of different styles. The two of them have such a deep knowledge of traditional jazz and hard bop and how to swing, but they're willing to spend the hours to learn about, say, Brazilian music in a deep way."
© Kazuo Goshima
Best known as a highly adaptable pianist, Rosenblum started to focus on the accordion about five years ago. He studied with Vitor Gonçalves, and the dearth of jazz accordion players meant that he "received opportunities that really pushed me to get better on the instrument," he says, like touring around Europe with New York-based Croatian jazz vocalist Astrid Kuljanic. A weekly Manhattan gig with her band featuring the great Brazilian percussionist Rogério Boccato allowed him to begin to fully explore the instrument and start thinking about it compositionally. "The accordion introduced me to all kinds of international styles – South American, klezmer, Romanian, and Irish music," he says. "I subbed in the pit for Fiddler On the Roof, which really got my accordion chops up. It's always a work in progress, and I'm having a great time with it."
 © Francesco Moretti
The pleasure the musicians take in each other's company comes through bright and clear on Kites and Strings. It's like one of those famous New York parties where you never know who's going to walk through the door or what's going to happen next. And you're invited.
Copyright © 2020 Braithwaite & Katz, All rights reserved.
Hello, you are receiving this email because we have recently updated our MailChimp account.Our mailing address is:
---
October 14, 202o, Chicago, IL: A coalition of the nation's top arts presenters have joined forces to create a 6 hour "People's Benefit Concert" to spur Get Out The Vote action in all fifty states.  On Saturday, October 17 and Sunday, October 18, The 50-50 ALL SOULS TO THE POLLS concert will be presented on multiple virtual online platforms (Twitch.tv, Facebook, and Youtube).
More than 100 artists, notable public speakers, and grassroots activists are showcased in two nights of performances and inspirational messages that will benefit voter turnout efforts around the country. The event is presented free of charge although donations will be collected during the event to support 501c4 efforts to propel a massive voter turnout.PARTICIPATING PERFORMERS AND SPEAKERS

While the list of performers continues to grow, currently it includes: Arizona Linda Ronstadt, LA Orkesta; California Danny Glover, Los Lobos, Raq Filipina, Meklit Hedero, and Fantastic Negrito; Colorado Trace Bundy; Delaware Tahira; Florida Morikeba Kouyate, John Daversa Quintet with Sammy Figueroa  Dafnis Prieto, Carlos De Rosa, and Gonzalo Rubalcaba; Hawaii George Kahumoku; Iowa Greg Brown with Bo Ramsey; Illinois Congresswoman Jan Schakowsky, Bea Lumpkin, Funkadesi, Isaiah Collier and the Chosen Few; Kansas Stan Herd with Jessica Paige; Ohio Jenna Fournier; Louisiana Dirk Powell; Maine Dennis Carter and Anneli Carter-Sundqvist Massachusetts Twisted Pine; Michigan: Regina Carter, Thornetta Davis and Congressman Dan Kildee; Minnesota Douglas Ewart; Missouri Making Movies; Nevada John Toles-Bey; New Jersey Jason Kao Hwang; New Mexico Rob Martinez, Ivon Ulibarri/Cafe Mocha; New York Amy Goodman, Arturo O'Farrill, Eleanor Reissa & Frank London and them/they/us ;  Pennsylvania Aisha Fukashima; Puerto Rico Plena Libre; Rhode Island Allysen Callery; South Carolina Ranky Tanky; Tennessee Rev. Sekou; Texas Clemente Castillo, Beto O'Rourke; Washington Paoli Mejias; Wisconsin Paul Cebar;  & Wyoming The Taylor Scott Band. Hosts Medea Benjamin, Chelis Lopez, Davey D., Gabe Romero and Shoshonna Stern
Concert producers will provide local "Get out the Vote" information during the broadcast. The concert will be interpreted by ASL and closed captioning services to amplify accessibility and participation.  An international segment will feature citizens from countries outside the US commenting upon "why the US election matters to me"

This unprecedented effort to ensure "All Souls to the Polls" reflects the broad artistic expressions from across the country with an astonishing variety of cultures and traditions represented. Performances and "shout outs"  showcase various musical genres and original compositions created  for this specific event, underscoring the curators belief that it is the diversity of this nation that is its strength.

The concert is affiliated with The Progressive Leadership Initiative and produced by Marguerite Horberg, Bill Martinez, Alicia Zertuche, Raul Cuza and Melissa O'Brien.  This same team produced the Concert for Cuba in July 2020 – a program that reached more than 15 million viewers around the globe. Additionally, a broad range of individuals and organizational volunteers are working to build an audience and to assure a robust vote. The Concert is endorsed by numerous trade unions, activist groups, arts presenters and others.

"The 2020 election is the most important election in our nation's history since 1864 and people are facing unprecedented obstacles when they head to the polls," said Marguerite Horberg. "With the future of our democracy at stake and so many new restrictions on voting, it is essential we inspire more people to get out and vote and make sure voters have the information they need to make their voices heard."

Progressive Leadership Initiative is a civic engagement, affiliated 501c4 nonprofit organization that embraces culture and technology to engage and equip people with the tools, skills, and training to be effective volunteers, organizers, and civic leaders.
Updates for the evolving list of artists and speakers can be found at  50to50concert.com 

or Facebook: 

https://www.facebook.com/events/270304463975620/ 

https://www.facebook.com/5Oto50-Concert-103446188199540/
Those wishing to register for updated information can do so at Event Brite

https://fifty4fifty.eventbrite.com

For More Information Please Contact: 5050productions@mkcpr.com
---
What a week!
Tune in on Tuesday at 7pm for jazz chanteuse extroardinaire Gabrielle Stravelli.Tickets Here!
Then, on Thursday at 7pm don't miss the first ever Virtual Cabaret Convention hosted by KT Sullivan.Tickets Here!
Finish off the week with jazz bassist Ben Allison and his trio featuring Ted Nash and Steve Cardenas this Friday at 7pm.Tickets Here!
This E Mail is being sent by:
Jim Eigo Jazz Promo Services
272 Ste Route 94 S #1  Warwick, NY 10990
T: 845-986-1677
E-Mail: jim@jazzpromoservices.com
Web Site: www.jazzpromoservices.com/
HAVE A JAZZ EVENT, NEW CD OR IMPORTANT ANNOUNCEMENT FOR THE JAZZ COMMUNITY YOU WANT TO PROMOTE? CONTACT JAZZ PROMO SERVICES FOR PRICE QUOTE.
CHECK OUT OUR NEW YOUTUBE VIDEO HERE
---
Zoe & Cloyd release bluegrass gospel song, "That Home Far Away"
Click to download the photo.
Arden, North Carolina (October 19, 2020) — No matter how widely eclectic roots music duo Zoe & Cloyd ventures, they always have a place on their setlist for bluegrass, and a deep familiarity with the form that guarantees their bluegrass efforts are authentic in every respect — musically, lyrically and emotionally. So it's no surprise that their latest release, a spirited new reading of a neglected bluegrass gospel gem from the iconic Stanley Brothers, fits seamlessly into the canon in a way that makes it their most straightforward bluegrass effort yet.Yet despite its age, John Cloyd Miller notes that "That Home Far Away" has a message that speaks to modern times. "We were excited to record 'That Home Far Away'," he reveals, "because it's a really grounding song for us, while also being a fun, driving bluegrass number. The Stanley Brothers' music has always been some of my favorite, particularly their gospel material. This song speaks to hope for the future, which we could all use right now, while offering up a sense of humility. Only in acknowledging our own transgressions can we seek literal or figurative redemption."

Zoe & Cloyd's version of the song reprises the Stanley Brothers' 1959 recording with a blistering banjo kick-off from the group's Bennett Sullivan, and like the original, features plenty of hot banjo along with sharp fiddling from Natalya Zoe Weinstein, underpinned by Kevin Kehrberg's steady bass. But there's a difference, too, as singer/guitarist Miller also adds a punchy new mandolin solo; more importantly, he and Weinstein opt to forgo the Brothers' quartet vocal arrangements in the chorus, serving up instead a muscular duet that captures the flavor and intensity of Ralph and Carter Stanley's sibling harmonies.

At a time when it's all too easy for roots music artists to adopt the trappings of traditional music and call it a day, Zoe & Cloyd stand out for an unadorned, deeply grounded approach to "That Home Far Away" that is as natural and unforced — both ancient and modern — as anything the genre has to offer.

Listen to "That Home Far Away" HERE.

About Zoe & Cloyd
Zoe & Cloyd spring from deep roots in American music. Founding members of the acclaimed Americana trio, Red June, and long-time veterans of the Asheville, NC music scene, Natalya Zoe Weinstein and John Cloyd Miller released their second full-length album, Eyes Brand New, in spring of 2017. Highlighting their emotive songwriting and signature harmonies, this album showcased the breadth of their collective musical spirit, seamlessly combining original folk, country, old-time and bluegrass with sincerity and zeal. Zoe & Cloyd's debut recording, Equinox (2015), was met with high acclaim and the pair has continued to gain momentum with a 1st place win at the prestigious FreshGrass Festival Duo Contest along with performances at MerleFest, Music City Roots and more.
About Organic Records:
Organic Records® is an eclectic home for a variety of artists that are singularly unique and defy categorization. In a time when music is becoming less defined by genre, Organic artists are developing their own musical identity outside the confines of traditional classifications. Organic Records® is their natural habitat. Organic Records® is a division of Crossroads® Label Group and is located in Arden, North Carolina.
---
Check out their special brand of  spooky,  bluesy rockabilly songs –

"The House is Haunted" which features Chicago Saxophone Kind Eric Schneider & also has an awesome animated video
"Drivin' Nails in My Coffin" from their recent release "Bye Bye Blues" which features Chicago harmonica maestro Howard Levy, which features a fun video of Susie in a coffin at the graveyard!
"I Put a Spell on You" inspired by the classic Screamin' Jay version

Susie Blue aka vocalist Solitaire Miles started out singing Jazz  with greats like Von Freeman, Johnny Frigo,  Doc Cheatham and Willie Pickens, but as she's matured she has embraced a bluesy style with a Billie Holiday flair which has inspired DownBeat Magazine and the Wall Street Journal to compare her to Holiday,  with DownBeat saying "Miles brings to mind a winning blend of Patsy Cline & Billie Holiday."  The band re-creates Halloween classics from the vaults of Screamin' Jay, Kay Starr and Ernest Tubb, accompanied by a first class band including Howard Levy, Neal Alger, Eric Schneider and more.  So get ready for some Chicago-style Bluesy Halloween Classics played by the best musicians in town! – JM Reid, Chicago Music Guide
This E Mail is being sent by:

Jim Eigo Jazz Promo Services
272 Ste Route 94 S #1  Warwick, NY 10990
T: 845-986-1677
E-Mail: jim@jazzpromoservices.com
Web Site: www.jazzpromoservices.com/

HAVE A JAZZ EVENT, NEW CD OR IMPORTANT ANNOUNCEMENT FOR THE JAZZ COMMUNITY YOU WANT TO PROMOTE? CONTACT JAZZ PROMO SERVICES FOR PRICE QUOTE.

CHECK OUT OUR NEW YOUTUBE VIDEO HERE
---
Unsubscribe | Update your profile | Forward to a friend

PLEASE NOTE: IF YOU DO NOT WISH TO BE ON THIS MAILING LIST PLEASE RESPOND WITH 'REMOVE' IN THE SUBJECT LINE. IF YOU ARE RECEIVING DUPLICATE EMAILS OUR APOLOGIES, JAZZ PROMO SERVICES ANNOUNCEMENT LIST IS GROWING LARGER EVERY DAY…..PLEASE LET US KNOW AND WE WILL FIX IT IMMEDIATELY!

Copyright (C) 2020 All rights reserved.

Jazz Promo Services

269 State Route 94 South

Warwick, Ny 10990
---
Today we released the duo record with Jason Stein on bass clarinet and Adam Shead on drums/percussion. For a limited time, it's at "pay what you can/want" and all proceeds go to the artists. Please check out the record and consider purchasing your very own download/stream.
Cheers!
Matthew
PS. There are lots of digital albums at "pay what you can"; take a peek. Also, we accept Mercado Pago and PayPal directly on our site too. Oh, and we have our own proper website… I bet you've never checked it out…..? www.earsandeyesrecords.com dig in.
---
ROXY COSS
VOL. 61 – FALL 2020 NEWSLETTER
It's A Miracle! I've Got Gigs! And…Please Vote!
It has been over five months since I sent out my last newsletter, after four years of diligently sending out a newsletter message each and every month, including a personal update of my life and musical journey. I decided this Summer that I didn't want to continue to fill your inbox with emails, without having much of anything to update you about. It has been seven months since I played a normal gig, after all. But, I have decided it's about time to check in again, and let you know what I've been up to! I am opting to shift now to a Seasonal Newsletter, until things pick back up with performances.
We are truly in a new world now. It has been challenging. I have learned a lot about myself, my community, and my country's history. Our nation is at a crucial moment in history, where we need to step up and demand action, accountability, and change. Musicians in places afar, like Australia, are back to playing gigs in person, for live audiences, because their leadership was responsible and proactive about dealing with COVID. We are not so fortunate here in America. I urge you to have empathy for the thousands of lives we have lost, and millions more who have been effected by this global pandemic and tragedy.
There is no going "back to normal" now. If we are to move forward into a better future, we must take on the individual responsibility to participate in our democracy here in the United States. Please vote, and do your due diligence to research the candidates you choose to vote for.
On the bright side, some opportunities are starting to open up for me here in New York. I am back at Juilliard teaching remotely, and we are headed back to the real classroom at the end of October. I cannot wait to hear my students in person. I have been blessed the past three years to work with the world's best and brightest jazz students. I appreciate this community now more than ever and am so grateful to have the chance to know them, and contribute to their journey in some way. I learn more from them every week.
I have also been extremely fortunate to participate remotely in some "special guest" clinic work through Zoom, including a continuation of my residency at Arizona State University. It's been really exciting to check in every now and again with these students, who I am able to build relationships with over the course of the last two years. This provides the unique opportunity to see their growth from a zoomed-out lens! How inspiring!
Finally, I am thrilled to be playing some public performances this month! I have a gig every weekend for the next three weeks! (Let's keep this going…)
First, on Saturday October 17, I'll be leading a quartet as part of the Amplified Currents Festival, hosted by a new organization called NADIA (National Arts Diversity Integration Association). We will play live from Massawa, a restaurant in Harlem (patrons will be outside, we will play inside with windows open!) and this performance will be live streamed for the festival. You can view the livestream from Facebook or YouTube. CLICK HERE to register for FREE to view the stream! Joining me are Miki Yamanaka, Dave Baron, and Jimmy Macbride.
Next up, on Friday October 23, I'm joining Elio Villafranca again for an outdoor concert. This time, in the outdoor plaza of Lincoln Center. They will have pods set up for a socially distant viewing experience! This music is so much fun to play, and Elio is my friend and colleague from Juilliard. CLICK HERE to reserve a pod. 
Lastly, I'll be heading to Connecticut with my husband, Lucas Pino, to join our good friends in their weekly live stream Virtual Piano Lounge livestream series on Friday October 30! Vocalist Nicole Zuraitis and Drummer Dan Pugach are a Grammy-nominated husband-wife duo of musicians/composers who I have been friends with for almost a decade. It's going to be a blast! You can view the best quality livestream from Nicole's YouTube channel.
Thank you for reading, following, listening, subscribing, buying, sharing, etc. I couldn't make it through this time without the support of my friends, family, fans, and audiences!
Stay Healthy, and please VOTE!
(And  yes, that is my "politician" photo above, to get you in the mood! Thanks to Desmond White as always, for his fantastic photography skills.)
-Roxy
LOOKING FORWARD: Upcoming Events
Saturday, October 17
7:30-8:30pm (EST)
Roxy Coss Quartet
with Roxy Coss (tenor saxophone), Miki Yamanaka (piano), Dave Baron (bass), and Jimmy Macbride (drums)
Livestream concert set
Friday, October 23
7pm (EST)
Elio Villafranca
with Roxy Coss (saxophone), Elio Villafranca (piano), Peter Slavov (bass), and Francisco Mela (drums)
Socially Distanced concert set
Friday, October 30
5-7pm (EST)
Virtual Piano Lounge "Plus One"
with Roxy Coss (saxophone), Lucas Pino (saxophone), Nicole Zuraitis (Voice & Keys), and Dan Pugach (drums)
Livestream concert set
Free to Be
A live recorded video track from my latest album Quintet, "Free to Be" is an original composition of mine, which was initially released on my third album, Chasing the Unicorn (2017). I re-recorded it with my current band for our newest project – an album with accompanying live video tracks for each tune! This video and the entire album feature the members of the Roxy Coss Quintet: Alex Wintz, Miki Yamanaka, Rick Rosato, and Jimmy Macbride.
Listen to/Watch the other tracks from Quintet:
You can get a copy of the full digital album on my website or on Bandcamp. View the other video tracks on the Outside in Music Youtube Channel!
Listen to Quintet on Bandcamp! You can purchase a digital download or real physical copies of the CD. If you purchase on "First Fridays", artists receive the full profit from the sale!
SHOP: Merch, Charts, CDs & Downloads
Now Available:
ROXY COSS big band charts!
You can now purchase the scores and full parts in PDF format for two Roxy Coss original compositions:
"Chasing the Unicorn" arr. Edd George
"Nasty Women Grab Back" arr. Mike Titlebaum
As well as all the small-group PDF charts for all of the music from
The Future is Female!
---
For Immediate ReleaseBlind Guitar Legend Joey Stuckey Releases New Single Featuring Randall Bramblett
Featuring Randall Bramblett of Traffic and Steve Winwood and Charlie Hoskyns of The Popes
Joey Stuckey, the official music ambassador for Macon, Georgia, the "southern rock capital of the world", releases a new single "You Know My Name".
It is a smoky blues rock track sizzling with lusty performances making every note pulse with attitude and is a swampy musical romp about a love that is partnered with lust for a woman that isn't always interested in staying in the relationship.
The song is part praise of the perfect woman, part plea for her to stay and part rebuke of some of the nonsense she pulls.
In the lyrics you can hear the story unfold "Love can be cruel, oh but it can be so kind. I'm not playin' games baby, no that's only in your jealous mind".
The story is told with powerhouse vocals, dripping with a southern grit, while the guitar takes on the blues machinations of someone like a young Eric Clapton. With pounding drums and bass, a cookin' horn section reminiscent of a Stax or Sun Studio track and the sweet singing  of the B3 organ, this is a must listen for blues enthusiasts!
Recorded by producer and engineer Joey Stuckey at his Macon, Georgia, Shadow Sound Studio recording facility, home of the southern sound of the 70's, and featuring special guest Randall Bramblett of Traffic and Steve Winwood on B3 and Charlie Hoskyns of the UK band The Popes on bass. Stuckey has a new classic track as he plays and sings his heart out with his famed guest musicians and the rest of his Shadow Sound Studio session musician team!
"You Know My Name" is the seventh single the blind guitar hero has released in 2020. After performing for a packed house in January at the world famous Whisky A Go Go, plans were afoot for an expansive summer tour but due to the COVID pandemic, Stuckey had to find a new way to share his story and music. In March, he began releasing one song a month as a way of staying in touch with his worldwide fan base. "I think that the songs I have released in 2020 are some of my best work yet and I'm excited for fans to hear all the new music I've put out this year. 'You Know My Name' is my favorite recording in this year's collection of singles", says Stuckey.
Spotify: https://open.spotify.com/track/3vtLppQDuHTAIWzlhcGL4Q?si=Of1WD0xUQ9uJlykP8wyWlA
YouTube: https://youtu.be/Ygs4m6TwKyY
For more information:
Website https://www.joeystuckey.com
Studio https://www.shadowsoundstudio.com
YouTube https://www.youtube.com/user/SenateRecords
Twitter https://twitter.com/Jstuckeymusic
IG https://www.instagram.com/jstuckeymusic/
FB https://www.facebook.com/JoeyStuckeyMusic/
Newsletter https://eepurl.com/dg6LqT
Bandsintown http://www.bandsintown.com/joey-stuckey
Merch https://www.joeystuckey.com/music
Fan Zone https://www.joeystuckey.com/music/in-the-shadow-of-the-sun-fan-zone
Press inquiries: Glass Onyon PR, PH: 1-828-350-8158, glassonyonpr@gmail.com
---
Meet the Judges of the
How I Fell in Love With Jazz Video Contest
presented by Savage Ticket
We've got an amazing panel of judges that are waiting for your take on our contest! All you have to do is tell us about how you fell in love with jazz. The more creative your 60-second video, the more likely you are to "wow" Al Di Meola, and come on, isn't that the real prize?*
(*See below for the details about the real prize)
Al Di Meola
Al Di Meola—Jazz guitar hero and perennial poll-winner. Al Di Meola has been recognized internationally over the past four decades as a virtuoso of the highest order. A prolific composer and prodigious six-string talent, Al Di Meola has amassed over 20 albums as a leader while collaborating on a dozen or so others with the likes of the fusion supergroup Return to Forever (with Chick Corea, Stanley Clarke and Lenny White), the celebrated acoustic guitar trio featuring fellow virtuosos John McLaughlin and Paco de Lucia, and the Rite of Strings trio with bassist Clarke and violinist Jean-Luc Ponty. To learn more about Al and his music, visit https://www.aldimeola.com/
Dorthaan Kirk
Dorthaan Kirk—honored as a 2020 Jazz Master by the National Endowment for the Arts (NEA)—our country's highest honor for Jazz. Dorthaan, widow of Rashaan Roland Kirk, has been a lifelong ambassador of Jazz and has often been referred to a New Jersey's first lady of Jazz. She has been active as a curator and producer of Jazz events, is an avid supporter of musicians and jazz education for youth, and has been the recipient of numerous awards for her community-based initiatives in the arts, such as the Humanitarian Award from the American Conference on Diversity. To learn more Dorthaan's recognition as an NEA Jazz Master, visit https://www.sfjazz.org/onthecorner/nea-jazz-masters-qa-dorthaan-kirk/
Karrin Allyson
Karrin Allyson—is a five-time Grammy Nominee in the category of Best Jazz Vocal. A highly acclaimed Jazz vocalist, pianist and songwriter Ms. Allyson is widely recognized as one of the most gifted voices of her generation. The most recent releases by Karrin are her all-original "Some of that Sunshine" and  "Shoulder to Shoulder: Centennial Tribute to Women's Suffrage featuring Karrin Allyson Sextet." The New York Times, called her a "singer with a feline touch and impeccable intonation." To learn more about Karrin and her Music, visit karrin.com
Houston Person
Houston Person—a legendary "Boss Tenor," Jazz saxophonist, and record producer. Although he has performed in the hard bop and swing genres, he is best known for his work in soul jazz. He received the Eubie Blake Jazz Award in 1982. Houston has recorded over 75 albums in his career as a soloist and bandleader including recordings with Charles Brown, Ron Carter, Bill Charlap, Charles Earland, Lena Horne, Etta Jones, Lou Rawls, Janis Siegel, Horace Silver, Dakota Staton, Cedar Walton, plus Billy Butler, Don Patterson, Grant Green, Sonny Phillips, Johnny "Hammond" Smith, Richard "Groove" Holmes, and others. To learn more about Houston and his music, click: https://inter-jazz.com/web/artists/houston-person/
Noriko Ueda
Noriko Ueda—a pre-eminent Jazz Bassist, composer, and bandleader. Noriko was the B.E.S.T. scholarship recipient for the Berklee College of Music in Boston and a winner of the BMI Charlie Parker Award for Jazz composition. Noriko tours with The Diva Jazz Orchestra, Artemis Jazz-supergroup, and with her own trio and orchestra. She has performed at many historical Jazz venues including Carnegie Hall, Blue Note New York, Jazz at Lincoln Center/Dizzy's Club, John F Kennedy Center, Hollywood Bowl, Blue Note Tokyo, and Birdland. To learn more about Noriko and her music, visit norikoueda.com
---
This E Mail is being sent by:

Jim Eigo Jazz Promo Services
272 Ste Route 94 S #1  Warwick, NY 10990
T: 845-986-1677
E-Mail: jim@jazzpromoservices.com
Web Site: www.jazzpromoservices.com/

HAVE A JAZZ EVENT, NEW CD OR IMPORTANT ANNOUNCEMENT FOR THE JAZZ COMMUNITY YOU WANT TO PROMOTE? CONTACT JAZZ PROMO SERVICES FOR PRICE QUOTE.

CHECK OUT OUR NEW YOUTUBE VIDEO HERE
---
For Immediate Release10cc/Godley & Creme Legend Kevin Godley Releases New Video From Forthcoming Solo Album MUSCLE MEMORY
Kevin Godley has released a new video "Expecting a Message" from his highly anticipated forthcoming solo album MUSCLE MEMORY!
"This is as DIY as it gets. No film crew, no editor, no budget. The plan was to make a film, stream of consciousness style, doing everything myself, like I'm recording music. Improvise, throw stuff in and make sense of it later and I did…all except the last bit. I guess it's a performance film of sorts, all shot within a hundred yard radius of home and, at the risk of this sounding like a commercial, it would've been impossible without my iPhone X, Adobe Premier Pro and Wondershare Filmora editing software and two supremely cool apps, GlitchCam and EFEKT. Not sure if it's the message I was expecting though." – KG
Watch the video:
https://www.youtube.com/watch?v=vyxB-4jXJBk
MUSCLE MEMORY marks Kevin's first time fronting a project. His lyricism is cutting, political and provides a mood similar to film dialogue over classic pop lyricism. Gun control, societal unrest, racism and questions regarding political correctness make for some of the most striking lyrical content likely heard on an alternative pop record. This is a dark record from someone not known for dark themes.
Kevin's career features numerous exceptional albums and sees him as one of the most important pioneers of the pop music video. MUSCLE MEMORY is a fitting addition to this body of work, offering a provoking, daring new insight into Godley's creative practice. Tracks from the album will be released in order every two weeks until the album's release on the 17th of December 2020.

Album track list / release timeline:
1) Expecting a Message: 16/07/2020
2) The Ghosts of the Living: 30/07/2020
3) Hit the Street: 13/08/2020
4) The Bang Bang Theory: 27/08/2020
5) 5 Minutes Alone: 10/09/2020
6) Cut to the Cat: 24/09/2020
7) One Day: 08/10/2020
8) All Bones are White: 22/10/2020
9) Periscope: 5/11/2020
10) Song of Hate: 19/11/2020
11) Bulletholes in the Sky: 03/12/2020 12) Muscle Memory – CD, Vinyl and Digital: 17/12/2020
Listening link: https://soundcloud.com/state51/sets/kevin-godley-muscle-memory/s-ZTSMzE2shtH
Kevin Godley social media:
Official website: http://www.kevin-godley.com/
Instagram: https://www.instagram.com/p/BvcGX_ZgN22/
Twitter: @kevingodley9
Subscribe to Kevin Godley's mailing list:
https://kevingodley.greedbag.com/subscribe/
For more information please contact The state51 Conspiracy: support@strate51.com
Press inquiries: Glass Onyon PR, PH: 1-828-350-8158 (US), glassonyonpr@gmail.com
---
Join saxophonist Gary Smulyan and some of NYC's finest jazz musicians in
NIGHT TALK – THE MUSIC OF ALEC WILDER
Celebrating the release of the Mark Masters Ensemble's
new Capri Records album Night Talk, The Alec Wilder Songbook
Sunday, October 25
3 p.m. EDT – Interview
4 p.m. EDT – Performance
4 stars: "The Mark Masters Ensemble is a tight knit and imaginative Octet…. a session which is flowing with impetuous articulation and shimmering solo showcases…. This is an ambitious and harmonically sophisticated retelling of some of Alec Wilder's compositions."
– Pierre Giroux, All About Jazz"…masterful…. Masters has crafted nine tremendous settings reminiscent of the work of such creative minds as Marty Paich, Bill Russo, Gil Evans and, say, Gerry Mulligan…. If I don't hear a better album this year I'll not complain…. " – Lance Liddle, Bebop Spoken Here
Featuring noir-tinged tunes penned by composer Alec Wilder,
arranged by Mark Masters and performed by:
Gary Smulyan, baritone sax
Dick Oatts – alto sax
Ralph Lalama – tenor sax
Joe Magnarelli – trumpet
John Fedchock – trombone
Renee Rosnes – piano
David Wong – bass
Carl Allen – drums
---
This is a free event!
HoustonJazzFestLive.com 
Save and share the link 
Share to Facebook, Websites, Social Platforms, Radio Stations and Podcasts.October 25th 6pm CST
"Message From Bu"
Sunday, October 25, 2020
Streaming on NPR Live Sessions
Miller Theatre / Houston Jazz Festival
Photograph by Francis Wolff © Mosaic Images LLC
Over 25 Grammys on the Bill
"Jazz washes away the dust of everyday life." –Art Blakey
Bu's Jazz Messengers come to Miller Theatre to celebrate Art Blakey's 101st birthday. This premier version of the Messengers is under the direction of Houston-native, TSU alum, and four-time Grammy winner Frank Lacy, and also boasts saxophonist Bobby Watson, trumpeter Valery Ponomarev, and bassist Curtis Lundy. Lacy, Watson, Ponomarev, and Lundy are all alumni of what is affectionately known as the "University of Blakey". These journeymen all served under Art Blakey as Music Directors of the Jazz Messengers—a pedigree that uniquely positions them to bring this group of fire-breathing Hard Bop Master Musicians to the Miller Theatre.
Frank Lacy is the consummate "Jazz Artist"—a perennial poll-winner in several disciplines, a multi-instrumentalist, and an award-winning vocalist. He played with Illinois Jacquet's big band in the early 80's and a few years later became the musical director for Art Blakey. Lacy has had a long, beautiful career. Some highlights include having worked with big bands led by David Murray, McCoy Tyner as well as Lester Bowie's Brass Fantasy, and spending twenty years as a member of the Mingus Big Band.
Photo: Martin Phillips
Bobby Watson – Trained formally at the University of Miami, Watson proceeded to earn his "doctorate" – on the bandstand – as musical director of Art Blakey's Jazz Messengers. The Messengers were frequently referred to as the "University of Blakey" having served as the ultimate informal postgraduate school for ambitious young players. Watson, whose credits are as long as your arm, is featured on more than a dozen Jazz Messenger recordings, the most of any of the Messenger ensembles. The gifted Watson became a much sought-after musician, working along the way with a potpourri of notable artists including but not limited to: drummers Max Roach and Louis Hayes, fellow saxophonists George Coleman and a younger Branford Marsalis, celebrated multi-instrumentalist Sam Rivers, and acclaimed trumpeter Wynton Marsalis.
Valery Ponomarev – The first major Russian jazz musician to make an impression in the United States, trumpeter Ponomarev has always had an attractive tone, a swinging style, and a strong interest in keeping the hard bop legacy of Clifford Brown alive. A Messenger from 1977-1980; he recorded nine albums with Blakey for such labels as Roulette, Timeless, and
Concord. Ponomarev has since freelanced, usually leading his own quintets and recording extensively for Reservoir.Curtis Lundy is a double bassist, composer, producer, choir director, and arranger. Best known for his work as part of jazz-vocalist Betty Carter's band, Lundy made his debut on the New York jazz scene in 1978. Over the years he has performed with an impressive list of musicians, including: Art Blakey, Freddie Hubbard, Wynton Marsalis, Branford Marsalis, George Coleman, Clark Terry, Sam Rivers, Elvin Jones, Hank Jones, and Sonny Stitt to name a few.
"I am going to stay with youngsters. When they get too old, I'm going to get some younger ones." -Art Blakey
All of 22 years old, percussionist and Houston native Jerome Gillespie fits the bill… and on the seminal chair! Pianist Michael Palma is a relative youngster, but a more apt moniker is a "Monster" as he his considered by his peers to be a genius.
Palma, a graduate of Berklee, has toured the world with the biggest names in jazz from Wynton Marsalis to Roy Hargrove. He is also an in-demand educator having served on faculty at the University of North Texas and The Dallas School of Music as well as conducting innumerable clinics and masterclasses.
The iconic jazz writer/historian/producer/educator, Ira Gitler, in his liner- notes on "Caravan"—arguably one of the greatest Jazz Messengers recordings—clearly articulates the essence of Art Blakey and his Messengers:
"There is technique galore …but you are much too concerned with what he has to say to stop and marvel at it from any academic standpoint."
That kind of powerfully gripping message we find all-too-often missing from Jazz today, but Frank Lacy and this powerful group of hand-picked master musicians are one of those rare exceptions. If you are interested in experiencing the pleasure of seeing a true "Jazz Artist" at the top of his game then you must see Lacy in action as he leads this powerful group.
Lacy is a tough taskmaster that demands much of his fellow musicians, but more importantly he is a force-of-nature with a profoundly deep sense of humanity, musicality, integrity—not to mention chops, chops, and more chops!
"We're here to have a ball!" –Art Blakey
Join us online October 25, 2020 and "…have a ball!"
Carrol-Simmons-Sparks – Not since the inception of Texas' most seminal jazz group, the (Jazz) Crusaders, has there been a homegrown band as unique as Carrol-Simmons-Sparks (CSS). Though their journey is quite different from the former, CSS have landed in their place to carry the torch of Lone-Star greatness. Rarely do we get to experience such a wealth of musicianship and style existing collectively in one musical group.
At the head of CSS is Houston native Shelley Carrol and his big "Texas Tenor" sound. That sought-after tone has been featured on recordings and in concert halls by artists like Sheryl Crow, Duke Ellington Orchestra, Kool and the Gang, Gregory Porter, and many others. Carrol also has five releases as a band leader and scores of other guest appearances.
Photo: JW PeineKeyboardist Bobby Sparks II was a bit of a child prodigy and got his start playing in church in Corsicana, Texas. By his teen years he was already doing professional gigs in nearby Dallas-Fort Worth. This led to his over 20-year association with the gospel icon, Kirk Franklin. From there his versatility led to stints with the virtual who's who in music. The list includes: Yolanda Adams, George Benson, Shirley Caesar, Stanley Clarke, George Duke, Roy Hargrove, Lalah Hathaway, Marcus Miller, and many others. Bobby is an avid vintage keyboard collector and is one of the most sought-after session players in the music industry.
Mark Simmons is widely considered one of the most talented drummers on the scene today. After attending Berklee College of Music, he has recorded and toured with Zacardi Cortez, Kenny Garrett, Bobby Lyle, Joe Sample,

Snarky Puppy, and Kyle Turner. Mark also spent over a dozen years as the drummer for jazz legend Al Jarreau. His fiery yet sensitive style makes him a first-call player for both live shows and studio recordings.
CSS began as a trio but soon added bassist Justin McKinney to its touring show. Affectionately known as "Jay McK", he has quickly made a name for himself in the R&B and jazz scenes. His credits include: Rick Braun, Chris Dave and Drumheadz, Monica, Ruben Studdard, and Liv Warfield. Jay McK is often called on to serve as musical director for live shows and tours. His sound and style can move seamlessly from solid bass grooves to show-stopping solos. I
Together, these four individuals make up one of the most soulful and entertaining groups of the millennium.
Performance Schedule 6pm CST
October 25th 2020 / Miller Outdoor Theater Streaming on NPR LiveSessions
https://livesessions.npr.org
*The actual link will be posted on NPR closer to the date of the event
Also please feel free to share our FacebookEventPage
6pm Carrol-Simmons-Sparks
Bobby Sparks, Organ; Shelley Carrol, Tenor Sax; Mark Simmons, Drums; Jay McK,
Bass
7:30pm Bu's Messengers
Frank Lacy, Trombone; Bobby Watson, Alto Sax; Valery Ponomarev, Trumpet, Curtis Lundy, Bass; Shelley Carrol, Tenor Sax;Michael Palma, Piano; Jerome Gillespie, Drums
October 25th 2020 6pm CST / Miller Outdoor Theater
Also streaming directly from YouTube
HoustonJazzFestLive.com You will be directed to our YouTube Live Event page
These events are made possible through our sponsors and through people like you.
We greatly appreciate your support.`Go to HoustonJazzCollective.org/Donate to make your contribution! Also visit us at HoustonJazzFestival.org
This E Mail is being sent by:

Jim Eigo Jazz Promo Services
272 Ste Route 94 S #1  Warwick, NY 10990
T: 845-986-1677
E-Mail: jim@jazzpromoservices.com
Web Site: www.jazzpromoservices.com/

HAVE A JAZZ EVENT, NEW CD OR IMPORTANT ANNOUNCEMENT FOR THE JAZZ COMMUNITY YOU WANT TO PROMOTE? CONTACT JAZZ PROMO SERVICES FOR PRICE QUOTE.

CHECK OUT OUR NEW YOUTUBE VIDEO HERE
---
For Immediate ReleaseThe Bath Festival of Blues and Progressive Music '69-70 50th Anniversary Box Set & Merchandise For Release November 27, 2020
Gonzo MultiMedia are very excited to announce they have been chosen by the Freddy Bannister Estate  (the promoters) of the historic 1969 and 1970 Bath Festivals to produce the official 50-year anniversary set. These festivals are considered between them are considered to have probably the best lineups ever seen and included:
For the first time ever the Bath Festival 50th Anniversary set includes; a triple CD set of restored recordings from both festivals. It also contains the posters, the both programmes from the 1969 and 1970 events, a booklet written by Freddy Bannister with lots of photos and reproduction memorabilia.
The Bath Festival of Blues and Progressive Music was a counterculture era music festival held at the Royal Bath and West Showground in Shepton Mallet, Somerset, England on 27–29 June 1970. Bands such as Pink Floyd and Led Zeppelin performed. The was the second Bath Festival of Blues and Progressive Music promoted by the Bannisters, the first held on 28th June 1969, which headlined Peter Green's Fleetwood Mac and featured soon to be Rock Gods, Led Zeppelin playing a mere one hour set in the mid of the afternoon set, along with – John Mayall, The Nice, Ten Years After, Colosseum, John Peel, Keef Hartley, Roy Harper. And the audience.
The 1970 festival started at midday on the 27th (a Saturday) and finished at about 6:30 am on Monday morning. A DJ played records for early arrivers from the Friday evening and continued to do so between many of the sets until the end. The festival featured a line-up of the top American West Coast and British bands of the day, including Santana, The Flock, Led Zeppelin (headlining act), Hot Tuna, Country Joe McDonald, Colosseum, Jefferson Airplane (set aborted), The Byrds (acoustic set), The Moody Blues (unable to play), Dr. John (acoustic set), Frank Zappa & The Mothers of Invention, Canned Heat, It's a Beautiful Day, Steppenwolf, Johnny Winter, John Mayall with Peter Green, Pink Floyd (premiering their new masterpiece, the yet to be named Atom Heart Mother Suite), Pentangle, Fairport Convention, Keef Hartley, and the Maynard Ferguson Big Band. This line-up was approaching the level of the more famous Isle of Wight Festival held in August of the same year. As it attracted less press coverage at the time and was a smaller affair, it has generally received less attention in the years since. The Bath Festival was the brainchild of promoter Freddy Bannister and his wife Wendy Bannister. The 1970 show attracted a significantly larger crowd of 150,000. Michael Eavis was attendant at the festival and was inspired to hold, later that year, the first event of what would become the Glastonbury Festival of Contemporary Performing Arts.
2020 marks the 50th anniversary of these legendary festivals. Gonzo Multimedia – in conjunction with the Freddy Bannister Estate has produced a high quality limited edition box set containing: Signed and numbered certificate by Wendy Bannister. Triple CD – (featuring restored recordings from both festivals) Reproduction 1969 Program Reproduction 1970 Program Reproduction tickets for both festivals. A3 Reproduction posters for both festivals Reproduction fliers + 16-page anniversary book, containing text written by Freddie Bannister, along with photos.
"I can't believe it is 50 years. It feels like only yesterday since we held these festivals. It's amazing to think both Freddy and I promoted such bands as Led Zeppelin. Pink Floyd, Fleetwood Mac, Frank Zappa, Byrds, Steppenwolf, Johnny Winter, etc. in the early days. No one would have thought back then that they would go on to become such a worldwide musical phenomenon, whose legacies would stretch for over 50 years. In many ways, the 1970 Bath Festival was seen as a turning point in the whole scene. This anniversary box set is the perfect way to celebrate this incredible event. I am sure if Freddy were still here he would have approved." – Wendy Bannister
In addition, Gonzo Multimedia in conjunction with the Freddy Bannister Estate are producing associated merchandise and memorabilia featuring artwork from the festival posters including reproduction programmes & posters. T-shirts, sweatshirts, hoodies, tote bags & mugs.
Tracklist:
DISC 1
1. Ten Years – After I Woke Up This Morning 2. Ten Years After – Good Morning Little Schoolgirl 3. Blodwyn Pig – Aint Ya Comin' Home 4. Blodwyn – Pig Cats Squirrel 5. Taste – Same Old Story 6. Colosseum – Walking in the Park 7. Fleetwood Mac (inc Peter Green) – Blues Jam 8. Fleetwood Mac (inc Peter Green) – So Many Natural Ways 9. Fleetwood Mac (inc Peter Green) – Red Hot Mama 10. The Nice – Karelia Suite 11. The Nice – She Belongs To Me
DISC 2
1. Donovan – Mellow Yellow 2. Steppenwolf – Sookie Sookie 3. Steppenwolf – Born To Be Wild 4. Johnny Winter – Guess I'll Go Away 5. Johnny Winter – Johnny B Goode 6. Johnny Winter – Have You Ever Been Mistreated 7. The Byrds – Rock n Roll Star 8. The Byrds – Bugler 9. The Byrds – Black Mountain Rag 10. The Byrds – Mr Tambourine Man 11. The Byrds – Antique Sandy 12. The Byrds – You Ain't Going Nowhere 13. The Byrds – Baby Do You Want Me to Do
DISC 3
1. John Mayall – It Might As Well Be Raining 2. John Mayall – Crazy Woman 3. Canned Heat – Reefer Blues 4. Canned Heat – Something's Gotta Go 5. Frank Zappa – Mom And Dad 6. Country Joe – Silver and Gold 7. Country Joe – Martha Lorraine 8. Country Joe – Fixing to Die Rag 9. Santana – Black Magic Woman 10. Santana – Incident at Neshabur 11. It's A Beautiful Day – White Bird
For more information: https://www.musicglue.com/bath-festival-50th-anniversary-box-set/
Press inquiries: Glass Onyon PR, PH: 1-828-350-8158, glassonyonpr@gmail.com
---
Hello.
New England Conservatory is pioneering a program which revolutionizes rehearsing and performing during COVID-19 – and beyond.
The program was piloted in the spring and summer and launched for fall 2020. NEC faculty discovered that by combining a free software called SoundJack with an affordable at-home hardware setup, students can rehearse and perform with virtually no lag as long as musicians and teachers are within 500 miles of each other.
NEC is the first music institution to undertake such a large-scale initiative using cutting-edge audio-visual technology with live performance and music education.
"This is a no-risk option for music-making," says 
David Zoffer
, Jazz Department Chair of NEC's Preparatory & Continuing Education Program, and an avid user, who has coached and played in several ensembles for both kids and adults. 
"I think it will change rehearsing forever. This is something that's huge not just during the pandemic, but beyond."
Other NEC faculty agree. "I felt like my hands were finally untied and I could do my job again. I cried tears of joy," says collaborative pianist and NEC faculty member Chelsea Whitaker on the first time she used this new AV setup. Kayla Gautereaux, Assistant Vocal Pedagogy Director adds, "When you're performing, you forget about the technology and can focus on musical collaboration again."
Audio and Video Examples
Four NEC jazz faculty recently gathered online with SoundJack and recorded this short jam clip. This clip is performed live from their own homes across New England but it sounds like they are in the same room. No mixing, splicing, editing, just live playing:  https://youtu.be/GfcdRxBRNfU
NEC Vocal Pedagogy Director and vocalist Ian Howell and collaborative pianist Chelsea Whitaker recorded "Flow My Tears" by John Dowland in real time over a distance of 16 miles: https://youtu.be/_7bCmtoz800
A press release is below.
Just let me know if you'd like to interview Ian Howell, David Zoffer or anyone else using this at NEC.
Thanks so much.
Ann
New England Conservatory Launches Low-Latency
Music-Making Initiative, Leading the Way in Innovative Technology for Musicians and Music Educators
The pioneering initiative, piloted in the spring and summer and launched for fall 2020, revolutionizes how musicians can rehearse and perform together virtually in real-time during the age of COVID-19
The use of this near lagless technology makes NEC the first music institution to undertake such a large-scale initiative using cutting-edge
audio-visual technology with live performance and music education
For Immediate Release—New England Conservatory (NEC) and Grammy Award winning vocal faculty member Ian Howell have revolutionized low-latency music-making using cutting edge and affordable technology for musicians and music educators. By pioneering virtually lagless audio-visual elements to enhance digital music making with a setup anyone can assemble at home, NEC's research and experimentation is offering a life-line to musicians struggling to rehearse or perform during the COVID-19 era.
When NEC went into virtual mode in the spring, faculty members went to work to figure out how to bring the world-class music education to students during lockdown. With an entrepreneurial mindset and determination to make modern technology work for musicians, Howell and his team began testing various technology solutions that would support music making at the highest level. They sensed the widespread feeling of loss among the international music community and knew a solution was in sight.
After testing numerous platforms, the NEC team discovered if they combine a free software called SoundJack with an affordable at-home hardware setup, their AV innovation allows for musicians to rehearse and perform with virtually no lag in synchronous rehearsing and performing. "For me, SoundJack is the best compromise of features, flexibility, and complexity," Howell notes on his website.
Howell and his team are now advising other music institutions and colleagues around the globe on how to set up and implement the software, created by Dr. Alexander Carôt. The usage rate of this setup has soared during the pandemic with Howell spearheading its widespread use. The system, which originally only had 60 users, has soared to over 11,000.
Ian Howell says, "The core of live performance is spontaneity and communication between performers and the connection with a live audience. We can still make beautiful art digitally that's within the social distancing limitations established in the current times. Sharing our research in low-latency technology has filled a need in the worldwide music community. The SoundJack guide I wrote and published in June has received more than 21,000 pageviews to date. Demonstration videos I shared widely on Facebook have received more than 15,000 views. Musicians are hungry for this information, and eager to make music in real-time with their colleagues or students. We're glad to share this knowledge with colleagues across the globe."
"This is a no-risk option for music-making," says David Zoffer, Jazz Department Chair of NEC's Preparatory & Continuing Education Program, and an avid user, who has coached and played in several ensembles for both kids and adults. "I think it will change rehearsing forever. This is something that's huge not just during the pandemic, but beyond. Our students will no longer have to travel to Boston to attend rehearsals. They can play with world-class musicians in ensembles and lessons from their homes."
Other NEC faculty agree. "I felt like my hands were finally untied and I could do my job again. I cried tears of joy," says collaborative pianist and NEC faculty member Chelsea Whitaker on the first time she used this new AV setup. Kayla Gautereaux, Assistant Vocal Pedagogy Director adds, "When you're performing, you forget about the technology and can focus on musical collaboration again."
As long as the musicians or student and teacher are within about 500 miles of each other, and both have the AV setup installed, they are able to perform with extreme low-latency. As an example, this setup allows musicians who are within 500 miles of each other to perform or rehearse together with a lag of just 15-20ms—or the equivalent of standing about 15-20 feet away from another person. Normal music-making in person is calculated at a lag of 3-10ms. On campus, our rooms are connected with a latency of about 2-10ms, which is a close as in person. So this experience is the closest to real-time that exists. Considering the lag of other software traditionally used can be greater than 100ms (or like standing more than 100 feet away), this easy hardware setup is giving thousands of musicians around the world the next best thing to in-person music making.
After piloting this low-latency approach during the summer of 2020 through the Preparatory School and School of Continuing Education, NEC has adopted this as part of its hybrid remote-and-in-person plan for College students and faculty. Creating a musical collaborative option that is both synchronous and physically separate has created flexibility for coachings, classes, and lessons. A voice class might include a student singing without a mask in one of the Low Latency Rooms established on campus, while the coach and non-singing students gather masked in another room to work with that student. Chamber musicians can work together in real-time from separate locations, and vocal lessons can take place with the singer, pianist, and vocal coach each in a separate location—either working in one of NEC's Low Latency Rooms, or working from their own setup at home. NEC is even running repertoire classes with performers enjoying a Low Latency connection in Boston, connected with high fidelity sound over SoundJack to their teacher in Germany who broadcasts the audio back to the other course participants distributed up and down the east coast of the United States. Going under the Atlantic ocean twice slows the audio down enough to appear in sync with Zoom video between the performers and observers in Boston.
The SoundJack software is free; the cost of the required technology elements range from approximately $200-$600 depending on the level of sophistication of audio interface, microphones, and headphones the student or musician desires, including smaller costs like ethernet cables, XLR cable and adapters. A microcomputer called a FastMusic Box can be assembled for $170 that can replace an older computer not strong enough to run the system.
"We are really just getting started," says Howell. "Now that the semester is underway we can move onto the next round of research and development which will include infrastructure for real-time, idiomatically expressive broadcast performances from distributed locations, optimization of video algorithms to cut video latency as low as possible, and the expansion of this technology into Boston public schools with arts programs gutted by the pandemic. All the work we have done up to now has set us and our partners up to do what is next."
Audio and Video Examples
NEC Vocal Pedagogy Director and vocalist Ian Howell and collaborative pianist Chelsea Whitaker recorded "Flow My Tears" by John Dowland in real time over a distance of 16 miles: https://youtu.be/_7bCmtoz800
Four NEC jazz faculty recently gathered online with SoundJack and recorded this short jam clip. This clip is performed live from their own homes across New England but it sounds like they are in the same room. No mixing, splicing, editing, just live playing:  https://youtu.be/GfcdRxBRNfU
About New England Conservatory 
New England Conservatory (NEC) is recognized internationally as a leader among music schools, educating and training musicians of all ages from around the world for over 150 years. With 800 music students representing more than 40 countries in the College, and 2,000 youth and adults who study in the Preparatory and Continuing Education divisions, NEC cultivates a diverse, dynamic community for students, providing them with performance opportunities and high-caliber training with internationally-esteemed artist-teachers and scholars. NEC's alumni, faculty and students touch nearly every aspect of musical life in the region; NEC is a major engine of the vital activity that makes Boston a musical and cultural capital. With the recent appointment of Andrea Kalyn to serve as NEC's 17th President, the Conservatory is poised to embark on a new chapter at the forefront of innovation in education and music. necmusic.edu
###
Copyright © 2020 Braithwaite & Katz, All rights reserved.
Hello, you are receiving this email because we have recently updated our MailChimp account.Our mailing address is:
---
FOR IMMEDIATE RELEASE
Free Zoom Presentation
Abbey Lincoln and Moseka House – The House that She Wanted to Build
Presented by Marc Cary
With special guests Gary Bartz and Michael Bowie
Sunday, October 18, from 5:00 to 7:00 PM (Pacific Time)
Our Zoom series, celebrating jazz history and culture,
are curated by Jessica Felix and hosted by Marcus Shelby
Abbey Lincoln at the Healdsburg Jazz Festival in 2003.
Moseka House was a physical home that Abbey Lincoln always wanted to build where musicians could come to feel safe and free. In this presentation, Marc Cary will be keeping this dream alive with her music and conversation about her dreams and her ongoing quest for freedom using her music and words for social change.

After a tour of Africa in the mid-1970s, she adopted the name Aminata Moseka Traveling to Africa with Miriam Makeba, she was given the name "Aminata" by the President of Guinea, and "Moseka" by the Minister of Information of Zaire. One of Lincoln's unfulfilled dreams was to create a physical place for musicians called Moseka House. Almost like a monastery, a place where musicians can go and be safe; where they can speak about things that they think about Moseka House had only existed for Lincoln in her mind. Cary has been keeping the dream of Moseka House alive. "Because she could realize it in her head," he says, "it lives."

In this presentation, the panel will discuss the lessons learned from Abbey Lincoln on etiquette, how the social justice movement of the 1960s influenced her music and lyrics, and how she wove the social context of the day into her music. We will learn about her years in hibernation, and what that meant for her growth as an artist, and we will also learn how Abbey felt about the importance of owning your own legacy and how that compares to today.

Each participant will share recordings and videos, reflecting on the music they played with her and their unique experiences as young apprentices with Abbey Lincoln including Gary Bartz's experience with Max Roach and Abbey Lincoln on the "Freedom Now Suite".

FREE registration (required) here:
https://healdsburgjazz.org/marc-cary-abbey-lincoln-and-moseka-house/
In a jazz world brimming with brilliant and adventurous pianists, Marc Cary stands apart by way of pedigree and design. None of his prestigious peer group ever set the groove behind the drums in Washington DC go-go bands nor are any other graduates of both Betty Carter and Abbey Lincoln's daunting bandstand academies.

Cary remains one of the progenitors of contemporary jazz, evident in his influence on peers. Live gigs with vibraphonist Stefon Harris and bandmate Casey Benjamin began the genesis of Robert Glasper's recording Nirvana's "Smells Like Teen Spirit," and Cary's record "Taiwa" from Focus in 2006 evolved into "For You" on Glasper's Double Booked and Harris' Urbanus. Cary collaborator Roy Hargrove exalted him with "Caryisms" on 1992's The Vibe, an album whose title track is one of two Cary originals including "Running Out of Time"–now part of the lexicon of live repertoire among jazz stalwarts Hargrove, Dr. Lonnie Smith and Igmar Thomas' Revive Big Band.

As New York Times jazz critic Nate Chinen observed recently, "There isn't much in the modern-jazz-musician tool kit that Marc Cary hasn't mastered, but he has a particular subspecialty in the area of groove…with a range of rhythmic strategies, from a deep-house pulse to a swinging churn." Mr. Cary richly embodies the spirit of diverse streams that feed into the ample body of what we consider jazz history today.
Gary Bartz is an award-winning alto saxophonist, multi-instrumentalist, composer, bandleader, instructor, and sideman. Though he began his career with the Max Roach and Abbey Lincoln group in 1964, he also played extensively with McCoy Tyner, Pharoah Sanders, Woody Shaw, and Terumasa Hino. Critics considered him one of the standout soloists on Miles Davis' groundbreaking Live Evil. Bartz also founded the pioneering NTU Troop, who issued a series of pioneering albums that seamlessly integrated soul, funk, African folk music, hard and post-bop, and spiritually informed avant-garde jazz, with albums including Follow the Medicine Man and I've Known Rivers and Other Bodies. Bartz worked extensively with groundbreaking musicians and producers including Norman Connors, Donald Byrd, and producers the Mizell Brothers. Though he led fewer dates during the '80s and '90s, he remained active as both collaborator and sideman.

In 2003, Bartz joined the faculty of the Jazz Studies department at the Oberlin Conservatory of Music. He won a Grammy for his playing on Tyner's Illuminations in 2005 and released the acclaimed Coltrane Rules: Tao Music Warrior in 2012. In 2015 he was awarded the BNY Mellon Jazz 2015 Living Legacy Award. As he turns 80, he continues to inspire and shape future generations, as evidenced by his recent recordings with UK spiritual jazz outfit Maisha, and his collaboration on Jazz Is Dead with Ali Shaheed Muhammad and Adrian Yonge.
With roots in the Washington D.C. jazz and gospel community, Michael Bowie is a recipient of the National Endowment of the Arts Award in Jazz Studies and trained with Betty Carter and Keter Betts. Soon after, Michael signed with Verve Records as an original member of "The Harper Brothers". He went on to perform, record and tour with Abdulla Ibrahim, Michel Petrucciani, including the Grammy Award-winning "Look What I Got" with Betty Carter.

Michael has expanded his musical interests and performance to include a wide variety of musical forms from jazz to symphony to rock. As a musical director, he has worked with many artists worldwide including Patti Labelle, James Ingram, Jeff Majors, Abbey Lincoln, Angie Stone, Isaac Hayes. He has shared his talents in the recording studio and on the stage with Sarah Vaughn, Joe Williams, Abbey Lincoln, Manhattan Transfer, Kennedy Center Opera House Orchestra, Della Reese, and Michel Camilo and Ricky Skaggs. He has appeared on countless television shows such as BET, Austin City Limits, Charlie Rose, Radio One, as well as having performed at major venues and festivals such as Carnegie Hall, the Newport Jazz Festival, Playboy Jazz Festival, Montreux, and most other major festivals world-wide.
About Healdsburg Jazz
Healdsburg Jazz is an organization that celebrates the indigenous American art form known as Jazz. Over the past two decades, the Healdsburg Jazz Festival has become a favorite local tradition with a growing national reputation. In addition to the annual festival, the non-profit 501(c)(3) organization sponsors numerous free music education programs in Healdsburg area schools for primary and secondary school students, as well as for adults, and presents a series of Jazz Master concerts throughout the year.
---
With franchising opportunities
available in your city, owning a School of Rock is now easier than ever. Not only will you be surrounded by the music you love, but your work will help children blossom and uplift your community. Find out how you can use your passion for music and education, and write your own success story by being a School of Rock owner.

| | |
| --- | --- |
| | The Indie Bible  •  1203 Stanton Road  •  Ottawa, Ontario K2C3C9 |
---
Nate Wooley interview/listening party with Ted Panken
presented by Pyroclastic Records
Wednesday, Oct. 14 at 7 p.m. EDT
Celebrating the release of Seven Storey Mountain VI
With C. Spencer Yeh, Samara Lubelski, Ryan Sawyer, and Megan Schubert
Free and open to the public
4-stars: "Long considered one of the most innovative and idiosyncratic trumpeters in the improvised music community, Nate Wooley has for many years astonished listeners with his formidable technique and broad-minded vision… this is improvised music of a distinctive and ambitious character, determined to bridge the worlds of the religious and the secular and to explore music's ability to bring catharsis and ecstatic release (or what Wooley calls 'ecstaticism') to both its creators and its listeners." – Troy Dostert, All About Jazz
Nate Wooley releases new edition of internationally acclaimed series Seven Storey Mountain VI available October 16, 2020
on Pyroclastic Records
"Wooley's investment [is] in the imaginative and emotional side of an experience that's both physical and not." — Justin Cober-Lake, PopMatters 
"The prettiest, most progressive campfire music ever." 
— Zachary Woolfe, The New York Times 
Genre-defiant trumpet player and composer Nate Wooley brings together artists from seemingly disparate musical communities with the release of Seven Storey Mountain VI on Pyroclastic Records, the sixth iteration of his ecstatic song-cycle.
In the spirit of creation through energetic confrontation, Wooley engages 14 artists who identify with varied and mingling musical lineages, using their musical histories and strengths as the building blocks of the composition. Seven Storey Mountain features contributions from core collaborators: drummers Chris Corsano, Ryan Sawyer and Ben Hall, and violinists C. Spencer Yeh and Samara Lubelski — all of whom Wooley considers the series' "nuclear family."
"The SSM family has grown over time, but these artists have played on almost every single one," says Wooley. The album's extended family comprises lauded pedal steel guitarist Susan Alcorn; Rhodes players Emily Manzo and Isabelle O'Connor; and electric guitarists Ava Mendoza and Julien Desprez, the latter of whose playing Wooley describes as "kind of like someone threw a machine gun into a blender."
This movement of the Seven Storey Mountain song cycle, which began in 2007, is the first completely new version since Seven Storey Mountain V which Wooley recorded in the fall of 2015. In the interim, his ensemble has grown and his composition has developed through multiple performances across Europe, Canada and the United States.
This release also reflects the first version of Seven Storey Mountain that utilizes song material outside of Wooley's original composition, using the first eight lines of Peggy Seeger's 1979 song "Reclaim the Night" as a compositional and emotional touchstone throughout the piece. As the album releases from the peak of its ecstatic energy, channeling its momentum into a new resonance, listeners encounter an all-female choir performing an arrangement of Seeger's anthem by Wooley and singer-composer Megan Schubert, who led the choir and lent her singing and speaking voice to both performance and recording.
Seven Storey Mountain VI premiered live in November, 2019 at Saint Peter's Episcopal Church in Manhattan to an audience whose members encountered music that rose from almost silent humming to the raw power of the 21-person choir that concludes the piece. The group recorded the next afternoon under the guidance of studio and production master Ron Saint Germain (Bad Brains, Sonic Youth, Ornette Coleman), who captured, preserved and elevated that thrilling energy on the record. "This is the most beautifully reproduced version I've ever had of not only the monolithic sound of the ensemble but the ecstatic spirit of the music," said Wooley.
In a measured act of resistance toward playlist culture that often exalts the digestible single, and in an effort to translate the live experience to tape, Wooley chose to present the entire album as an extended 45-minute track.
"In performance, the idea behind that has a lot to do with duration," he says. "You should sit and listen to it, especially in the space where it's incredibly loud and the sound bounces around. It's meant to give an ecstatic feeling. And I wanted it to feel full on the record, to flow from one bit to the next."
As with all Seven Storey Mountain releases, the music culminates in a massive arc of energy when, according to Wooley, the artists are playing at their rawest, most vulnerable states of consciousness. "A lot of the parts can feel aggressive," he says. "I view all of that as something that is necessary to the production of something new. That feeling of ecstasy has to come from some sort of pressure."
Producing a new version of Seven Storey Mountain, so much depends upon new readings of existing work. Wooley integrates samples, melodic loops and essential patterns from past SSM recordings and live performances, stripping down any layers of sound or construction he deems inessential. This compositional process not only serves to connect the music from one SSM to the next but to continue the project's familial legacy, often including manipulated mixes of past collaborators who may not appear on the current version's release.
Another hallmark of the Seven Storey Mountain sound philosophy is the collaborative paradigm Wooley has termed "mutual aid music." Rather than chart out music for the album in a singular format, he meets his collaborators where they flourish as individuals. Some of his fellow artists prefer chord charts; others prefer to learn music through listening and oral direction; while others feel most comfortable reading meticulously notated orchestral scores. All of his collaborators thrive somewhere on the spectrum between notation and improvisation.
"Integrating the mutual aid music paradigm is a big deal for me because it goes beyond the piece of music itself," says Wooley. "It's a way for communities to come together without everyone having to learn a separate language." In many ways, communion is key to Seven Storey Mountain VI, from the inclusive composition process to the gathering of "family" musicians; from sharing of the ecstatic experiences to engaging a broader community via Wooley's album's royalties donation to the National Council Against Domestic Violence. Through its spirited confrontation comes energetic creation.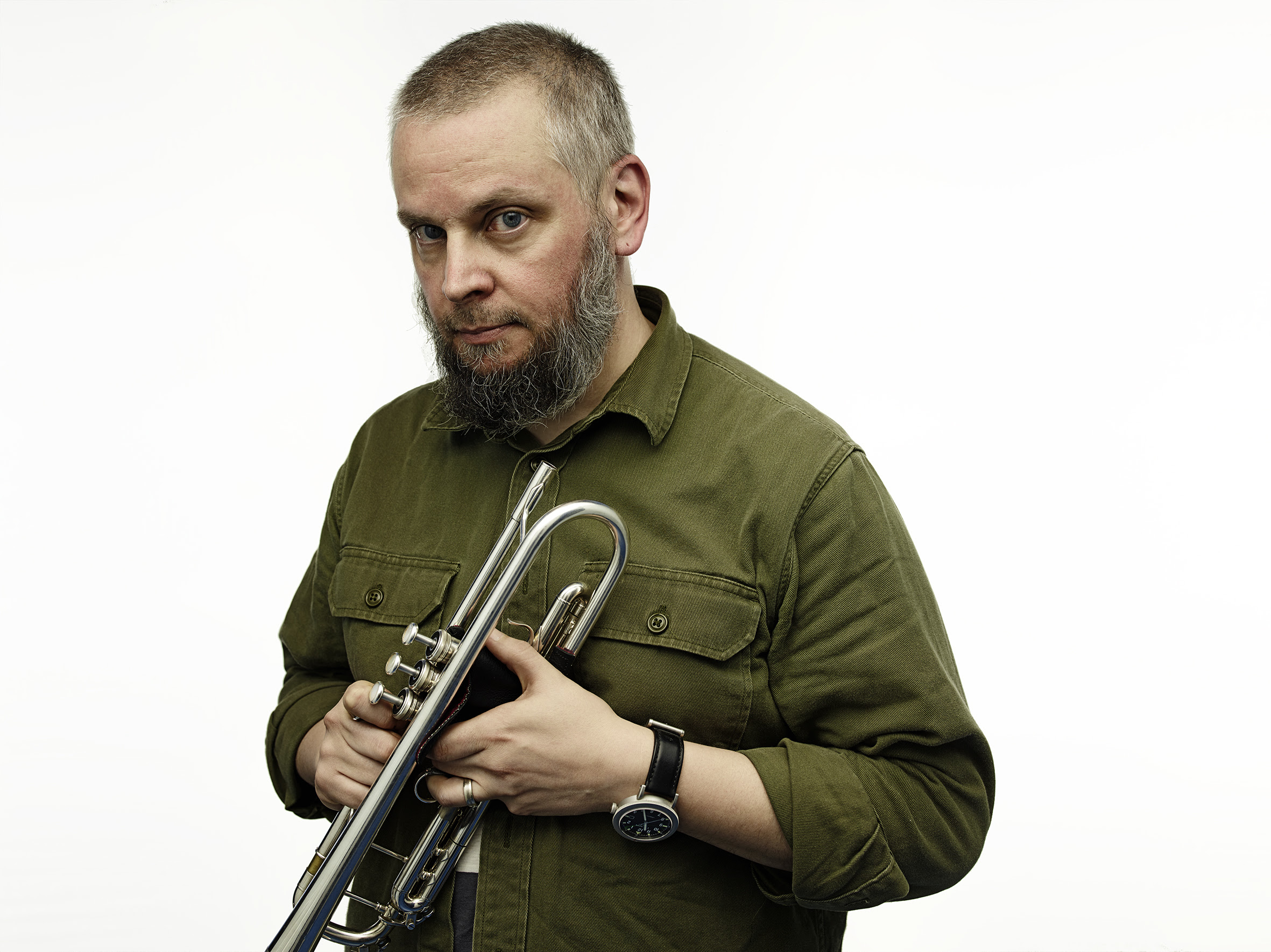 © Frank Schemmann
At 13, trumpet player and composer Nate Wooley began playing professionally with his father, a big band saxophonist in Clatskanie, Oregon. In 2019, he debuted as a soloist with the New York Philharmonic. Considered one of the leading lights of the American movement to redefine the physical boundaries of the horn, Wooley has gathered international acclaim for his idiosyncratic trumpet language. Since moving to New York in 2001, he has become one of the most in-demand trumpet players in Brooklyn's intersecting jazz, improvised, noise and new music scenes. He's performed regularly with John Zorn, Anthony Braxton, Eliane Radigue, Annea Lockwood, Ken Vandermark and Yoshi Wada, and premiered works for trumpet by Christian Wolff, Michael Pisaro, Annea Lockwood, Ashley Fure, Wadada Leo Smith, Sarah Hennies and Eva-Maria Houben. In 2016, he received the Foundation for Contemporary Arts Grants to Artists Award. Nate currently works as editor-in-chief of their online quarterly journal Sound American.***
Pianist-composer Kris Davis founded Pyroclastic Records in 2016 to serve the release of her acclaimed recordings Duopoly and Octopus with the goal of growing the label into a thriving platform that would serve like-minded, cutting-edge artists. In 2019, Davis launched a nonprofit to support those artists whose expression flourishes beyond the commercial sphere. By supporting their creative efforts and ensuring distribution of their work, Pyroclastic empowers emerging and established artists — including Cory Smythe, Ben Goldberg, Chris Lightcap, Angelica Sanchez and Marilyn Crispell, Nate Wooley, Eric Revis and Craig Taborn — to continue challenging conventional genre-labeling within their fields. Pyroclastic also seeks to galvanize and grow a creative community, offering young artists new opportunities, supporting diversity and expanding the audience for noncommercial art.
Nate Wooley — Seven Storey Mountain
Pyroclastic Records — Catalog # PR 11   
Recorded November 24, 2019 — Release date October 16, 2020 
Copyright © 2020 Braithwaite & Katz, All rights reserved.
Hello, you are receiving this email because we have recently updated our MailChimp account.Our mailing address is:
---
Amazon Prime Days: Tuesday and Wednesday, October 13th, and 14th!
Did you know that by shopping through my Amazon Storefront, you can support me as a working musician during the pandemic?
How it works: Amazon has allowed me to curate a variety of my favorite things like household and music equipment. By shopping through my link, www.amazon.com/shop/ronjacksonmusic, and completing a purchase through my storefront, I make a small residual from Amazon at no cost to you. All you have to do is shop and save!
If you'd like to shop Prime Day*, visit my Amazon Store. I have a HUGE selection of my favorite guitars, home recording gear, PPE, car accessories, food, and Prime Day Deals!
*Prime Day is an annual deal event just for Prime Members taking place on October 13-14, 2020. If you want to try Prime for free SIGN UP HERE.
A Prime membership includes perks like unlimited streaming on music and movies, one hour delivery for "prime now" groceries and items, two-day delivery standard for shopping, in-store discounts at Whole Foods Market and Amazon Books, discounted membership for EBT and Medicaid cardholders, and so much more!
Please email me if you have any questions or would like me to curate a deal just for you.
Ron Jackson Music LLC
Fort Lee Road, Teaneck, NJ, 07666, United States
---
Jazz singer-songwriter Yola Nash creates her own path
Her newly released "Touched By Love" is being considered for GRAMMY® nominations in two categories
NEW YORK CITY (12 October 2020): Hardened by growing up in Communist Poland where she was beaten often by an alcoholic father has not dimmed the vibrant spirit of jazz singer-songwriter Yola Nash. Although oppression and obstacles have long been part of her existence, today she thrives in New York City where she hosts her own celeb-driven WABC Radio show and sings to touch people's hearts, espousing inspiring messages that "love is most important" and "don't give up on your dreams." Her recently released second album, "Touched By Love," an intimate acoustic jazz set that oozes sensuality, passion and emotion, is being considered for nominations in two GRAMMY jazz categories: Album of the Year and Best Jazz Vocal Album.
Nash does everything a bit different than most recording artists. She rushed the release of the album that she produced with GRAMMY-winning jazz pianist Edsel Gomez (Dee Dee Bridgewater) without the standard pre-release setup time required to crank up the promotional and publicity machines. Originally planned for a spring release before the COVID-19 pandemic delayed album completion, Nash forged ahead with her goal for "Touched By Love" to make this year's GRAMMY nomination submission deadline. While acknowledging that her release plans were handicapped by the virus, she is doggedly determined to make the best of her good fortune to be making records at all. So, she put her head down and went to work, making things happen.
"The way I do things is out of necessity. After growing up the way I did in Poland where virtually every aspect of life was restricted, attacked and discouraged with the purpose of making you feel worthless and hopeless – like you are in prison, I learned that I have to create my own way. I don't have the same opportunities, the same circumstances or the same skills as others do so I have to find my own path. We all have our own challenges to overcome. When difficulties arise, and they always seem to, I find my way over or around them," said Nash, who exudes joy and enthusiasm when speaking, usually with a bright, radiant smile.
Nash teamed with composers Dr. Graham Keir (guitar) and Dr. Octavio Vazquez to bring her vision for "Touched By Love" to fruition. Gomez helped find her authentic musical voice, crafting warm and inviting acoustic jazz instrumental prosceniums before which Nash shares her poetic tales of love. GRAMMY-winning percussionist Luisito Quintero (Chick Corea) and bassist Dave Baron (Herbie Hancock) anchor the rhythmic grooves. Incorporating Nash's Polish-European roots, GRAMMY nominee Alex Meixner adds accordion, fostering a rich multicultural ambience. It all comes together to create a moving listening experience about love from a woman whose optimistic message is about dreaming big and persevering over adversity. Nash describes it as her "dream album."
As "Touched By Love" begins to gain traction at radio and mounts its ascent on the album charts, Nash has been making her extensive network of GRAMMY voters aware of the record with the hope of snagging a nomination. She's plotting to shoot video clips for a couple of songs from the collection and has already started writing music for her next release. While her process may not be traditional, after all that she's endured, Nash believes that she is still here for a reason.
"I've survived many difficult and painful circumstances, even situations that could have been deadly. Aside from my late mother, who was the force behind my passion for music and who I dedicated the album to, no one encouraged or believed in me. I had to learn to do that for myself. Despite all that I've been through, I'm going through life loving people and spreading love through music. Yes, those are love songs on 'Touched By Love,' but the love I write and sing about isn't physical. It's an all-encompassing, empowering kind of love."
For more information, please visit http://yolanash.com.
The critics said:
"A left of center jazz vocalist with a wonderful underground/aggressive vibe delivers the goods on a sensual outing that's dripping more sex than one disc should have to spare. Genre blending several things at once into a mind-bending whole…Hot stuff." – Midwest Record
"What we get is the jazz singer-songwriter at her finest, on this intimate six-song acoustic set… thoroughly seductive, truly heartfelt." – Exclusive Magazine
#  #  #
Please let me know if you want to be removed from our press release distribution list.
Peace, love, hope & joy,
Rick Scott
Music – Sports – Entertainment – Causes
Marina del Rey, CA USA
310.306.0375
(JM2)
---
For Immediate ReleaseYES Legend Jon Anderson's SONG OF SEVEN Remastered & Expanded Edition To Be Released November 27, 2020
NEW REMASTERED & EXPANDED RELEASE OF THE SECOND SOLO ALBUM BY JON ANDERSON FROM 1980
WITH TWO BONUS TRACKS PREVIOUSLY UNRELEASED ON CD
FEATURING GUEST MUSICIANS JACK BRUCE, SIMON PHILLIPS, JOHN GIBLIN, CLEM CLEMPSON & JOHNNY DANKWORTH
FULLY RESTORED ARTWORK AND NOTES
Esoteric Recordings are pleased to announce the release of a new remastered and expanded edition of the 1980 solo album by JON ANDERSON, SONG OF SEVEN.
The album was recorded during Jon's first hiatus from YES, with whom he had become an internationally known vocalist and songwriter and followed on from his 1976 solo album OLIAS OF SUNHILLOW. Working with keyboard player RONNIE LEAHY, Anderson created an optimistic album of varying influences and he gathered together a fine ensemble of musicians to assist him such as celebrated bass players JACK BRUCE and JOHN GIBLIN, guitarists CLEM CLEMPSON and IAN BAIRNSON, saxophonist JOHNNY DANKWORTH and percussionists MORRIS PERT and SIMON PHILLIPS.
SONG OF SEVEN was a UK top forty hit upon its release by Atlantic Records in November 1980 and spawned a solo tour which established Jon Anderson as a regarded artist in his own right. This Esoteric Recordings edition has been newly remastered from the original Atlantic Records master tapes and is expanded to include two rare US single edits previously unreleased on CD and restores the original album artwork in a digipak. The booklet also features a new essay with an exclusive interview with Jon Anderson.
So great to listen again to where I was musically 40 years ago…still dreaming the same dreams, and in my early years of orchestration ideas…very gentle reminders to stay cool…don't hurry, all will be well, 'take your time'…wonderful bass work, and all the wonderful friends and musicians just came into my life for a couple of months…Jack Bruce even!!! Everybody Loves you, but I love you a little bit more…sweet lyric, and then the wild and crazy Song of Seven lyric..most of it was spontaneous and feeling very open about life…and the mystery of it all…still do….
As always I'm here in my studio still juggling lyrics and music and songs..I'm excited that this can be heard again..
Best wishes to everyone…be well be safe…Love and 'Light'…Jon Anderson
Track List:
1. FOR YOU, FOR ME
2. SOME ARE BORN
3. DON'T FORGET (NOSTALIGIA)
4. HEART OF THE MATTER
5. HEAR IT
6. EVERYBODY LOVES YOU
7. TAKE YOUR TIME
8. DAYS
9. SONG OF SEVEN
BONUS TRACKS
10.SOME ARE BORN (US SINGLE PROMO EDITED VERSION)
11.HEART OF THE MATTER (SHORT VERSION)
For more information: https://www.cherryred.co.uk/product/jon-anderson-song-of-seven-remastered-expanded-edition
Press inquiries: Glass Onyon PR, PH: 828-350-8158 (US), glassonyonpr@gmail.com
---
Whether you've heard guitarist Dave Stryker leading his own group (with 30 CD's as a leader to date), or as a featured sideman with Stanley Turrentine, Jack McDuff, and many others, you know why the Village Voice calls him "one of the most distinctive guitarists to come along in recent years." He was recently voted once again into the 2019 Downbeat Readers and Critics Polls for the 10th time.
This E Mail is being sent by:

Jim Eigo Jazz Promo Services
272 Ste Route 94 S #1  Warwick, NY 10990
T: 845-986-1677
E-Mail: jim@jazzpromoservices.com
Web Site: www.jazzpromoservices.com/

HAVE A JAZZ EVENT, NEW CD OR IMPORTANT ANNOUNCEMENT FOR THE JAZZ COMMUNITY YOU WANT TO PROMOTE? CONTACT JAZZ PROMO SERVICES FOR PRICE QUOTE.

CHECK OUT OUR NEW YOUTUBE VIDEO HERE
---
Dedicated to creative music—and the musicians that make it.
New Music for Fall 2020
Four NEW recordings! Two new solo recordings by Jeff Kaiser, a new KaiBorg album, and Guerino Mazzola with Alex Lubet and more!
Zeitnot V AND Sitzfleisch I: two recordings featuring Jeff Kaiser solo with live electronics
KaiBorg, IntraAction: David Borgo on MANY instruments, along with Jeff Kaiser, AND Kjell Nordeson on percussion
Negative Space: featuring Katie Hae Leo, Guerino Mazzola, Alex Lubet, Nick Zielinski, and James E. Holdman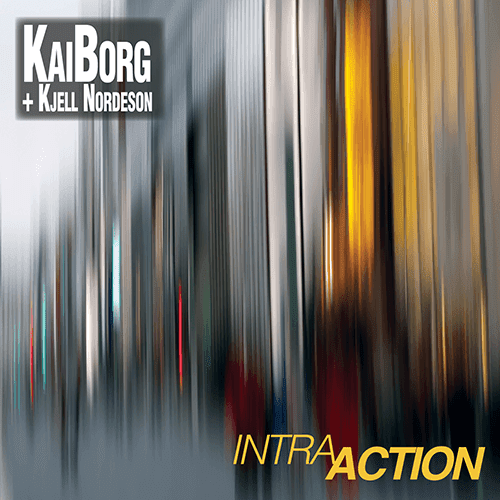 Please check out the free tracks at
pfMENTUM.com!
You can also read more about them, and view video recordings of the Jeff Kaiser solo sessions.
Have a great day, from all those at pfMENTUM.
pfMENTUM.com for more information
Copyright © 2020 pfMENTUM, All rights reserved.
You are receiving this email because you either signed up at an event or by sending an online request.Our mailing address is:

pfMENTUM

PO Box 1022

Warrensburg, MO 64093-1022

Want to change how you receive these emails?
You can update your preferences or unsubscribe from this list
---
For Your GRAMMY® Consideration
Rosino Serrano
ORQUESTA MODERNA
Best Latin Jazz Album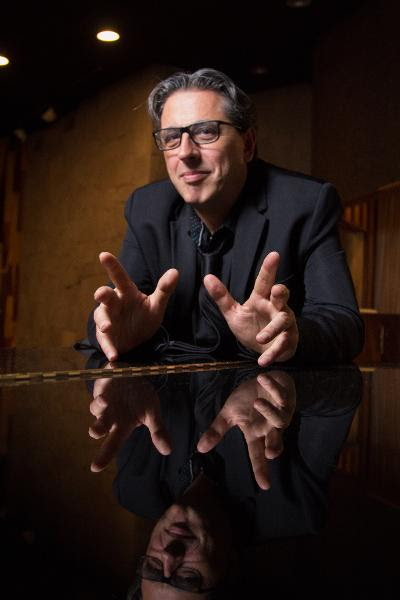 Rosino Serrano
Born in Spain, Rosino has been part of the musical scene of Mexico since the early 80s. Either as a composer, arranger, pianist, producer or musical director, he has worked alongside some of the most prominent Latin American artists, including Carlos Santana, Armando Manzanero, Ivan Lins, Eugenia León, Tania Libertad, Bobby Sanabria, Camila, and many others. During the 80s and 90s, Rosino was a keyboardist with the legendary Rock In Opposition group Banda Elástica, touring worldwide.
Orquesta Moderna, Rosino's long-awaited personal project, is a large ensemble for which he gathered the best players in the vigorous jazz scene of Mexico City. The same-titled debut album, mixed by the multi Grammy® and Latin Grammy® winner Rafa Sardina, features Latin jazz luminaries such as Justo Almario, Gianluca Littera, Alex Mercado, Iraida Noriega, et al.
Rosino is a Latin Grammy® nominee for Best Arrangement for his theme Guapanguito, included in this album.
This E Mail is being sent by:

Jim Eigo Jazz Promo Services
272 Ste Route 94 S #1  Warwick, NY 10990
T: 845-986-1677
E-Mail: jim@jazzpromoservices.com
Web Site: www.jazzpromoservices.com/

HAVE A JAZZ EVENT, NEW CD OR IMPORTANT ANNOUNCEMENT FOR THE JAZZ COMMUNITY YOU WANT TO PROMOTE? CONTACT JAZZ PROMO SERVICES FOR PRICE QUOTE.

CHECK OUT OUR NEW YOUTUBE VIDEO HERE
---
Unsubscribe | Update your profile | Forward to a friend

PLEASE NOTE: IF YOU DO NOT WISH TO BE ON THIS MAILING LIST PLEASE RESPOND WITH 'REMOVE' IN THE SUBJECT LINE. IF YOU ARE RECEIVING DUPLICATE EMAILS OUR APOLOGIES, JAZZ PROMO SERVICES ANNOUNCEMENT LIST IS GROWING LARGER EVERY DAY…..PLEASE LET US KNOW AND WE WILL FIX IT IMMEDIATELY!
---
 For Your Consideration

Calle Loiza Jazz Project
"There Will Never Be Another You"

A Musical Reunion In Puerto Rico
Results In Stirring Latinized Versions
Of Eight Jazz Standards
Best Latin Jazz Album
Best Engineered Album
(Non-Classical)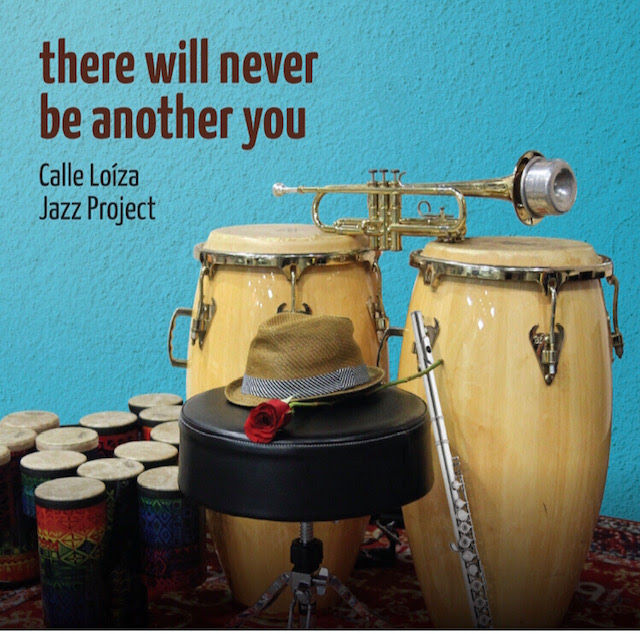 Listen On

CALLE LOIZA JAZZ PROJECT "THERE WILL NEVER BE ANOTHER YOU"
Artist: CALLE LOIZA JAZZ PROJECT
Title: THERE WILL NEVER BE ANOTHER YOU
Artist Website: www.calleloizajazzproject.com 
Release Date: FEBRUARY 01, 2020
UPC Code: 194171888021
Track listing
1. Seven Steps to Heaven (05.04)
2. Someday My Prince Will Come (2.40) 
3. Stolen Moments (03.04)
4. Dolphin Dance (4.30)
5. Old Folks (04.29)
6. In Your Own Sweet Way (03.19)
7. Well, You Needn't (3.11)
8. There Will Never Be Another You (02.50)
Musicians: Mark Monts de Oca – piano;
Tony Batista – bass; Xavier Barreto – flute;
André Avelino – guitar; Candido Reyes – guiro;
Jimmy Rivera – drums; Reinel López – Brazilian Percussion;
Melvin Jones & Gordon Vernick – trumpets;
Javier Oquendo – congas; Ivan Belvis – Percussion
Back in 1990, pianist Mark Monts de Oca and drummer Jimmy Rivera formed a quartet at the Apple Jazz Club on Calle Loiza in Santurce, Puerto Rico, meeting bassist Tony Batista and guitarist Andre Avelino. Three decades later the quartet has reunited, adding two trumpets, flute, guiro, and two percussionists for their new recording There Will Never Be Another You.
The Calle Loiza Jazz Project performs eight jazz standards, paying tribute to such heroic figures as Puerto Rican trumpeter Juancito Torres, Dave Valentin, Mongo Santamaria, Carlos "Patato" Valdes, and Jerry Gonzalez. In addition to alternating trumpet solos from Melvin Jones and Gordon Vernick, sparkling flute playing from Xavier Barreto, and many memorable spots by Monts de Oca on piano, There Will Never Be Another You is most notable for its use of Puerto Rican rhythms (played by drummer Rivera, congero Javier Oquendo, guitarist Avelino, bassist Batista, Candido Reyes on guiro, and Ivan Belvis plus guest spots for Brazilian percussionist Reinel López). They reinvent the standards and make them sound fresh, new and exhilarating.
"Seven Steps To Heaven" features prominent percussion and utilizes the bomba rhythms. "Someday My Prince Will Come" sounds very different than any other version with its use of the cha cha cha rhythm and some group singing ("coros") towards the end and both trumpeters and guitarist Avelino take stimulating solos. "Stolen Moments" and "Dolphin Dance" (which has colorful interplay by Barreto's flute and Jones' muted trumpet) are also given surprising treatments.
"Old Folks" is transformed into a relaxed bolero with a tasteful solo by Monts de Oca while "In Your Own Sweet Way" has heavy Brazilian percussion and a passionate Jones trumpet solo. A dynamic and very percussive version of Thelonious Monk's "Well You Needn't" and the jubilant title cut close the innovative set. Throughout There Will Never Be Another You, the Calle Loiza Jazz Project shows that jazz is alive and well in Puerto Rico.
Music links:
NATIONAL PRESS CAMPAIGN:
JIM EIGO, JAZZ PROMO SERVICES
272 State Route 94 South #1, Warwick, NY 10990-3363
Ph: 845-986-1677
jim@jazzpromoservices.com • www.jazzpromoservices.com
"Specializing in Media Campaigns for the music community, artists, labels, venues and events."
NATIONAL RADIO CAMPAIGN:
MICHAEL J. HURZON The Tracking Station
954.463.3518 trackst@comcast.net 
This E Mail is being sent by:

Jim Eigo Jazz Promo Services
272 Ste Route 94 S #1  Warwick, NY 10990
T: 845-986-1677
E-Mail: jim@jazzpromoservices.com
Web Site: www.jazzpromoservices.com/

HAVE A JAZZ EVENT, NEW CD OR IMPORTANT ANNOUNCEMENT FOR THE JAZZ COMMUNITY YOU WANT TO PROMOTE? CONTACT JAZZ PROMO SERVICES FOR PRICE QUOTE.

CHECK OUT OUR NEW YOUTUBE VIDEO HERE
---

LISTEN ON

This E Mail is being sent by:

Jim Eigo Jazz Promo Services
272 Ste Route 94 S #1  Warwick, NY 10990
T: 845-986-1677
E-Mail: jim@jazzpromoservices.com
Web Site: www.jazzpromoservices.com/

HAVE A JAZZ EVENT, NEW CD OR IMPORTANT ANNOUNCEMENT FOR THE JAZZ COMMUNITY YOU WANT TO PROMOTE? CONTACT JAZZ PROMO SERVICES FOR PRICE QUOTE.

CHECK OUT OUR NEW YOUTUBE VIDEO HERE
---
Contemporary jazz flutist Alexander Zonjic motors back onto the scene
His first album in over a decade, "Playing It Forward," dropped Friday as the single,
"Motor City Sway," is perched in the Billboard Top 25.
DETROIT (9 October 2020): It's been eleven years since contemporary jazz flutist Alexander Zonjic dropped a new album, making Friday's release of his 13th collection, "Playing It Forward," an event album. A genuine multi-hyphenate, Zonjic is a longtime multimedia personality (he hosts television and radio shows) and artistic director for nearly a dozen music festivals and concert series throughout Detroit and the Michigan region in addition to being a recording artist, explaining the lengthy gap between albums. Finishing the new Hi-Falutin Music release produced by GRAMMY-winning keyboardist Jeff Lorber was made possible because COVID-19 forced the cancellation of most of the calendar of live music events that Zonjic produces.
Whetting the appetite of both radio programmers and fans alike is the disc's first single, "Motor City Sway," a tune written and produced by Pieces of a Dream's James Lloyd. A fun video shot on stage and on the streets of Detroit (the Canadian-born Zonjic's adopted home), including at the Motown Museum, reveals a "Motor City Sway" dance to go along with the funky R&B instrumental track currently climbing the Billboard Top 25 (https://youtu.be/Cba0NStZM_M).
"Playing It Forward" is an energetic blend of jazz, funk, fusion and soul comprised of five Lorber originals along with a handful of reimagined classics. The outing showcases the work of top shelf musicians, including guitarists Chuck Loeb (one of his final recordings before his passing), Paul Jackson Jr. and Michael Thompson, drummer Gary Novak, horn player and arranger David Mann, and 14-year-old South African keyboard phenom Justin-Lee Schultz, who can be seen performing a talk box solo in the "Motor City Sway" video.
The album title intentionally riffs on "paying it forward," which is something the benevolent Zonjic does generously throughout metropolitan Detroit and the Michigan region. The award-winning musician is organizing and headlining a November 13 fundraiser for Mariners Inn, a shelter and treatment center for the homeless.
Below is a sampling of the initial album reviews:
"A fantastic album, which was more than worth the wait!" – Keys and Chords
"The album is spectacular…Rarely has an album fascinated me as much as Alexander Zonjic's Playing It Forward." – Smooth Jazz Daily
"With loads of the usual flourishes and touches that give it edge and keep it interesting as well as several co-writes with Jeff Lorber…It's a tasty, light hearted romp throughout." – Midwest Record
"Contemporary jazz flutist Alexander Zonjic is a legend in the Motor City, and he's now back after 11 years with a brand new album (Playing It Forward) and a song that should make every Detroiter (and every honorary Detroiter around the world) take notice." – Soul Tracks
"Track grabbing attention at the moment is 'Motor City Sway'…our man's homage to his adopted city…Enjoy your ride around Detroit with Zonjic and his dancers!" – Jazz&Soul&Funk
"Along with a half a dozen new songs (five of which were penned or co-penned by Lorber), Zonjic has also reimagined five cover tunes for flute with fresh arrangements…delightful new album." – Exclusive Magazine  
For more information, please visit http://www.zonjic.com.
#  #  #
Please let me know if you want to be removed from our press release distribution list.
Peace, love, hope & joy,
Rick Scott
Music – Sports – Entertainment – Causes
Marina del Rey, CA USA
310.306.0375
(JM2)
---