Zzaj H——————————————————————————–
JAZZ SINGER KATHERINE FARNHAM WINS 7TH GLOBAL MUSIC AWARD
FOR IMMEDIATE RELEASE – Billboard charting, internationally acclaimed jazz singer/songwriter/pianist Katherine 'KOOL KAT' Farnham won her seventh Global Music Award honor for her single "Besame Mucho". The single features Four-Time Grammy Nominee Denny Jiosa as Guest Artist and guitarist. The track is from Farnham's upcoming LP "Love Philosophy". It features a Grammy winning production team and a Steinway grand piano.
Farnham has been compared to such artists as Barbra Streisand, Celine Dion, Diana Krall and Sarah Vaughan. She has recorded with legendary saxophonist and Grammy winner Kirk Whalum, Latin Grammy winner Nestor Torres, Grammy nominees Mindi Abair and Denny Jiosa and Grammy winner and Blues Hall of Famer Darrell Leonard.
She earned the love of fans and jazz aficionados alike with her unique and retitled arrangement 'My Funky Valentine'. Jazz Weekly says, "Farnham adds some backbeat to a clever read of a standard in 'My Funky Valentine' and her voice is rich and strongly confident." Two-Time Emmy Nominee and Celebrity Radio Host Philip Silverstone captured her essence raving, "absolutely brilliant. Kool Kat is doing for jazz what Clapton did for the blues – bringing it to the mainstream."
Katherine has appeared on Good Morning America, sung live on NBC 6 and Telemundo and toured throughout the US and abroad. She has performed at festivals including the Hub City Jazz Festival outside New York City, and on stages with Latin jazz greats Tito Puente Jr and Celia Cruz. She has even inspired audiences with her formidable courage at major sporting events such as The Ericsson Open where she was the only female artist, The Miami Marathon and national tour dates for NASCAR.
In addition to this Global Music Award medal for "Besame Mucho", Farnham also received an HG Radio Nomination in Mexico for "Cantante Femenina del Año" for her original song "Eternidad" featuring Latin Grammy winner and renowned flutist Nestor Torres.
A third generation musician, Farnham possesses a world-class musical legacy. She began performing as leading lady in a school play at the age of five, and gave her first jazz vocal solo performance a few months later. She studied with her mother, a concert pianist, educator and vocal coach for The Sante Fe Opera.
The singer/songwriter/pianist's intense passion and skill have resulted in many accolades, including a Billboard-charting hit for "Necessary Groove". In addition to her seven Global Music Award wins, she is a Los Angeles Music Award winner and was named the top Female Singer/ Songwriter in the entire quarter century run of the awards show. She also has been honored with the prestigious Hollywood F.A.M.E. Award, a Rotary Outstanding Award and recently was one of the youngest recipients of the Albert Nelson Marquis Lifetime Achievement Award.
Farnham is a summa cum laude grad of Berklee College of Music.

The values expressed on "Love Philosophy" integrate perfectly with the needs of audiences worldwide right now as well as with her longtime humanitarian endeavors. A passionate educator, she taught Jazz and Music Theater Voice at several universities and served for two consecutive years as Celebrity Voice Judge for the Los Angeles Music Center's Annual Spotlight Awards, alongside several Broadway veterans.
"Besame Mucho" is available now on ITunes, Amazon or at www.KatherineFarnham.com.

For more info, please email voiceinsideproductions@gmail.com.
(c) 2021 Voice Inside Records
| | |
| --- | --- |
| | |
This E Mail is being sent by:

Jim Eigo Jazz Promo Services
272 Ste Route 94 S #1  Warwick, NY 10990
T: 845-986-1677
E-Mail: jim@jazzpromoservices.com
Web Site: www.jazzpromoservices.com/

HAVE A JAZZ EVENT, NEW CD OR IMPORTANT ANNOUNCEMENT FOR THE JAZZ COMMUNITY YOU WANT TO PROMOTE? CONTACT JAZZ PROMO SERVICES FOR PRICE QUOTE.

CHECK OUT OUR NEW YOUTUBE VIDEO HERE
---
Unsubscribe | Update your profile | Forward to a friend

PLEASE NOTE: IF YOU DO NOT WISH TO BE ON THIS MAILING LIST PLEASE RESPOND WITH 'REMOVE' IN THE SUBJECT LINE. IF YOU ARE RECEIVING DUPLICATE EMAILS OUR APOLOGIES, JAZZ PROMO SERVICES ANNOUNCEMENT LIST IS GROWING LARGER EVERY DAY…..PLEASE LET US KNOW AND WE WILL FIX IT IMMEDIATELY!

Copyright (C) 2021 All rights reserved.

Jazz Promo Services

269 State Route 94 South

Warwick, Ny 10990
---
Dear friends,
I'm happy to tell you that my solo piano album "Impressions, Improvisations and Compositions" has finally been released worldwide on Ozella Music !!!
Here's a little video, that also gives you an idea how my new invention –  the micro-tuning device Maqiano works:
All the very best, have a fantastic 2021 !!!
Kari Ikonen
pianist, moogist & composer
---
I am excited to share that I've won New Artist Breakout Single for my recent recording of "For What It's Worth" from the 2020 Independent Music Network Award.
Thank you for your support!
Much Love,
"This is Rebecca at her finest, I'll say that for sure… I've reviewed her artfully soulful vocals before. . . I give Rebecca and her players a MOST HIGHLY RECOMMENDED rating, with an "EQ" (energy quotient score of 4.99 for this high-intensity single."
— Dick Metcalf (Contemporary Fusion Reviews)

". . . This single is the epitome of how a pop song should be arranged, produced, and performed. I hope it's a harbinger of a new full CD of songs featuring Rebecca Angel and produced and arranged by Jason Miles."
— Ken Bloom (Bistro Awards)
Copyright © 2021 Jazz Promo Services, All rights reserved.
PLEASE NOTE: IF YOU DO NOT WISH TO BE ON THIS MAILING LIST PLEASE RESPOND WITH 'REMOVE' IN THE SUBJECT LINE. IF YOU ARE RECEIVING DUPLICATE EMAILS OUR APOLOGIES, JAZZ PROMO SERVICES ANNOUNCEMENT LIST IS GROWING LARGER EVERY DAY…..PLEASE LET US KNOW AND WE WILL FIX IT IMMEDIATELY!

Our mailing address is:

Jazz Promo Services

269 State Route 94 South

Warwick, Ny 10990
---
Live Streaming Radio Show featuring the music of Dave Storrs and David Haney
Music For a Free World with Dave Sewelson: from January 9, 2021
Sat. Jan 9th, 2pm – 5pm: Special Guests: Dave Storrs and David Haney
Dave Storrs, multi-instrumentalist and founder of Louie Records, and pianist David Haney present improvised music recorded at the amazing Sound Shack in Corvallis, Oregon. Plus we'll hear recordings by David Haney which feature artists such as Andrew Cyrille, Julian Priester, Michael Bisio and Roy Campbell.
Born in Fresno, CA in 1955, David Haney grew up in Calgary, Canada. He studied composition for five years with Czech American composer Tomáš Svoboda. He has been a member of the Society of Oregon composers and his works have been performed in Europe, the United States, Canada, and South America. Since 1997, the following improvising artists have worked with Haney on his projects: Roswell Rudd. Julian Priester, John Tchicai, Steve Swell, Roy Campbell, Bud Shank, Wolter Wierbos, Han Bennik, Andrew Cyrille, Bernard Purdie, Marvin Bugalu Smith, Gerry Hemingway, Dylan van der Schyff, Buell Neidlinger, Dominic Duval, Adam Lane, Michael Bisio, Paul Blaney, Perry Robinson, and Johannes Bauer. As a leader, Haney has over 20 albums on CIMP (USA), Cadence (USA), SLAM (UK), NoSeSo (Argentina), La Gorda (Argentina, and Canada Jazz Studio (Canada).

"Mr. Haney is a pianist drawn to experimental settings, and he creates a promising one here." –The New York Times

"Haney's jagged and contemplative clusters of notes, sometimes [create] a brooding, pensive mood reminiscent of a Jackson Pollock painting and other times [set] forth a forward momentum that reminds you that this music comes from that essential kernel of jazz creation: swing." –ICE Magazine

"One of the most inventive pianists in the USA…"–Bruce Lee Gallanter, Downtown Music Gallery

"a pianist whose accomplishments far outranks his public profile…"–Peter Monaghan, Earshot Jazz

"Pianist Haney has played inside and out, from Bud Shank to John Tchicai."–The Village Voice

"At times, Haney's dexterity can sound like piano for four hands, or more accurately music for piano and percussion, though never in overwhelming fashion." –Laurence Donohue-Greene, All About Jazz Online

ALBUMS

MORE INFO

davidhaneymusic.com Follow David on Twitter Connect with David on Instagram David's Youtube Channel

Dave Storrs
After more than three decades in the music business, jazz drummer Dave Storrs has amassed a weatlh of experience and numerous recording credits. In the early '80s, he began recording albums as a headliner, with the release of 1983's Ross Island. He released Report From a Log in 1987, then found his own record label in 1995, Louie Records in Oregon. By 2001 the label had released 19 records, some of which received critical and commercial attention on the national level, including albums by Rob Blakeslee and the Tone Sharks, which Storrs also leads. He continued to release a number of albums in the late '90s, both as a member of the Tone Sharks and as a headliner in his own right. In 2001 he released his first solo percussion album, Another Thing, which featured Storrs on all instruments, as well as production and engineering.
Copyright © 2021 Jazz Promo Services, All rights reserved.
PLEASE NOTE: IF YOU DO NOT WISH TO BE ON THIS MAILING LIST PLEASE RESPOND WITH 'REMOVE' IN THE SUBJECT LINE. IF YOU ARE RECEIVING DUPLICATE EMAILS OUR APOLOGIES, JAZZ PROMO SERVICES ANNOUNCEMENT LIST IS GROWING LARGER EVERY DAY…..PLEASE LET US KNOW AND WE WILL FIX IT IMMEDIATELY!

Our mailing address is:

Jazz Promo Services

269 State Route 94 South

Warwick, Ny 10990

Want to change how you receive these emails?
You can update your preferences or unsubscribe from this list.
---
Marc Smason – tbn/vox    Socially-distanced 2021    Every Friday & Sunday  weather permitting                                12:30pm  Smason & the Kats   jazz & klezmer jam!                                                                                                      2:30pm  Been There open vocal jam!                                                                                                                                               PCC Fremont 600 N 34th
seattle – friends unite apart – black lives are cool – donations appreciated   www.marcsmason.com
---
For Immediate Release
New SYD BARRETT Tribute Celebrates 50 Years Since The Release of "The Madcap Laughs" and "Barrett"
"LOVE YOU – a tribute to SYD BARRETT" celebrates 50 years since the release of "The Madcap Laughs" and "Barrett". The double CD box will be released by the prestigious English label Gonzo Multimedia on the 6th of January, 2021. 75 years exactly from Syd's birth. "LOVE YOU" is a song recorded by Syd in 1970. It's included in "Barrett", the second solo album of his.
The new tribute also includes two particularly significant bonus tracks too: "Astronomy Dominé" and "Vegetable Man" characterizing the beginning and the end of Syd's Floydian era.
Every single note in these two CD's has been expressed with love. Love shown by the artists who took part by arranging Syd's music in their own way.
Our project is to collect, for the first time, all the songs Syd Barrett recorded after his experience with Pink Floyd. To realize it we invited many artists from various parts of the world – Italy, Mexico, France, Ireland, UK, USA, Sweden, Japan, Belgium Germany, The Netherlands – and asked them to choose one song and rearrange it in their own way.
Among them and without detracting from the others, we would like to mention:
Luca Ferrari: journalist and writer; one of the first in the world to publish fanzines, articles and books about Syd.
Dave Harris: former lead singer of "Fashion" he is well known to Pink Floyd fans thanks to ZEE:IDENTITY, the album he released in 1984 – and  recently reprinted – together with Pink Floyd's keyboard player Richard Wright.
John Cavanagh: Voiceover artist, broadcaster, musician, record producer, writer and performer. He is the author of the book "The Piper At The Gates Of Dawn" about the making of the first Pink Floyd album. The book was published in 2003 in the UK and then translated in many languages; Italian and Chinese among them.
Men On The Border: Swedish band devoted to Syd's repertoire. In 2016 they took part in "Syd Barrett – A Celebration Concert" at the Corn Exchange in Cambridge.
Boris Savoldelli: a gifted vocal performer who is always challenging his "vocal instrument" with new and original ways of singing.
Dario Antonetti: musician from 1984 to today with Kryptästhesie, Gli Acidi Tonanti, Effetto Doppler, Inossidabile Orchestra Valsecchi, La Svolta Psichedelica, La Forma delle Nuvole. Producer of The Vegetable Man Project (a tribute to Syd Barrett focused on the song "Vegetable Man." Lots of artists from all over the world took part and rearranged the song in their own way. 6 CD's and a 10" vinyl EP were released between 2002 and 2009).
Nino Gatti: for 40 years historian, expert, biographer and collector of Pink Floyd. He has published fanzines and collaborated with various publications both in Italy and abroad. Author of several books about Pink Floyd and their members, both in his own name and together with The Lunatics. His activity also covers many websites devoted to the band.
On the artwork side:
Ian Barrett: Syd's nephew; he is a fine visual artist and Jewellery designer. He creates unique jewels using meteorites, fossils and other rare materials.
Matteo Regattin: author of the beautiful graphic novel "Syd Barrett Jugband Blues. A graphic trip on the tracks of Syd Barrett".
We would like to mention every single musician involved in this tribute, of course. Thanks to their passionate contribution this project has become true.
Track Listing:
CD 1
1 – TERRAPIN – ANDREA ACHILLI (Italy)
2 – NO GOOD TRYING – LUNA PARK (France)
3 – LOVE YOU – EUGENE (Italy)
4 – NO MAN'S LAND – HUMUS (Mexico)
5 – DARK GLOBE – BLUEMOSAIKO (Italy)
6 – HERE I GO – MAX ZARUCCHI (Italy)
7 – OCTOPUS – SHERPA (Italy)
8 – GOLDEN HAIR – IN THE LABYRINTH (Sweden)
9 – LONG GONE – BARYOGENESIS (Italy)
10 – SHE TOOK A LONG COLD LOOK – ALANJEMAAL (Italy)
11 – FEEL – HIS MAJESTY THE BABY (Italy)
12 – IF IT'S IN YOU – HENRIETTA AND THE FIVES (Italy)
13 – LATE NIGHT – DUNCAN MAITLAND (Ireland)
14 – OPEL – GALERIE 65 (USA)
15 – DOLLY ROCKER – THE MAN IN THE HIGH CASTLE (Italy)
16 – WORD SONG – QUARTO STATO DELLA MATERIA (Italy)
17 – SWAN LEE – HIBUSHIBIRE (Japan)
18 – LET'S SPLIT – MICHELE GENTILE (Italy)
19 – TWO OF A KIND – DAVE HARRIS & ZEUS B HELD (UK)
20 – ASTRONOMY DOMINE – BORIS SAVOLDELLI & UMBERTO PETRIN (Italy)
CD 2:
1 – BABY LEMONADE – ST 37 (USA)
2 – LOVE SONG – LA FORMA DELLE NUVOLE (Italy)
3 – DOMINOES – SULA BASSANA (Germany)
4 – IT IS OBVIOUS – STEREOKIMONO (Italy)
5 – RATS – PHOSPHENE (UK)
6 – MAISIE – THEEUNFORESEEN (Belgium)
7 – GIGOLO AUNT – THE AIRWAVES (Sweden)
8 – WAVING MY ARMS IN THE AIR / I NEVER LIED TO YOU – LUCA RAIO (Italy)
9 – WINED AND DINED – KABLE (USA)
10 – WOLFPACK – KEEPER OF ATLANTIS (USA)
11 – EFFERVESCING ELEPHANT – BOTTI & PAVONI from GREENWALL (Italy)
12 – BIRDIE HOP – TRESPASSERS W (The Netherlands)
13 – LANKY PART 1 – ALFREDO LONGO feat. SEBA PAVIA
14 – MILKY WAY – MEN ON THE BORDER (Sweden)
15 – BOB DYLAN BLUES – JOSS COPE (UK)
16 – RHAMADAN – MORNING SCALES THE MOUNTAIN (USA)
17 – VEGETABLE MAN – NICK BENSEN (USA)
For more information: https://www.gonzomultimedia.co.uk/products/syd-barrett-love-you-2cd
Press inquiries: Glass Onyon PR, PH: 1-828-350-8158 (US), glassonyonpr@gmail.com
---
40 Years in Yiddishland: The Yiddish Book Center celebrates
the Klezmer Conservatory Band
streaming
on Sunday, January 24 at 2 pm EST
Two enduring pillars of the Yiddish cultural resurgence mark 40th anniversaries with event featuring interviews with KCB founder Hankus Netsky and YBC founder Aaron Lansky by noted film critic Kenneth Turan, excerpts from acclaimed KCB productions, and cameos by KCB collaborators including Itzhak Perlman and Joel Grey
KCB photo by Randy Goodman
In 1979, 24-year old Hankus Netsky began organizing student jam sessions at Boston's New England Conservatory to play the little known Eastern European folk music known as klezmer. The Klezmer Conservatory Band's first gig followed in 1980 at NEC's Brown Hall. Meanwhile, in Western Massachusetts, 24-year-old Yiddish literature graduate student Aaron Lansky launched a campaign to save the world's Yiddish books, hoping to rescue the estimated 70,000 Yiddish books believed to be salvageable, a goal Lansky's Yiddish Book Center surpassed in six months.
On Sunday, January 24 at 2 p.m. EST, The Yiddish Book Center looks back on the history and evolution of the Yiddish revival with The Klezmer Conservatory Band and the Yiddish Book Center:  Forty Years in Yiddishland, a video special celebrating the 40th anniversary of these two enduring institutions pivotal in spearheading the unprecedented international resurgence of Yiddish culture.  The event is free and open to the public. It will be presented via Zoom and will stream live on the Yiddish Book Center's Facebook page. To reserve a virtual seat in the Zoom audience—which will allow you to submit questions—registration is required:
https://us02web.zoom.us/webinar/register/WN_DayizEJ1TxyKDUPqV8fVrQ
The broadcast will feature KCB founder and director, New England Conservatory Contemporary Improvisation Department Co-chair and former Yiddish Book Center vice president for education Netsky and Lansky, the Center's founder and president. It will include an historical overview of the band's history along with video concert footage from over the years, including excerpts from acclaimed productions including "A Jumpin' Night in the Garden of Eden" (1986), "The Fool and the Flying Ship" with Robin Williams (1991), and two PBS Great Performances Specials, "In the Fiddler's House" with Itzhak Perlman (1997) and "Rejoice" (2014) featuring the KCB along with Perlman and Cantor Yitzchak Meir Helfgot. The program will present Netsky and Lansky in conversation with L.A. Times and NPR film critic Ken Turan, along with tribute greetings from well-known KCB collaborators, including Itzhak Perlman and Joel Grey.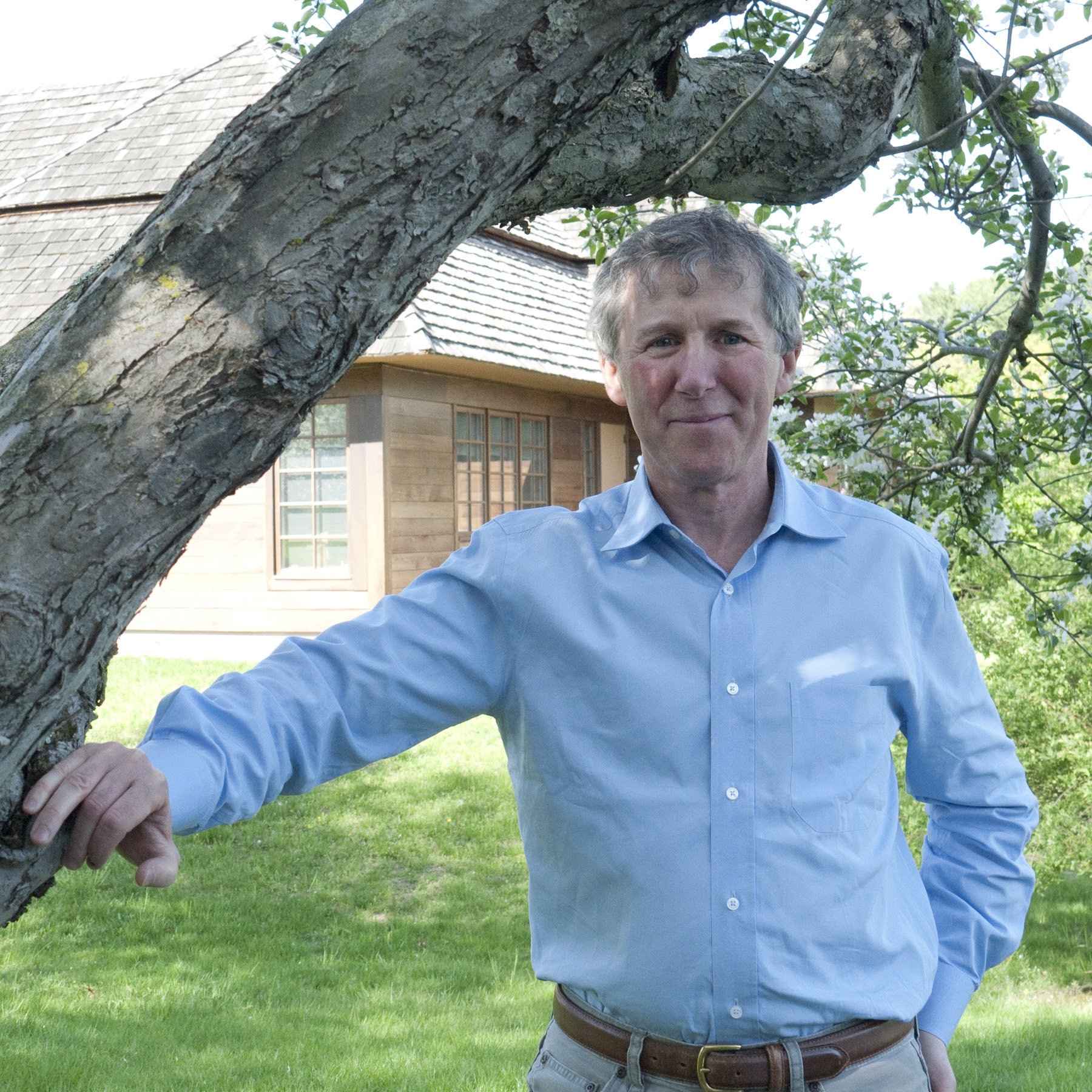 Aaron Lasky photo by Michael Grinley
Lansky, a MacArthur fellow, is credited with not only single-handedly rescuing the rich world of Yiddish literature from its path toward near extinction in the mid twentieth century but also with making that literature accessible worldwide through the massive digitization and translation projects he launched through the Yiddish Book Center. When the Center began, experts estimated that 70,000 Yiddish books were still extant and recoverable. The Center's young staff surpassed that number in six months and went on to recover more than a million volumes—some lovingly handed to them by their original owners, others rescued at the last minute from demolition sites and dumpsters. Books have been found in the United States, Canada, Mexico, Cuba, Venezuela, Chile, Uruguay, Argentina, England, France, South Africa, Australia, and other countries around the world. Thousands of additional volumes continue to be collected each year. In 2014, the Yiddish Book Center was awarded a National Medal for Museums and Libraries, the nation's highest medal conferred on a museum or library, at a White House ceremony.
Hankus Netsky photo by Mimi Bernardin
Multi-instrumentalist, composer, and scholar
Netsky
has been instrumental in transforming the once forgotten Eastern European Jewish instrumental genre known as "klezmer" into one of the most ubiquitous and widely recognized contemporary strains of world music. He is also credited with mentoring several younger generations of the music's best-known practitioners through his Jewish music ensembles and classes at New England Conservatory. In fact, the KCB started at NEC, with informal jam sessions organized by Netsky that developed into a concert ensemble. The original roster featured acclaimed NEC alums including Don Byron, Frank London, Ingrid Monson, and Mimi Rabson. The band achieved quick success, touring internationally, recording ten albums for Vanguard and Rounder Records, appearing in films and PBS specials, and collaborating with acclaimed artists like Itzhak Perlman and Robert Brustein's American Repertory Theatre. In 1992, the band returned to its roots at NEC for a performance with Joel Grey celebrating the school's 125
th
anniversary and later toured with Grey in "Borshtcapades '94."
The Klezmer Conservatory Band and the Yiddish Book Center: Forty Years in Yiddishland will explore how forty years of activism has assured Yiddish literature and music an enduring place not only in the world of Jewish culture but among the world's most cherished cultural traditions. This event is co-sponsored by KlezKanada, Golden Land Concerts & Connections, Yiddish New York, Center for Traditional Music and Dance, the American Society for Jewish Music, Boston Workers Circle, Boston's Jewish Arts Collaborative (JARTS), and National Yiddish Theatre Folksbiene. The program is made possible in part with the generous support of Peter D. Mark in loving memory of Eugene L. Mark.
The Klezmer Conservatory Band has performed internationally at venues including the Hollywood Bowl, Tanglewood, Ravinia, Saratoga, Boston's Symphony Hall, Avery Fisher Hall, and Radio City Music Hall.  They have collaborated with orchestras including the Atlanta Symphony, Toronto Symphony, L.A. Philharmonic, Boston's Musica Viva and the Florida Symphony.  Their ten CD recordings are distributed by Concord Music Group and they are managed by Golden Land Concerts and Connections.
The KCB and the Yiddish Book Center have been celebrating together throughout the histories of both organizations, beginning with the band's appearance at the Center's milestone events in Amherst as early as 1981 and continuing more recently with their performances as perennial headliners at the Center's Yidstock festival of new Yiddish music.
#     #     #
---
For Immediate Release
"A Romantic's Guide To King Crimson" by The Mastelottos Featuring Drum Legend Pat Mastelotto!
Valentine's Day 2021 delivers an unexpected and welcome surprise with the release of "A Romantic's Guide to King Crimson," the new 12-track album of reinvented King Crimson material by the husband-and-wife duo Deborah and Pat Mastelotto. The collection, which spans the band's entire history, revisits classics including "Matte Kudasai," "Heartbeat," "Moonchild," "Elephant Talk," "Peace," "Exiles," and "Sleepless."
Pat Mastelotto is an American rock drummer and record producer who has worked with King Crimson, Mr. Mister, XTC, The Rembrandts and many others. Pat has served as one of King Crimson's drummers from 1995 to the present day. This album resulted from Pat's observations and Deborah's insights made after she intermittently joined Pat on tour as part of the King Crimson entourage from 2008 onwards.
"It's always been a joke in the King Crimson camp that there's never a line for the women's restrooms during intermissions," said Deborah. "King Crimson plays loud and it's often intense and raucous. But it can also be haunting and melodic, with some of the most beautiful lyrics ever. We wanted to help uncover that sweetness and introduce the songs to a different type of audience with 'A Romantic's Guide to King Crimson.'"
"The album has amazing contributions from all the musicians involved, especially the TOAPP (Three of a Perfect Pair Music Masters Camp) artists," said Pat. "We experimented together and since they were already lifelong Crim Heads, they were totally into reconfiguring the classic performances or developing totally new parts. So, get ready. You'll hear some fantastic detail in their playing."
The recording features material they chose and arranged together with lead vocals by Deborah, a creative Tour de Force in her own right, and with Pat drumming and producing.
"We compiled King Crimson songs and searched for the romanticism in them, then rearranged them," said Deborah. "The addition of a girl singer automatically changes the feel of those songs and places them in a different genre. Our idea is to create a way for people, especially women, to appreciate the beauty of King Crimson's music without the fear and sometimes resistance attached to the word 'prog' getting in the way. We slow the songs way down and strip them back to their essential lyrics and melodies."
"In the Crimson tradition, we approached every song as if it was brand new," said Pat. "At first, it involved tinkering with 20-plus songs in hotel rooms using iPhone apps to choose what worked best for us. We first focused on the lyrics. The words had to resonate and the arrangements had to develop a prog-meets-pop twist to meet my hopes. We had no desire to duplicate the original arrangements. In fact, just the opposite. I was trying to discover where else they could go to expose sweetness, sort of like the old days of cassettes and giving a loved one a mixtape. It's a gift to fans and a family of former Crims."
The Mastelottos started the recordings in 2019 by inviting the Texas TOAPP alumni, including members of the Houston symphony, to record in Pat's home studio in the Texas Hill Country. After a quick trip to Nagoya for his one and only live gig of 2020, which yielded the live Stick Men album "Owari," Pat returned and spent months with Deborah during the 2020 COVID-19 lockdown finishing the project. The result is an album full of lush nuance and ornamentation designed to put listeners in a meditative and buoyant mood.
"The lockdown resulted in a year of cancelled shows, which gave us time to realize the album," said Pat. "This grand reboot of humanity made being a couple all the more important, nurturing relationships with people we love, gardening and doing home projects while creating this album together was a beautiful experience."
"2020 has given us the longest period of consecutive days, weeks and months we've ever spent together," said Deborah. "Our close proximity enabled a continuous dialog and working environment, so we never had to break the creative flow."
"Working from home meant we could take the listening experience from the studio to the car to the bedroom…to test drive…so to speak," added Pat.
"Heat up the hot tub, fluff your pillows and head to the softer side of the bed for the pinkest Crimson ever"
Track listing
1. Two Hands
2. Matte Kudasai
3. Heartbeat
4. Moonchild
5. Inner Garden
6. One Time (Eyes Wide Open)
7. Peace
8. Book Of Saturday
9. Exiles
10. Elephant Talk
11. People
12. Sleepless
TOAPP musicians Appearing on the record:
From Texas:
Adrian Benevedes
Mark Cook
Chris Cowan
Aralee Dorough
Colin Gatwood
Corin Gatwood
Marty Hobsbracht
Mike McGary
Bill Munyon
From other parts of the world:
Mark Hassett
Marco Machera
Christian Constantini
Kevin Andrews
Jeremy Neese
Victor Sagfors
Dave Martyn
Kara Day Spurlock
Additional musicians and engineers:
Fabio Trentini
Andrew Simmons
Laura Scarborough
Elaine Barber
Alex Coke
Grady Cousins
Cover Art: Ana Fuentes
Design: Denis Rodier
Released February 14, 2021
To pre-order: https://patmastelotto7d.bandcamp.com/album/a-romantics-guide-to-king-crimson
Digital Album
Streaming + Download
Pre-order of A Romantic's Guide To King Crimson. You get 3 tracks now (streaming via the free Bandcamp app and also available as a high-quality download in MP3, FLAC and more), plus the complete album the moment it's released.
Limited Edition Compact Disc
Compact Disc (CD) + Digital Album
package image
Comes in a 6-panel gatefold card case designed by Denis Rodier with paintings by international artist Ana Fuentes.
For more information:
www.patmastelotto.com
www.7dmedia.com
Press inquiries: Glass Onyon PR, PH: 1-828-350-8158, glassonyonpr@gmail.com
---