Zzaj Review Queue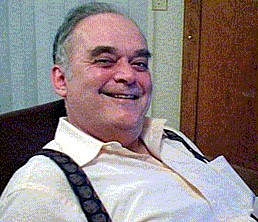 This page is here to let artists and promoters know when their CD submission was received.  It is NOT a list of all products reviewed in our pages, only a queue tool for those who send material for review. 
ALSO, please NOTE that you can sort at the top of the column based on artist name, date received and so forth.  I took out all YOUTUBE embeds, as they were slowing the page load down.  The .jpg files have all been reloaded – if there is no .jpg showing, it has already been reviewed, or I could not find a .jpg file on the net for it.
Don't forget – you can SORT by any of the click-able fields at the top of the page… if you're a promoter, you can use this to rapidly find only your releases based on the sort order!  NOTE:  I finally figured out how to make the DB table show all records, so there is no need for additional pages… enjoy!

Our THANKS to all the promoters and individual artists who keep us in fresh, new high-talent and high-energy music to review!
| Video or Image link | Artist and Title | Date Received | Issue Review Appeared in | Promoter |
| --- | --- | --- | --- | --- |
| No image available at this time | Bill Cunliffe BACHanalia | 2017/05/16 | | BK Music PR |
| | Rick Sparks - Nightfall London | 2017/05/26 | | Creative Service Company |
| | Kathy Sanborn - Recollecting You | 2017/05/15 | | Jazz Promo Services |
| | Michelle Bradley - Body and Soul | 2017/05/15 | | Jazz Promo Services |
| | Joris Teepe & Don Braden - Conversations | 2017/05/15 | | Lydia Liebman Promotions |
| | To Be Continued - Poetry From The Future | 2017/06/08 | | Jazz Promo Services |
| | Calabria Foti - In The Still of the Night | 2017/-05/15 | | Mouthpiece Music |
| No suitable image at this time | Indubious - From Zero | 2017/06/20 | | Glass Onyon PR |
| | Terry Gibbs - 92 Years Young- Jammin' at the Gibbs House | 2017/05/20 | | Mixed Media Promotion |
| | Jennifer Saran - Wake Up | 2017/06/20 | | Glass Onyon PR |
| | Ethos - Shade & Soil | 2017/05/24 | | Submitted direct from Ethos |
| | Kerani - Stardust | 2017/05/27 | | Creative Service Company |
| | Tohpati Ethnomission - Mata Hati | 2017/06/20 | | Moonjune Records |
| | Dominique Eade & Ran Blake - Town and Country | 2017/05/22 | | BK Music PR |
| | Jack Gates - Bring The Flavors | 2017/05/30 | | Creative Service Company |
| | Tryyo - Flying Box | 2017/05/20 | | pFMentum |
| | Kellye Gray - Standards In Gray | 2017/06/08 | | Mouthpiece Music |
| | Andrea Centazzo - Andrew Raffo Dewar - Anne LeBaron - Encantamientos | 2017/06/10 | | pfMENTUM |
| | Grant Stewart Trio - Roll On | 2017/06/10 | | Lisa Reedy Promotions |
| No suitable image at this time | Ed Neumeister - Wake Up Call | 2017/06/10 | | Lydia Liebman Promotions |
| | Dave Liebman/Joe Lovano - Compassion The Music of John Coltrane | 2017/06/10 | | Lydia Liebman Promotions |
| | Wingfield Reuter Stavi Sirkis - The Stone House | 2017/06/20 | | Moonjune Records |
| | Jarrett Cherner Trio - Expanding Heart | 2016/09/10 | | |
| | Jacob Duncan - The Busker | 2016/10/16 | | |
| | Wadada Leo Smith - America's National Parks | 2016/0923 | | |
| | Mili Bermejo and Dan Greenspan - | | | BK Music PR |
| | Kaze - Uminari | 2015/03/15 | | BK Music PR |
| | Mikko Innanen with William Parker and Andrew Cyrille - Song For A New Decade | 2015/04/04 | | BK Music PR |
| | Claire Ritter - Soho Solo | 2015/04/14 | | BK Music PR |
| | Ran Blake - Ghost Tones | 2015/04/15 | | BK Music PR |
| | Ayn Inserto - Home Away From Home | 2015/05/10 | | BK Music PR |
| | Harry Allen - For George, Cole & Duke | 2015/05/18 | | BK Music PR |
| | Maria Schneider - The Thompson Fields | 2015/06/16 | | BK Music PR |
| No photo available at this time | Richard Nelson - Deep River | 2015/07/31 | | BK Music PR |
| | Fred Hersch - Solo | 2015/08/06 | | BK Music PR |
| | Jon Irabagon - Behind The Sky | 2015/08/13 | | BK Music PR |
| | Jon Irabagon - Inaction Is An Action | 2015/08/13 | | BK Music PR |
| | Olavi Trio - Oh La Vie | 2015/09/05 | | BK Music PR |
| | MOPDTK - Mauch Chunk | 2015/09/05 | | BK Music PR |
| | Josh Maxey - Celebration of Soul | 2015/09/10 | | BK Music PR |
| | Rich Halley - Eleven | 2015/09/21 | | BK Music PR |
| | Rudresh Mahanthappa - Bird Calls | 2015/09/29 | | BK Music PR |
| | Phil Haynes - Sanctuary | 2015/09/30 | | BK Music PR |
| | Noah Preminger - Pivot Live at the 55 Bar | 2015/10/02 | | BK Music PR |
| | Nick Russo's Hot Jazz Jumpers - The Very Next Thing | 2015/10/05 | | BK Music PR |
| | Amina Figarova - Blue Whisper | 2015/10/11 | | BK Music PR |
| | Mike Holober - Balancing Act | 2015/10/27 | | BK Music PR |
| | Hamilton & Hamilton - Live in Bern | 2015/11/10 | | BK Music PR |
| | Ernie Krivda - Requiem for a Jazz Lady | 2015/11/10 | | BK Music PR |
| | Aaron Irwin - A Room Forever | 2015/11/13 | | BK Music PR |
| | Wadada Leo Smith - Celestial Weather | 2015/11/19 | | BK Music PR |
| | Chris Lightcap & Bigmouth - Epicenter | 2015/11/24 | | BK Music PR |
| | Terell Stafford - Brotherlee Love | 2015/11/24 | | BK Music PR |
| | Katie Bull - All Hot Bodies Radiate | 2015/11/24 | | BK Music PR |
| | Satoko Fuji - Yamiyo Ni Karasu | 2015/12/09 | | BK Music PR |
| | Satoko Fujii - Ichigo Ichie | 2015/12/09 | | BK Music PR |
| | Dan Trudell - Dan Trudell Plays The Piano | 2015/0930 | | BK Music PR |
| | Miguel Zenón - Tipico | 2016/01/04 | | BK Music PR |
| | Aruán Ortiz - Hidden Voices | 2016/01/07 | | BK Music PR |
| | Rhythm Future Quartet - Travels | 2016/01/20 | | BK Music PR |
| | Ken Peplowski - Enrapture | 2016/01/26 | | BK Music PR |
| | Moppa Elliott - Still, Up In The Air | 2016/02/03 | | BK Music PR |
| | Julian Shore - Which Way Now? | 2016/02/05 | | BK Music PR |
| | Leslie Pintchik - True North | 2016/02/17 | | BK Music PR |
| | Laura Perlman - Precious Moments | 2016/02/26 | | BK Music PR |
| | Gabriela Martina - No White Shoes | 2016/03/02 | | BK Music PR |
| | Danny Green Trio - Altered Narratives | 2016/03/02 | | BK Music PR |
| | Ehud Asherie - Shuffle Along | 2016/03/19 | | BK Music PR |
| | Michael Blum - Chasin' Oscar A Tribute to Oscar Peterson | 2016/05/18 | | BK Music PR |
| | Ron Stabinsky - Free For One | 2016/05/20 | | BK Music PR |
| | Matt Wilson - Beginning of a Memory | 2016/05/24 | | BK Music PR |
| No image available at this time | Ken Hatfield - 12 Preludes for Solo Guitar | 2016/06/13 | | BK Music PR |
| No image available at this time | Francisco Pais - Verde | 2016/06/14 | | BK Music PR |
| | Fred Hersch Trio - Sunday Night At The Vanguard | 2016/06/29 | | BK Music PR |
| | Quinsin Nachoff, David Binney, Matt Mitchell & Kenny Wollesen - Flux | 2016/08/15 | | BK Music PR |
| | Jon Lundbloom & Big Five Chord - 2016 EP's | 2016/08/20 | | BK Music PR |
| | Opaluna - Opaluna | 2016/08/23 | | BK Music PR |
| | Darrell Katz and Oddsong - Jailhouse doc with Holes in Her Socks | 2016/08/24 | | BK Music PR |
| | The Girshevich Trio - Algorithmic Society | 2016/08/24 | | BK Music PR |
| | Sara Serpa and André Matos - All The Dreams | 2016/08/25 | | BK Music PR |
| | Joshua Breakstone - 88 | 2016/09/02 | | BK Music PR |
| | Scott Morgan - Songs of Life | 2016/09/09 | | BK Music PR |
| | Ropeadope Records - Beekman Vol. 2 | 2016/09/09 | | BK Music PR |
| No suitable image available at this time | Earprint - Earprint | 2016/09/13 | | BK Music PR |
| | Ricardo Grilli - 1954 | 2016/09/26 | | BK Music PR |
| | Delfeayo Marsalis - Make America Great Again! | 2016/10/05` | | BK Music PR |
| No suitable image at this time | Mark Dresser Seven - Sedimental You | 2016/10/14 | | BK Music PR |
| | Ken Schaphorst - How To Say Goodbye | 2016/12/02 | | BK Music PR |
| | Nick Finzer - Hear & Now | 2017/01/06 | | BK Music PR |
| | Chris Jentsch - Fractured Pop | 2017/01/08 | | BK Music PR |
| | Noah Preminger - Meditations on Freedome | 2017/01/11 | | BK Music PR |
| | Jihye Lee - April | 2017/02/06 | | BK Music PR |
| | Keith Oxman - East of the Village | 2017/02/13 | | BK Music PR |
| | Mark Masters - Blue Skylight | 2017/02/13 | | BK Music PR |
| | Jim Yanda Trio - Regional Cookin' | 2017/02/14 | | BK Music PR |
| | Trouble Kaze - June | 2017/03/01 | | BK Music PR |
| | Patrice Williamson - Comes Love | 2017/03/02 | | BK Music PR |
| | Mostly Other People Do The Killing - Loafer's Hollow | 2017/03/15 | | BK Music PR |
| | Jason Rigby - One | 2017/04/12 | | BK Music PR |
| No suitable image available | Chad Lefkowitz-Brown - Onward | 2017/04/19 | | BK Music PR |
| | Alex Goodman Quintet - Second Act | 2017/04/27 | | BK Music PR |
| No suitable image at this time | Brian McCarthy - The Better Angels of our Nature | 2017/05/01 | | BK Music PR |
| | Vadim Neselovskyi - Get Up and Go | 2017/05/06 | | BK Music PR |
| | Pete Malinverni - Heaven | 2017/05/13 | | BK Music PR |
| | Quinsin Nachoff, Mark Helias, Dan Weiss - Ethereal Trio | 2017/05/13 | | BK Music PR |
| | Elara - In The Depths of Time, In An Ocean Made of Stars | 2015/11/07 | | Fluttery Records |
| | We Deserve This - Fusion | 2015/12/24 | | Fluttery Records |
| | MatthewK - MatthewK | 2015/04/14 | | Glass Onyon PR |
| | John Wetton - New York Minute | 2015/06/16 | | Glass Onyon PR |
| | Quill - Brush With The Moon | 2015/06/16 | | Glass Onyon PR |
| | John Wetton - Anthology (2 Disc set) | 2015/06/16 | | Glass Onyon PR |
| | The Anderson Ponty Band - Better Late Than Never | 2015/09/08 | | Glass Onyon PR |
| | Jennifer Saran - Walk With Me | 2016/04/05 | | Glass Onyon PR |
| | Charles Xavier - Happy Note Records Sampler 2016 | 2016/08/20 | | Glass Onyon PR |
| | FloRocker - Rich In The Heart | 2016/09/10 | | Glass Onyon PR |
| | Jordan Hurwitz - Lovesick | 2016/11/15 | | Glass Onyon PR |
| | J French - Jaguar Jesus (EXPLICIT) | 2016/11/20 | | Glass Onyon PR |
| | Amanda Abizaid - Walking In Twos | 2017/02/25 | | Glass Onyon PR |
| | J. Bella - All for Nothin | 2017/03/05 | | Glass Onyon PR |
| | Trio Ciclos - Mobiles, Vol 1 | | | Lydia Liebman Promotions |
| | Matt Ulery's Loom - Large - Festival | 2016/09/10 | | Lydia Liebman Promotions |
| | Leandro Cabral Trio - Alfa | 2016/11/10 | | Lydia Liebman Promotions |
| | Brandi Disterheft - Blue Canvas | 2016/11/10 | | Lydia Liebman Promotions |
| | Jeff 'Siege' Siegel - King Of Xhosa | 2017/01/10 | | Lydia Liebman Promotions |
| No image available at this time | Gianni Bianchini - Type I | 2017/02/10 | | Lydia Liebman Promotions |
| | Hiromi Suda - Nagi | 2017/02/10 | | Lydia Liebman Promotions |
| | Matt Holman - The Tenth Muse | 2017/03/05 | | Lydia Liebman Promotions |
| No suitable image available | Chris McCarthy - Sonder | 2017/04/15 | | Lydia Liebman Promotions |
| | Steven Kirbyu - Illuminations | 2016/08/02 | | Mixed Media Promotion |
| | Rale Micic - Night Music | 2016/09/01 | | Mixed Media Promotion |
| | Jackiem Joyner - Main Street Beat | 2017/06/10 | | Great Scott PRoductions |
| | Spike Wilner Trio - Odalisque | 2017/06/10 | | Lisa Reedy Promotions |
| | The Dynamic Les DeMerle Band - Comin' Home Baby | 2016/04/07 | | Origin Records |
| | Will Goble - Consider The Blues | 2016/05/08 | | Origin Records |
| | New Standard Jazz Orchestra - Waltz About Nothing | 2016/05/08 | | Origin Records |
| | Dan Cray - Outside In | 2016/06/03 | | Origin Records |
| | Joonsam - A Door | 2016/06/03 | | Origin Records |
| | Cheryl Fisher - Quietly There | 2016/06/03 | | Origin Records |
| https://images-na.ssl-images-amazon.com/images/I/51ZshVw6e2L._SS500.jpg | Tim Davies Big Band - The Expensive Train Set | 2016/09/01 | | Origin Records |
| | Shawn Maxwell - New Tomorrow | 2016/09/01 | | Origin Records |
| | Afro Bop Alliance - REVOLUTION | 2016/09/20 | | Origin Records |
| | Jason Hainsworth - Third Ward Stories | 2016/11/13 | | Origin Records |
| | John Moulder - Earthborn Tales of Soul and Spirit | 2016/11/13 | | Origin Records |
| | Clay Giberson - Pastures | 2016/11/15 | | Origin Records |
| | Tom Collier - Impulsive Illuminations | 2016/11/15 | | Origin Records |
| | Mamutrio - Primal Existence | | Issue 167 | Origin Records |
| | Larry Newcomb Quartet with Bucky Pizzarelli - Living Tribute | 2017/05/15 | | Jazz Promo Services |
| | Michael Vlatkovich - Myrnofant's Kiss | 2016/07/20 | | pFMentum |
| | Michael Vlatkovich Ensemblio - Mortality | 2016/07/20 | | pFMentum |
| | Curtis Bahn & Thomas Ciufo - Sonic Constructions | 2016/10/30 | | pFMentum |
| | Ryan Meagher - Mist. Moss. Home. | 2016/11/07 | | Portland Jazz Composers Ensemble |
| | Andrew Durkin - Breath of Fire | 2016/11/26 | | Portland Jazz Composers Ensemble |
| | Ian Christensen - Finding | 2016/11/26 | | Portland Jazz Composers Ensemble |
| | Tyler Yarema and His Rhythm - Gotta Bran' New Suit | 2017/04/03 | | Radio Directx |
| | Gavin Hope - For All We Know | 2017/04/18 | | Radio Directx |
| No image available at this time | Jimmy Bowskill & Carlos Del Junco - Blues Etc... | 2017/01/23 | | RDX Blues |
| | Emma Soleil - Time Falls | 2015/10/07 | | Acoustic Seed Records |
| | Adam Rudolph - Go Organic Guitar Orchestra | 2015/09/30 | | Cuneiform Records press |
| | Gary Lucas - Music from Max Fleischer Cartoons | 2016/02/02 | | Cuneiform Records press |
| | Rez Abbasi & Junction - Behind The Vibration | 2016/04/14 | | Cuneiform Records press |
| | Thumbscrew - Convallaria | 2016/04/28 | | Cuneiform Records press |
| | Chicago London Underground - A Night Walking Through Mirrors | 2017/02/18 | | Cuneiform Records press |
| | Art Fristoe Trio - Double Down | 2017/05/15 | | Jazz Promo Services |
| | JC Hopkins Biggish Band - Meet Me At Minton's | 2017/06/02 | | Lydia Liebman Promotions |
| No image available at this time | Anne Walsh - Brand New | 2016/03/11 | | Great Scott PRoductions |
| No suitable image at this time | Gordon Goodwin's Little Phat Band - An Elusive Man | 2016/09/10 | | Great Scott PRoductions |
| No suitable image at this time | Anna Danes - Find Your Wings | 2016/09/10 | | Great Scott PRoductions |
| | Tyler Reese - Reminiscence | 2016/10/30 | | Great Scott PRoductions |
| No suitable image at this time | Tehnoloogiline Paike - Technological Sun | 2016/02/18 | | Independent Music Promotions/a> |
| | Ryan Summers - F51.01 | 2017/03/03 | | Independent Music Promotions/a> |
| | Dugo - Lingua Franca | 2017/03/08 | | Independent Music Promotions/a> |
| | Laura Campisi - Double Mirror | 2017/06/02 | | Mouthpiece Music |
| | Elysian - Voyageur | 2017/06/04 | | RDX Blues |
| No image available yet | Roger Davidson Trio - Live At Caffe Vivaldi, Volume 2 | 2015/03/15 | | Jazz Promo Services |
| | Jeremy Bacon - Cage Free Free Range | 2017/06/11 | | Submitted direct by Jeremy Bacon (Lisa Reedy) |
| | Perry Beekman - S'Wonderful | 2015/04/14 | | Jazz Promo Services |
| | Edsel Gomez - Road to Udaipur | 2015/04/14 | | Jazz Promo Services |
| | Nils Fischer & Timbazo - Rumberos A Monton | 2015/04/14 | | Jazz Promo Services |
| No image available at this time | Nicole Borger - Raizes/Roots | 2015/04/14 | | Jazz Promo Services |
| No image available at this time | Ken Greves - Night People | 2015/04/14 | | Jazz Promo Services |
| No image available at this time | Antoinette Montague - World Peace in the Key of Jazz | 2015/04/20 | | Jazz Promo Services |
| | Steve Bilodeau - The Sun Through The Rain | 2017/06/10 | | Lydia Liebman Promotions |
| | Lauren White - Experiment | 2015/05/15 | | Jazz Promo Services |
| http://ecx.images-amazon.com/images/I/31hJMujohLL._SS280.jpg | Payne - Lindal - Liebowitz / Payne - Lindal - Liebowitz | 2015/05/15 | | Jazz Promo Services |
| | Frank Vignola and Vinny Raniolo - Swing Zing | 2015/05/20 | | Jazz Promo Services |
| | Samuel Torres Group - Forced Displacement | 2015/05/20 | | Jazz Promo Services |
| | The Music of Gary McFarland - Circulation | 2015/05/20 | | Jazz Promo Services |
| http://ecx.images-amazon.com/images/I/51PyVnUrYAL._AA160_.jpg | Denny Zeitlin & George March - Riding The Moment | 2015/05/20 | | Jazz Promo Services |
| | Charlie Dennard - 5 O'Clock Charlie | 2015/06/18 | | Jazz Promo Services |
| | Dennis Angel - On Track | 2015/06/18 | | Jazz Promo Services |
| | Dheepa Chari - Patchwork | 2015/06/18 | | Jazz Promo Services |
| | Daniel Smith - Jazz Suite For Bassoon | 2015/06/18 | | Jazz Promo Services |
| | John Basile - Penny Lane | 2015/07/01 | | Jazz Promo Services |
| | Susie Blue & The Lonesome Fellas - Solitaire Miles | 2015/07/10 | | Jazz Promo Services |
| | César Orozco - No Limits for Tumbao | 2015/07/20 | | Jazz Promo Services |
| | Larry Newcomb Quartet - Live Intentionally | 2015/07/20 | | Jazz Promo Services |
| | Lafayette Harris, Jr. - Bend to the Light | 2015/07/20 | | Jazz Promo Services |
| | Catina DeLuna - | 2015/08/15 | | Jazz Promo Services |
| | Don Aliquo with the Beegie Adair Trio - Too Marvelous For Words | 2015/08/20 | | Jazz Promo Services |
| | Hannah Burgé - Green River Sessions | 2015/08/20 | | Jazz Promo Services |
| | Gaetano Letizia, Mike Clark, Wilbur Krebs - Froggy & The Toads | 2015/08/20 | | Jazz Promo Services |
| | The Liberation Art Collective - Siglo XXI | 2015/09/05 | | Jazz Promo Services |
| | Art "Turk" Burton and Congo Square - Spirits: Then and Now | 2015/09/05 | | Jazz Promo Services |
| | Myriam Phiro - Voyages | 2015/09/18 | | Jazz Promo Services |
| | InnerRoute - Fourmation | 2015/09/18 | | Jazz Promo Services |
| | Roy McGrath - Martha | 2015/10/15 | | Jazz Promo Services |
| | Joseph Daley - The Tuba Trio Chronicles | 2015/10/15 | | Jazz Promo Services |
| | Dave Wilson Quartet - There Was Never | 2015/10/15 | | Jazz Promo Services |
| No Image available at this time | Lenny Sendersky-Tony Romano Quartet - Intersection | 2015/10/20 | | Jazz Promo Services |
| | Lou Volpe - Remembering Ol' Blue Eyes | 2015/10/20 | | Jazz Promo Services |
| | Clare Fischer - Out Of The Blue | 2015/10/20 | | Jazz Promo Services |
| | 14 Jazz Orchestra - Nothing Hard Is Ever Easy | 2015/10/20 | | Jazz Promo Services |
| No suitable image found | Jack Mouse & Scott Robinson with Janice Borla - Three Story Sandbox | 2015/11/05 | | Jazz Promo Services |
| | Brian Fielding - An Appropriate Resose | 2015/11/05 | | Jazz Promo Services |
| | Lyn Stanley - Interludes | 2015/11/07 | | Jazz Promo Services |
| | The 3.5.7 Ensemble - Amongst the Smokestacks and Steeples (2-disc set) | 2015/11/21 | | Jazz Promo Services |
| | Valery Ponomarev Big Band - Our Father Who Art Blakey | 2015/11/22 | | Jazz Promo Services |
| | Marlene Ver Planck - The Mood I'm In | 2015/11/25 | | Jazz Promo Services |
| No image available at this time | Infinite Spirit Music - Revisiting Music of the Mwandishi Band | 2015/11/25 | | Jazz Promo Services |
| | Jason Kao Hwang, Thomas Buckner, Deanna Relyea - Voice | 2015/11/25 | | Jazz Promo Services |
| | Will Caviness Sextet - A Walk | 2015/12/05 | | Jazz Promo Services |
| | Ron Sunshine - Bring It Home | 2015/12/05 | | Jazz Promo Services |
| | Trio Da Paz - 30 | 2015/12/20 | | Jazz Promo Services |
| | Bill O'Connell and the Latin Jazz Allstars - Heartbeat | 2015/12/20 | | Jazz Promo Services |
| | Lew Tabackin Trio - Soundscapes | 2015/12/20 | | Jazz Promo Services |
| | The Stryker-Slagle Band Expanded - Routes | 2016/01/07 | | Jazz Promo Services |
| | Jemal Ramirez - Pomponio | 2016/01/09 | | Jazz Promo Services |
| | Matt Kane and the Kansas City Generations Sextet - Acknowledgement | 2016/01/15 | | Jazz Promo Services |
| | Ari Erev - Flow | 2016/02/01 | | Jazz Promo Services |
| No image available at this time | Cristian Perez - Anima Mundi | 2016/02/01 | | Jazz Promo Services |
| | Wendy Pedersen and Jim Gasior - We Two | 2016/02/01 | | Jazz Promo Services |
| | Mike Freeman ZonaVibe - Blue Tjade | 2016/02/01 | | Jazz Promo Services |
| | Dave Anderson - Blue Innuendo | 2016/02/05 | | Jazz Promo Services |
| | Tim Hockenberry - Tim Hockenberry | 2016/02/05 | | Jazz Promo Services |
| | Nonch Harpin' - Native Sons | 2016/02/10 | | Jazz Promo Services |
| | Jeff Guthery - Black Paintings | 2016/02/11 | | Jazz Promo Services |
| | John Hart - Exit From Brooklyn | 2016/02/18 | | Jazz Promo Services |
| | Fernando Huergo - Hashtag | 2016/02/18 | | Jazz Promo Services |
| | Hendrik Meurkens - Harmonicus Rex | 2016/02/24 | | Jazz Promo Services |
| | Todd Coolman & Trifecta - Collectables | 2016/02/24 | | Jazz Promo Services |
| | Lafayette Harris Jr - Hangin' With The Big Boys | 2016/02/28 | | Jazz Promo Services |
| | Renato Braz - Saudade | 2016/02/29 | | Jazz Promo Services |
| p style="text-align: left;"> | Cadwallader, Asetta & Dixson with Tiffany Jackson - A Balm In Gilead | 2016/03/05 | | Jazz Promo Services |
| | Cristina Braga & Brandenburger Symphoniker - Whisper | 2016/03/11 | | Jazz Promo Services |
| | Roger Davidson - Live at Caffe Vivaldi | 2016/03/11 | | Jazz Promo Services |
| | Daphna Levy - Late Night Journey | 2016/03/15 | | Jazz Promo Services |
| | Phyllis Blanford - Edgewalker | 2016/03/15 | | Jazz Promo Services |
| | Steve Cohn - Anspruchsvoll | 2016/03/15 | | Jazz Promo Services |
| | Matt Lavelle's 12 Houses - Solidarity | 2016/03/25 | | Jazz Promo Services |
| | Rocco John Quartet - Embrace The Change | 2016/03/25 | | Jazz Promo Services |
| | Matt Criscoulo - The Dialogue | 2016/03/28 | | Jazz Promo Services |
| | Ernie Watts Quartet - Wheel of Time | 2016/03/28 | | Jazz Promo Services |
| | The Jim Cullum Jazz Band - Porgy and Bess Live (Double CD set) | 2016/03/28 | | Jazz Promo Services |
| | Matthew Fries - Parallel States | 2016/04/03 | | Jazz Promo Services |
| | Restroy - Saturn Return | 2016/04/04 | | Jazz Promo Services |
| | Cason Fentress - Clear Cool | 2016/04/04 | | Jazz Promo Services |
| | Antonio Adolfo - Tropical Infinito | 2016/04/08 | | Jazz Promo Services |
| No image available | Carol Saboya - Carolina | 2016/04/08 | | Jazz Promo Services |
| | The Oatmeal Jazz Combo - Instant Oats | 2016/04/15 | | Jazz Promo Services |
| | Victor & Penny - Electricity | 2016/04/15 | | Jazz Promo Services |
| | Dick Oatts-Mats Holmquist NYJazz Orch - A Tribute To Herbie + 1 | 2016/04/20 | | Jazz Promo Services |
| | Mike Bogle Trio - Live At Stoney's | 2016/04/25 | | Jazz Promo Services |
| | Julio Botti - Sax To Tango | 2016/04/25 | | Jazz Promo Services |
| | Bandagrande - Big Band Theory | 2016/04/25 | | Jazz Promo Services |
| | Joe Mulholland Trio - Runaway Train | 2016/04/25 | | Jazz Promo Services |
| | Carla Hassett - + Blue | 2016/05/08 | | Jazz Promo Services |
| | Steve Slagle & Bill O'Connell - The Power of Two | 2016/05/15 | | Jazz Promo Services |
| | Bernie Mora and Tangent - Transformation | 2016/05/20 | | Jazz Promo Services |
| | Jim self and the Tricky Lix Latin Jazz Band - Yo! | 2016/05/20 | | Jazz Promo Services |
| No image available at this time | Chicago Jazz Philharmonic - Havana Blue | 2016/06/06 | | Jazz Promo Services |
| | JazzKwest - #OldFashionedTwitterTwit` | 2016/06/06 | | Jazz Promo Services |
| | Brazzamerica - Brazzamerica | 2016/06/06 | | Jazz Promo Services |
| | Senri Oe - Answer July | 2016/06/30 | | Jazz Promo Services |
| | Elisabeth Lohninger - Eleven Promises | 2016/07/25 | | Jazz Promo Services |
| No suitable image at this time | Nine Live - Plays the music of John Clark | 2016/08/08 | | Jazz Promo Services |
| | Craig Hartley - Books On Tape Vol. II Standard Edition | 2016/08/20 | | Jazz Promo Services |
| | Little Johnny Rivero - Music In Me | 2016/08/20 | | Jazz Promo Services |
| | Richard Sussman - The Evolution Suite | 2016/09/10 | | Jazz Promo Services |
| | Greg Diamond - Avenida Graham | 2016/09/10 | | Jazz Promo Services |
| | Albert Marques Trio - Live in the South Bronx | 2016/09/10 | | Jazz Promo Services |
| | Clare Fischer - Intenso! | 2016/09/10 | | Jazz Promo Services |
| | The Sugar Hill Trio - The Drive | 2016/10/30 | | Jazz Promo Services |
| No image available | Misha - Dreaming With Eyes Wide Open | 2016/11/15 | | Jazz Promo Services |
| | Laura Dubin Trio - Live at the Xerox Rochester International Jazz Festival (2 CD set) | 2016/12/15 | | Jazz Promo Services |
| | Gerald Cannon - Combinations | 2017/06/08 | | BK Music PR |
| No suitable image at this time | Howard Johnson and Gravity - Testimony | 2017/01/01 | | Jazz Promo Services |
| | Dave Soldier - The Eighth Hour of Amduat | 2017/01/01 | | Jazz Promo Services |
| No suitable image at this time | Chris Rogers - Voyage Home | 2017/01/01 | | Jazz Promo Services |
| No suitable image at this time | Baron Tymas - Montreal | 2017/01/01 | | Jazz Promo Services |
| | Dusan Jevtovic - No Answer | 2017/06/20 | | Moonjune Records |
| | Bill O'Connell - Monk's Cha Cha | 2017/02/20 | | Jazz Promo Services |
| | Machine Mass - Plays Hendrix | 2017/06/20 | | Moonjune Records |
| | Gato Libre - Neko | 2017/06/20 | | BK Music PR |
| No suitable image at this time | Catherine Marie Charlton - I Dream About This World - The Wyeth Album | 2017/06/02 | | RS Promotions |
| | Ed Maina - In the company of Brothers | 2017/05/01 | | Jazz Promo Services |
| | Jason Kao Hwang - Sing House | 2017/05/01 | | Jazz Promo Services |
| No image available at this time | Molly Ryan - Let's Fly Away | 2015/07/20 | | Lisa Reedy Promotions |
| https://images-na.ssl-images-amazon.com/images/I/51v3GymBxXL._SS280.jpg | JoAnn Funk & Jeff Brueske - Jazz in the Lobby Bar | 2015/09/01 | | Lisa Reedy Promotions |
| | Charles Ruggiero - As Heard On TV | 2015/10/15 | | Lisa Reedy Promotions |
| | Two Lions Label - Oscar, With Love (3-CD set) | 2016/03/05 | | Lisa Reedy Promotions |
| | Rolf Sturm - Young | 2016/04/20 | | Lisa Reedy Promotions |
| | Robin Bessier - Open Road | 2016/04/28 | | Lisa Reedy Promotions |
| | Jeremy Manasia Trio - Metamorphosis | 2016/05/28 | | Lisa Reedy Promotions |
| | Hans Sturm - A Day In Paris | 2016/05/28 | | Lisa Reedy Promotions |
| | Eric Frazier - In the Same Place | 2016/06/06 | | Lisa Reedy Promotions |
| | Tony Foster - Project Paradiso | 2016/07/08 | | Lisa Reedy Promotions |
| | Duffy King - Acoustically Speaking | 2016/08/08 | | Lisa Reedy Promotions |
| | Kat Gang - Love & The Lack Thereof | 2016/09/01 | | Lisa Reedy Promotions |
| | Tom Teasley - Eastern Journey | 2016/10/10 | | Lisa Reedy Promotions |
| | Will Bonness - Halcyon | 2016/10/10 | | Lisa Reedy Promotions |
| | Darden Purcell - Where The Blue Begins | 2016/10/15 | | Lisa Reedy Promotions |
| | Paul Yonemura - Kindred Spirits | 2017/01/05 | | Lisa Reedy Promotions |
| | Gary Motley - No Reservation Required | 2017/06/02 | | Lisa Reedy Promotions |
| | LehCats - Out of the Bag | 2017/01/10 | | Lisa Reedy Promotions |
| No suitable image at this time | Johanna Sillanpaa - From This Side | 2017/02/10 | | Lisa Reedy Promotions |
| | Erik Applegate - Two's Company | 2017/02/10 | | Lisa Reedy Promotions |
| | Lisa Sanchez-Jon Eriksen Quartet - Lisa Sanchez-Jon Eriksen Quartet | 2017/03/10 | | Lisa Reedy Promotions |
| No suitable image at this time | Matty Harris - Double Septet | 2017/06/01 | | pfMENTUM |
| | Jasshauze - JASSHAUZE | 2017/04/15 | | Lisa Reedy Promotions |
| | Ignacio Berroa Trio - Straight Ahead From Havana | 2017/06/02 | | Jazz Promo Services |
| | John Barron - Moods | 2017/04/20 | | Lisa Reedy Promotions |
| | Aruán Ortiz - Cub(an)ism | 2017/06/16 | | BK Music PR |
| | Nancy Lane - Let Me Love You | 2015/10/04 | | Kari-On Productions |
| | Herb Silverstein - Younger Next Year | 2015/10/14 | | Kari-On Productions |
| | George Varghese - Back In Time | 2015/10/20 | | Kari-On Productions |
| | Robert Thies - Blue Landscapes II Discoveries | | Robert Thies & Damjan Krajacic - Blue Landscapes II - Discoveries | Submitted direct by Robert Thies |
| | Enrique Haneine - Instants of Time | | Issue 166 | Kari-On Productions |
| | Curtis Stewart - Of Colors | | Issue 166 | Kari-On Productions |
| | Rebecca Kilgore - Moonshadow Dance | | Issue 166 | Kari-On Productions |
| | Adison Evans - Hero | 2016/01/27 | | Kari-On Productions |
| | Emi Ferguson - Emi Ferguson plays the flute music of Kendall Durelle Briggs | 2016/02/26 | | Kari-On Productions |
| | Sari Kessler - Do Right | | http://rotcodzzaj.com/improvijazzation-nation-166/issue-166-reviews/ | Kari-On Productions |
| | Sundae+Mr Goessl - Makes My Heart Sway | | Issue 166 | Kari-On Productions |
| | Roger Davidson Trio with Hendrik Meurkens - Oracao para Amanha | 2017/06/02 | | Jazz Promo Services |
| | Jimmy O'Connell Sixtet - Arrythmia | | Issue 166 | Kari-On Productions |
| | Stick Men + - Midori (2 disc release) | 2016/05/05 | | Moonjune Records |
| | Zhongyu - Zhongyu is Chinese for Finally | 2016/05/05 | | Moonjune Records |
| | Dwiki Dharmawan - Pasar Klewer (double-CD set) | 2016/09/10 | | Moonjune Records |
| No suitable image at this time | Stick Men - Prog Noir | 2016/09/10 | | Moonjune Records |
| | GAME - It's All In The Game | 2016/03/15 | | Mouthpiece Music |
| | Jocelyn Michelle - Time To Play | 2016/04/28 | | Mouthpiece Music |
| | Michika Fukumori - Quality Time | 2016/06/03 | | Mouthpiece Music |
| | Joe Policastro Trio - Pops! | 2016/06/03 | | Mouthpiece Music |
| | Michael Gamble and The Rhythm Serenaders - Michael Gamble and The Rhythm Serenaders | 2016/07/28 | | Mouthpiece Music |
| | Masumi Ormandy - Sunshine In Manhattan | 2016/08/08 | | Mouthpiece Music |
| | Music Soup - Cut To The Chase` | 2016/08/20 | | Mouthpiece Music |
| No image available at this time | Natalie Cressman & Mike Bono - Etchings in Amber | 2016/08/20 | | Mouthpiece Music |
| No suitable image at this time | Carol Bach-y-Rita - Minha Casa - my house | 2016/09/10 | | Mouthpiece Music |
| No suitable image at this time | DYAD - DYAD Plays Jazz Arias | 2016/09/10 | | Mouthpiece Music |
| | Alyssa Allgood - Out Of The Blue | 2016/09/10 | | Mouthpiece Music |
| | Rebecca Dumaine and the Dave Miller Trio - Happy Madness | 2016/10/01 | | Mouthpiece Music |
| | The Matthew Kaminski Quartet with special guest Kimberly Gordon - Live At Churchill Grounds | 2016/10/01 | | Mouthpiece Music |
| | Andrea Claburn - Nightshade` | 2016/12/10 | | Mouthpiece Music |
| | Ron Boustead - Unlikely Valentine | 2016/12/10 | | Mouthpiece Music |
| No image avialable | Cathy Segal-Garcia - In2uition | 2017/03/18 | | Mouthpiece Music |
| | Mark Winkler - The Company I Keep | 2017/04/10 | | Mouthpiece Music |
| | Tina Raymond - LEFT RIGHT LEFT | 2017/04/25 | | Mouthpiece Music |
| | Mari Nobre - Live and Alive | 2017/04/25 | | Mouthpiece Music |
| No suitable image at this time | Andrew McAnsh - Illustrations | 2016/05/16 | | Orange Grove Publicity |
| | June Garber - This I Know | 2016/06/02 | | Orange Grove Publicity |
| No suitable image at this time | Shirantha Beddage - Momentum | 2016/08/15 | | Orange Grove Publicity |
| No suitable image at this time | Eric St-Laurent - Planet | 2016/08/29 | | Orange Grove Publicity |
| | Andrew Downing - Otterville (2-CD set) | 2016/09/26 | | Orange Grove Publicity |
| | Lauren Bush - All My Treasures | 2016/10/04 | | Orange Grove Publicity |
| | Stu Harrison - Volume 1 | 2016/10/31 | | Orange Grove Publicity |
| | Modus Factor - The Picasso Zone | 2016/11/28 | | Orange Grove Publicity |
| | Heather Bambrick - You'll Never Know | 2017/02/15 | | Orange Grove Publicity |
| | MEM3 - Circles | | Issue 166 | Orange Grove Publicity |
| | University Of Toronto 12tet - Trillium Falls | | Issue 166 | Orange Grove Publicity |
| | Bret Higgins - Atlas Revolt | 2017/03/09 | | Orange Grove Publicity |
| | Rebecca Hennessy's Fog Brass Band - Two Calls | | Issue 166 | Orange Grove Publicity |
| | Gary Rouser - Studies and Observations of Domestic Shrubbery | 2015/06/10 | | Public Eyesore |
| | Chefkirk and Andrew Quitter - Kaiju Manifestos | 2015/06/10 | | Public Eyesore |
| /I/5141gBUrTUL._SS280.jpg | Sondheim/Carter/Damrosch - Threnody | 2015/08/20 | | Public Eyesore |
| No suitable image at this time | Ben Bennett & John Collins McCormick | 2016/07/25 | | Public Eyesore |
| | Das Torpedoes - Qu Nar | 2016/07/25 | | Public Eyesore |
| No suitable image at this time | Daniel Wyche - Our Severed Sleep | 2016/07/25 | | Public Eyesore |
| | Mikko Biffle Henry Kaiser Alan Licht Rick Walker - Skip To The Solo | 2016/08/20 | | Public Eyesore |
| | Peter Aaron Brian Chase Duo - Purges | 2016/08/20 | | Public Eyesore |
| | Ernesto Diaz-Infante - My Benign Swords | 2016/10/30 | | Public Eyesore |
| | Larnie Fox - In The Cathedral of Airplanes | 2016/10/30 | | Public Eyesore |
| | Collision Stories - Those Missing Will Complete Us | 2017/04/10 | | Public Eyesore |
| | Ghost In The House - Second Sight | 2017/04/10 | | Public Eyesore |
| | Alan Sondheim - Limit | 2017/04/10 | | Public Eyesore |
| | Lynn Tredeau - A New Dream | 2016/05/20 | | RS Promotions |
| | Sarah Dukes - Life Sometimes | 2016/07/25 | | RS Promotions |
| | Terry Lee Nichols - At Peace Beneath the Shade of My Father's Tree | 2016/08/20 | | RS Promotions |
| | Rachel Currea - Walking To You | 2016/10/27 | | RS Promotions |
| | Shoshana Michel - Dancing on the Wind | 2016/10/30 | | RS Promotions |
| | Gary Schmidt - Landscapes of the Heart | 2016/10/30 | | RS Promotions |
| | Tom Moore & Sherry Finzer - Whispers From Silence | 2016/10/30 | | RS Promotions |
| | Dyan Garris - Mystic's Nine | 2016/12/24 | | RS Promotions |
| | Greg Maroney - Quiet Piano Improvisations, Vol 2 | 2017/02/25 | | RS Promotions |
| | I Giganti Della Montagna - Oi Dialogoi | 2015/07/01 | | Slam Productions |
| | Improgressive - Primo | 2015/07/01 | | Slam Productions |
| | Paul Dunmall, Tony Bianco - Homage to Coltrane (2 CD set) | 2015/07/01 | | Slam Productions |
| | Grensco Open Collective Derenges-Dawn (double CD) | 2016/01/01 | | Slam Productions |
| | Jorge Cabadas - more steps | 2016/01/01 | | Slam Productions |
| | Feher Virag - White Flower | 2016/01/01 | | Slam Productions |
| | Steve Kershaw Trio - Under A Different Sky | 2016/03/25 | | Slam Productions |
| No image available at this time | Six-In-One - Subjects and Structures | 2016/03/25 | | Slam Productions |
| No image available at this time | Sebastiano Dessanany - Duets of A Fool | 2016/03/25 | | Slam Productions |
| No image available at this time | Pegasys - Red Disc | 2016/03/25 | | Slam Productions |
| | Toni Germani Quartet - Canzoni in scatola/Songs in a Box`` | 2016/08/20 | | Slam Productions |
| | Paul Dunmall Quartet - Underground, Underground | 2016/08/20 | | Slam Productions |
| | UNschoolED - Hymns for Robots | 2016/08/20 | | Slam Productions |
| | Szilard Mezi Jon Hemmersam Duo - Floating Orange | 2017/03/20 | | Slam Productions |
| | Dimitar Liolev - Eastern Shadows | 2017/03/20 | | Slam Productions |
| | Alex Maguire and Nikolas Skordas Duo - Ships and Sheperds | 2017/03/20 | | Slam Productions |
| | Pippo Lionni, Sergio Corbini, Stefano Franceschini - ACTIONREACTION 1 | 2017/03/20 | | Slam Productions |
| | Jim Stubblefield - Encantado | 2015/10/12 | | Creative Service Company |
| | Paz Del Castillo - Now | 2015/11/27 | | Creative Service Company |
| | Timothy Wenzel - Distant Horseman | 2016/02/24 | | Creative Service Company |
| | Uma Silbey - Altered States | 2016/02/24 | | Creative Service Company |
| | Marie Takahashi - Colors In The Diary | 2016/03/24 | | Creative Service Company |
| | Gyuto Monks of Tibet featuring Kim Cunio & Heather Lee - Beyond Karma | 2016/07/14 | | Creative Service Company |
| | Holland Phillips - CIRCLES OF 8 | 2016/10/19 | | Creative Service Company |
| | Rebekah Eden - Rowing in Eden | 2016/10/19 | | Creative Service Company |
| | Nick Decesare - OPENINGS | 2016/12/29 | | Creative Service Company |
| | Elizabeth Naccarato - SOUVENIR D'ITALIA | 2017/03/03 | | Creative Service Company |
| | Nathan Speir - Part of a Kindly Plan | 2017/03/29 | | Creative Service Company |
| | Timothy Wenzel - What We Hold Dear | 2017/05/01 | | Creative Service Company |
| | Karen Marie Garrett - It's About Love | 2015/08/06 | | Lazz Promotions |
| | Tina Malia - Bridge To Vallabha | 2015/08/15 | | Lazz Promotions |
| | Blackmore's Night - All Our Yesterdays | 2015/10/05 | | Lazz Promotions |
| | Angelo Rapan - Songs of Leaving | 2015/10/20 | | Lazz Promotions |
| No image available | Barbara Hills - Moon and Shadows | 2015/11/11 | | Lazz Promotions |
| | David Nevue - Winding Down | 2015/11/12 | | Lazz Promotions |
| | Jennifer Thomas - Winter Symphony | 2015/11/30 | | Lazz Promotions |
| | Candice Night - Starlight, Starbright | 2015/12/05 | | Lazz Promotions |
| | Joe Heinemann - Gratitude | 2016/01/06 | | Lazz Promotions |
| | Trine Opsahl - Unbroken Dreams | 2016/01/08 | | Lazz Promotions |
| | Kathryn Kaye - There Was A Time | 2016/02/02 | | Lazz Promotions |
| | Fiona Joy - Signature/Synchronicity | 2016/03/14 | | Lazz Promotions |
| | Ann Sweeten - Where Butterflies Dance | 2016/03/15 | | Lazz Promotions |
| | Laima Gaizutis - Simply Beautiful Collection II | 2016/04/06 | | Lazz Promotions |
| | Alexi Mutnisky - Zia | 2016/04/18 | | Lazz Promotions |
| | Jill Haley - National Park Soundscapes | 2016/06/03 | | Lazz Promotions |
| | New Vision Sax Ensemble - Musical Journey Through Time | 2017/06/02 | | Jazz Promo Services |
| | One Alternative - Twilight | | Issue 166 | Lazz Promotions |
| No image available at this time | David Haney, Jorge Hernaez, David Bagda - Q Sessions | 2016/09/10 | | Direct submission from David Haney |
| | Bill Horist - Mutei | 2016/06/24 | | Handoff from Bill Horist at OEMF 2016 |
| | Shoup, Horist, Kikuchi - Chemical Language | 2016/06/24 | | Handoff from Wally Shoup and Bill Horist at OEMF, 2016 |
| | Jake Tavill - Twisted Ideology | | Jake Tavill - Twisted Ideology | Submitted by Jake Tavill |
| | Alex Wintz - LifeCycle | 2017/04/01 | | Submitted direct by Alex Wintz |
| | Andrew Hartman - Compass | 2017/03/31 | | Submitted direct by Andrew Hartman |
| | Jaggery - Crux | 2016/03/01 | | Submitted direct by artist |
| https://images-na.ssl-images-amazon.com/images/I/51ruHt99qPL._SS500.jpg | Charles Denler - One Drop Became An Ocean | 2017/04/10 | | Submitted direct by Charles Denler (Lazz Promotions) |
| No image available | Dan Susnara - Troublemaker | 2016/04/07 | | Submitted direct by Dan Susnara |
| | Emily Hay Brad Dutz Wayne Peet - Emily Hay, Brad Dutz, Wayne Peet | 2016/06/24 | | Submitted direct by Emily Hay at the 22nd OEMF |
| | Emily Hay - Hay Fever | 2016/06/24 | | Submitted direct by Emily Hay at the 22nd OEMF |
| | Endemic Ensemble - Tangled | 2016/10/27 | | Submitted direct by Endemic Ensemble |
| | Gina Lenee - RED DIAMONDS | 2017/04/12 | | Submitted direct by Gina Lenee (Ed Bonk) |
| | Greg Chako - My World On Six Strings | 2016/02/29 | | Submitted direct by Greg Chako |
| | Greg Chako Trio - Live At Raffles | 2016/02/29 | | Submitted direct by Greg Chako |
| | UniversalDice - birth, love, hate, death | 2017/04/25 | | Submitted direct by Infidels Records |
| | JAMBa feat Bernard Purdie - Off White | 2016/12/15 | | Submitted direct by Jamba Records |
| | Sin Circus - Chemical Youth | 2015/06/16 | | Submitted direct by Joe (drum tech for the band) |
| | Joe DeVita - Canyons | 2016/01/29 | | Submitted direct by Joe DeVita |
| No image available at press time | Joe Sullivan Big Band - Unfamiliar Surroundings (Double CD) | 2017/01/26 | | Submitted direct by Joe Sullivan |
| | Josean Jacobo & Tumbao - Balsié | 2017/04/25 | | Submitted direct by Josean Jacobo |
| | Mark Dresser/Nicole Mitchell/Myra Melford/Michael Dessen Virtual Tour A Reduced Carbon Footprint Concert Series (DVD) | 2016/03/03 | | Submitted direct by Mark Dresser |
| | Palumbo and the Funk - All The Rage We Are | 2016/03/23 | | Submitted direct by Nub Music |
| | Plug and Pray - Evergreens | 2017/04/28 | | Submitted direct by Plug and Pray |
| No image available online for this one | The Steve Luceno Band - Constant Conversation | 2015/07/10 | | Submitted direct by Steve Luceno |
| | The Giant Worm - Live at the 2015 Olympia Experimental Music Festival | 2016/06/24 | | Submitted direct by TGW |
| | Trey Forbes - Spinning Conversation | 2016/03/26 | | Submitted direct by Trey Forbes |
| | Walter Forbes - Just For Fun | 2016/03/30 | | Submitted direct by Walter Forbes |
| | Them Travelin' Birds - Dreaming It Was Colorful | 2015/10/20 | | Submitted direct from artist |
| | OPVS - OPVS | 2015/06/16 | | Submitted direct from Jonathan Aleem |
| No suitable image at this time | Smisch - The Story of my Life | 2017/03/09 | | Submitted direct from Smisch |
| | The Giant Worm - Murky Depths | 2016/06/01 | | Submitted direct from TGW |
| | Torben Waldorff - Holiday On Fire | 2017/04/10 | | Submitted direct from Torben Waldorff |
| | Wayfarer Records - Ambient Music To Heal | 2016/03/11 | | Submitted direct from Wayfarer Records |