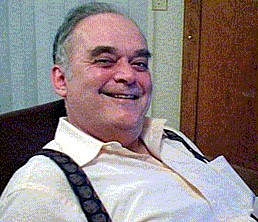 Richard Lee Metcalf
4714 39th Ave SE
Lacey, Washington 98503
United States
WORK EXPERIENCE:
Sole proprietor – Zzaj-Trax Musician's Virtual Assistant services
Worldwide web:  1990 – present   Editor, reviewer and site creator, IMPROVIJAZZATION NATION magazine (have written over 3000 music reviews, articles and features), using both MS Front Page and WORDPRESS

404th AFSB FWD (09/24/2005 – 04/19/2014) Lead Logistics Planner
 Worldwide

Pay Grade: GS – 0346 – 13
Salary:
Hours per week: 45

Duties: Serves as the lead logistics planner for 404th Army Field Support Brigade (AFSB) Forward. Advises the AFSB FWD Senior Logistics Management Specialist on all exercises in the United States Army Pacific (USARPAC) area of operations; assesses all appropriate Operational Plans (OPLANS) and Operations Orders (OPORDS) for logistics impacts on supported units and develops best course of action for supporting each exercise. Maintains a continuous working relationship with and interfaces with field commanders and the national (wholesale) logistics community; i.e., all AMC activities and other DoD wholesale logistics support agencies regarding the full scope of field (retail) and national level logistics support systems as it pertains to exercises and OPLANS for the Pacific theater. Responsible for providing logistics advice, assistance and training for all levels in resolving problems in the logistics areas of plans, doctrine, training, personnel, supply and maintenance. Develop mobilization and contingency plans in support of Theater OPLANS and assist in execution of those plans

06/15/2004 to 09/23/2005. Hrs per week: 45, System Management Analyst 4, Cont- -13E.
U.S. Army (contract to LESCO, Incorporated) AMC Stryker Headquarters. Fort Lewis, WA 98004, Greg Alderete, (253) 966-4250.
Plan, develop, implement and coordinate all aspects of OPTRAKS program(s). Manage design and implementation of Army Material Command Operational Tracking System (OPTRAKS), using spiral development concepts, to collect, maintain and analyze Actionable Logistics Intelligence (ALI) data in an interactive environment. Review and approve OPTRAKS change requests across the UEy/UEx/UA structure. Provide advice on complicated C4ISR issues for UEy/UEx/UA operators and supervisors. Recruit, employ, train, certify and evaluate OPTRAKS project staff personnel. Design web-based portal solutions for output of ALI information and reports. Coordinate changes to the OPTRAKS program with other governmental agencies and MACOMS. Ensure proper integration of training materials at all levels, from Unit of Action to MACOM. Oversee OPTRAKS testing and training laboratory operations to ensure program effectiveness. Plan, develop and document applications for combat operations at BLST, UEx and UEy levels to ensure seamless and transparent modular support. Advise Commander and staff on combat recommended courses of action to improve processes and methodologies. Serve as the Deputy to AFSB Stryker Chief of Operations. Develop and review the OPTRAKS master plan in all phases.
10/22/2003 to 06/14/2004. Hrs per week: 45, Action Officer/Logistics Management Specialist,
– -. U.S. Army (contract to LESCO, Incorporated), SBCT 2. Fort Lewis, WA 98004, Chris Hurtle, (253)966-9159.
Serves as a lead logistics management specialist for the Army Command (AMC) Logistics Support Element (LSE) Stryker Brigade Combat Team Help Desk. Provides expert logistics services to ensure challenges/issues identified by AMC, Forces Command (FORSCOM), and Training and Doctrine Command (TRADOC) prior to, during and after fielding of systems to the Stryker Bde are documented and resolved. Applies knowledge of Integrated Logistics Support (ILS), Logistics Support Analysis (LSA), Total Package Fielding (TPF), supply support and sustainment of material systems to evaluate the supportability and sustainability of systems fielded to the Stryker Bde. Serves as a focal point for sustainment support for assigned initiatives and operations of the Stryker Bde during exercises, deployments and participation in Army Warfighting Experiments (AWEs).
Develops decision making guidance materiel and updates as necessary. Develops and forwards for review maintenance flow charts, trend analysis, and lessons learned.
Recommends resource requirement to operate a sustainment facility and establish manpower schedules. In-process all service provider support personnel. Identifies and provides dedicated logistic sustainment support initiatives for SBCT weapon systems and equipment.
Works in concert with maintenance support, engineering or contractor personnel to plan, develop, or manage logistic activities in support of deployments, training, Army Warfighting Experiments (AWEs), IOT Es, and LUTs. Coordinates the expertise of technical, and functional personnel to establish sustainment support. Provides assistance in concept development, logistics coordination, sustainment support, and tailoring of programs to provide logistics support to Stryker Bde. Coordinates with AMC and other customer organizations to develop doctrine and requirements. Handles routine PEOPM inquiries, both telephonically and in writing. Utilizes the CCSS computer systems for managing/tracking support milestones.
09/08/2003 to 10/21/2003. Hrs per week: 45, Action Officer, – -. U.S. Army (contract to LESCO, Incorporated) SBCT 1. Fort Lewis, WA 98004-0037, John Hooker, 253-966-4498.

Provide assistance in concept development, logistics coordination, sustainment support, and tailoring of programs to provide logistics support to Stryker Bde. Coordinate with AMC and other customers to develop doctrine and requirements for the LSE Stryker.
Serve as Lead Help Desk Action Officer. Track/verify satisfactory progress and completion of TRs, and initiate PEO/PM/service provider customized queries and reports. Utilize the CCSS computer systems for managing/tracking support milestones. Makes updates to TR records as required. Provide command representation to unit/division logistics readiness reviews. Provide logistics expertise to resolve logistical issues associated with operational requirements. Incumbent oversees the development and daily operation of the LSE Stryker Help Desk. Coordinate and provide logistics support for all Stryker Bde exercise requirements, to include coordination with Program Executive Offices (PEOs), Program/Project Managers (PMs), and AMC Major Subordinate Commands (MSCs) when additional support requirements are identified/required. Develops and revises logistics plans/Standing Operating Procedures (SOPs) to support Stryker Bde operating and training requirements. Executes plans to ensure LSE and Stryker Bde requirements are met. Attends and actively participates in synchronization meetings, exercise IPRs and conferences with CTSF, Field Engineers, service providers and command leadership as well as DA, AMC, CECOM, TRADOC, and other commands, and field activities. Review the maintenance, supply and procurement action of responsible systems. Ensure that all logistic, safety and technical issues are addressed and resolved.
09/08/2002 to 09/07/2003. Hrs per week: 45, Knowledge Technician, – -. SAFEHARBOR Technologies. Satsop, WA 98583, Heather Brix, 360.482.1500.
Provided technical uspport for Kyocera cellphone customers (TOP performer: Most calls, shortest time, 16 pay periods in a row)
01/01/2002 to 03/10/2002. Hrs per week: 45, Network Customer Service Specialist,
– -. COMSYS, Inc. Bellevue, WA 98004, John Cox, 800-745-6505
Provided support to customers requiring assistance with personal computer problems in operation of hardware and utilization of software including printers and peripheral equipment and programs; maintained records of services provided and problem resolutions.
Ran and monitored daily and weekly backups for all servers. Wrote and maintained MS ACCESS databases for software library Inventoried and logged new equipment in ACCESS databases
Manager of Network Services, CHIMES, Incorporated, Troy, MI (January 2000 – September
2001)
Managed Help Desk and Network Services divisions for CHIMES Inc. ™ Reviewed, approved and managed configuration of all equipment and software in support of remote sites throughout the United States, Britain and Europe; coordinated software releases and deployment Managed equipment deployments for field sites throughout the United States, Britain and Europe Managed network configurations/setups in a mixed-platform (UNIX/WIN NT) environment(for both production and test environments) Evaluated, purchased and deployed COTS Help Desk package (TRACK-IT); re-programmedMS ACCESS tables and queries for port-over to SQL server for enterprise-wide network solution that encompassed 48 states, London and Paris. Setup and ran SQL and CRYSTAL REPORTS servers for web-enabled reporting

Information Technology System Specialist II, Washington State Library (March 1997
– January 2000), Washington State Library, Olympia, Washington
Expert in PC hardware/software requirements analysis (wrote specifications for hardware/software for all purchases) Expert in NT 4.0 setup, security & configuration (standalone/server) (tested variousconfigurations to provide easiest setup and use; also designed/installed/configured various LAN setups for training and live use. Particularly notable was the setup of a PC Notebook mobile training laboratory.
Ran IIS 4.x, MS Exchange, SQL, FTP and various other servers in daily production) Expert in INTERNET consulting (provided help desk support for library users throughoutthe state) Customer records database development and maintenance (MS ACCESS) (designed, wroteand maintained tracking databases for reports and trend analysis) Expert in Desktop Support and PC troubleshooting (performed desktop support for 11institutional libraries at Department of Social and Health Services and Department of Corrections sites; these systems were loaded with various operating systems, including Windows NT 4.0, Windows 95, Windows for Workgroups, Novell 4.x and DOS 6.22)

Assistant Project Manager/Senior Functional Analyst (1988 – 1995) COMARCO, Inc., Petersburg, VA, with duty in Taegu, Korea
Expert in budgeting, team-building and training (7 years as assistant Project Manager in charge of 15 person contract telephone/on-site Help Desk operation for Eighth United States Army in Korea (the first team of this kind in the United States Army Served as Senior Trainer in the SAAS 3/4 systems for all ammunition units in Korea; also was the IC-LOG team analyst for SAAS systems Extensive experience with life cycle management (installation, monitorship, trainingand customer service for U.S. Army Logistics Automation)

08/31/1964 to 10/31/1988. Hrs per week: 45, Accountable Officer, – -. US Army. World, , Various
Thorough expert in logistics training (needs assessment, lesson plan design and instruction)

Expert in shipment, storage, quality assurance, maintenance and inventory systemsfor various Supply classes (ran the test sites for the SAAS3/4) Senior trainer at OMMCS for all SAAS systems (manual and automated) Expert in storage planning (conventional munitions, hazardous material, repair parts)